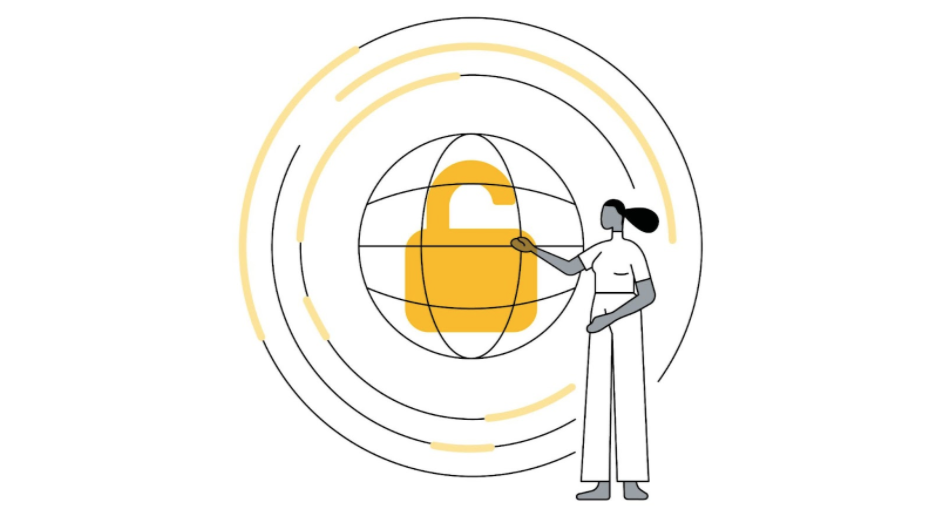 It's easy to assume there's an inherent conflict between privacy and performance; between customers' preferences and advertisers' desire for clicks. But when Google commissioned Ipsos to interview 7,200 people across Europe about their data concerns, that's not what we found.
Our research revealed that, when done in the right way, digital marketing can respect people's data choices while delivering value to brands and customers. We found that people are happy to provide personal information to companies they trust, as long as they know how it will be used and what they'll get in return.
Unfortunately, many companies fail to meet people's basic expectations. This has led individuals to become increasingly sceptical about giving brands their data. To build customer confidence, brands should be focused on exceeding expectations rather than just meeting legal requirements for data handling. Brands that surpass expectations will likely gain a competitive advantage over those that consider privacy an afterthought. Brands that don't give privacy the attention it deserves risk losing the trust and respect of their customers.
In our research, we've uncovered three key actions marketers should take to ensure their marketing is both privacy-safe and effective:
Make it meaningful
Make it memorable
Make it manageable
Here's what you need to know:
1. Make it meaningful
In the minds of consumers, expectations for marketing are high. Overall, from our research, we find that people ultimately want experiences that feel valuable to them as individuals. Consumers are more comfortable sharing their data when they understand what's in it for them.
People's attitudes towards online privacy shift based on the perceived value of an ad. Value can be defined in different ways, but we consistently hear that people find ads valuable when they are tailored to their interests, lead to time savings or cost savings, and are brought to them at the right moment.1 This all contributes to making ads that are meaningful for customers.
Timing and context is crucial. The closer people are to a purchase, the more likely they are to consider tailored ads meaningful and experience positive emotions after seeing them.2
(For those marketers that see value in education and entertainment, rest assured that your customers agree. Our research found that marketing that educates or entertains is also considered valuable and meaningful in certain instances.3)
When you understand your customers, you can engage them with marketing that offers them value and drives performance. The key to success lies in the use of first-party data — one of the hallmarks of any digitally mature business. This is information that is specific to your business and that customers willingly provide. When used in the right way, it allows marketers to understand and predict their customers' individual needs, reaching them with relevant and meaningful messaging.
2. Make it memorable
For marketing to be considered responsible, people need to recall sharing their information with brands. They'll want to remember sharing it actively and voluntarily, and don't want to receive calls, text messages, or emails out of the blue. Unexpected outreach is a contributing factor towards wider digital marketing distrust. Sixty-eight percent of our research participants reported feeling sceptical about the way companies use their data in marketing.4
Transparency is crucial to build trust. People prefer to buy from companies that are clear, open, and honest about the personal data they collect and why.5 Eight in 10 adults believe companies should provide more detail upfront about what data they collect from visitors to their websites. Responsible brands can cater to these demands by ensuring they use non-technical language, provide information in the right context, and avoid lengthy privacy policies.
When customers are clear about how and why their data is being collected, and can recall giving permission, brand messaging is more effective. We found that those who remember giving permission to advertisers to use their data are more positive about ads shown to them.6
Where necessary, brands should reassure their customers with reminders of when and how consent was given. This can make your audience feel good about your ethics and your brand. And when they feel good about your brand, you have a great base to build upon.
3. Make it manageable
Our research found most people feel they lack control over their own data. Eighty percent of people are concerned about potential misuse of their personal information.7 People want to retain ownership of their information and they want to feel in control. When they feel they have the time to consider their choices and willingly provide information, they feel far more comfortable.8
Customers should be able to review and manage the way their data is used, such as opting out or managing the frequency of marketing communications. People are three times more likely to react positively to advertising when they feel a greater sense of control over how their data is used.9 People feel empowered when they have this sense of control. For some, this creates a desire to further tailor their marketing experiences to better suit their needs10 — opening up additional opportunities for brands to build long-lasting relationships that offer value to both parties.
Online privacy is higher on the agenda than ever before — and the advertising industry has to change accordingly. By adapting marketing strategies in line with these three simple principles, brands can build trust with customers and show that when digital marketing works well, it works well for everyone.