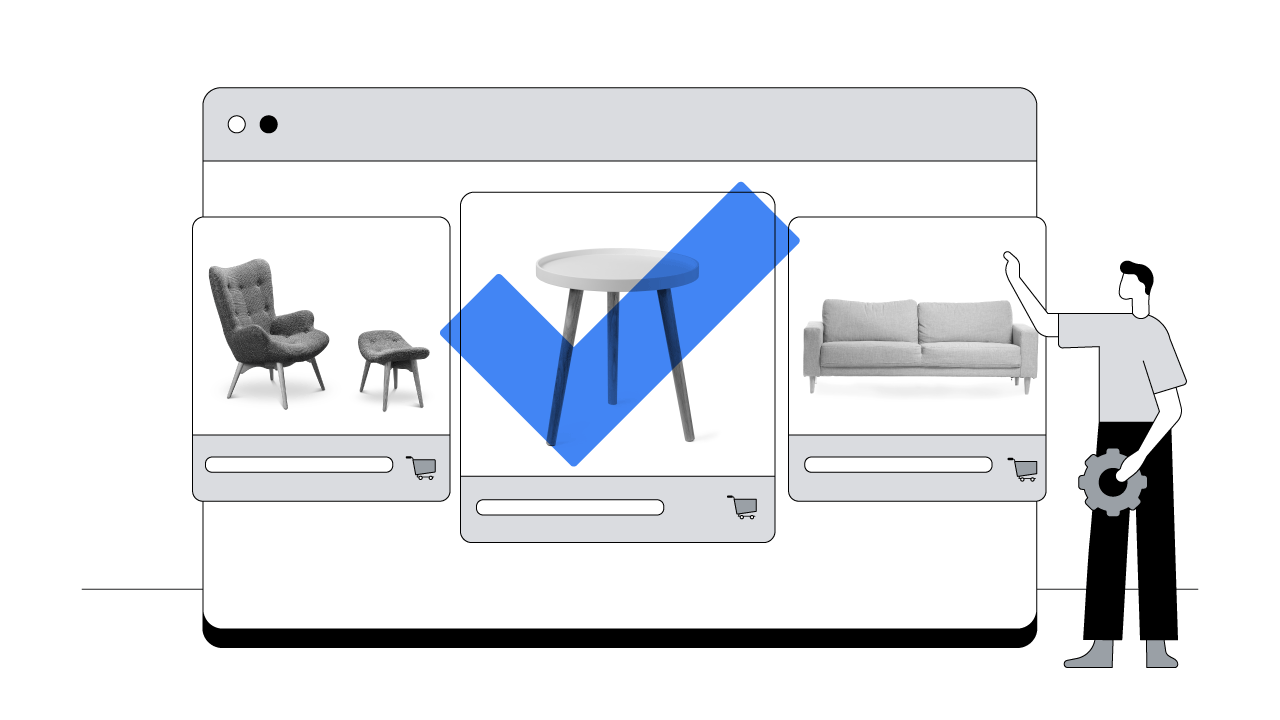 Konrad Jezierski is chief marketing officer and board member at Polish retailer Komfort where he is in charge of ensuring the brand's marketing efforts align to further overall business goals.
Komfort earned its reputation as the place to go for A to Z flooring needs in Poland — and today we're a leading home furnishing retailer with 50,000 items across eight additional categories. We even have large-format stores to offer all of a customer's furnishing needs in one given location.
Our wider product selection now also includes more niche products, new to market items, and many that may mostly sell in the peak summer season. But having so much variety also means that collections can become outdated. Items with lower sales volume can contribute to ageing stocks, higher inventory costs in our warehouses, and reduced supply chain agility.
So we reexamined our ad strategy to minimise this effect. And along the way we learned how to turn our lowest selling products into solid revenue.
Striking a balance between sales goals
Our existing campaign was set up to drive the highest revenue coming from our ads. But that meant lower selling items not considered likely to directly increase return on ad spend (ROAS) were being overlooked and deprioritised.
In practice, stock with an already low sales volume was combined with low advertising scope and investment.
And looking into our Google Ads account with our agency Salestube, we realised that up to 40% of our inventory wasn't being promoted.
Excelling in optimisation, AI campaigns can potentially create their own 'bestsellers'.
We've had great success with Performance Max, which is a singular AI-powered campaign that enables us to optimise our advertising across all Google channels, including Search, YouTube, Display, Discover, Gmail, and Maps. The campaign makes the best connections with the right customers by creating customised ads in real time with Google AI to assemble the most compelling combination of the creative assets we provide.
Adopting this allowed us to make customer connections even across more complex consumer journeys. We also got a more unified performance insight we would struggle to achieve manually. But Salestube's Managing Director Joanna Czekaj pointed out to us that "excelling in optimisation, AI campaigns can potentially create their own bestsellers."
So together we set out to automate a process that would enable more ads of products that could otherwise be left out.
Enhancing our campaign's AI power
With the support of sibling agency Value Media, SalesTube helped us create a script to track low-selling stock. Written in Java code, the Google Ads script automates the changes we desired by directing Performance Max to integrate our new goal.
A test version of the script generated a product feed of all items without ad clicks in the past 30 days, which was then promoted exclusively in a separate Performance Max campaign.
In one month the campaign consisting solely of low-selling products drove a ROAS of over 17 złote for every 1 złoty spend. To our surprise it was outperforming the original campaign that includes all available products by over 50%.

We were about to redefine our idea of low performing stock.
To complete the script, we added insights from Google Merchant Center. It now directs the Google AI-powered campaign to further prioritise products that align with market demand and competition data. This includes being among: the most clicked categories, product types, and brands, and having equal to or lower prices than other market options.
This means the campaign promotes our low-selling products with competitive potential. It then collects Performance Max data on the campaign's performance and after 30 days optimises this again to advertise those products without any clicks and which the script deems competitive.
Making low-selling products a thing of the past
Our script enhanced Performance Max campaign achieved a 63% higher ROAS — this month at 23 to 1 — than that of the control group containing all of the remaining 'top performing' products, while also achieving a 14% lower cost per click on average and a 26% higher ad click rate.
The number of low-selling products are decreasing rapidly. Since the script's integration, 13,000 new items have been promoted. And more are being added daily as the campaign continues to identify new opportunities.
Now our core campaigns can focus on bestsellers and the automated process is in place to continually ensure the visibility of low-selling stock.
It's invaluable for us to have a healthy supply chain. We no longer need to create individual campaigns towards the end of the year for low-selling stock. And, as a bonus, last month alone we saw an estimated 11X increase in revenue.