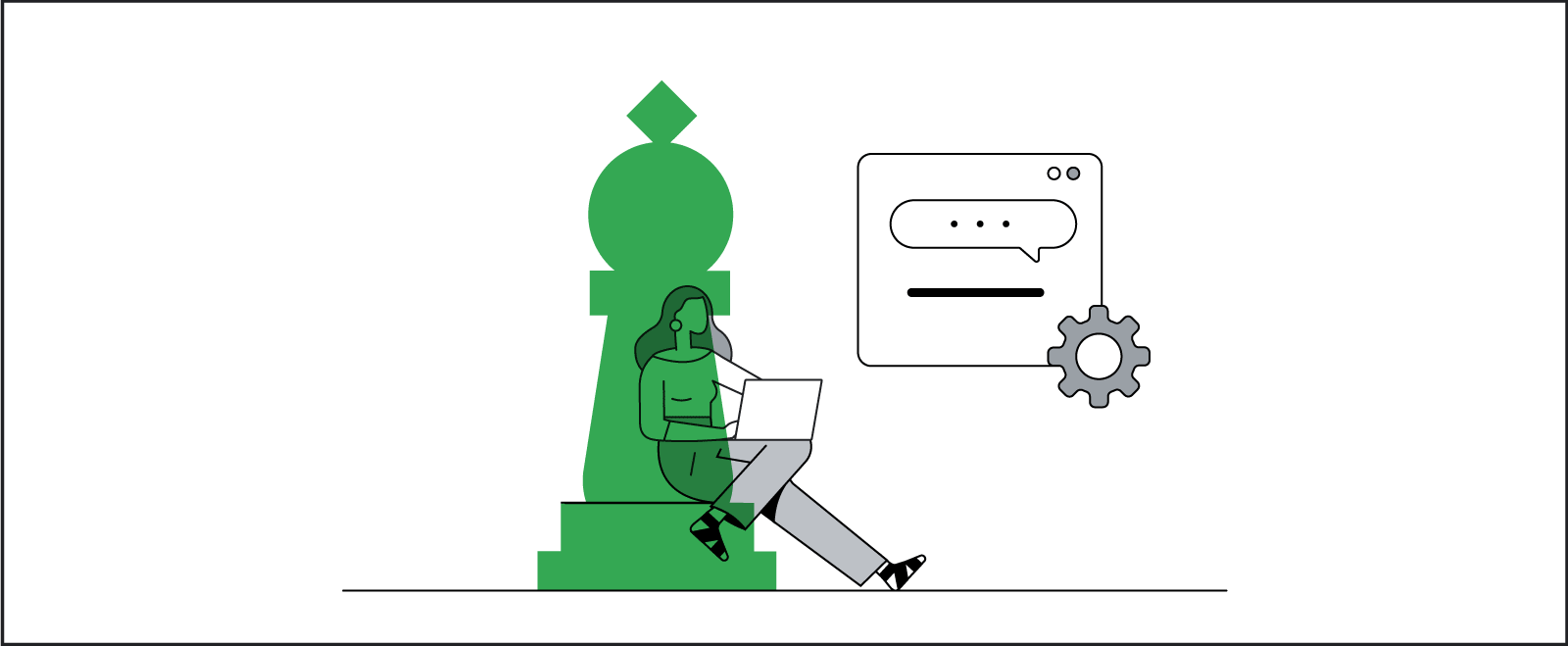 Over the years, programmatic advertising has become brands' go-to technology to reach people with relevant messaging across channels and devices. Yet, it's largely been powered by the use of third-party cookies, which are falling out of favour as consumer privacy preferences continue to shift.
The good news is that marketers and agencies can win with privacy-first marketing. One key success factor, according to a new BCG report, is for advertisers to evolve their tech and data infrastructure to decrease reliance on third-party data.
But how do they do that in the context of programmatic advertising? To help answer this question, we commissioned Forrester Consulting to field an online survey with 1,065 brand marketers and ad agency professionals.
The good news is that marketers and agencies can win with privacy-first marketing.
The results revealed that, while marketer and agency professionals continue to have faith in programmatic advertising, they look to automation, machine learning, and new skill sets to help future-proof their advertising needs.
Essential but evolving
Agencies and marketers continue to see programmatic as an essential part of their future success and even envision a 39% increase in programmatic spend over the next 12 months.1 In their eyes, the original promise of programmatic advertising remains intact, with 87% of them saying they are confident that it is the best way to overcome increased data fragmentation.2 It remains the most efficient way for advertisers and media agencies to connect with publishers and operate large-scale ad campaigns.
They also see it evolving for the better. Eighty-seven percent of respondents think that, because of the upcoming privacy changes, programmatic will be better than before.3 It's an opportunity to harness the power of data to build experiences that allow customers to see the value of consenting to data collection. So the answer isn't less programmatic advertising but more sophisticated programmatic advertising.

But the picture is not all rosy. In fact, 78% of marketers and media agencies say they are already seeing the impact of data transformation today — most commonly through challenges in verifying the quality of buys, differentiating ads and strategy, and reaching the right audience.4 As a result, they are reassessing their needs and are prioritising features and partners that will allow them to adapt to rapidly evolving regulatory restrictions and consumer expectations. Eighty-five percent note that they are changing their programmatic advertising tactics today because of future privacy changes.5
They do so in four different ways.
Test new data sources. Marketers and agency professionals are testing new or alternative data sources, with a heavy emphasis on first-party data. Eighty-three percent of respondents plan to use, or already use, first-party authenticated user data to identify and measure audiences. European travel giant TUI, for example, is seeing success using customer-relationship management data to tailor display advertising to specific audience segments. Nearly a third of respondents plan to invest more heavily in private marketplaces where publishers offer first-party data (second party to marketers). Learn more about how Programmatic Guaranteed enables publishers like UK-based The Guardian to develop and deepen direct relationships with advertisers and agencies like OMD.
Explore new environments. Another common strategy is to shift budgets to innovative ad spaces, such as connected TV (CTV). With 92% of all ad-supported CTV households in the U.S. already accessible through a tool like Display & Video 360, there are plenty of promising programmatic ad buying opportunities.6 CTV is also a space where privacy-forward alternatives to third-party cookies — such as the IAB's Identifier for Advertisers — are gaining adoption.
Turn to automation and machine learning. Marketers and agencies clearly recognise that the future will mean gaps in their data sources. They are looking for tools from their demand-side platforms (DSP) to help bridge those gaps and ensure smooth deployment of, and performance from, programmatic campaigns. Conversion modelling, for example, can improve your marketing with new sources of measurement data.
Invest in new skills. Eighty-four percent of respondents noted that they are hiring for new skill sets because of changes in the DSP landscape.7 Organisations seek to hire individuals with the skill sets to properly train and maintain complex algorithms. Most commonly cited are data science skills to leverage new machine-learning technology, followed by research skills to keep up with ever-changing consumer trends and technology advancements.
Take action today
We're living at a defining point in time for the programmatic industry. If you, like 79% of marketers and media agency professionals, believe the decisions you're making now will impact the rest of your career,8 don't sit on the sidelines. Take these steps today to best prepare for tomorrow.
Assess your data-driven strategies through a privacy lens. Identify where you might have gaps through the assessment of your media buying, targeting, audience collection, ad personalisation, and measurement efforts.
Talk to your partners about their preparedness. Be sure to get a clear understanding of how your media industry and service partners plan to navigate the new privacy-focused future.
Start benchmarking and testing now. This is the time for trial and error. Establish benchmarks against alternative targeting options and audience tactics.
Get involved in the conversation with industry groups. Discussing key themes and potential solutions with your agencies and technology partners will improve your knowledge, while giving you the opportunity to shape the conversation.
Check out the full report here.