A look into what Brits are searching for this summer.
The weather is heating up outside, which means we're thinking about this summer's hot trends. So, we've dived into Google search data to understand what's on the minds of UK residents this summer.
Did you know that many Google users type complete questions into the search bar? Here's some insight into what information Brits are after this summer. First, many people are thinking about going on holiday! So, it's not surprising that they turn to Google to start researching their holiday plans. Brits are also thinking about summer activities such as swimming. One endearing insight is that new parents look to Google to understand when their baby is old enough to go in the water.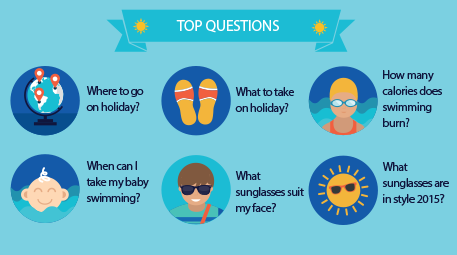 Top Summer Destinations
We're interested in not only what people are searching for this summer but also how they are searching for it. When it comes to making flight purchases, internet users who have recently bought a flight online reported that they made their purchase in the following ways1:
58% are made directly on the airline website
20% are made through a travel agent or tour operator site
18% are made on a price comparison site
2% Other
1% through a tourist board website
So where are Brits headed this summer? Here are the top searches for countries and cities abroad as well as road trip destinations within the UK.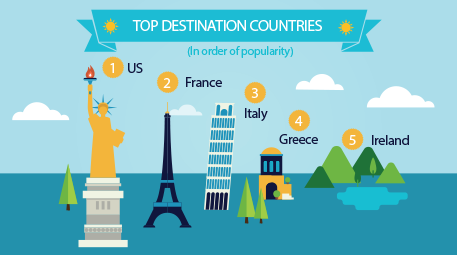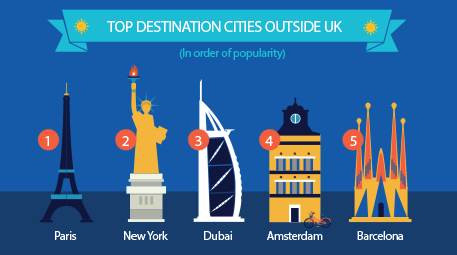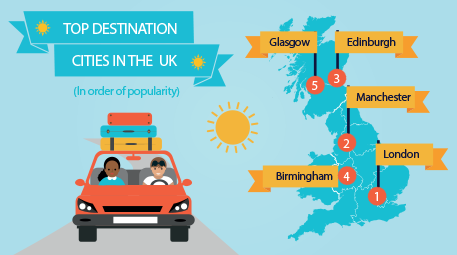 Beach Fashion Trends
Fashion trends are constantly changing, and bikini trends are no different. This year, we saw a new query pop up in the swimsuit category - micro bikinis! For those of us not brave enough to adopt this new trend, other hot swimsuit styles are the tankini, high neck bikini top, and colour block bikinis.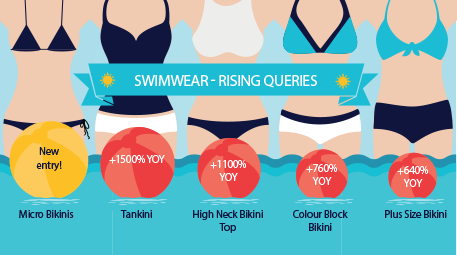 Similar to bikinis, sunglass trends change year over year as well. The query growing the fastest in this category was polarised sunglasses. Other popular styles are aviators and cat eye sunglasses.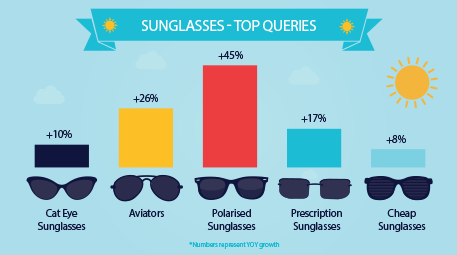 It wouldn't be summer if we weren't trying to catch a tan. Brits are looking for sunless tans so they can look bronzed whether or not the sun is shining! Queries for fake tans or "fake bakes" have been increasing year over year as people continue to look for alternatives to tanning in the sun. Here are the top queries in the tanning & sun care category.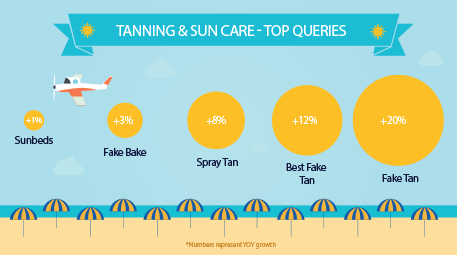 Tourist Attractions
Are you looking for family-friendly destinations this summer? Below are the top destinations searched for by UK residents.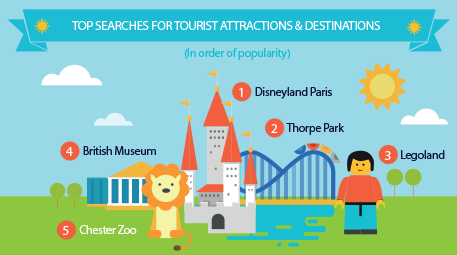 Trends Over Time
When the weather heats up, there are a few things on everyone's mind, including spending time outside barbecuing and swimming. Here's how search trends for these two activities change over time. You'll notice that searches for both peak when the weather is the hottest. Last year, searches for "bbq" peaked on the hottest day of the year, 17th July.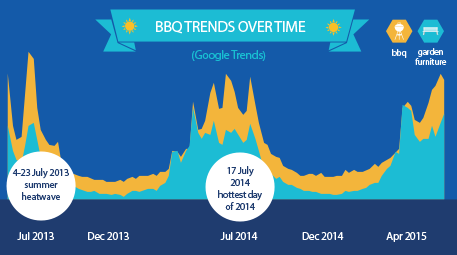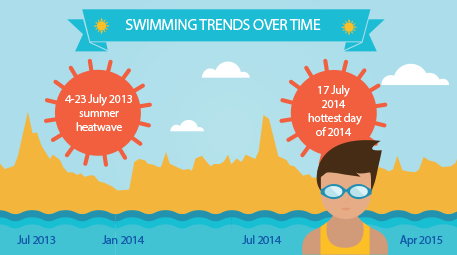 Search trends can help you identify changing consumer behaviours, as well as reach consumers in the moments that matter the most to them.