As one of the most prestigious brands in the publishing world celebrates one million YouTube subscribers, Publishing Director Vanessa Kingori MBE and Audience Growth Manager Alyson Lowe share the strategic thinking behind British Vogue's digital transformation.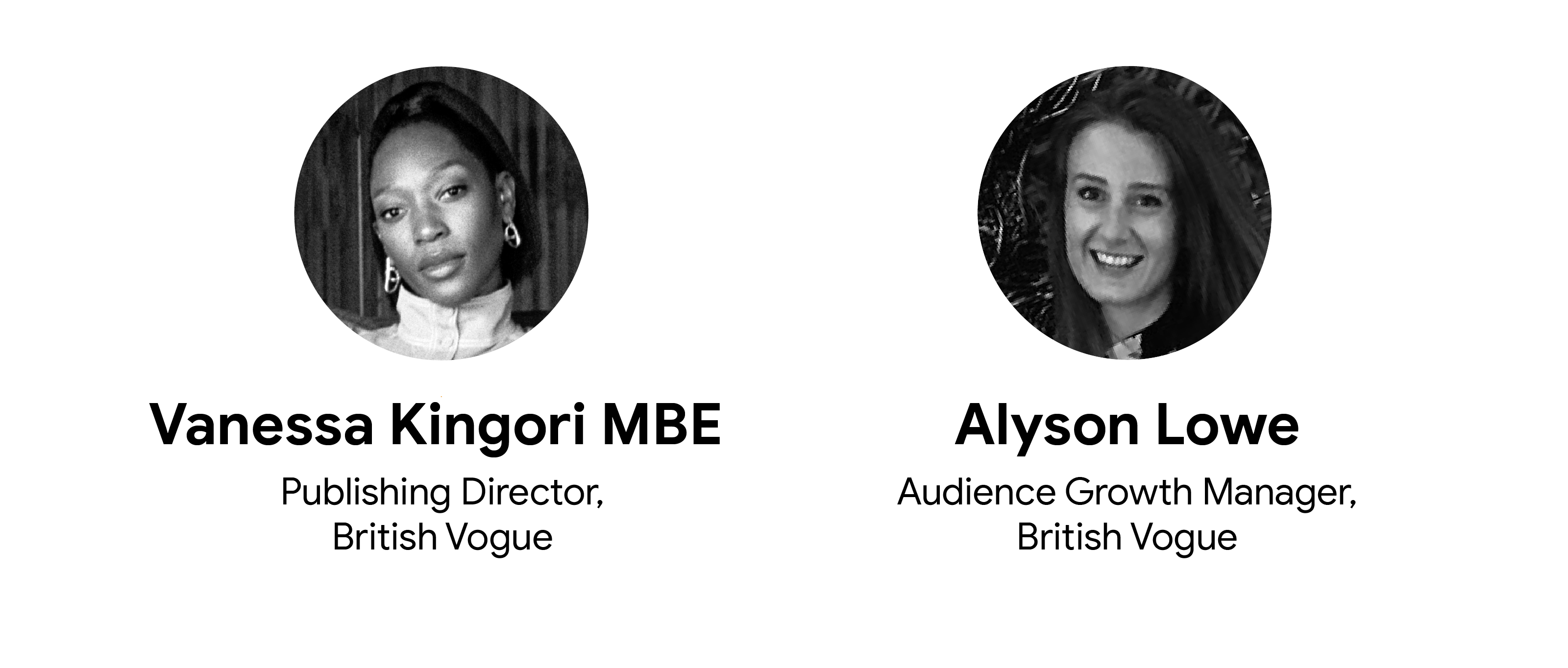 At British Vogue, we meet our audience wherever they are. There's a print magazine at the heart, but critically, all elements of the brand work in an interconnected and mutually beneficial ecosystem.
Print remains incredibly strong — the cachet of having a copy of Vogue on your coffee table endures — but our growth is driven by our communities online. Under the stewardship of Editor-in-Chief Edward Enninful OBE, British Vogue has achieved enviable digital results while developing a strong sense of purpose and inclusivity.
Reaching one million YouTube subscribers was a major milestone for the brand. We also recently launched Vogue Visionaries in partnership with the platform, offering video masterclasses from some of the U.K.'s most brilliant creative minds to drive and inspire the next generation of talent at this crucial time.
Here, we discuss the journey to the million subscriber mark, as well as the strategic decisions that proved pivotal in British Vogue's digital video success.
Putting digital video first
The magazine will always be the jewel in the crown, but our digital audience numbers have grown exponentially over the past 12 months. We hit six million monthly users in January on our website and our organic traffic is up 100% year-on-year. This is a result of a company-wide shift in mindset. Five years ago, video was just an add-on at the end of any big shoot with talent. Now we put YouTube first, which has been a game-changer for us.
Five years ago, video was just an add-on at the end of any big shoot with talent. Now we put YouTube first.
We promote across other social channels, but as we're a high-end publisher, our audience and partner brands expect broadcast quality and glossy content. Viewers love the cinema-like landscape format when hearing from their favourite stars. This is what makes YouTube a priority platform for a premium brand like British Vogue.
Interestingly, and in testament to the interconnection between platforms, a large proportion of our print sales are driven by our digital channels. Likewise, much of the interest in our digital and social output is underpinned by the buzz around print and the zeitgeist leading content we produce there.
Same brand pillars, different audiences
People consume Vogue on different platforms for different reasons, and our audience on YouTube is not the same as it is on other channels. The content and tone of our videos reflect those differences, but — and this is good practice for anyone publishing across multiple platforms — we always lean into our core pillars to ensure we give a true representation of the Vogue brand.
Our YouTube channel features Inside The Wardrobe for our fashion pillar and In The Bag for beauty. We're also in the process of developing more film and TV-related formats for our culture pillar.
Championing data literacy across the team
In any business that uses data, it's vital to find an effective way to communicate these insights with people who have an impact but might not be numbers-driven. We want the teams who are going out on the shoots, doing the interviews, or making the edits to know what success looks like in terms of performance metrics, and for it to inform their work.
In normal times, we'd have a daily stand-up meeting, but right now an email goes out every morning to everyone on the team, showing the statistics of what's working, what isn't, and how we did the day before.
On top of this, we encourage the team to explore the analytics and build their confidence, so they can ask questions and have fluid chats about data. That way you move away from how well something did to a conversation about how we can do better.
Seeing the video upload as just the beginning
Whether you're a brand, publisher, or creator, you can't simply fire videos into the ether and expect people to watch and follow.
We publish around two videos a week, but that doesn't mean we don't do anything on the other days. We support the content with YouTube stories, reply to comments, and add community posts. We have a detailed plan, but it's an agile one — if someone or something becomes more topical, we move related content forward or find a new angle for a relevant video from the archive.
Also, never underestimate the value of your B-roll. One of our most successful videos was almost left on the cutting-room floor, until our Editor-in-Chief suggested we upload it. That video has now had a million views and counting.
You can't simply fire videos into the ether and expect people to watch and follow.
Playing the long game with formats and talent
When coming up with formats, the best tactic is to watch a lot of YouTube — keep an eye on the landscape and what everybody else is doing, and learn from the best.
While it's good to be critical of your own work, you should always give your content the chance it needs to succeed. One video is not enough to make a decision — with a new format, you need at least three to five episodes to gauge if something is going to take off. Some of our most successful franchises, such as In The Bag, have taken as long as eight years to perfect and refine.
The same goes for talent. Playing the long game on YouTube can be a really good idea. It's something we're proud of at Vogue: we nurture young talent, build the relationship, and champion them from the off. Then, when they do become famous, they're loyal to the brand and want to work with our channel. It's that thinking and passion that is behind the new Vogue Visionaries series.
Defining KPIs before the filming starts
Ultimately, determining success comes down to knowing what you want to achieve with a specific video before you even start shooting. We have very ambitious internal targets, but they are about much more than views — watch time, subscribers, and other metrics can be just as important.
For example, we have a video of Dua Lipa teaching you how to dance, which is under four minutes and has had more than 600,000 views. On the flip side, we know that the longer form interviews won't get the same number of hits, but we monitor the watch time. We consistently see viewers will engage and watch the full 15 minutes.
It's quite rare to nail both total views and watch time — unless, of course, you have Dame Judi Dench taking questions from 18 of her most famous fans.
British Vogue's 5-step video framework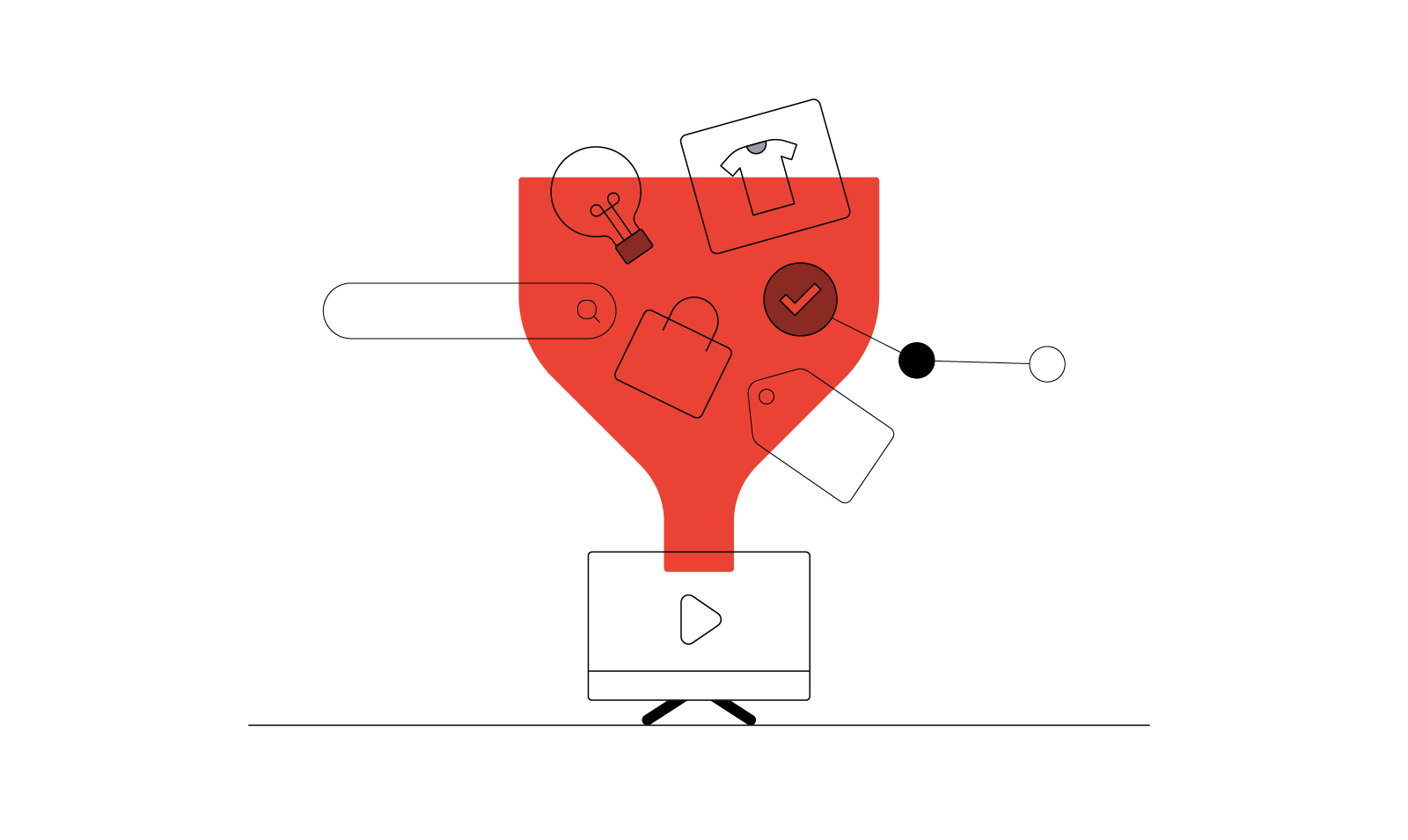 Support your content — build a promotional strategy and create a sense of community with viewers
Be patient — give a new format three to five episodes to gauge its success
Have an agile plan — be prepared to change your schedule and lean into rising trends
Nurture talent — support emerging talent and build brand loyalty in the process
Define your goals — set your KPIs before you start filming
YouTube and British Vogue have partnered to launch Vogue Visionaries, a series of masterclasses giving viewers an opportunity to learn from some of the U.K.'s most exciting creative talents.