In our 'Anatomy of an Ad' series, we delve deeper into our star line-up of six award-winning success stories, taking a forensic look at the strategies that drove best-in-class results.
Here's the dilemma: you're travelling abroad, keen to meet new people and embrace different cultures... but you're struggling to break the ice.
Back home you'd use your best 'Why did the chicken cross the road' joke, a finely honed routine 10 years in the making – but on foreign soil there's a language barrier to contend with. Will your humour translate, or will a pronunciation mistake inadvertently result in you insulting someone's mother? It's a minefield.
According to Hostelworld's research, some 51% of hostel travellers think that a great trip is all about getting up close and personal with new people and new cultures – with the language barrier the main sticking point.
So, to help intrepid explorers venturing overseas, Hostelworld worked with Lucky Generals and Google to create a translation app, allowing travellers to be instantly fluent in over 40 languages.
"YouTube was the key channel. We spent 75% of our budget in TrueView to make sure people saw the video"
– Loz Horner, Strategy Partner, Lucky Generals
The question remained: is it possible to be funny in another language? To answer this, Hostelworld launched their Speak The World video campaign, in which they sent comedian Phil Wang to Malaysia, where he used the app to translate his quips into the native tongue.
The results were mixed for Phil – sometimes his audiences belly-laughed, at other times he was met with a stony silence – but the app always worked. As did the campaign.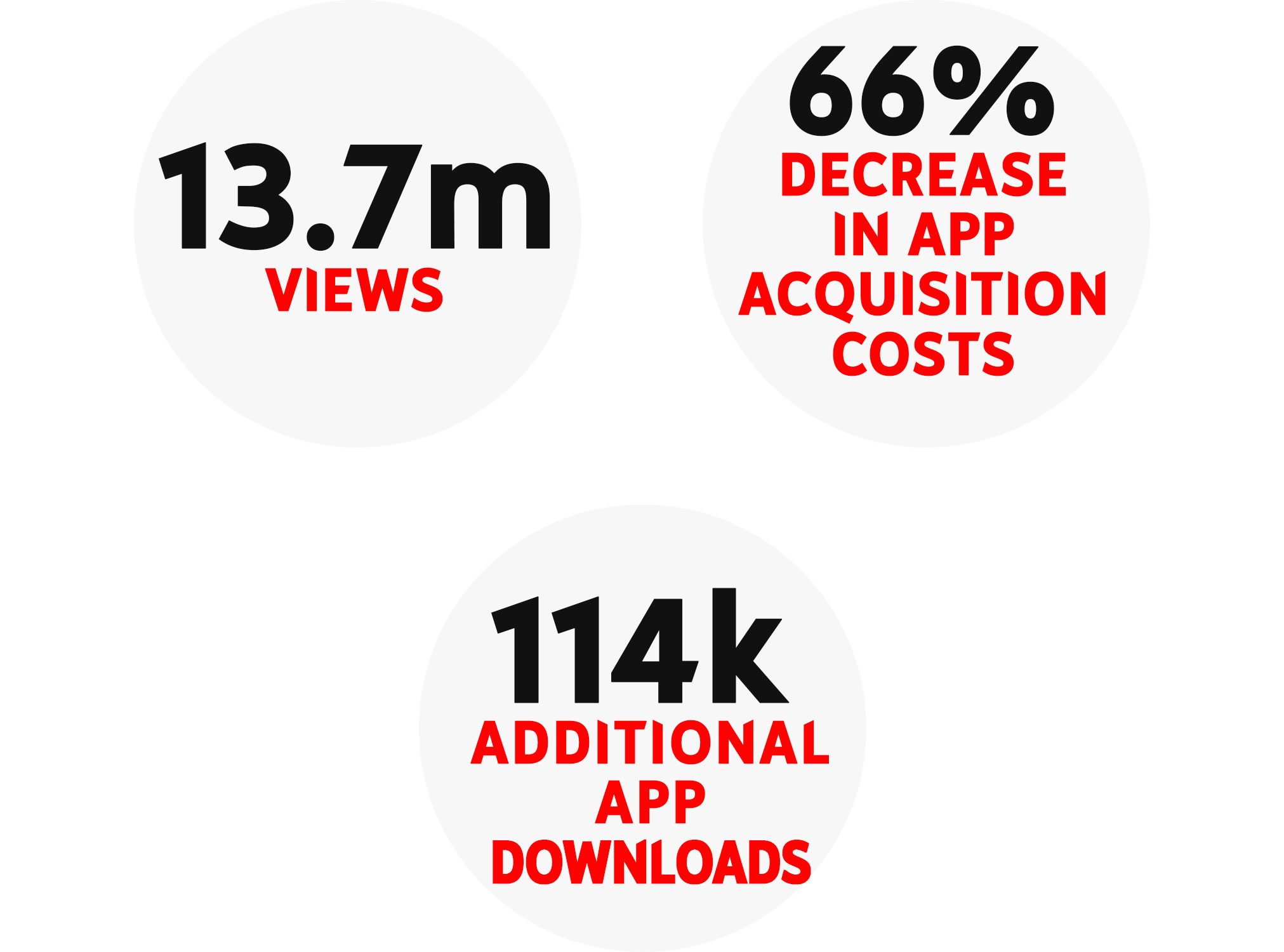 The most valuable customer for Hostelworld is one who uses the app, as even if they're not staying in a hostel immediately, the translation app keeps the brand visible and builds trust. 'Since the campaign ran, there have been over 3.5 million interactions with the Speak the World function. That's millions of conversations between strangers that wouldn't otherwise have happened,' says Loz Horner, Strategy Partner at Lucky Generals.
By using YouTube, Hostelworld were able to reach the most relevant audience for their content, targeting consumers who engaged with both comedy and a love of travel documentaries.
Hostelworld targeted 5 million views, but against a relatively modest spend of £150,000, they achieved a staggering 13.7 million, almost tripling the KPI. The investment paid off, with over 114,000 additional app downloads. Whether anyone's translated jokes were actually funny, however, is an entirely different matter.