The automaker's personalised messaging about the new Fabia model reaches new customers on YouTube
Scale and personalisation are traditionally seen as opposing forces. It's typically thought that you can have one or the other, but not both together. But by using a mix of creativity, technology, and even psychology, Škoda Auto achieved the seemingly impossible. To launch its Fabia model in 15 European countries, Škoda Auto teamed up with marketing agency PHD and Google/Zoo, Google's creative think tank for brands and agencies.
A medium that underlines the message
With a goal of stimulating positive brand sentiment and ad recall, Škoda Auto wanted to align their creatives with the interests and demographics of their audience. 
"The campaign promise for the Fabia was 'Drive of Choice', so right from the start YouTube felt like the right platform for us," says Thanh Vu Tran, Škoda Auto's head of global communication content & strategy.
Users on YouTube could choose to watch the Fabia ad or skip it, underlining their power of choice when it came to the brand. "This way, viewers saw Škoda Auto videos they were curious about, and we achieved more engagement from people we knew were interested," Thanh explains.
Across the campaign, the team saw major increases on viewer retention and view-through rates, two metrics that ultimately signal attention.
Users pay attention to ads made just for them
Marketers have always seen colour as an important way to connect with consumers' emotions and brand or product perceptions. The team thought about how they could apply this thinking to connect with Fabia's younger demographic, a group that values choice, customisation, and independence. 
Working with a renowned psychologist, they turned colours into viewer personas and used these to guide the creative. These personas were then matched with Google Audience signals gathered from Google properties including search, YouTube and apps.
For example, the Romantic persona – made up of elegant, young-at-heart females aged 30 and over – was matched with the affinities of online beauty influencers, fashionistas, and pet lovers, based on intent signals that had been recently gathered online.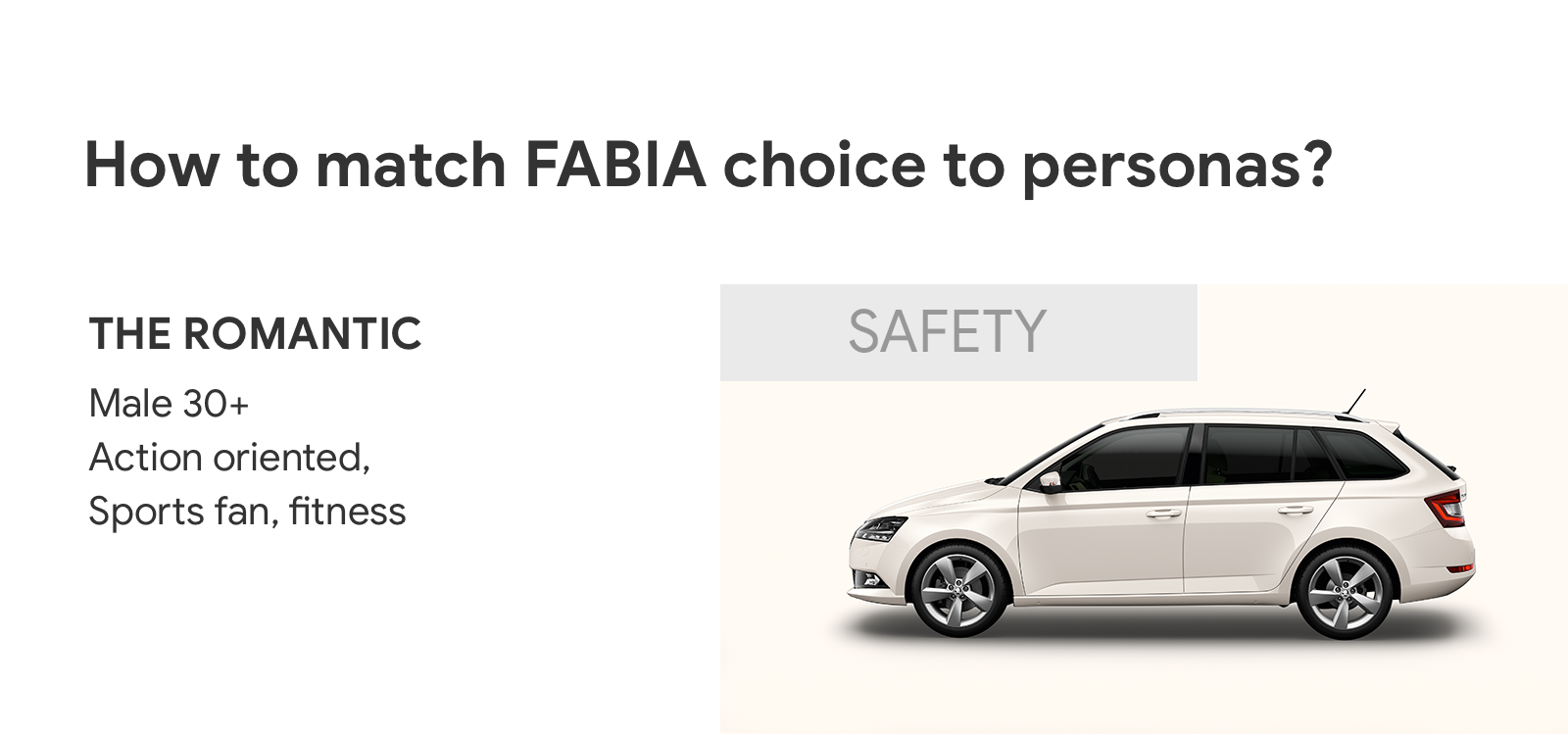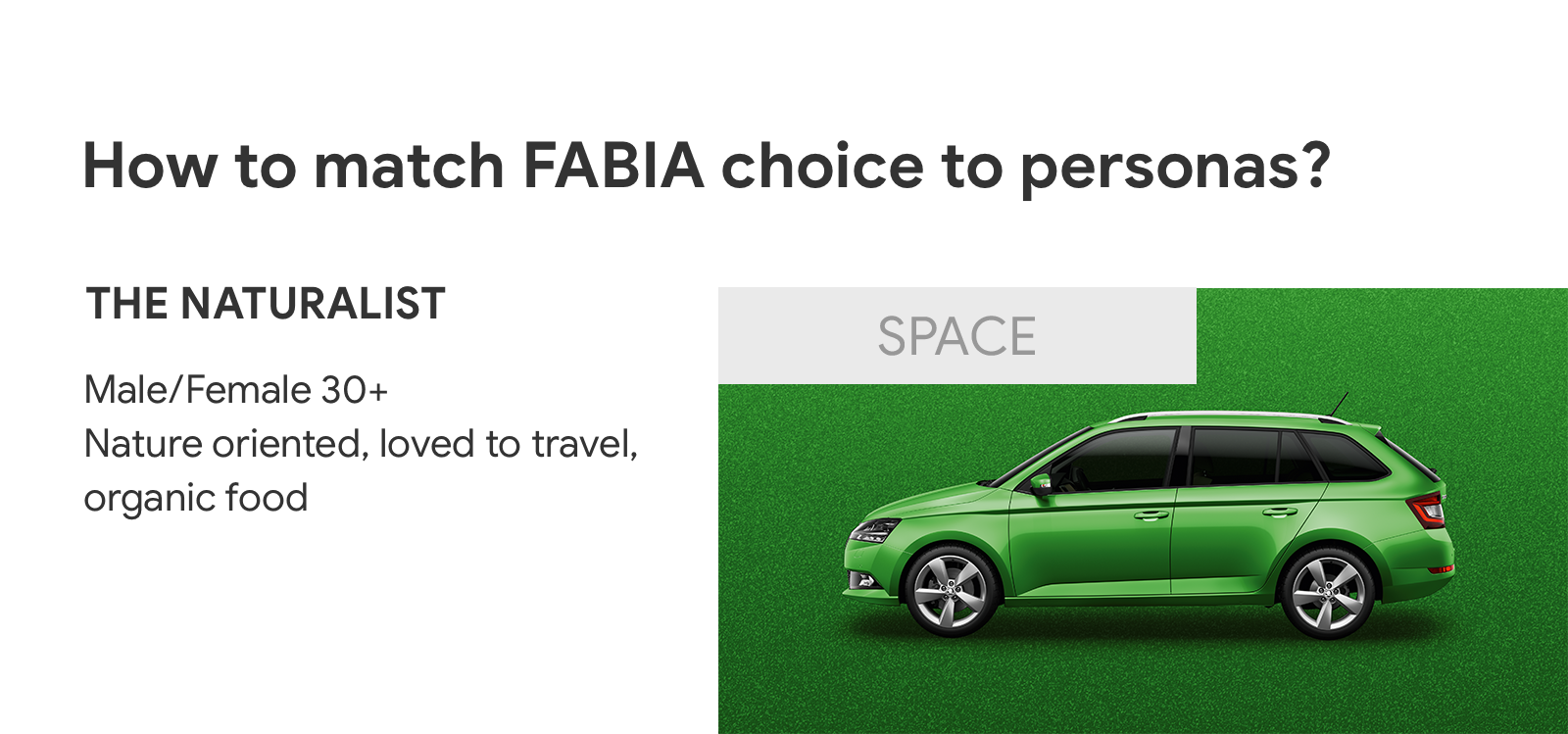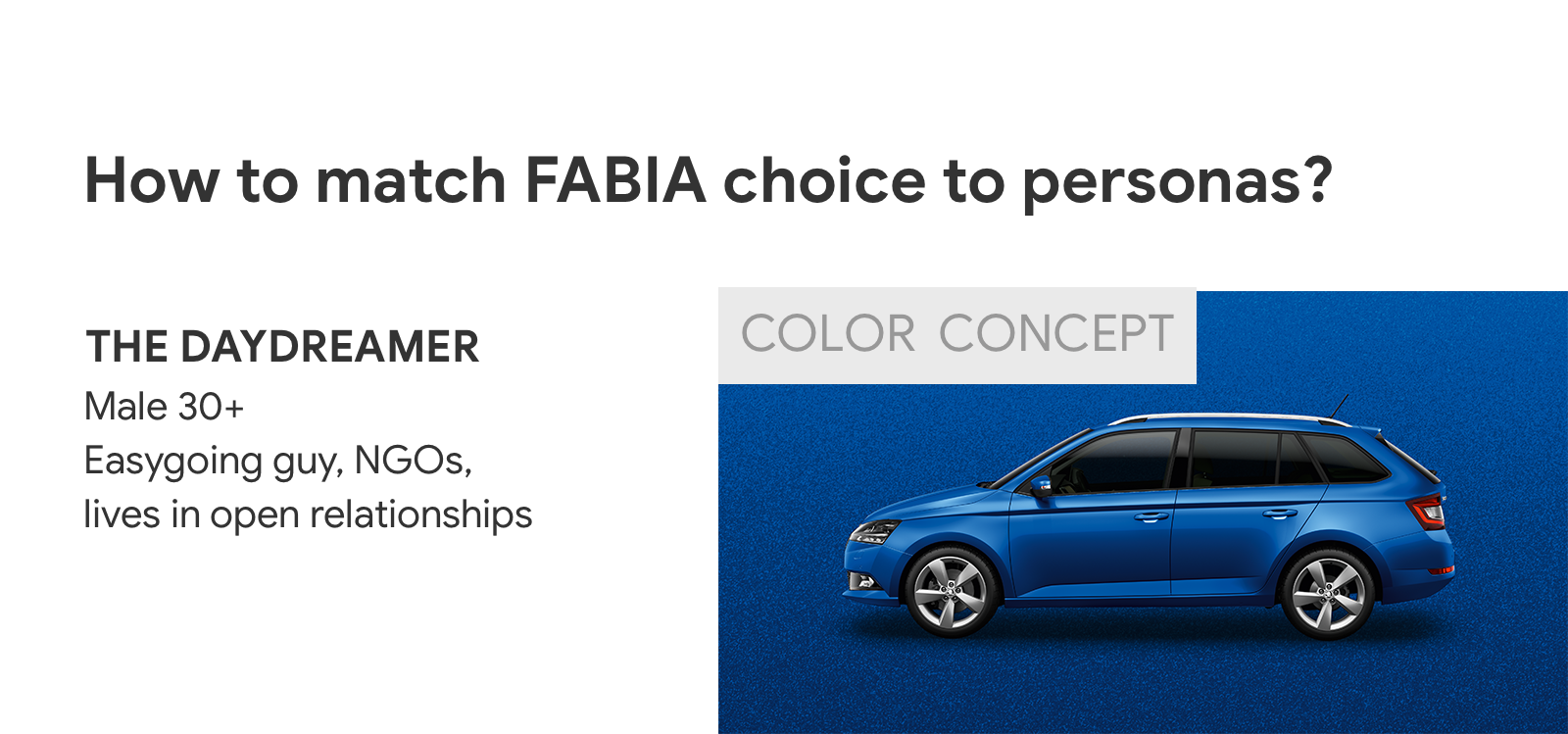 Škoda Auto now had clearly defined audience pools, but needed a way to tailor the creative at scale. YouTube's Director Mix allowed the team to create 20-second TrueView ads, each with simple visual and copy elements that could adapt to each persona. Director Mix also allowed quick, easy translation into 16 different languages.
"By tailoring the creative message at scale to the audience affinity, we made sure people paid attention to the Škoda Fabia video ads, and felt less inclined to skip them," says Florian Völlmecke creative production lead for Google/Zoo, Google's creative think tank for brands and agencies.
In all, over a thousand different videos were created. The results were highly significant. Cost per view decreased by as much as 90%, the lowest across all of the brand's audiovisual activity. View-through rates (VTR) were 71% higher in countries where Director Mix was used. And the average completion rate across the top five countries was almost 80% higher than benchmarks.
To hear from the Škoda Fabia team themselves, check out this video on their innovative approaches and outstanding results.