Google are happy to announce a partnership with Sainsbury's, to launch a movement to help the people of the UK to reduce their food waste. The campaign, which encourages people to "stop wasting, start saving", features a tool called "Food Rescue" which allows people to simply speak into a device, and get tasty recipe inspiration.
Sainsbury's wanted to give its 'live well for less' positioning, greater resonance in the digital space. By working with Google to understand consumers' behaviours and motivations online, together we positioned Food Rescue as a movement that people would want to be part of, and connect with each other through. We communicated and brought this movement to life using Google's unique platforms and technologies.
Based on the insight that 'almost 50% of the total amount of food thrown away in the UK comes from our homes'* Google collaborated with Sainsbury's to come up with ideas around how customers could use technology to reduce their food waste.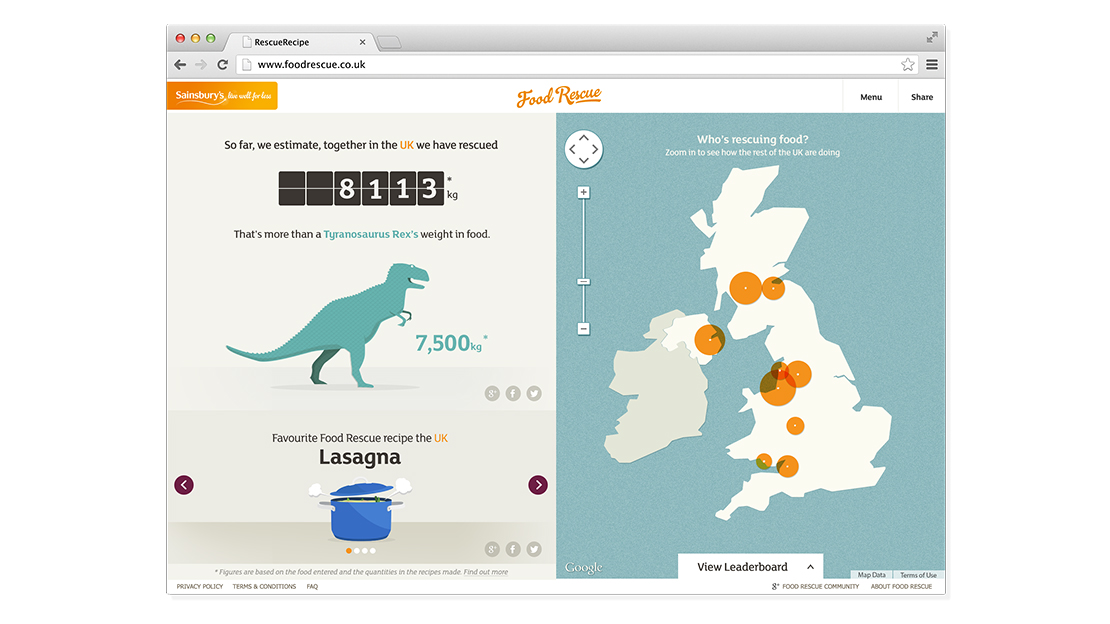 By putting mobile first through Google Voice Search technology, Sainsbury's Food Rescue allows consumers to use their voices to discover simple inspirational recipes in order to use up the food that they might otherwise throw away. Users can share their progress, and also find and share interesting ways to store and use food while connecting with other like-minded people through the Sainsbury's Food Rescue community on G+.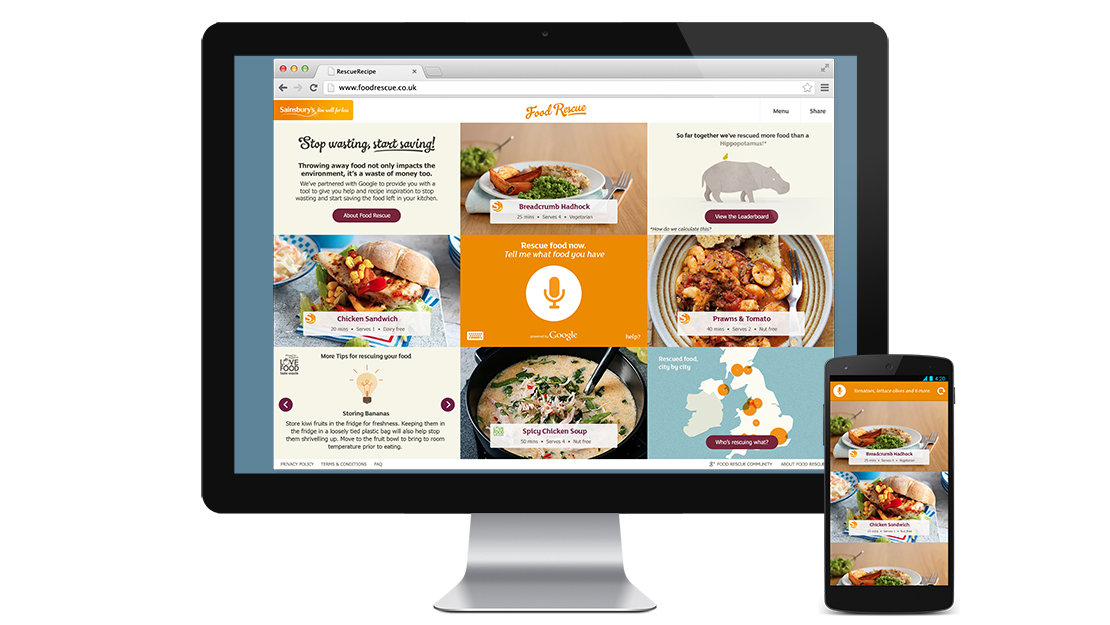 To extend the innovation beyond the site, we also built a special HTML5 expandable banner offering the same core functionality as the site —including the Food Rescue search tool and the Google Web Speech API — a global first for this format.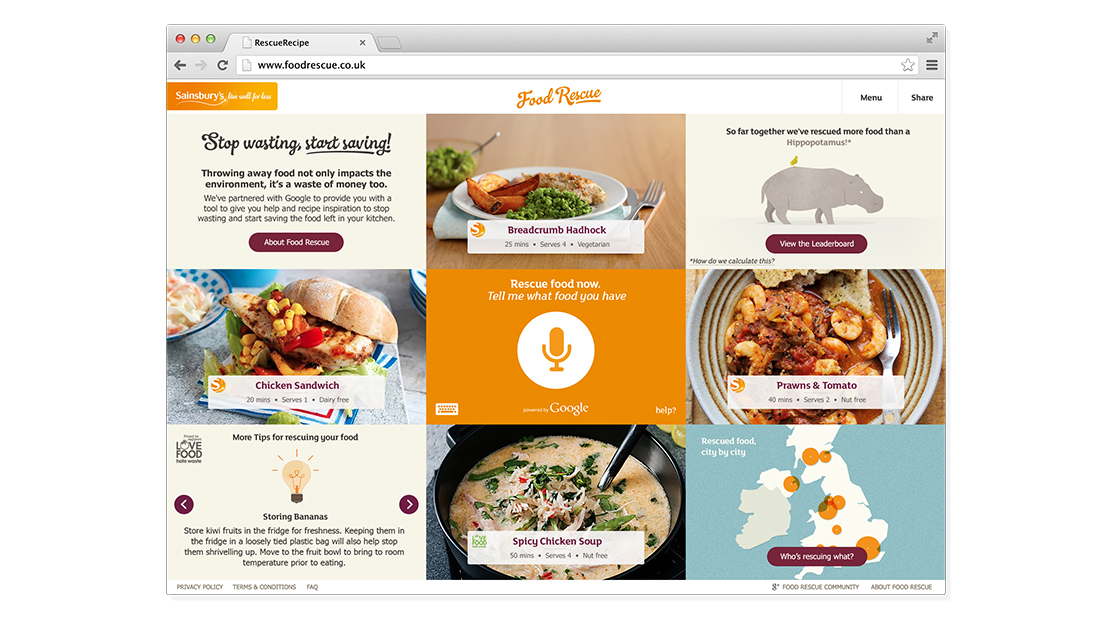 You can try out the Food Rescue tool at www.sainsburys.co.uk/foodrescue and join the Sainsbury's Food Rescue community here.
* WRAP, Household Food and Drink Waste in the UK 2012