In this unprecedented global moment, viewing trends are shaping culture in unexpected ways — and creators and brands agile enough to adapt are those getting ahead. Along the way, YouTube has become integral to individuals and families alike, with 20 million people in the U.K. watching YouTube on their TV screens.1
2020 YouTube viewing trends in the U.K.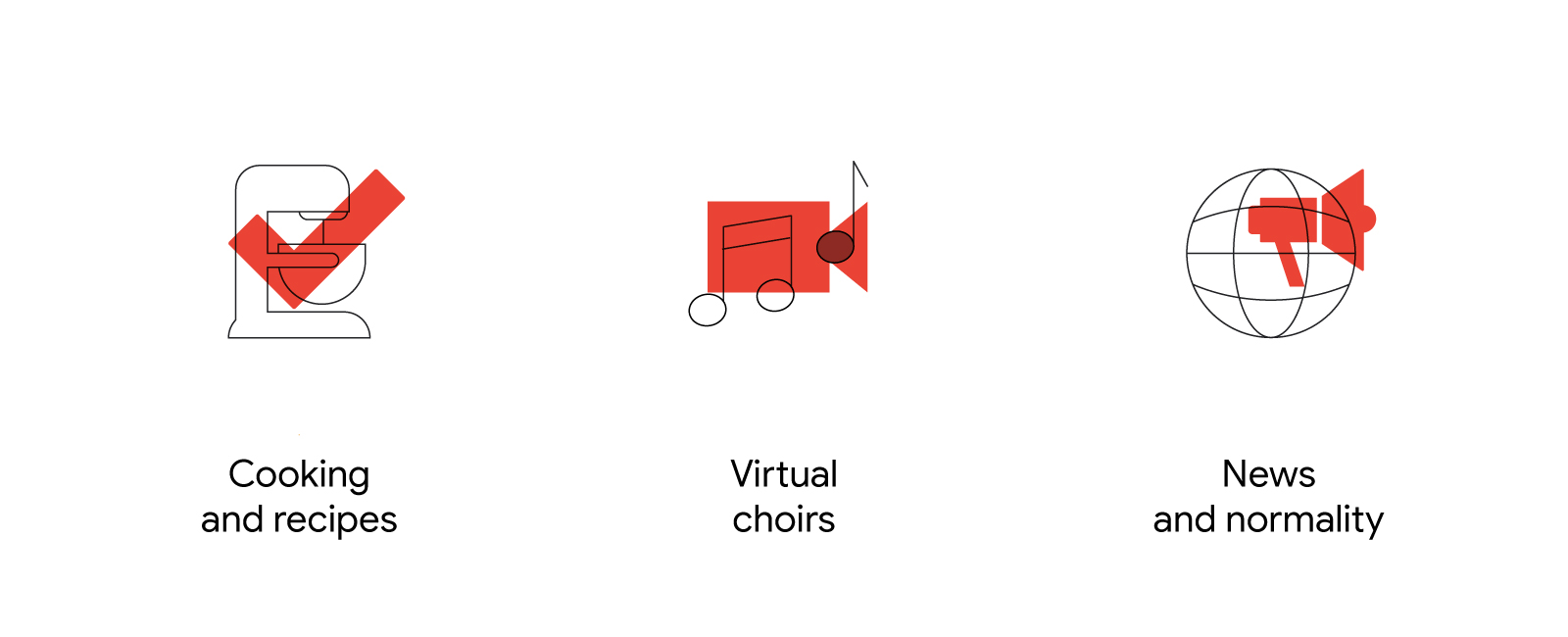 Back to basics
In 2020, viewers hit the reset button. Core human needs, such as cooking and recipes rose to the fore and many of us found new ways to incorporate routine into our home lives; there were 44 million U.K. views of 'exercising at home' between March and April alone.2
Joe Wicks, The Body Coach TV, became the nation's P.E. teacher for good reason, featuring on the YouTube U.K. Trending tab every day he streamed. Alongside helping families keep physically and mentally fit, he also raised vast sums of money for the NHS by donating his ad revenue (thank you to our YouTube advertisers, who played a role in that too).
Ways to connect: In an increasingly isolated world in 2020, YouTube was among one of the platforms that people have used to connect with others. Views of #WithMe videos grew by 600%3 and activities such as virtual walks in the British countryside took off. Virtual quizzes also exploded; Jay's Virtual Pub Quiz launched during lockdown and has regularly featured on the Trending tab ever since.

We also saw a mammoth rise in uploads of virtual choirs, including well-known voices such as Grammy-award-winning composer and conductor Eric Whitacre, whose channel features everything from live rehearsals to thousand-strong global choirs.

News and normality: During the pandemic, viewers turned to YouTube to stay up-to-date on what was happening in the U.K and beyond. News channels such as Channel 4 and BBC on YouTube have grown as a result, and every time Boris Johnson makes an announcement, it trends on YouTube.

We've also seen new ways to replicate events that usually would take place in person, such as virtual Iftars marking the end of Ramadan fasts and the first-ever digital Notting Hill Carnival.
What comes next?
As COVID-19 looks set to influence our lives into next year, how are we likely to see these trends evolve — and what does it all mean for marketers?
Firstly, being relevant is more important than making traditionally high production value content. One of my favourite breakthrough channels this year was fronted by retired NHS nurse Dr John Campbell, who provided important information on facemasks and hand-washing before most people were really aware of COVID-19 — and built a huge following as a result.
More recently, as football returned to spectator-free stadiums, we've seen the rise of the 'watchalong' where fans and foes together can experience the atmosphere of the match on channels like AFTV.
At the same time, we've seen a blurring of the lines between creator content and high-value entertainment content. Celebrities have launched their own homegrown channels, such as popular sports commentator Andrew Cotter who gained over 100,000 subscribers as he turned his talents from sport to narrating the antics of his two dogs.
'Authentic' might feel like an overused term, but people are looking for intimate content, or a sense of connection, and they don't mind if it feels a little bit rough around the edges.
For brands, this might mean abandoning traditional production schedules to create more content that's truly helpful, or by connecting to a cultural moment by monitoring rising Google and YouTube trends. Maybe you haven't got time to create a super polished video about self-care, but connecting with people in their moment of need is more important than high production values.
One of the reasons I love my job so much is that you never truly know what's coming on YouTube, but I certainly think that we'll see many emerging trends continue and expand.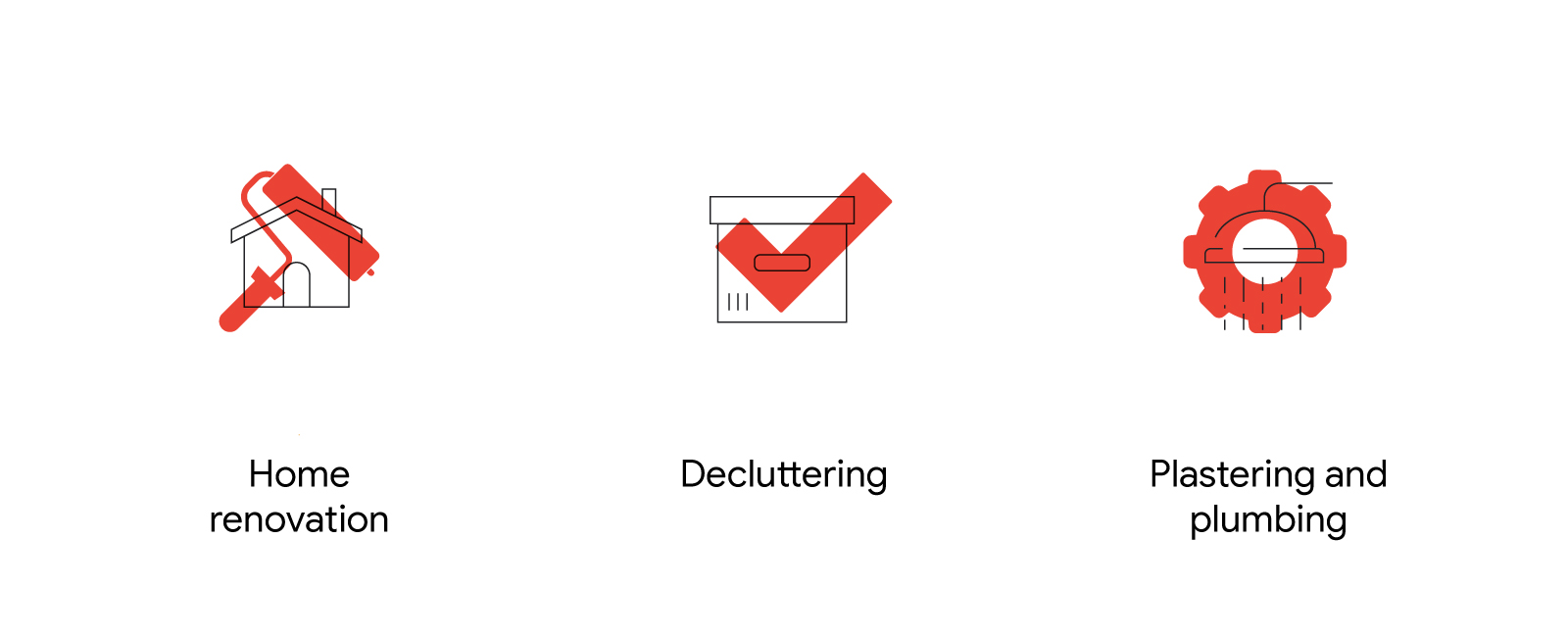 We're still going to be spending a lot of time at home, so cooking and decluttering videos are likely to continue their popularity. Home renovation videos have been huge, and as people learn new skills they're moving from simple repairs to bricklaying, plastering and plumbing; so helping them find ways to improve their own skills is a great place for brands to play.

While 2020 has been a wholly unpredictable year, viewing trends tell us a lot about where consumers are moving. To keep your finger on the pulse, my best advice is:
Watch YouTube. Carve out 20 minutes a day in your diary and head straight to the Trending tab for a great insight into the minds of viewers and what's happening culturally.
Sign up for our weekly newsletter YouTube Re:View to see what's most popular and what's on the rise in the U.K. Plus, check in on YouTube Culture & Trends regularly for a broader look at what viewers are interested in.
Use our tools to find out what your audience is looking for, like Rising Retail Categories, which highlights changing consumer behaviour, or Find My Audience, which helps you discover your most valuable customers.
In a moment when everything's changing, it's crucial for brands to understand what's rising culturally. And, because popular culture is often being led by viewers on YouTube, it's one of the best places to start.