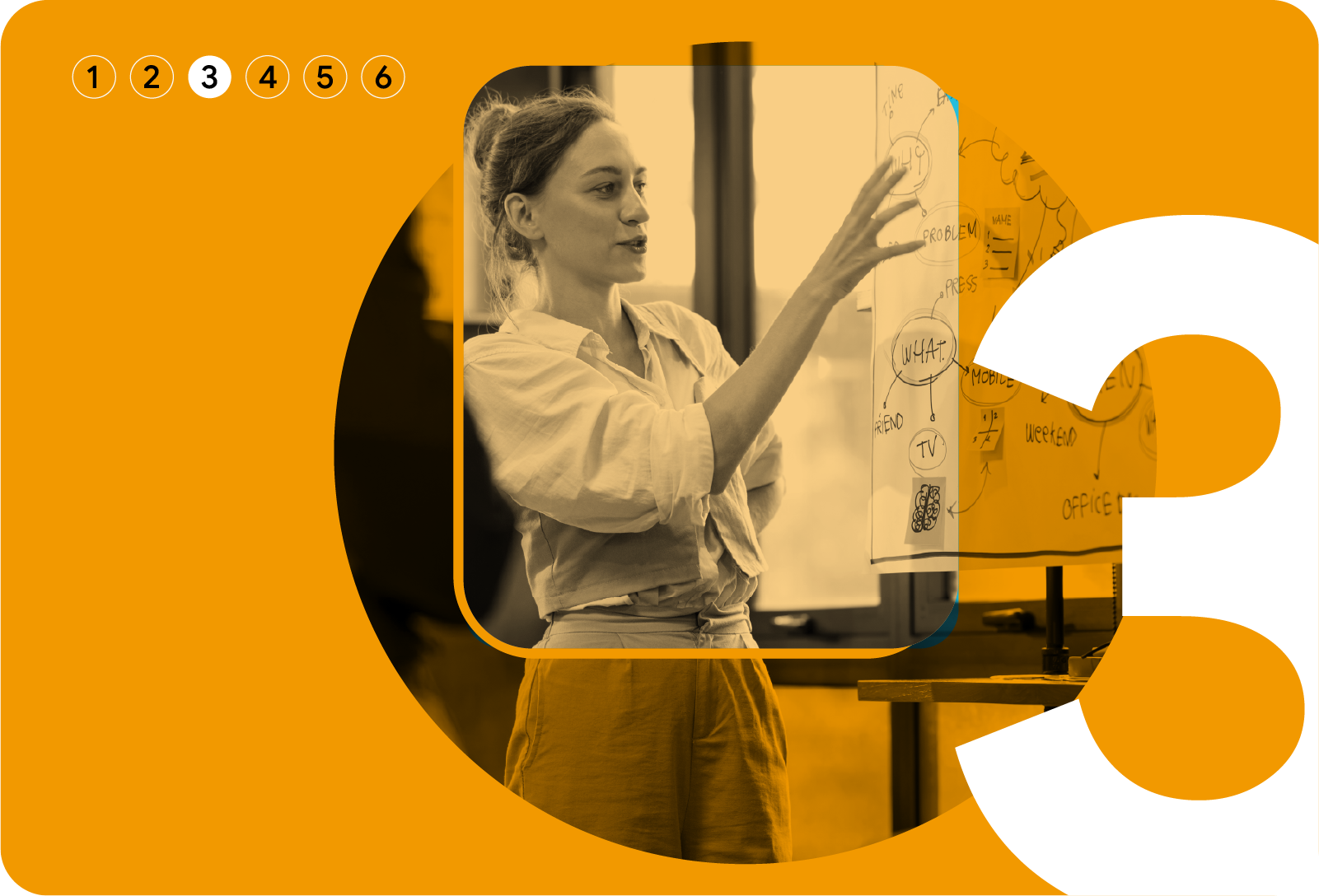 Organize for success
In addition to expanding into new strategic areas and consulting with their clients in fresh ways, agencies have also shifted their approaches to campaign management. This often involves the creation of new centers of excellence that combine AI technologies with human expertise.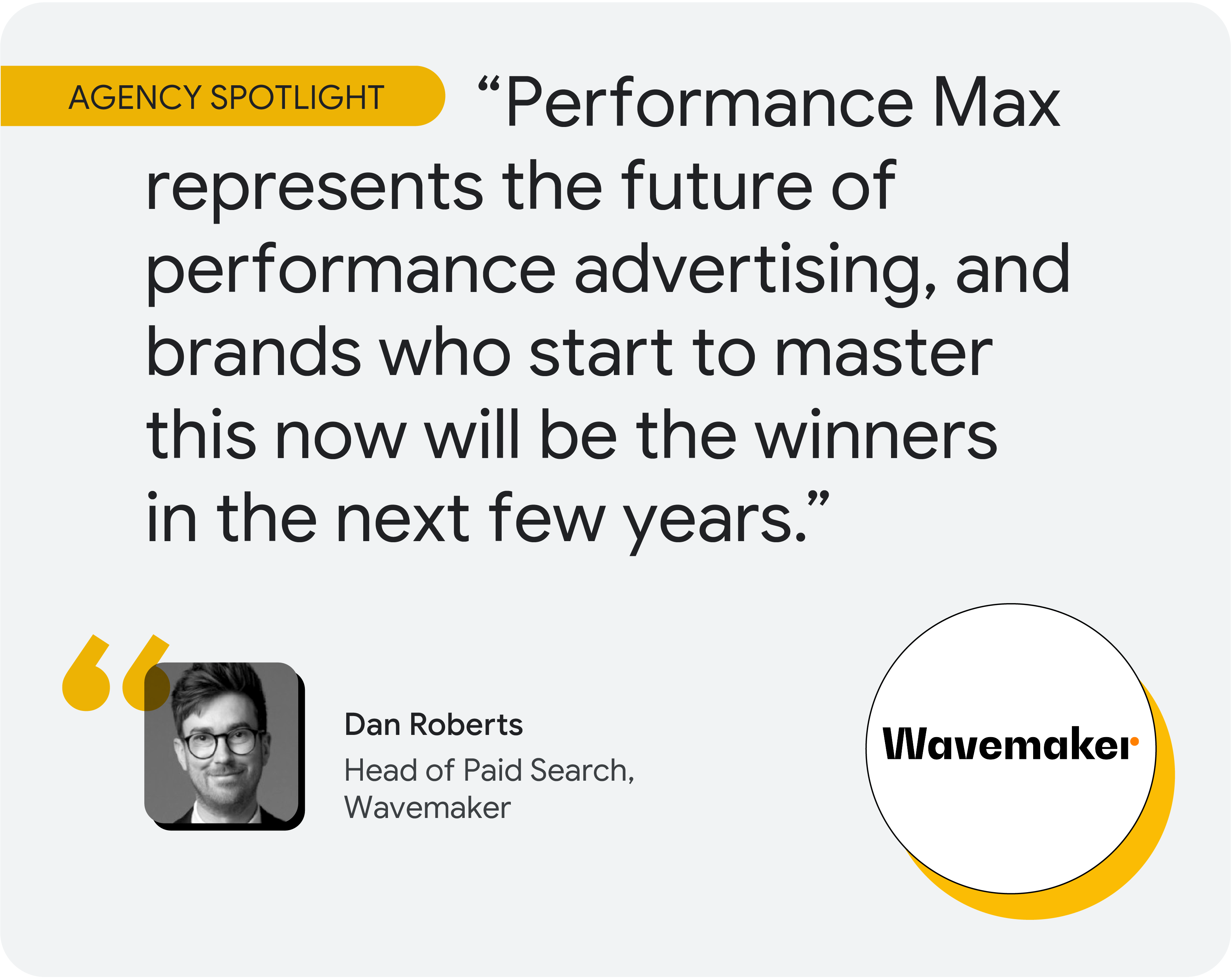 Design new teams to become AI experts
Wavemaker U.K. created an entirely new business unit dedicated to developing best-in-class strategies for Performance Max, Google's newest campaign type that runs across all its ad channels and inventory. The unit brings together experts in AI, predictive algorithms, creative, measurement, and first-party data to test and scale Performance Max for the agency's clients. Extensive testing has yielded 53% growth in conversions, and 19% lower cost per click versus conventional channel-specific campaigns.
"We created an innovative approach to test, challenge, and therefore deeply understand how Performance Max can work for agencies and clients," said Dan Roberts, head of paid search at Wavemaker. "We know that Performance Max represents the future of performance advertising and that brands who start to master this now will be the winners in the next few years. We've now found the right formula for success."
Focus on inputs
Unless AI is fueled with data and insights that are exclusive to a brand, that brand will get similar results to everyone else. That's why leading agencies are focusing on the unique inputs they can provide — like high-quality conversion data and creative assets — to steer AI and maximize results.
Michael Beresin, chief operating officer of the agency Labelium, notes that the best marketing outcomes result from human-guided AI. Beresin observes that customer behavior can be "an inscrutable mess of tangled spaghetti" that defies efforts to create a cohesive story. AI can help agencies and brands make sense of the jumble.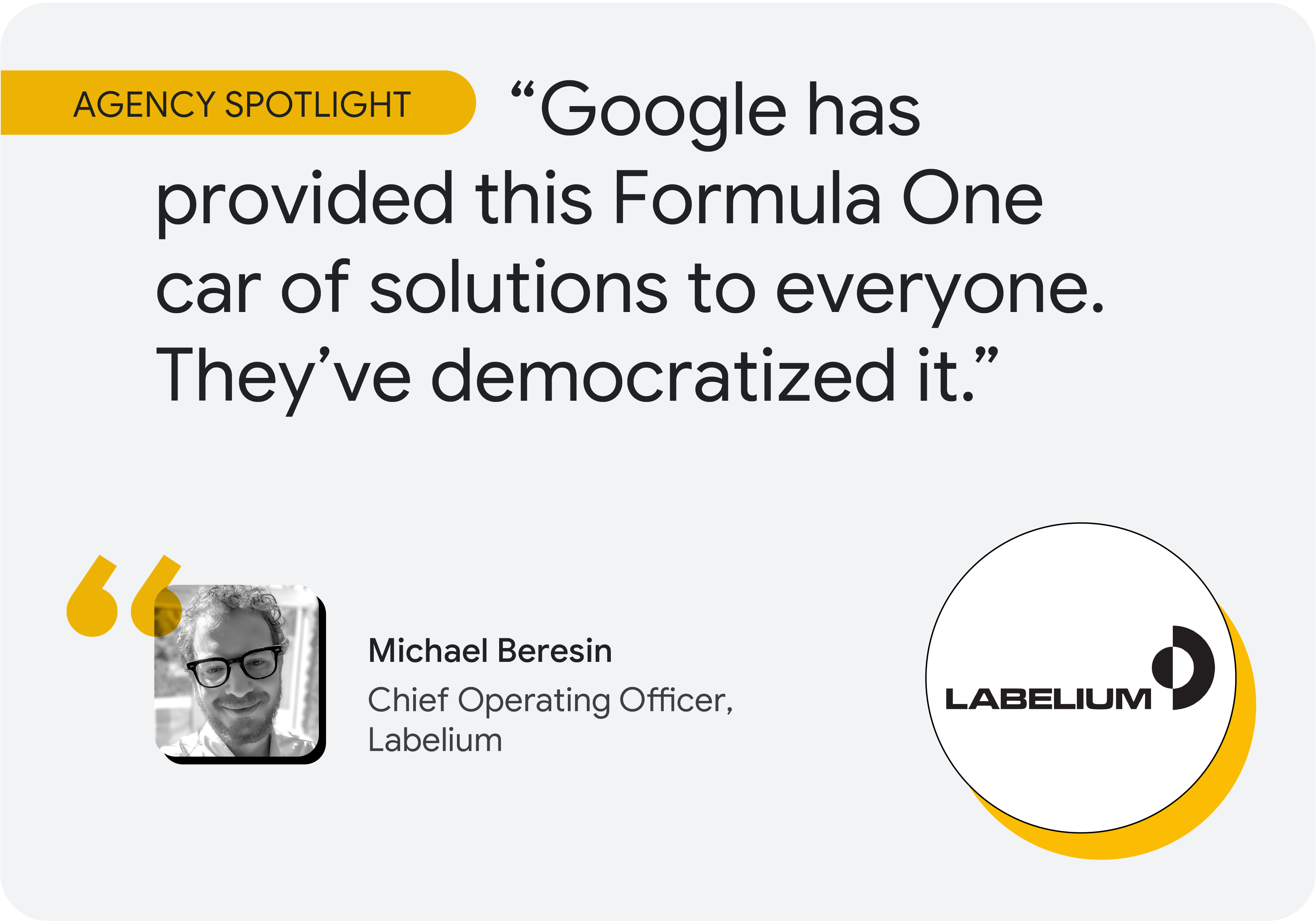 "Google has provided this Formula One car of solutions to everyone," Beresin said. "They've democratized it. But that doesn't mean that everyone's suddenly winning the race, right? Now, winning the race means having the better tire strategy, the better pitting strategy, the better fuel strategy. In terms of digital marketing, it means having the better feeds, the better audience data, the better conversion definition and revenue definition, and more in order to outpace and outcompete the competition."