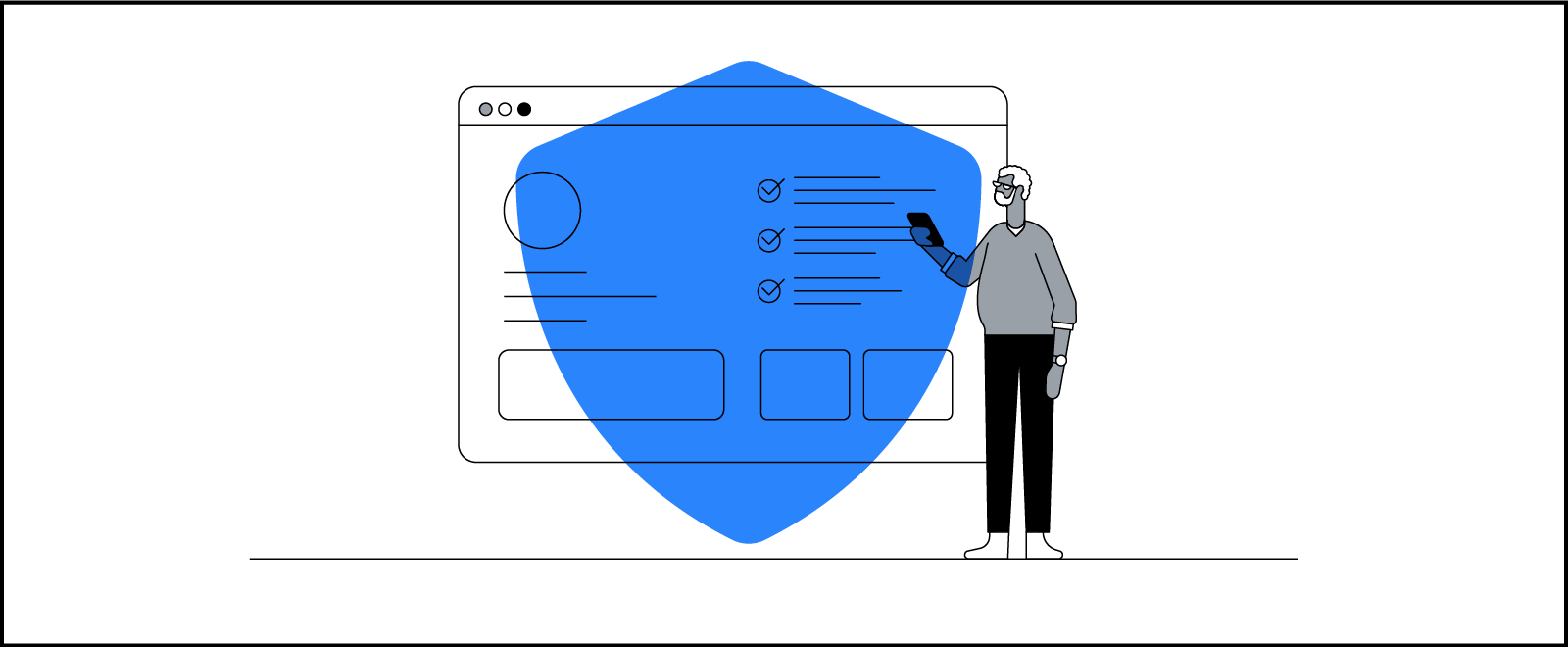 In nearly every digital marketing discussion this year, the topic of privacy took center stage. Marketers we talked to were extremely concerned about how they could preserve marketing performance while protecting user privacy. But simply preserving performance isn't enough. Marketers are actively seeking opportunities to enhance marketing efforts further — all while keeping the same high standard for privacy.
Earlier this year, we released our recommendations for what marketers should include in their 2021 measurement plan. We heard from many of you that it was a helpful resource to have while planning your annual measurement priorities.
Marketers we talked to were extremely concerned about preserving marketing performance while protecting user privacy.
So we thought we'd help you get a jump on preparing for 2022. Some of the tips are so important that they bear repeating. We've also added new suggestions, like adopting marketing solutions that respect user consent choices. We hope that the recommendations below will help you advance your marketing strategy and give you confidence that privacy and accurate measurement don't need to be at odds.
Link all your first-party data sources
Our research has shown that companies that link their first-party data sources can generate 1.5X the incremental revenue from single ad placement,1 communication, or outreach. They've also been able to double the improvement in cost efficiency over businesses with limited data integration.2
You can't be a customer-centric organization unless you invest in a first-party data strategy.
One of these successful businesses is Deckers Brands. A global leader in footwear, apparel, and accessories, Deckers Brands enjoyed immense growth for a decade. When growth began to slow down, the company realized it was because of a lack of connection with its customers.
"You can't be a customer-centric organization unless you invest in a first-party data strategy," says Michelle Hernandez, director of omni marketing at the company.
Deckers Brands turned to its first-party data across all sources to learn how it could meaningfully engage with its customers throughout their entire journey. For example, when many countries around the world instituted stay-at-home orders in 2020, Deckers Brands noticed consumers buying shoes for below their work-from-home desks. Once it spotted such a trend, the entire company could be alerted, influencing everything from media investments to supply chain management.
Invest in a strong tagging foundation
You can't generate a high amount of actionable first-party data without first building a sustainable foundation. Digital marketing is constantly evolving with new technologies, global and regional regulations, and changing customer behavior, so it's important to future-proof your measurement tools. For example, investing in your tagging infrastructure is a simple way to ensure that you can still accurately measure campaign performance in the future.
Make sure that your business is prepped with the tools and permissions to collect first-party data whenever direct interactions with your consumers occur. For example, Google tag (gtag.js) or Google Tag Manager provide a robust and privacy-safe data collection and management solution for first-party data. Tags help you measure everything from when a customer purchases on your website to how long a customer has spent on your site, giving you a clear picture of the journey. They also easily integrate with and support all of Google's measurement and analytics products, which means greater efficiency on the road to campaign success.
You can't generate a high amount of actionable first-party data without first building a sustainable foundation.
Respect user consent
Establishing and maintaining trust with your users is crucial and requires proactive investment as privacy regulations continue to evolve. As you work to future-proof your methods, you will need to rely on first-party data collected directly by your customer interactions.
In a world with fewer cookies and other identifiers, marketers must adapt to new ways of measuring campaign performance.
Adopt a consent management platform to help you collect and manage user consent choices. Respecting user choices builds trust, which is good for business. As Abhishek Jadon, senior director of global consumer data and personalization for PepsiCo, says, "It's imperative to build trust and transparency to nurture our customer relationships and ensure that our loyalty members understand the clear value they're receiving in return for consenting to share their data with us."
Be sure that your consent-management platform is integrated with your analytics tools so all parts of your site work together to respect user consent choices. For example, if a user does not consent to cookies, your website can update its tag behavior to not use cookies during that user's visit.
Adopt solutions that deliver more accurate measurement
In a world with fewer cookies and other identifiers, marketers must adapt to new ways of accurately measuring campaign performance while respecting user consent. Essential to accomplishing this task is relying on privacy-safe solutions that augment measurement gaps with additional data sources that can enable comprehensive modeling.
Enhanced conversions help advertisers unlock a more accurate picture of their media performance. With this solution, advertisers can share first-party, user-provided data via their existing tags, which helps identify conversions otherwise unobserved by tagging alone. This provides more observable data to inform conversion modeling, yielding comprehensive reporting and optimization. Businesses have already started to see strong results through this solution.
Companies can also make adjustments when users opt out of cookies. TUI, a European vacation package provider, recently launched a new website that allowed site visitors to set their consent choices for cookie usage. But if people did not consent, TUI was not able to measure conversions in a detailed manner. The brand turned to Consent Mode, which helped adjust the behavior of Google tags to respect user cookie consent choices and provided conversion modeling, so TUI could understand which marketing campaigns were most effective at driving conversions.
Prepare for the future of digital marketing
As privacy becomes an even stronger foundational standard, marketers need to seek out solutions that will scale for the long term. Thankfully, privacy and accurate measurement no longer need to be at odds. With the right tools and planning, businesses can move ahead to enhance their marketing capabilities while maintaining the same great experience for users.