If you're the sort of shopper who rushes into a store on February 13 to pick up a box of chocolates and a card for Valentine's Day, it may seem a little odd that some retailers put up Valentine's Day displays as soon as the Christmas decorations come down.
But it makes sense for two reasons. The first is consumer behavior. Valentine's Day searches actually start the day after Christmas.
Valentine's Day searches build throughout January, spiking from February 11 to February 13.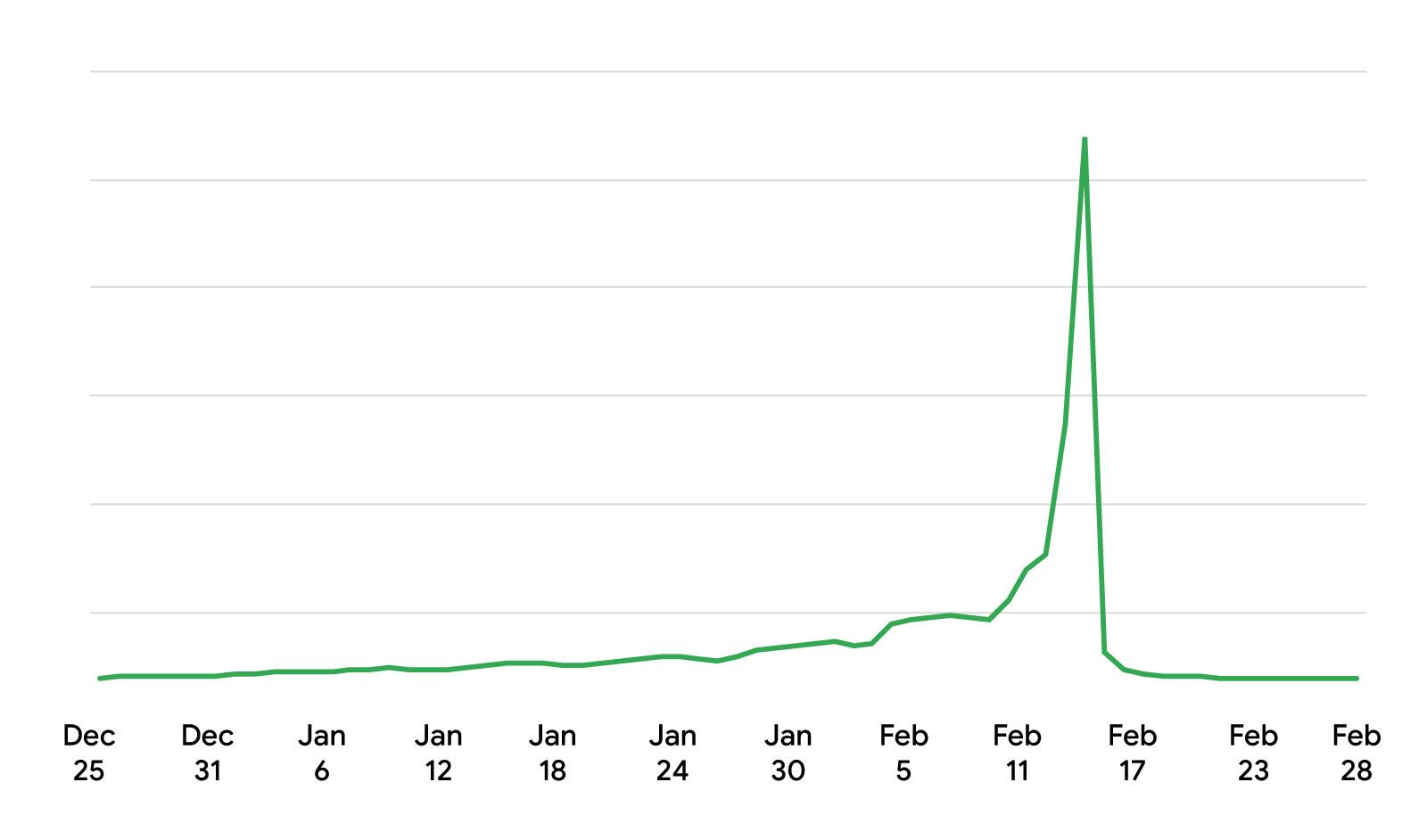 The second is money. According to the National Retail Federation, while the number of people who celebrate the holiday is going down, spending is actually going up. "Between 2009 and 2019, the average amount consumers planned to spend on Valentine's Day gifts increased by $60." NRF projected 2019 spending in the U.S. to hit $20.7 billion.
What other trends does search reveal? We know that Valentine's Day typically involves key categories like flowers, gifts, and restaurants. But when do shoppers start the process and how do they shop? It depends on the gift as much as the giver.
For the guys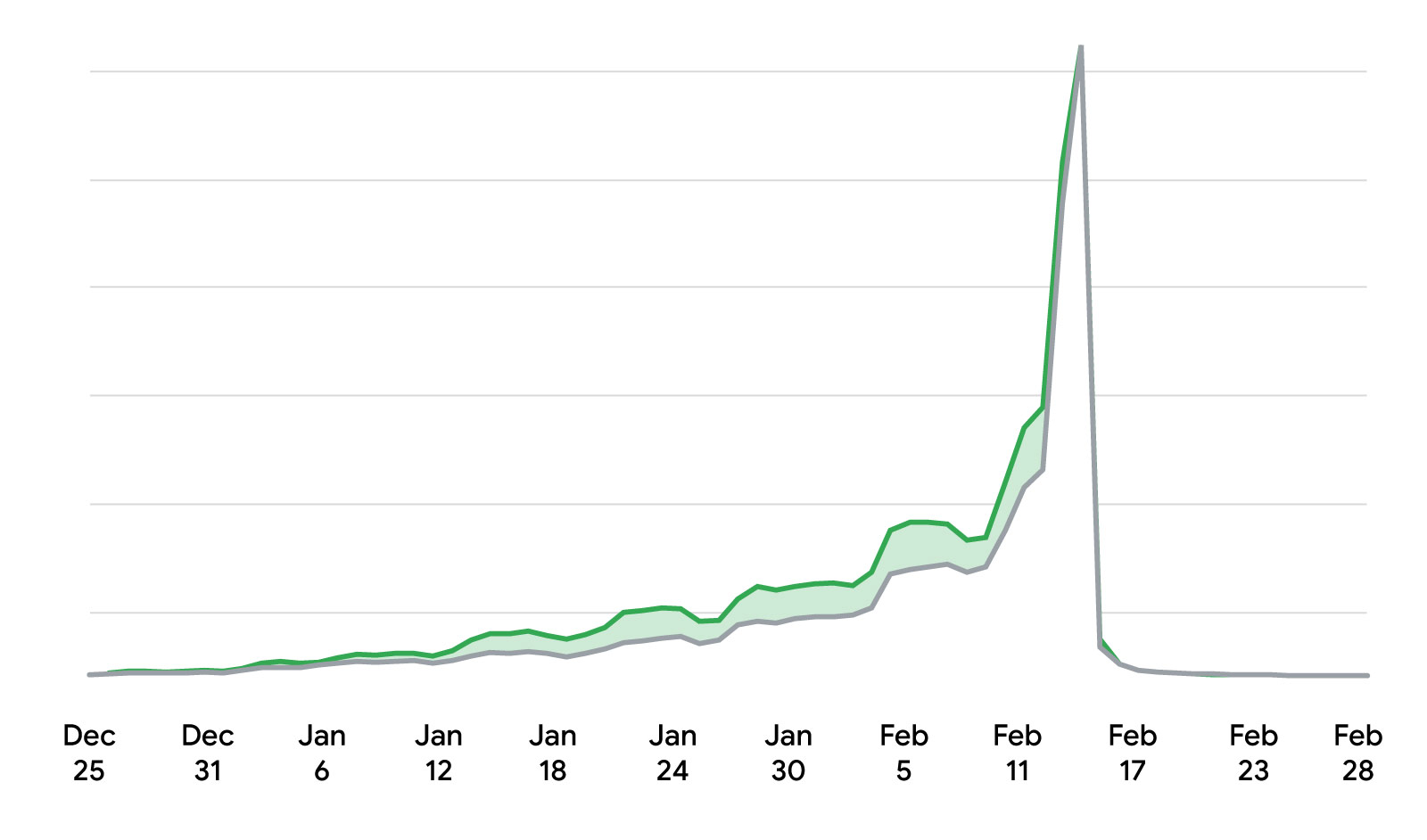 Search terms including some variation of "for men" ("gifts for husband," "gift for him," "gifts for boyfriend") outnumber gifts "for women" 3.5 to 1.
Gifters and GIFers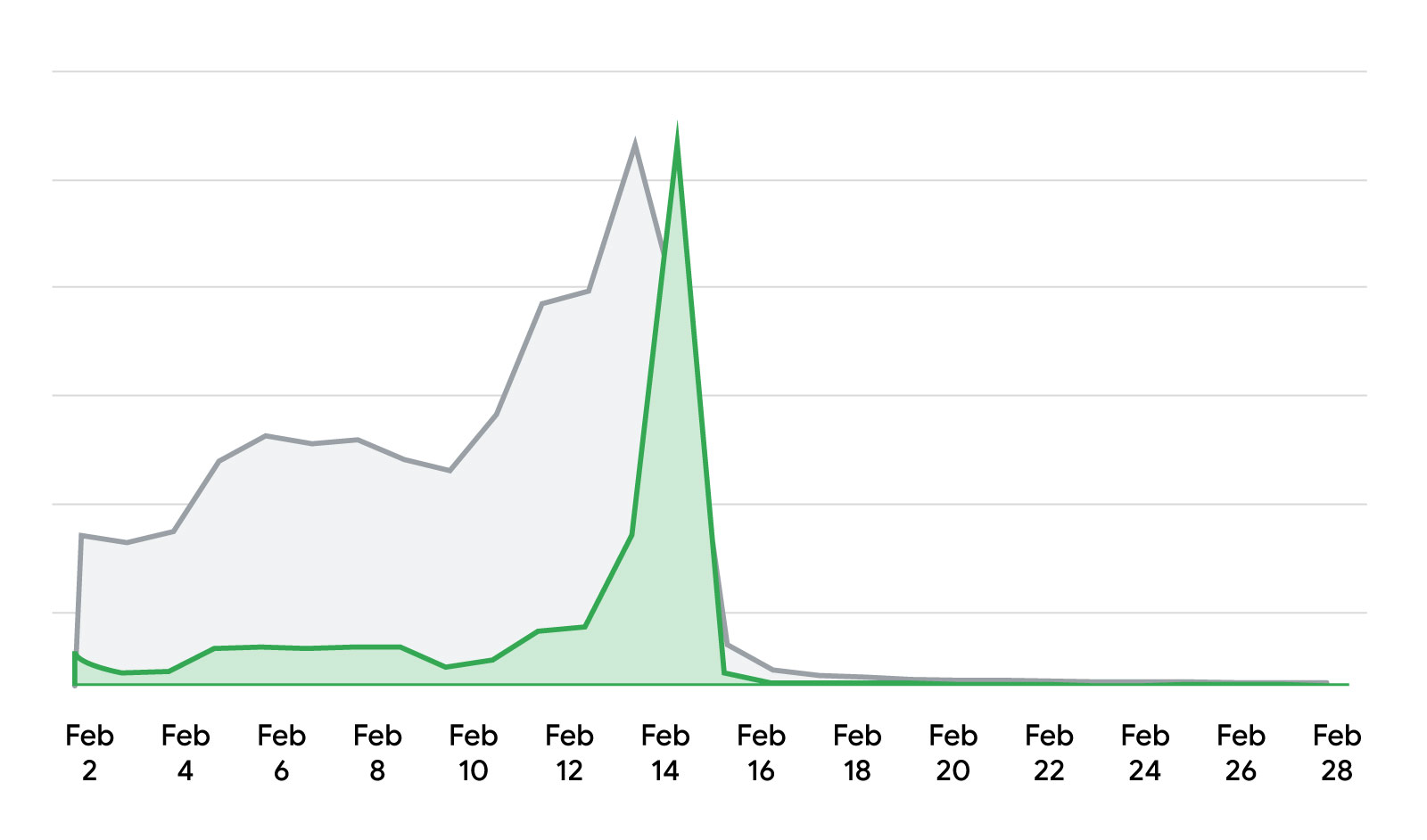 Valentine's Day gifts

Valentine's Day GIFs
On Valentine's Day, there are almost as many searches for "valentine" and "gifs" as "valentine" and "gifts." The search for GIFs, though, occurs over a shorter time span, beginning in earnest the week leading up to the holiday, and particularly on February 13 and February 14. Searches for Valentine's Day quotes actually exceed both GIFs and gifts. Something to keep in mind if you're planning sponsored content.
Kids and pets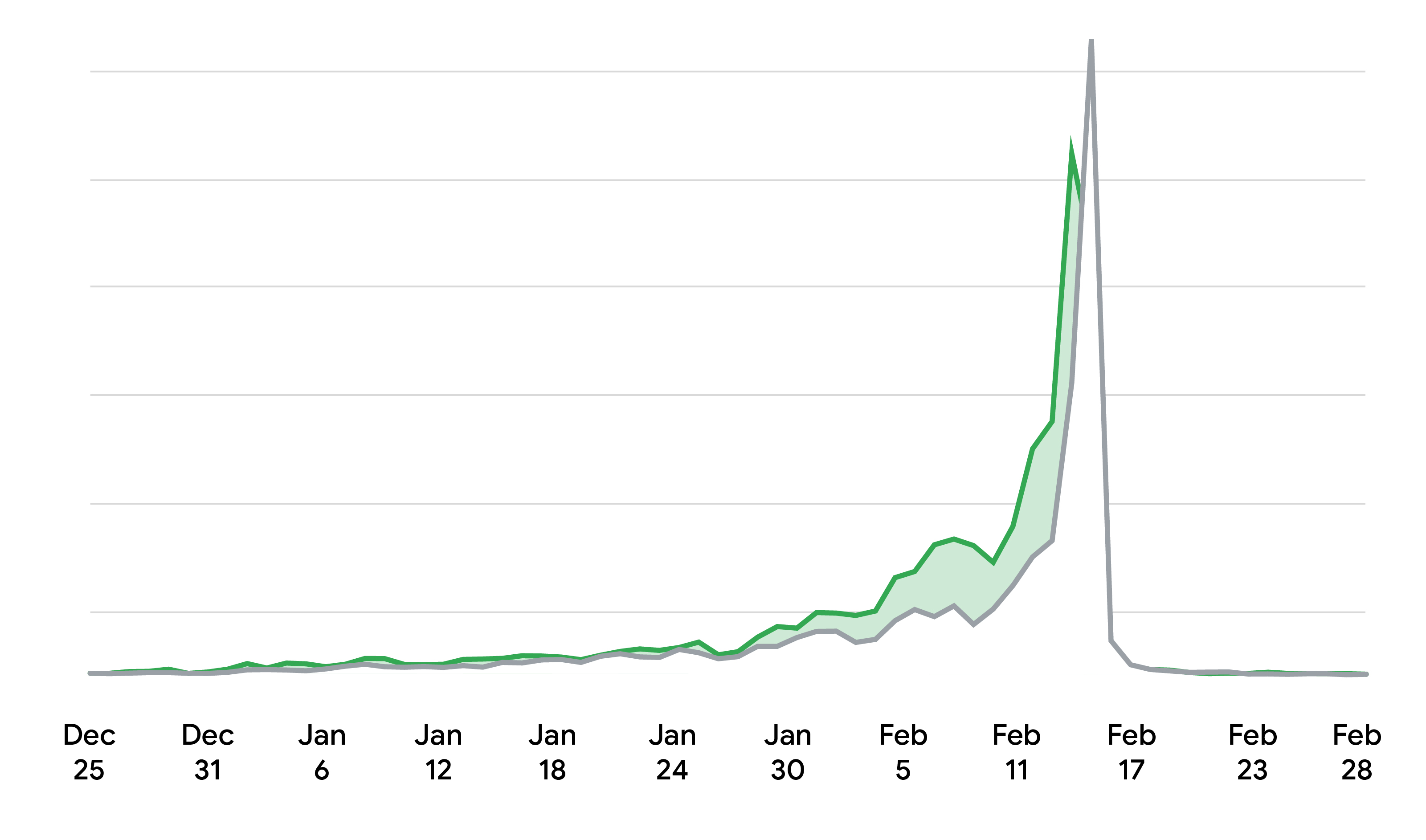 People aren't just searching for gifts for significant others anymore. They're also searching for gifts for children and pets.