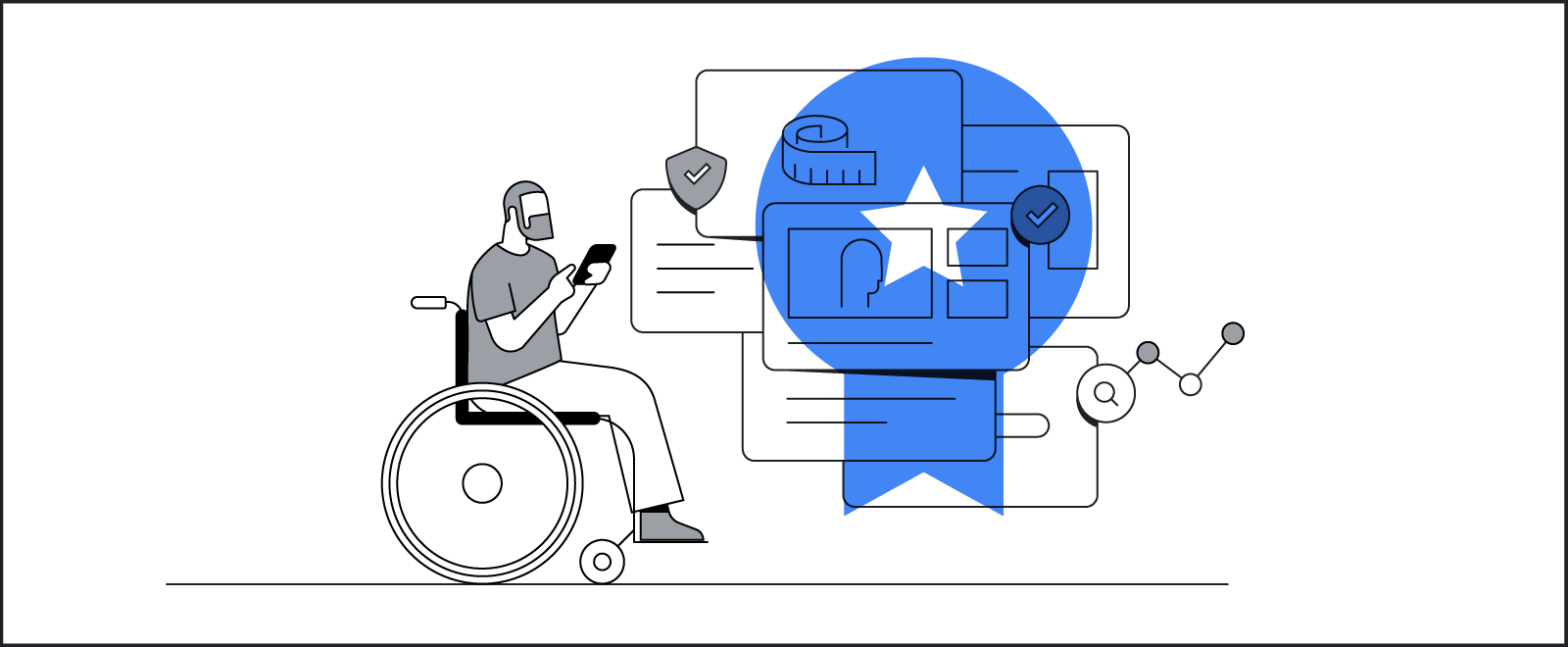 Marketers spent the bulk of 2020 ripping up old playbooks, trying to keep up with drastically shifting consumer habits, and wondering if 2021 would see a return to normal.
Whatever normal was before COVID-19, it's unlikely we're going back. The new normal, for the time being, is one marked by uncertainty and market fluctuations. That means the best thing for marketers to do is to figure out what behaviors are likely to stick, control what they can, and be ready for what's next.
So it's no surprise that our most-read articles on Think with Google this year reflected an interest in lessons from 2020 and a look forward at the best measurement approaches for marketing in a new era.
COVID changed the consumer journey, but what's likely to stick?
As marketers look toward a post-pandemic future, one of the primary questions that remains is, "Which of these changes are more likely to stick around?" To find out, we teamed with Kantar to conduct research in markets around the world, asking consumers about current behaviors and possible future shopping habits.
The best thing for marketers to do is to figure out what behaviors are likely to stick, control what they can, and be ready for what's next.
One thing became immediately clear. The pandemic has reinforced what brands and retailers should continue to focus on: enabling people to shop when they want, how they want, and where they want, all the while providing a pleasant and frictionless experience. Or, put another way, brands need to structure teams and budgets with an omnichannel mindset and focus on possible pain points.
Read the full piece.
4 COVID-era trends that will have a lasting impact on the products and experiences people want
One of the biggest catalysts for changes in people's approach to shopping, work, and life in general was their at-home experience during months of shutdowns, quarantines, and remote work.
Marvin Chow, VP of marketing at Google, and Kate Stanford, VP of ads marketing, posited that moving forward people will be more locally minded and collectively conscious, and will likely make more values-driven spending decisions. Last but not least, we can expect the products, services, and creative that consumers experience to change, because the people developing them have changed. Why? Because we stopped "going to work" and began "bringing work into our lives."
Read the full piece.
Google's CMO shares 5 enduring lessons the pandemic has taught her
Google CMO Lorraine Twohill was one of the leaders grappling with the difference between going to work and bringing work into her life and the lives of her team members. From developing products to conducting team meetings, two of the guiding forces that led her through the pandemic were empathy and, quite simply, being human. "In many ways," she wrote, "COVID-19 brought out the best in all of us — more humanity, more empathy, taking care of each other, focusing on how best we could help, and making quick decisions."
Read the full piece.
Are ads inclusive yet? Unfortunately not
Even in the midst of a pandemic, there were other concerns that needed addressing, including the thorny issue of diversity in advertising. The good news is that thanks to the work of activists inside and outside the industry, advertising has made strides in terms of representation — in consumer-facing ads at any rate. The not-so-good news is that there is still a lot of room for improvement. The Geena Davis Institute on Gender in Media analyzed depictions in the most-watched ads on YouTube between 2015 and 2019. While nearly 40% of characters depicted were characters of color, just 6% of characters most seen by U.S. audiences were Latinx — despite Latinx people making up over 18% of the U.S. population. And across the globe, misogyny in advertising compounds the exclusionary effects of racism.
Read the full piece.
Inside Google Marketing: How we (finally) proved the value of influencer marketing
At Google, we fundamentally believe in the value of influencers. But for influencers to be a credible part of our marketing mix, we had to prove their return beyond vanity metrics, as Marvin Chow, our VP of marketing, has pointed out. "No doubt influencer marketing does something," he said. "But to comfortably put spend and resources behind it, we needed to better understand the return on investment, especially in the context of other channels."
We actually managed to pull it off. See how we did it and what we learned along the way.
Read the full piece.
5 pillars of a holistic marketing measurement plan
Between consumer sentiment and government regulation, changes are afoot for digital privacy. Improving consumer privacy will require adopting new approaches to marketing measurement, which can be a challenge to keep up with as your attention shifts toward meeting your KPIs. Karen Stocks, managing director of global measurement solutions at Google, wrote that marketers need to focus on five things: first-party data, cross-platform tools, data transparency, modeling powered by machine learning, and cloud-based solutions.
Read the full piece.
5 keys to creating value with first-party data
For the past few years, Google has partnered with Boston Consulting Group (BCG) to study how brands succeed with first-party data strategies. In our latest research with BCG, we looked at how large advertisers are using first-party data to gain a competitive edge. Based on interviews with more than 20 brands and seven agencies throughout the U.S. and Canada, we identified specific ways marketers can get more from their first-party data strategy.
Read the full piece.
Want to improve your measurement? Get a grip on incrementality
Measuring the impact of your marketing efforts is always necessary but rarely easy. That's why Avinash Kaushik, head of strategic analytics for Google Marketing, offered a primer on incrementality, which asks the question "How many of my conversions would have happened anyway, without any advertising spend?" Incrementality is incredibly hard to measure. To help you get a better handle on it, Kaushik shared the three types of marketing incrementality and how each type can be used.
Read the full piece
How to optimize website landing pages for lead generation
Speaking of conversions, that's what a properly optimized landing page should do: convert prospects into leads. Think of it this way: Your website is like a storefront. A good landing page is a storefront window that welcomes customers by eliminating confusion and improving discoverability. So what's the best approach to designing that digital storefront? Margot Mazur, principal marketing manager at HubSpot, offered four tips: Write clear and concise copy that communicates your value; engage customers with video; limit navigation and add a clear call to action; and create a thoughtful acquisition strategy.
Read the full piece.
Is your measurement plan ready for 2022?
Heading into next year, marketers are concerned about how they can preserve marketing performance while protecting user privacy. But simply preserving performance isn't enough. Marketers are actively seeking opportunities to enhance marketing efforts further — all while keeping the same high standard for privacy. So we thought we'd help readers get a jump on preparing for 2022. Two absolute musts moving forward: invest in a strong tagging foundation and respect user consent. Investing in your tagging infrastructure is a simple way to ensure that you can still accurately measure campaign performance in the future. And respecting user choices builds trust, which is good for business. Adopt a consent management platform to help you collect and manage user consent choices.
Read the full piece.