Black Americans have had an undeniable influence on history, from the most searched speech, Dr. Martin Luther King Jr.'s "I Have a Dream," to the most searched talk-show host, Oprah Winfrey, to the most searched gymnast, Simone Biles. This Black History Month, Google is honoring the icons and moments that have been searched more than any others in the United States with "The Most Searched: A Celebration of Black History Makers."
To curate the list, Google's Brand Studio team collaborated with the Google News Lab to analyze 15 years of U.S.-based Google Trends data, starting on January 1, 2004, when Search data first became available. They identified the dozens of Black Americans and historic movements that top the most searched list.
During this year's Grammy Awards broadcast, Google debuted a 90-second video that celebrates these history makers as well as a website that outlines the methodology.
As part of the campaign, the Brand Studio team worked with Google.org to secure a $3 million grant and increase volunteering support to help grow the NAACP's Afro-Academic, Cultural, Technological, and Scientific Olympics (ACT-SO) over the next three years.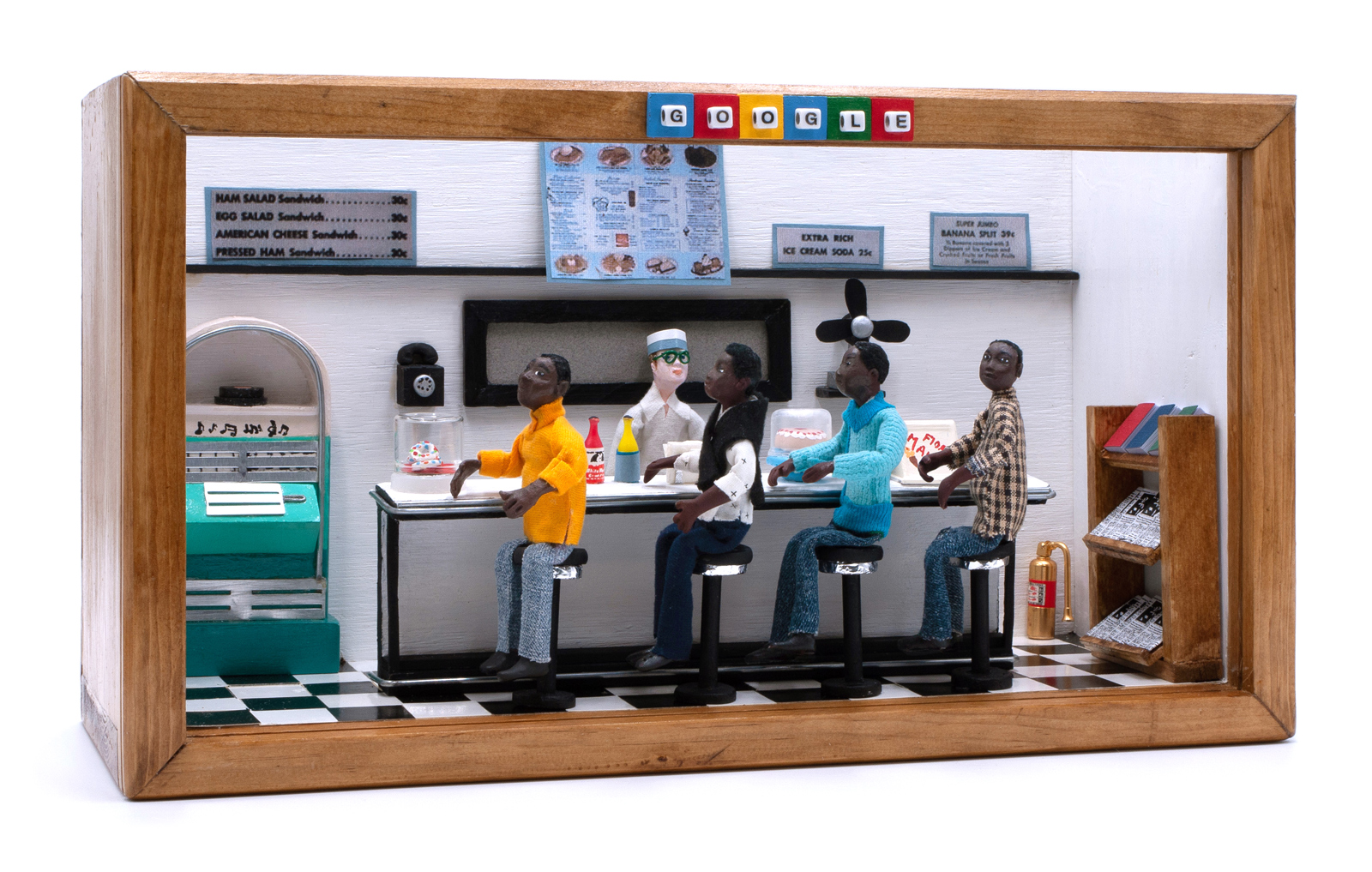 They also collaborated with the Doodle team to create an illustration honoring the most searched sit-in: the Greensboro Sit-In, a protest for civil rights that took place in 1960.
To learn more about how "The Most Searched" campaign came to life, I sat down with brand marketing manager Shea Jackson McCann, creative lead Brandon Viney, and senior content strategist Ashley Nelson.

Ari Marini: How did you come up with the idea for this campaign?
Ashley Nelson: Last year, we identified an insight proving Martin Luther King's "Dream" speech was the most searched speech in history in the U.S. That idea, "the most searched in history," felt powerful to all of us. We'd never used data like that before. We've done top searched of the year, but we've never done the most searched in Google Trends history. Our analysis found many other history makers.
How did you decide who to include in the video? Are there people you wanted to include based on the data, but couldn't?
Nelson: We wanted to select people who demonstrate the range of cultural impact over time across many industries. The list is not meant to be exhaustive, because we knew we could never find or fit everyone who might be most searched in a category. And, yes, we were unable to include some people for data reasons, such as the data not passing our methodology.
What was the most challenging part about creating the video?
Nelson: Validating the data was fascinating and also complex, because there was no precedent for this type of methodology. We really wanted to be able to speak to the superlative. We wanted to be able to say that, outstandingly, this person is the most searched. We had to validate that in about three different ways for everybody using our internal tools. The data and the methodology were really intense.
This work is not an editorialized thing; it's the truth. A reflection of the world you live in based on data is such a powerful thing.
What surprised you most throughout the process of working on this project?
Brandon Viney: This work is not an editorialized thing; it's the truth. A reflection of the world you live in based on data is such a powerful thing. This project makes me look at work differently. Also, I learned what other people had to go through to get this done. And it was interesting to collaborate with other teams, like Doodle and Google.org. The biggest takeaway is that when everybody gets together you can make some good stuff!
Shea Jackson McCann: It was surprising that Google can feel like a small company when you're tapped in with the right people who are motivated to push the project forward. It was daunting in the beginning to chart out the path and determine who to tap for what. But as we moved through the process, the path began to clear and became more manageable. Every person at Google is extremely talented and brings their own expertise to the table, so this collective knowledge helped to streamline things.
It's rare that these achievements all sit together in one place.
What message do you hope the video sends?
Jackson McCann: I hope people pause and take a moment to celebrate and maybe get goose bumps. As a Black person, I think it's a moment where you can't help but feel proud to see all of these people across so many different industries at the pinnacle of excellence. It's rare that these achievements all sit together in one place. There are obviously aspects of Black history that are much more difficult to reflect back on, so just having the ability to spread some joy is really special.
Viney: It's a celebration of American culture. This isn't Google's opinion; this is a reflection of society. These things are data points that people have provided. All we're doing is translating it. It gives you the feels when you see that this is what people are searching for. It makes you feel very proud, especially as a Black man working for a company like this where data is so important.