The holiday season is an important time of year for marketers, but it's also one of the most competitive. Last year, Canadian shoppers spent $50 billion in December alone.1 With so many brands and businesses competing for a slice of those sales, it can be hard to make your brand stand out.
But there's good news for marketers. Research shows the period to influence shoppers extends early and late in the holiday season. While it can be tempting to think of shopping as consolidated around big days like Black Friday, Cyber Monday and Boxing Day, Canadians aren't just purchasing in the moment — they're on a holiday shopping journey. They're searching online for products in advance, researching before they buy, and continuing to shop into the new year.
If you're hoping to reach these always-on consumers, you may want to redefine your holiday timelines and extend your marketing efforts beyond the big days. Here are some trends we noticed last year.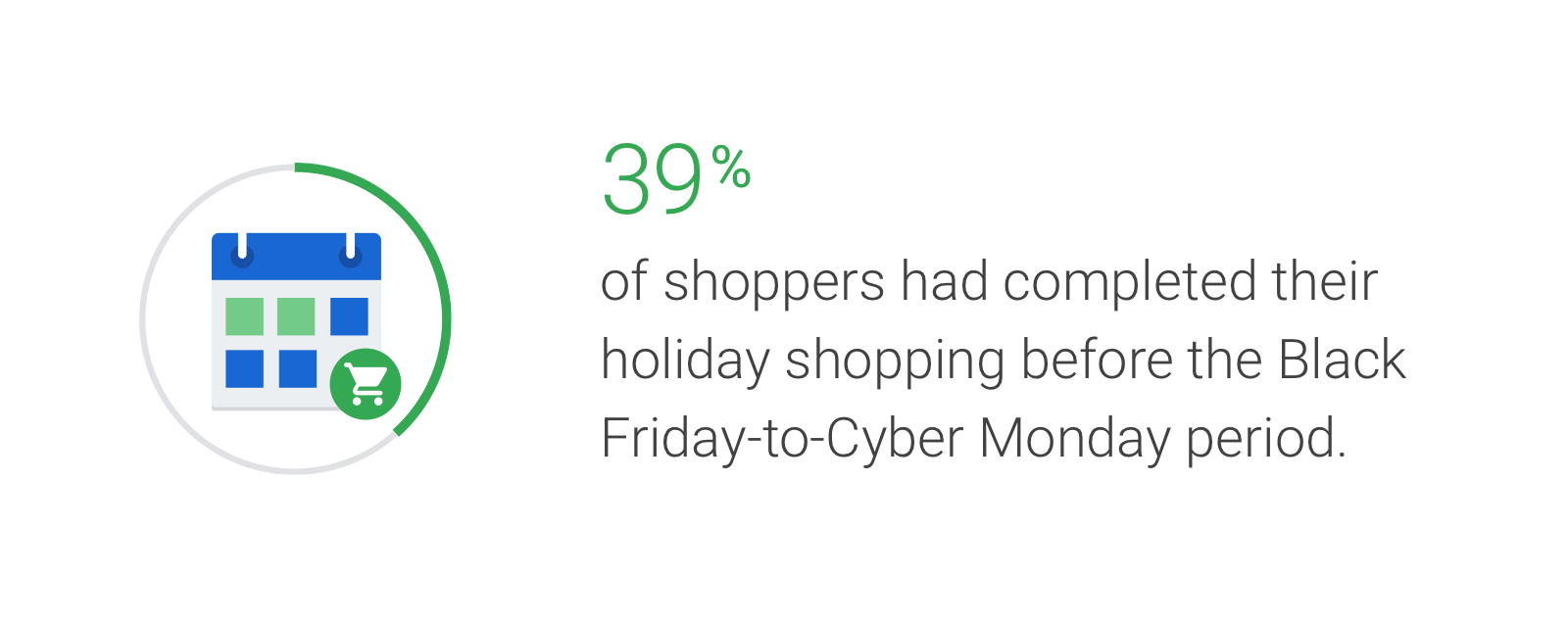 Influence earlier — and later
The holiday shopping season doesn't need to kick off during Black Friday, Cyber Monday (BFCM) weekend. While BFCM is one of the biggest shopping moments of the year, it falls a week later this year and past research shows many shoppers are making their holiday purchases before then.
Last year, Google and Ipsos partnered on a Holiday Shopping Study and found that more than one-third of Canadians had completed their holiday shopping by BFCM weekend.2 Only about 14% of shoppers in Canada consolidated their shopping to the actual BFCM weekend.3
The shopping period after Boxing Day is important too, with post-holiday mobile search on the rise. Last year, there was a 44% increase in mobile usage by holiday shoppers during Boxing Week.4 This may be a result of more people being on vacation or having more downtime, or could be linked to self-gifting behaviour during Boxing Week.
Reach them in the research phase
Shopping journeys often start online and well before the point of purchase. In Canada, 60% of holiday shopping occasions began online,5 and over half of holiday shoppers said they research before they buy.6 In fact, 79% of people think about gifts for two weeks or more before they start shopping, and 11% are already thinking about their gifts by summer.7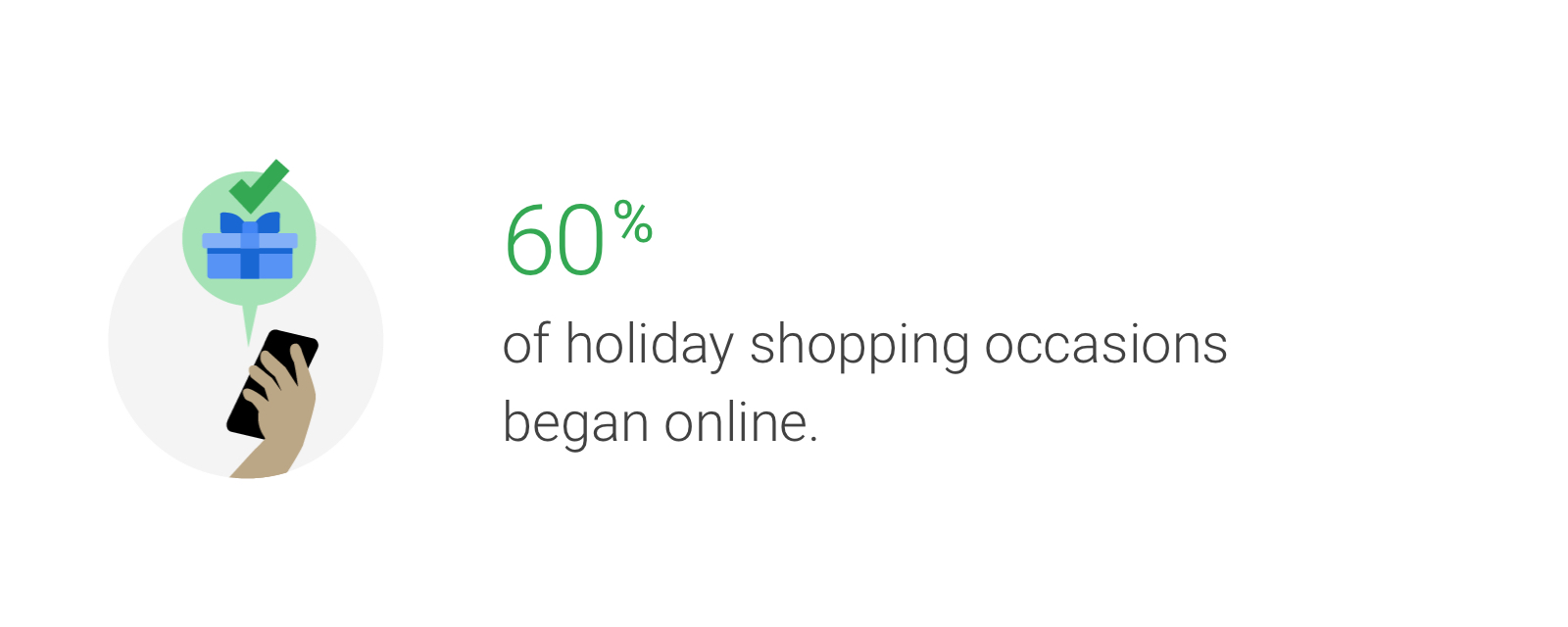 Shopper's aren't just researching products online — they're hunting for deals. In the U.S., mobile searches for "Black Friday deals" have grown by over 200% in the past two years, and mobile searches for "best deals" have grown by over 90%.8
Marketers hoping to connect with curious shoppers and appeal to consumer interest can leverage keyword trends throughout the season — not just key days. In the U.S., mobile searches for "gift box" have increased by over 80% in the past two years9 and mobile searches for "best electric" have grown by over 100%.10
Ramp up omnichannel efforts before the big days
There are plenty of opportunities to reach shoppers online but in-store presence is also important, especially right before Christmas. Most Canadians are omnichannel shoppers, and all that online research continues to drive in-store visits. Last year, 65% of holiday shoppers searched online before heading to the store.11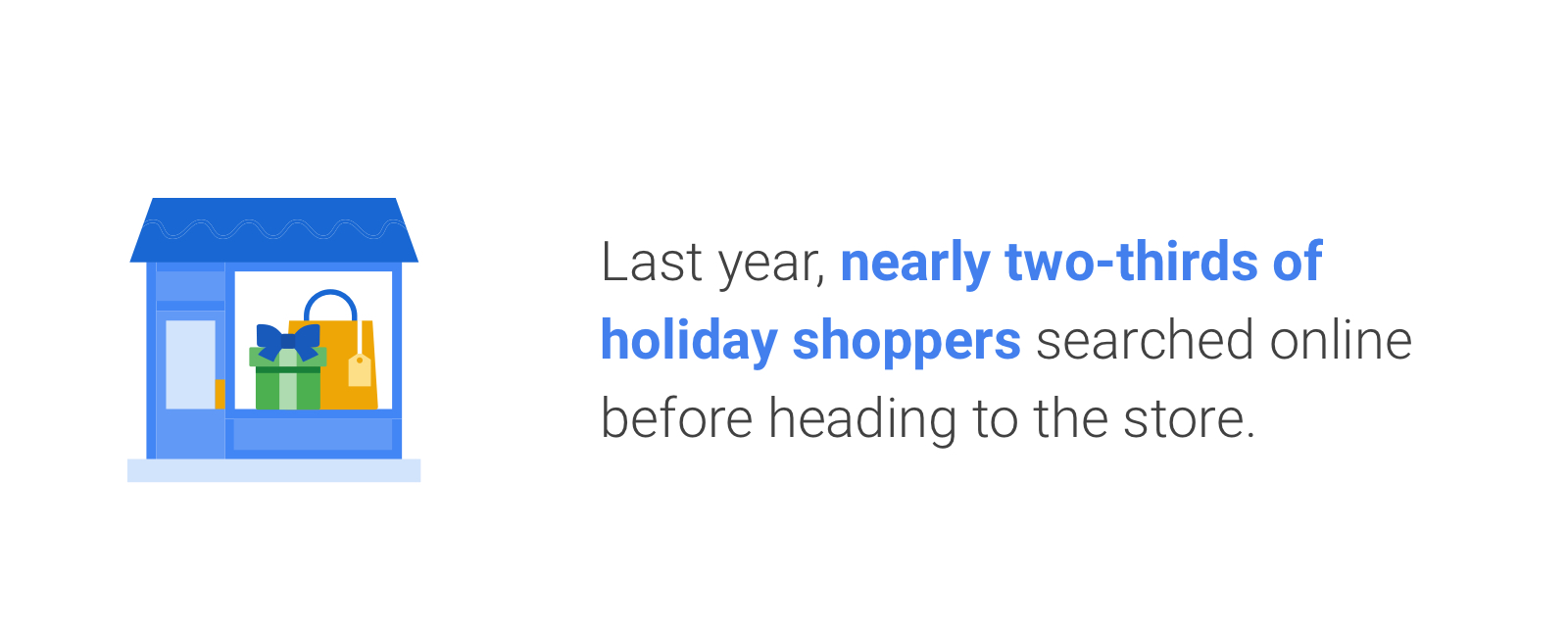 It's clear people are evolving how, when, and where they make their holiday purchases. Marketers hoping to seize the holiday moment can meet them on their shopping journey by starting earlier, considering an omnichannel approach, and extending their influence throughout the season.