Announcement: Tool Deprecation
The YouTube Mockup Tool was sunset on March 16, 2022.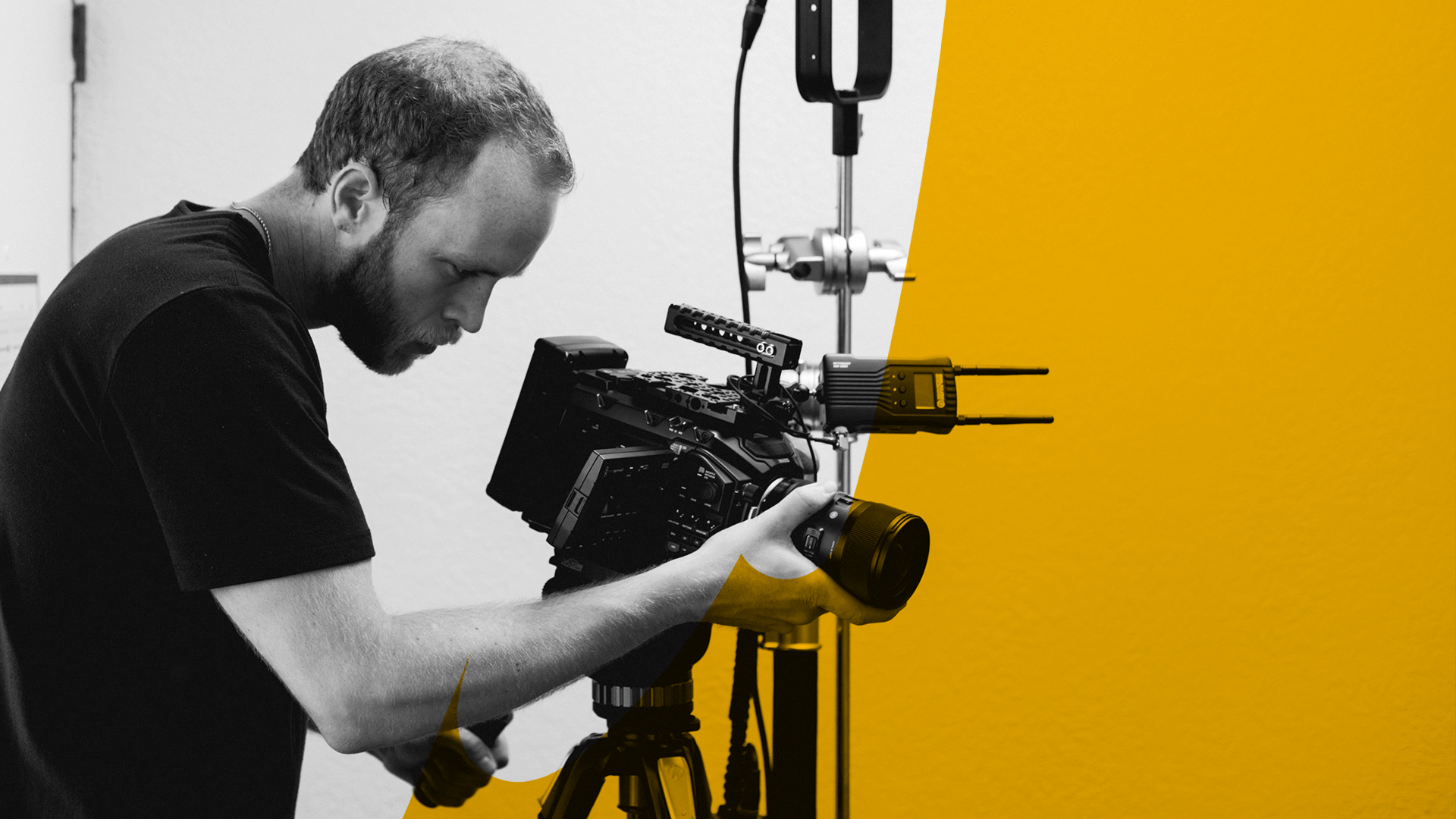 Rock up with a mockup
Show your client you're a YouTube pro by putting your latest edit in the palm of their hand. From framing to font size, show them exactly how it will appear on YouTube. You can download a version for your presentation, and even share a link with team members before seeking final approval.
See it in action:
Upload
Drag and drop your video as a .mov or .mp4 file, or select a file. Next, name your mockup. Based on video length, the format will either be automatically selected or you'll be asked to choose from skippable in-stream, non-skippable in-stream, or six-second bumper formats.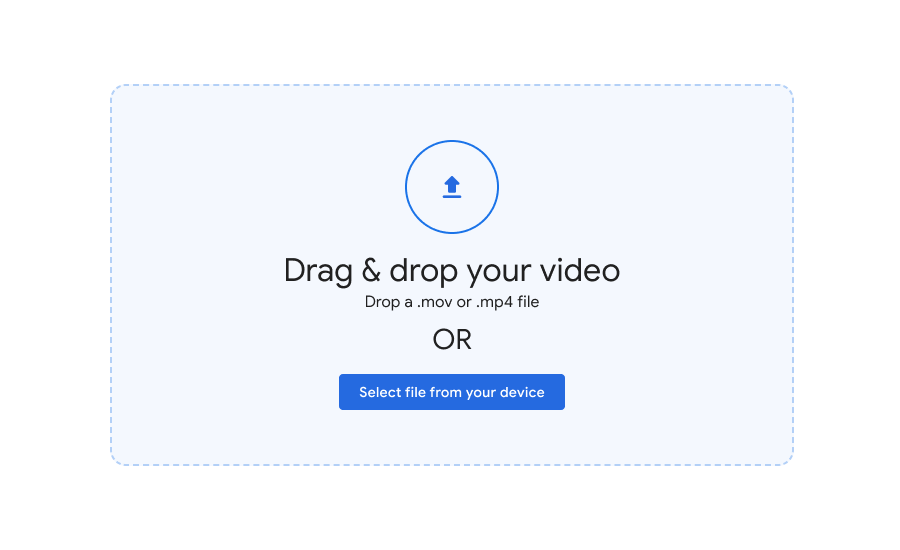 Preview
Once you click 'view mockup', your video will automatically play within a YouTube watch screen. At the top of the screen, you can switch between different devices, either laptop, mobile landscape, or mobile portrait.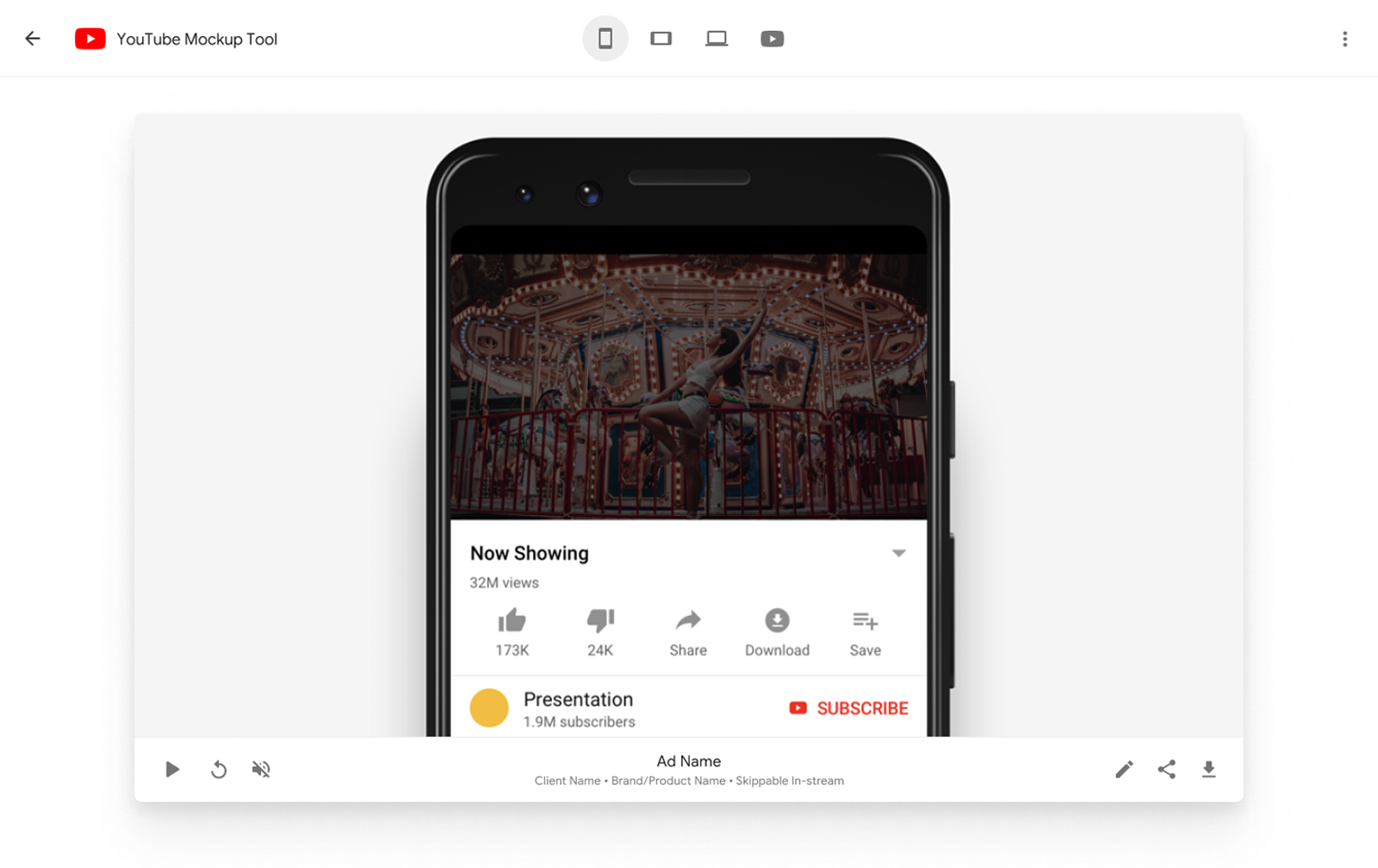 Download and Share
Once your format is selected, you can share your mockup directly to mobile and desktop via URL, or download a version of the video to add to a presentation. Within minutes, your mockup will be delivered.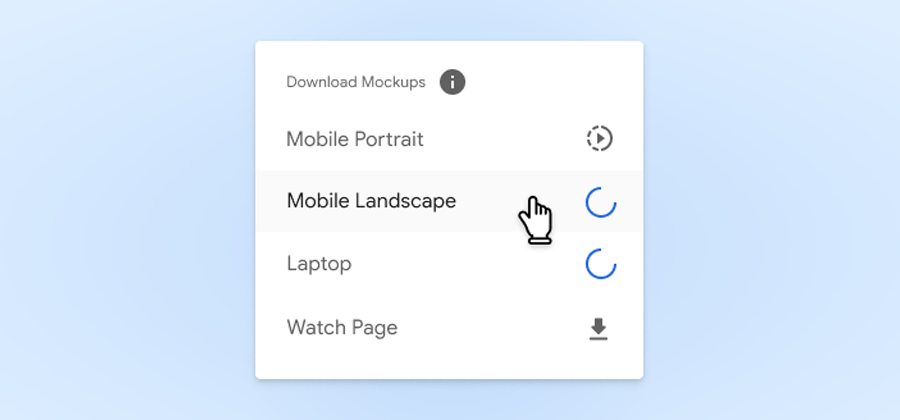 Launch the YouTube Mockup Tool and see how your ads will look as they appear on YouTube.
Find out more about all of Google's creative tools, to help make your creative more powerful than ever – presented by Think with Google.