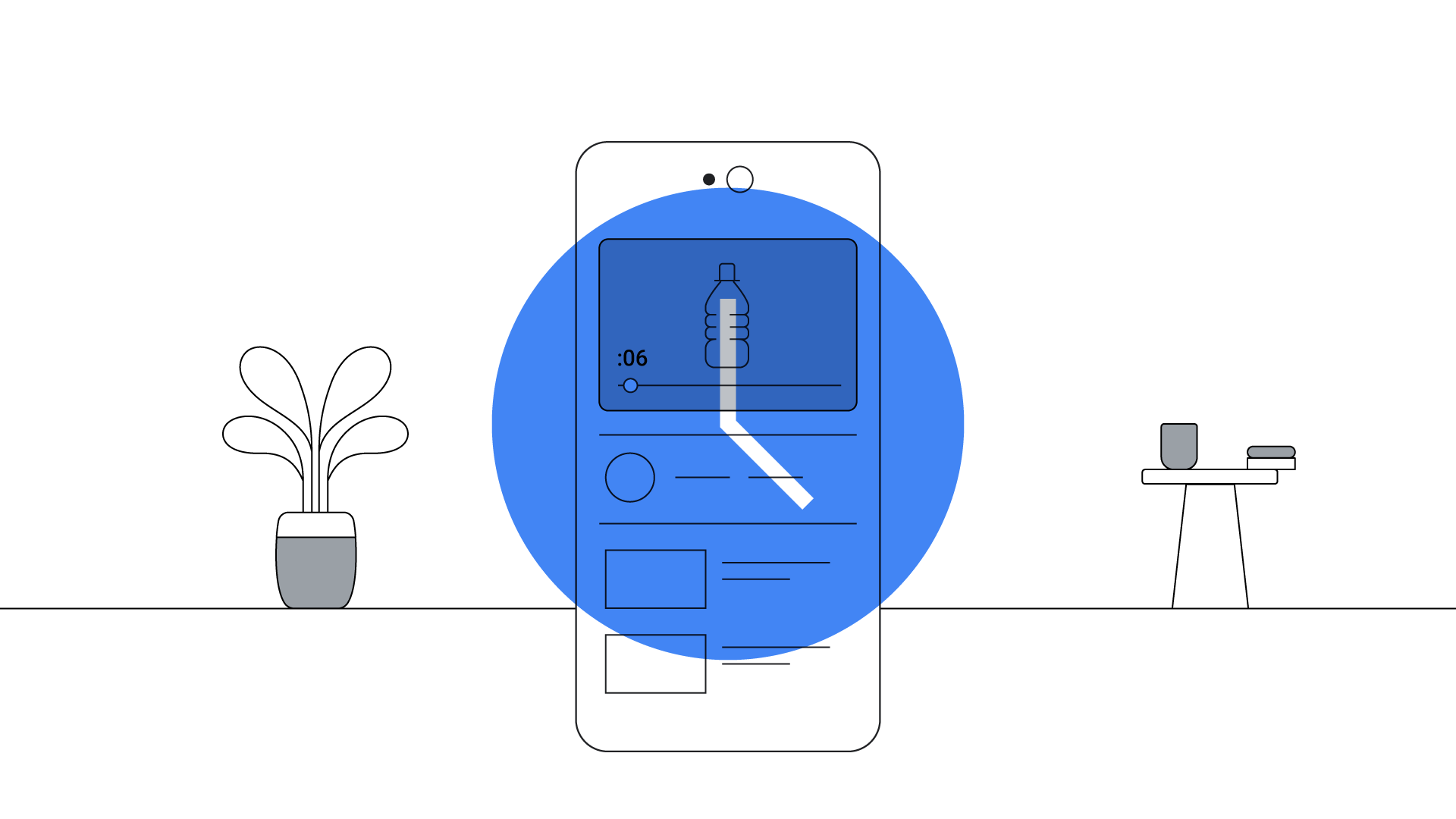 A little creativity goes a long way.
Six-second bumper ads appear before or during YouTube videos and cannot be skipped. This fast-paced format is especially effective on mobile when people often watch videos on the go. Bumpers can work by themselves, in succession, or as part of a broader campaign. They can be refreshed to reduce wear-out, offer unique content, and drive memorability.
Creativity concentrated
Bumpers are bursts of creativity, designed to deliver a short, succinct message. When you only have six seconds, the only thing that matters is making an impact. Everything else is invisible, so strip away the unessential to deliver a powerful hit.
Build bespoke
Bumpers work best when they are specifically built for the six-second format. Instead of cut-downs or even cut-outs from longer ads, consider how they can bring something to the story that might normally be left out.
Some things to consider:
Focus on one thing. Do one thing, and do it well. One joke. One feature. One price.
Go again, and again. A series of bumpers can build out a story to even greater effect.
Let imagination fill gaps. No need to say everything, rely on the power of suggestion.
Create with sound. Sound is a massive driver for storytelling, and for YouTube viewers.
Reach users. Connect to specific audiences using advanced audience insights.
Let details shine. Bumpers are great for highlighting product features and campaign details.
Head to the Creative Guidelines center for further information to help you craft your work across other YouTube and Google formats – presented by Think with Google.