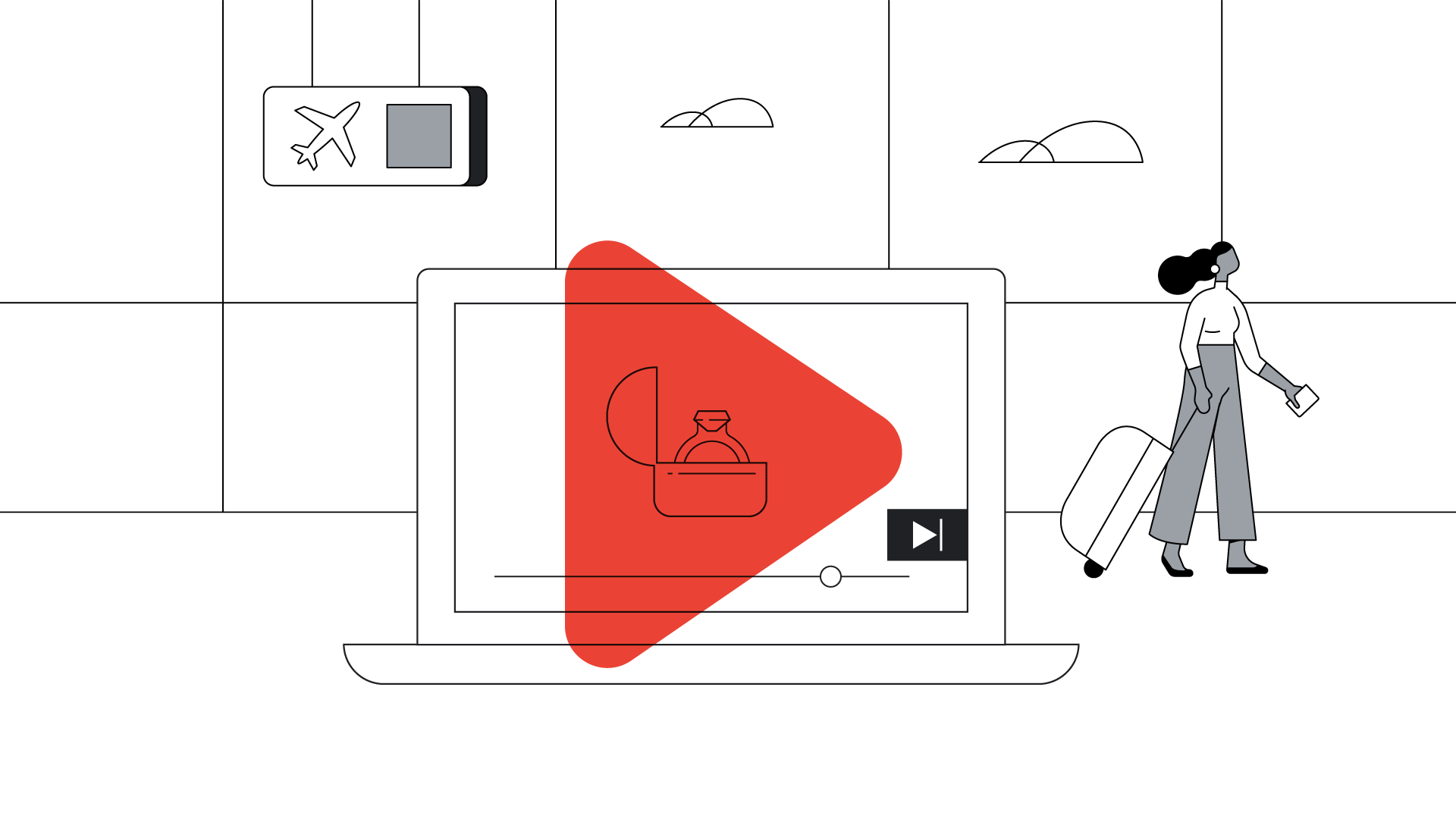 Stories told well, with time to be told.
Skippable in-stream ads (formerly called TrueView) appear before, during or after YouTube videos. Viewers are shown the first five seconds, then have the option to 'skip', so the sooner you draw them in and keep them engaged, the better. If a viewer skips before 30 seconds or until duration if it's shorter than 30 seconds, there is no charge – which makes skippable in-stream ads a terrific playground for creative experimentation.
Be unskippable in a skippable universe
Traditional 'problem-solution-pay-off' story arcs of the past no longer work for viewers who are now in control. As a result, emerging story arcs have evolved that engage viewers immediately and retain interest the whole way through.
Think of skippable in-stream in three parts
Beginning. Pique interest in the first five seconds, before the skip button appears.
Middle. Retain interest throughout with moments of engagement or 'pulses'.
End. Finish the story with a great ending, with clear directions on what to do next.
Some things to consider:
1, 2, 3, Jump! Jump viewers into the story, before the skip button appears.
Get pulses racing. Include moments of engagement throughout to keep viewers interested.
Emotion runs deep. YouTube is an intimate viewing experience, use this to your advantage.
Does it have to look like an ad? If not, great. Be the content people want to see.
Know your audience. Watch what they watch, to generate ideas.
Borrow from creators. Be human, talk directly to your audience, mimic their tactics.
Experiment with everything. Play with openings, length, genres, versions, and more.
Frame for mobile. Keep smartphones and tablets in mind when you're shooting.
See what three top creatives said stops them from hitting the skip button.
Head to the Creative Guidelines center for further information to help you craft your work across other YouTube and Google formats – presented by Think with Google.