The finance sector in Southeast Asia is transforming rapidly as traditional banks and fintech startups compete for the attention and spending power of young consumers. Here, we explore how traditional banks in Vietnam are transforming their brand identity, marketing strategies, and product offerings to connect with a younger group of consumers who are seeking a more convenient way to access digital financial services.
Southeast Asian consumers are some of the most underbanked in the world. On average, only 50% of people have access to financial services such as credit cards, long-term savings products, or even a bank account.1 This is due in part to preference for cash payments, but also a result of consumer trust in traditional financial institutions.
In 2018, nearly 70% of people in Vietnam were unbanked — a segment of consumers who don't have access to any financial service, including the most basic service, a bank account.
Across banked, underbanked, and unbanked segments, the underbanked segment, representing almost 15 million addressable Vietnamese, is the main growth area for digital services because of their limited access to the full suite of financial services.2
Many see this as an opportunity for brands to attract a new audience to their digital banking offerings, as the bulk of underbanked people include millennials from a booming middle class who are just beginning to consider their financial product options.
Yet, with a highly fragmented financial industry, how do finance businesses stand out from digital brands and startups? The winning players will be those who can earn and own customer relationships and build trust.
Three areas finance players should consider to win over customers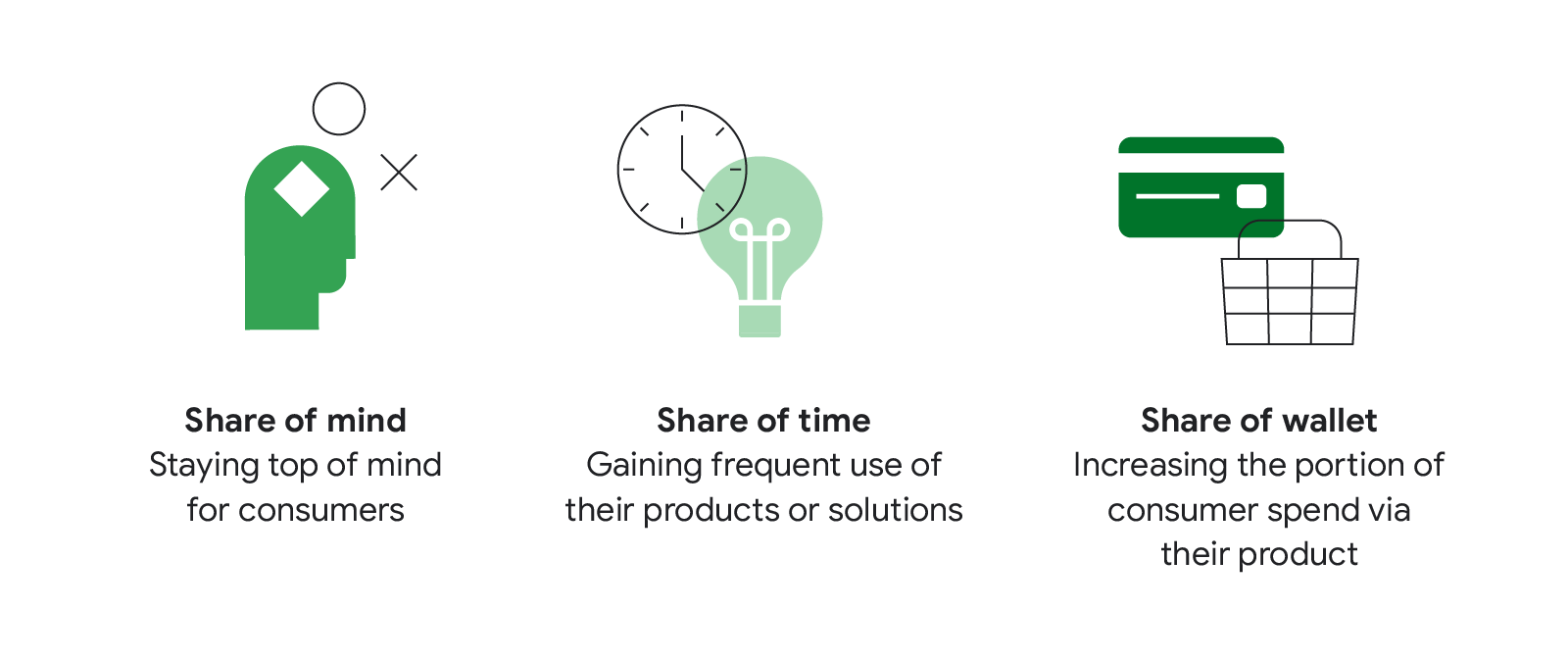 The rapid growth of digital banking in Vietnam
As we enter a new age of digital financial services, we're seeing massive digital banking transformation across Vietnam and SEA, with digital payments in the region expected to exceed $1 trillion by 2025.
Vietnam is projected to be the fastest-growing market in terms of financial services revenue, with the fintech sector gaining $4.6 billion in venture capital over the last five years.3
This growth is spurred by the increase of emerging digital financial services that include pure-play fintech companies such as eWallets like MoMo, consumer tech platforms like food delivery and ride-hailing platforms, and established consumer and financial services businesses such as telcos, banks, and insurance companies.
Finance app downloads have also surged 33% as people moved from making transactions at their local bank to banking using online apps.4 Considering the global rate of finance app downloads increased 14% year on year, Vietnamese consumers are seemingly more hungry for digital banking services.5

This trend of abandoning cash-handling to adopt online payment services was accelerated by COVID-19. In fact, the total number of non-cash payment transactions via Vietnam's State Bank's finance switching system increased by 76% compared with the same period last year. And consumers appear to be spending more, as the total transaction value also increased by 124%.
With 94% of new digital consumers set to continue to use at least one digital service post-COVID-19, these online behaviors are likely to stick and will continue to drive the country's digital transformation in banking.6
How TPBank fueled its growth by reaching millennials on digital
In response to a changing consumer mindset and willingness to accept digital services, TPBank, a relatively newer bank among more traditional financial institutions, made the shift to a digital-first approach.
Wanting to connect with younger consumers, TPBank set out to show its electronic know your customer (eKYC) feature, which provides a convenient and secure way for Vietnamese to acquire financial products online. eKYC is as easy as taking a selfie using the TPBank app to verify a user's identity.
To show the ease of how people could use their app for online banking, TPBank worked with Google to uncover behavioral trends and millennial banking insights and opportunities among its desired consumer base of young, finance-ready users. Through the data, TPBank chose to work with Son Tung M-TP, a popular YouTube music artist, and deployed a multi-channel Blast media strategy centred around video creative that featured the Vietnamese singer-songwriter.
As a result of the campaign, 40% of TPBank's new app users were made up of youth aged from 18 to 24 years old. Through sustained attention with both Google Search and Apps campaigns, part of their Blast media strategy, TPBank achieved over 100 million ad impressions, branded search grew by 50%, and brand consideration metrics increased by 9%.
TPBank's full funnel strategy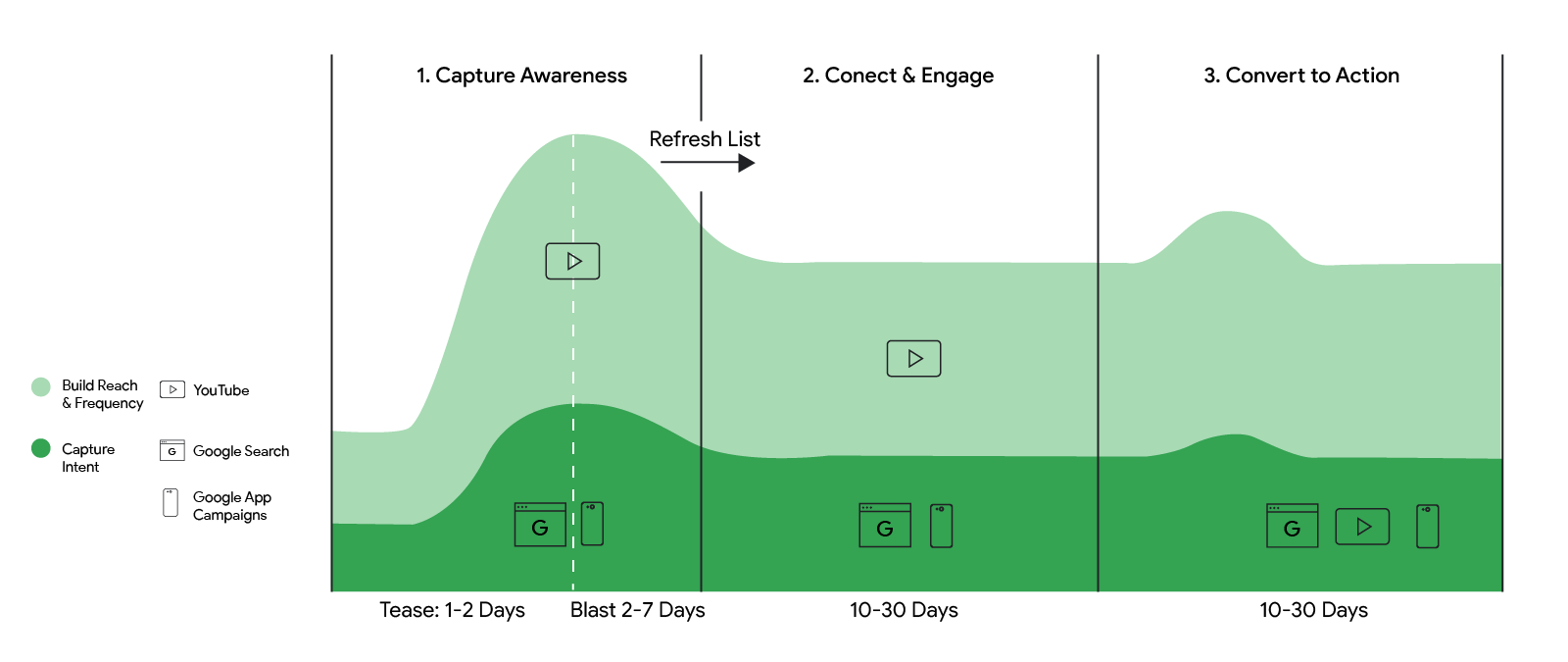 Customers who successfully registered an account via the TPBank app grew from 5% before the marketing launch to 45% after launch, and 30,000 customers registered for eKYC, along with 120,000 new users who signed up for the TPBank app.
Overall, the bank saw 1.5X growth in transactions over the app after the launch, and the bank reached the top financial app ranking on the Google Play Store and iOS App store during the campaign period.
Three tips for digital banking marketers in 2021
1. Be there: Consumers are actively searching for and watching finance-related content:
Over 50% of the time Vietnamese people acquire a new financial product, they discover a provider that they hadn't previously considered.
In 2020, watch time for videos containing finance-related content increased 2X, and search interest in online banking terms increased 22% between August 2019 and July 2020.7 Search interest for online banking on YouTube also increased 29% year on year.8
Put your brand in their sights by igniting consumer interest during the critical moments of research in their consumer journey on channels such as YouTube and Search.
2. Be helpful: Give consumers the information they need to make the right decisions:
Buying finance products requires thorough research, and 94% of Vietnamese finance consumers conduct research online at some point during their path to purchase.9
Many consumers are searching for products and services around credit and ease of payments, and we saw an increase of 10X in search interest for credit cards and 5X for debit cards since 2017.10
Help customers find what they're looking for by offering specific information using dynamic search ads as you work on your digital banking transformation. Automation removes the guesswork and enables marketers to deliver personalized messages for the right audience at the right time.
3. Be responsible: Create customer-focused solutions to meet their needs:
Privacy and security will always be top-of-mind for customers, so make sure you articulate how your finance apps offer a safe and frictionless experience that meets their needs for safety and convenience.
Millennial banking is a significant opportunity for financial services providers as these young consumers are finance-ready and looking for convenient ways to start their banking journey. With the right millennial banking insights and opportunities, brands can discover how to build solid customer relationships and trust with this valuable segment of finance consumers.