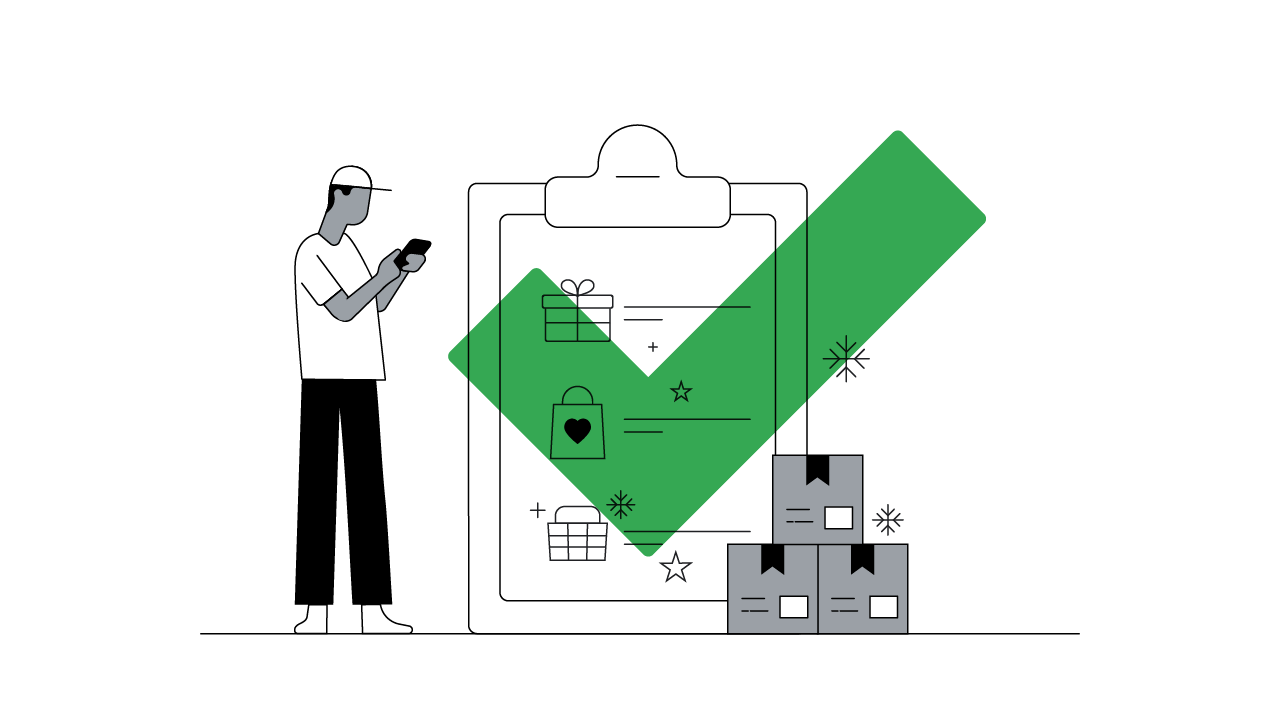 People in APAC are ready for the year-end shopping season and brands need to have a robust marketing strategy in place to catch the eye of shoppers early and meet their needs. Fifty-three percent of surveyed holiday shoppers in APAC countries will plan their holiday shopping earlier to avoid items being out of stock,1 and 56% say they will shop online more this season than they did in previous years.2
Yet, even as people plan to make more purchases online, they also intend to shop in-store. Fifty-one percent of surveyed shoppers in APAC countries are buying the majority of the items they need in stores.3 This blended shopping style of online and in-store purchases means digital-first behaviors among APAC customers, such as ordering for curbside pickup, will likely continue.
To meet customers wherever they like to shop, brands need an omnichannel retail strategy. Here are three strategic marketing approaches, and tools, that can help connect your seasonal advertising with people, both online and in person.
1. Showcase your products in more places
Every day, hundreds of millions of people shop and research products using Google. To help people find what they're looking for, showcase your brand with listings that do not require payment, and which sync seamlessly across places like Google Images and Google Search. To reach even more people, use Smart Shopping campaigns, which are powered by machine learning, to show them your most relevant product ads.
You can also create a virtual storefront, which showcases your most popular items and drives sales, using a product feed below the video viewer of your YouTube videos. Connect your product feed to either your Video action campaigns that drive customers to your site, or to your App campaigns to take them to your mobile app. Lux Skin Australia, an online retailer focused on skincare products for women, added a product feed extension to its Video action campaigns, which increased conversions by 58% and traffic by 11%, with higher cost efficiency.
2. Connect with shoppers in the physical world
People use Google to find what's nearby — search interest in "open now near me" has grown over 2X globally year over year.4 If your retail locations are open for in-store shopping, it's crucial to make sure customers can easily find you online.

Start by building a digital storefront, so that people can find information about your stores near them and the products available there. Keep your Business Profile up to date to ensure customers see accurate business hours, in-store services, and safety measures.
Help people feel more confident about their in-store shopping trips by using Local inventory ads to promote products available for in-store or curbside pickup. If you have store-specific campaigns like in-store promotions or location reopenings, you can highlight those stores to local shoppers using Local campaigns.
Valuence, one of Japan's fastest-growing luxury retail companies, ran an always-on Local campaign in areas around specific stores to boost traffic to underperforming stores and increase store visits in non-metropolitan areas. Their new marketing strategy helped them achieve over 17% in-store revenue growth in the focus areas.
3. Prepare for the rush with automated planning tools and reports
With the year-end shopping season just around the corner, it's important to have your seasonal marketing campaigns ready, fast. Retail reports and automated planning tools can help you better focus your spend on smart investments. Check out the best sellers report to identify brands and products that are most popular among shoppers and help you decide which new brands and products you should stock for the shopping season.
As you set up your ad campaigns, planning tools like the Insights page can help you spot the latest holiday retail trends and see how demand is changing in your industry. Performance Planner allows you to simulate how adjusting budget allocation across different channels like Search and Display will change conversions and other business outcomes.
The shopping season is always a busy time for marketers. We hope these three strategic marketing approaches will make it easier for you and your brand to meet holiday shoppers' needs and drive the business results you want.