Summit Media's portfolio of digital media brands has something for nearly every audience — except travel-hungry readers. Not having a publication dedicated to travel-related content, Summit Media used audience insights to create tailored ad experiences on evergreen travel articles across its network. With help from Analytics 360, the company reached a wider audience of travelers on its existing publications and increased return on ad spend (ROAS) for a key advertiser by more than 700%.
Summit Media Inc. — the Philippines' leading digital lifestyle network, with a roster that includes Cosmopolitan, Esquire, and Smart Parenting — attracts millions of online visitors daily. While having a huge audience is obviously advantageous for a publisher, it brings with it a few challenges. For Summit Media, the problem came down to how it could ensure its digital ads were relevant to readers on different verticals while still driving value for its advertisers.
Summit Media's network of publications offers different brands a platform to reach their audiences. For example, Cosmopolitan attracts brands that want to engage an active female readership, while Esquire appeals to companies that want to reach men on mobile. However, the publisher hit a speed bump when it was approached by advertisers that wanted to reach people interested in travel. The problem? Summit Media had no dedicated travel websites in its publisher network.
Summit Media realized it could use existing travel content from its network of websites that were already frequented by travel enthusiasts on a daily basis to deliver a more personalized ad experience.
Surfacing niche audiences from premium content
To test the new strategy, Summit Media collaborated with Kasatria, a Google Marketing Platform Partner, and local airline Cebu Pacific Air. Their goal was to use insights about travel-hungry readers to tailor ads for Cebu Pacific Air's priority destinations and then serve them on relevant sites across Summit Media's network of publications.
Analytics 360 gave Summit Media a holistic view of its readers across its entire publisher network, allowing the company to better understand their unique interests. By integrating with Ad Manager 360, it was able to reach audiences reading about travel or making holiday plans to pages and placements next to relevant travel-related content across its network.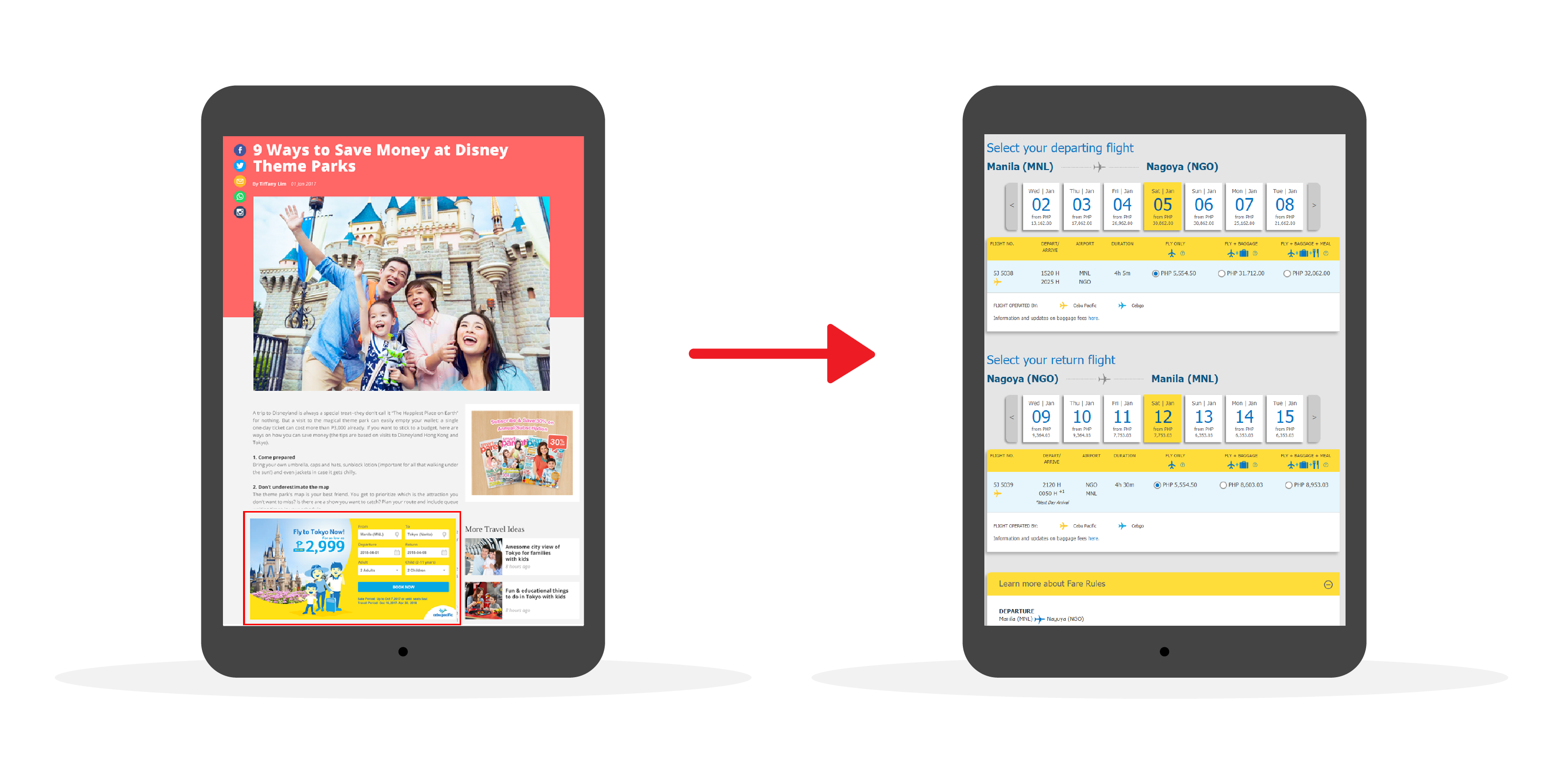 Summit Media configured its Analytics 360 account to do more granular segmentation of its audiences, surfacing readers of its travel content across its publisher network. The native integration between Analytics 360 and Ad Manager 360 allowed the publisher to craft personalized ads for Cebu Pacific Air within Ad Manager 360 based on those surfaced audience preferences, such as destination or activities of interest. For example, guests considering Japan and traveling with their families by researching for child-friendly activities to do on a weekend in Tokyo on the publisher's network of sites would see a personalized ad featuring destinations in Japan with family-themed itineraries.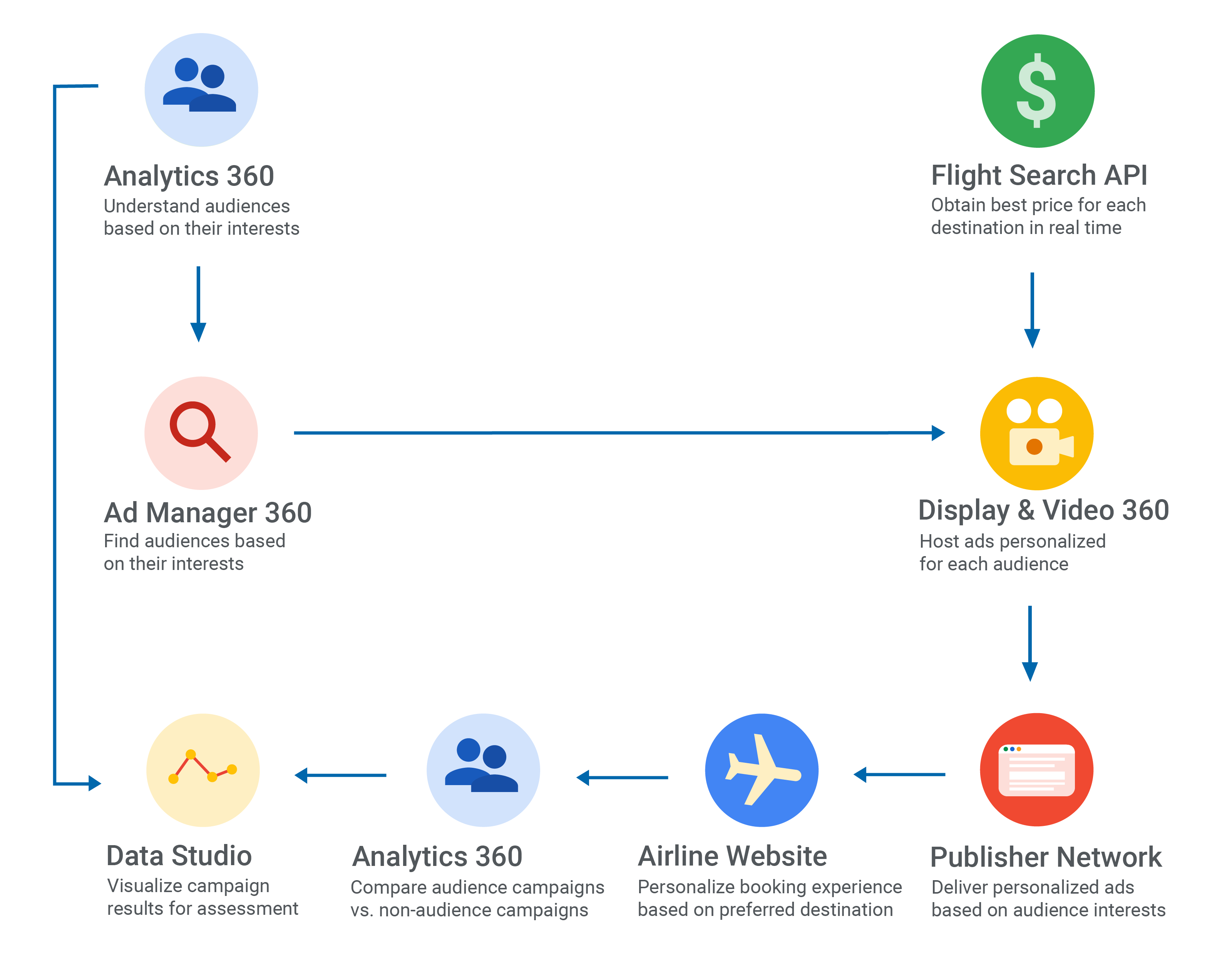 With a full understanding of the customer journey — from the first impression to the final conversion — Summit Media could ensure Cebu Pacific Air's tailored offers were reaching the right readers in key moments.
Experimentation and personalization pay off
Cebu Pacific Air saw an impressive sales boost from tailoring ads to a travel-hungry audience that was reading content on Summit Media's websites. By using travel content insights to personalize Cebu Pacific Air's ads for specific audience segments, the publisher achieved an uplift in CTRs by more than 900%. More importantly, with a holistic measurement setup, Summit Media was able to properly attribute Cebu Pacific Air's conversions and seat sales to its insight-driven display campaign for the airline. With the help of precision insights, Summit Media's display campaign resulted in a massive uplift of more than 700% average ROAS for the airline.
"By taking the time to understand what our readers are interested in, our network is better positioned to orchestrate the results that our advertisers care about. Not only were we able to drive awareness, but we also helped grow sales and revenue for our partner brands," concluded Amina Rillo, chief digital officer at Summit Media.
After results like these, it's no surprise that Summit Media considers integrating Ad Manager 360 and Analytics 360 crucial to unlocking greater value for its advertisers and delivering more personalized and relevant experiences for its readers.