Tokopedia is probably one of the biggest names in tech right now. In May 2021, the Indonesian company that specializes in online marketplace technology announced that they have merged with leading mobile on-demand services and payments platform, Gojek. The GoTo Group is the result of the multi-billion dollar merger.
Founded in 2009 by William Tanuwijaya and Leontinus Alpha Edison, Tokopedia's vision has been to help connect businesses and people in a country spread out across over 17,500 islands. How has Tokopedia managed to build a platform that continues to democratize commerce in Indonesia? We find out more from Tokopedia's CEO and Founder, William Tanuwijaya.
Creating a business to bridge communities
Growing up in a small city in Indonesia, Tanuwijaya knew what having unequal access to business opportunities, goods and services was like. Buying a book required a three-hour drive, since there was no shopping mall in his hometown. He believed technology could change that.
Tokopedia was created to be a platform of opportunity, to help the next generation of Indonesians have the chance to aspire to bigger things. It's a super ecosystem where anyone can get on to start and discover anything they want.
"We can only be successful by helping others to become more successful. And we believe that this is the most beautiful business model in the world."
Today, Tokopedia is an invaluable bridge that connects over 11 million merchants on its platform to more than a hundred million customers sprawled across 17,500 islands. The merchant community on Tokopedia alone contributes to more than 1% of Indonesia's economy.
Building trust to create deeper connections
Tanuwijaya has always been open about how he almost failed in his early attempts to launch Tokopedia 12 years ago. In fact, when telling the story of Tokopedia, he talks about both the company's ups and downs, rather than highlighting just its achievements.
"We build bridges. After all, we are in the business of people."
Tanuwijaya's openness in sharing has carried over to Tokopedia's culture. On its online platforms, Tokopedia shares stories of how customers achieved their dreams as well as its employees' journeys.This culture of sharing also fosters a sense of community throughout the Tokopedia community, which describes itself as "Nakama," the Japanese term for friend or compatriot.
This transparency and authenticity are core to building trust between employers and employees, as well as businesses and customers, to forge better relationships.
When brands authentically engage with customers through real and relatable stories, they can truly understand users' needs. In Tokopedia's case, the company takes into consideration its users' personal beliefs and preferences as it innovates.
A good example of how it's done so is by creating Tokopedia Salam for its Muslim customers. The Sharia-compliant service offers a comprehensive selection of trusted Muslim-friendly products and services and even uses Sharia-compliant payment methods.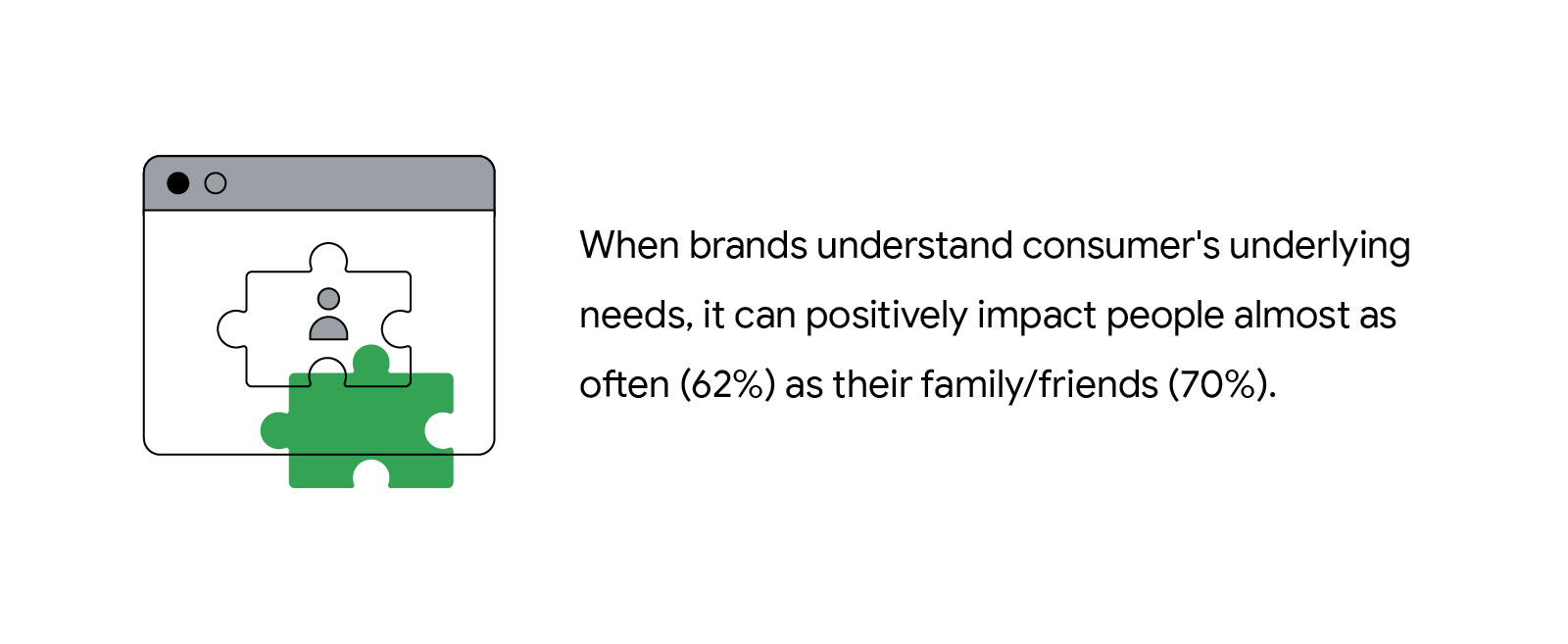 Forming partnerships that lead to innovation
Tanuwijaya believes in the power of partnership.
Thanks to the newly-minted merger with long-time partner Gojek, Tokopedia's merchants are able to rely on Gojek's network of millions of drivers to deliver their goods on time. This in turn gives people rapid and easy access to online purchases.
The company has also worked with Google to reach more Indonesians. With 91.7% of Indonesians using Android, Tokopedia partnered with Google to increase reach and awareness among first-time mobile users.
Tokopedia has also been quick to sniff out what's trending to connect with youths. To this end, the company has appointed popular K-pop groups BTS and Blackpink as its brand ambassadors.
"Our philosophy has always been to find the right partners and grow together."
Tokopedia's story is one that showcases how connecting people has worked as a business strategy. Brands, too, can take a leaf from Tokopedia's book, and make it one of their biggest assets.
If you missed it, watch Google Marketing Livestream on-demand to hear from other industry leaders and find out more about our latest innovations.