A record number of shoppers are turning to their smartphones to research potential purchases. But are those same users willing to complete the purchases on their mobile device? Use these principles to help shoppers complete their purchases on the go.
14. Allow shoppers to continue shopping after adding an item to the cart.
Once users add an item to the cart, some retailers attempt to force them to checkout. Instead, provide feedback to confirm that the item has been added to the cart and allow users to continue shopping. This is also a good opportunity to offer product recommendations related to items placed in the cart.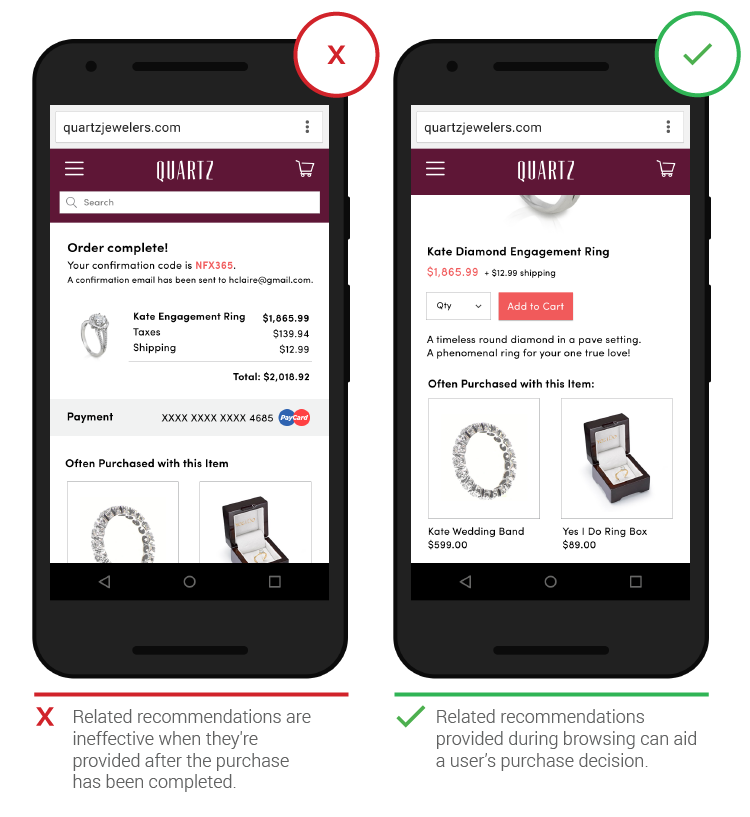 15. Let shoppers edit the cart.
Retailers should allow users to remove or adjust items in the cart easily and efficiently. When users accidentally add an item or add the wrong number of an item, they can become frustrated if they can't make corrections intuitively and easily from the cart itself.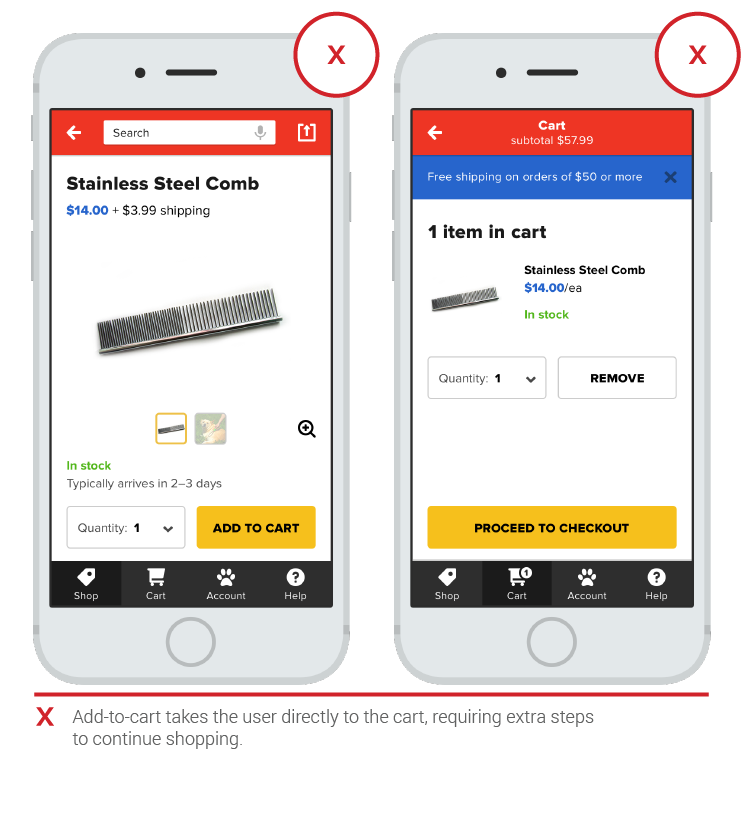 16. Resurface promotions, deals, and coupons at checkout.
Avoid losing shoppers who have yet to make a purchase by providing promotions, deals, and coupons that can be used immediately at checkout. If users have to hunt for promotions, deals, or coupon codes, they may abandon the mobile site or app to search for them, leaving no clear path back to return to their shopping experience.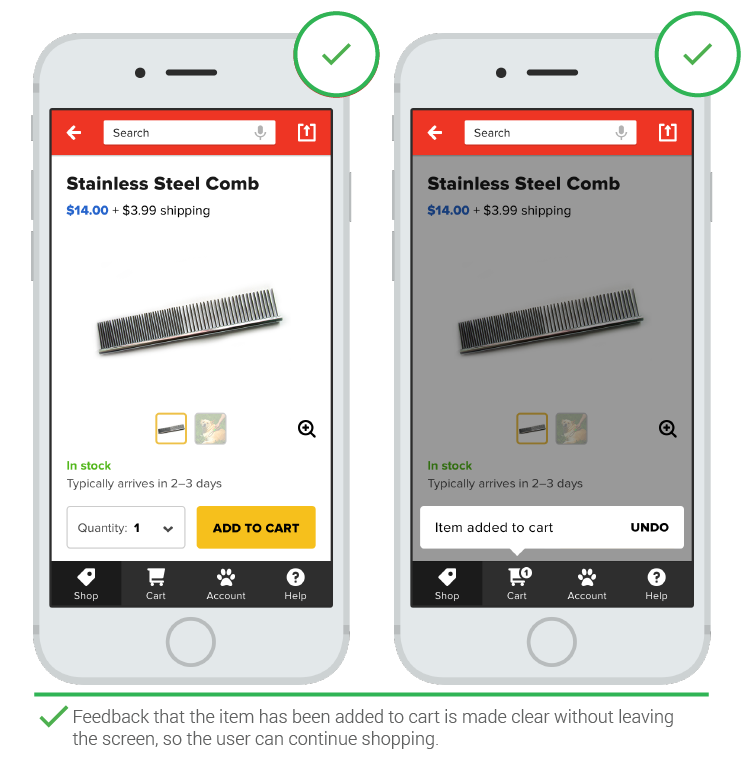 17. Let users purchase as a guest.
Users making a first purchase on a mobile site or app may prefer to use a guest checkout they perceive as simpler and shorter. Creating an account which allows users to track purchases, receive special offers, or make the purchasing experience more efficient in the future can be recommended to users after the checkout process.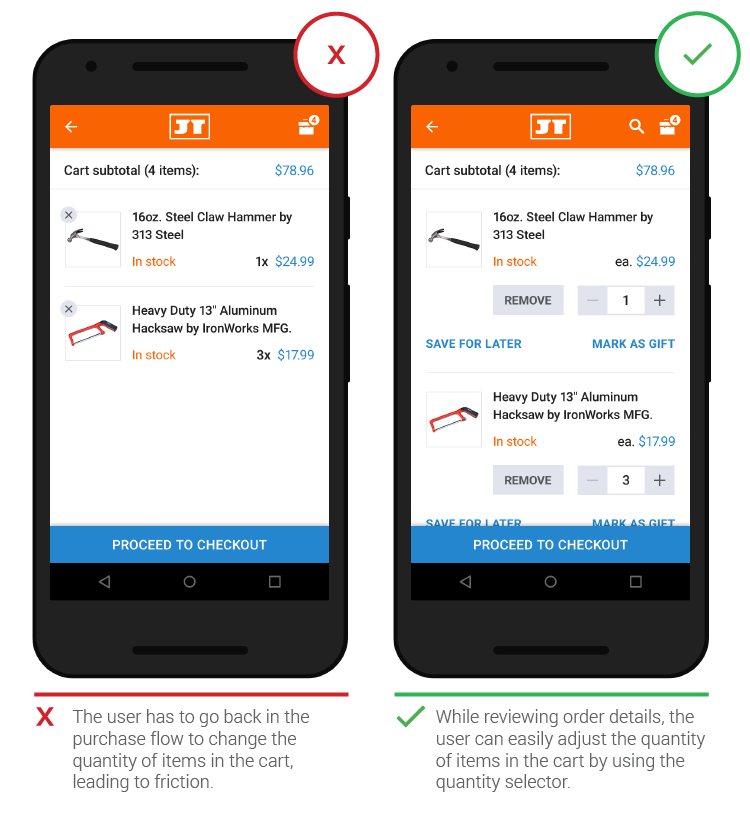 18. Show users the checkout process is secure.
Users are hyper aware of retail data breaches and look to the retailer for reassurance that personal information will be transmitted securely. Ensure that your site or app is secure by following modern data security best practices (like https and password encryption) and providing a visual security indicator. Apps and mobile sites without a security indicator give users pause as they complete the checkout process.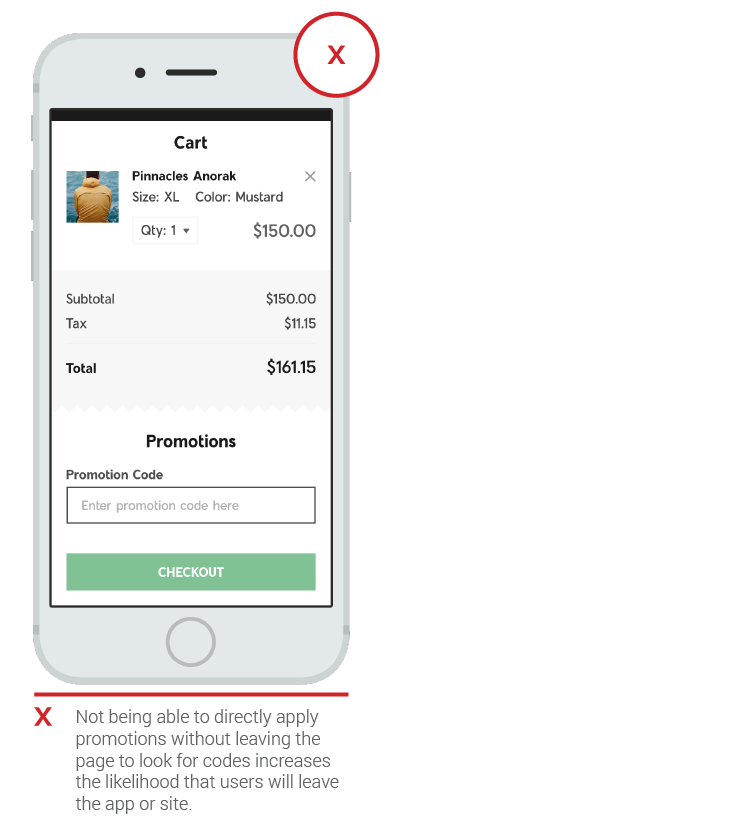 19. Provide multiple third-party payment options.
Users expect to see third-party payment systems as options. Apps and mobile sites that provide these payment options, such as PayPal, Apple Pay, and Android Pay, relieve users from the pain of filling out additional forms during checkout and can provide an increased sense of security.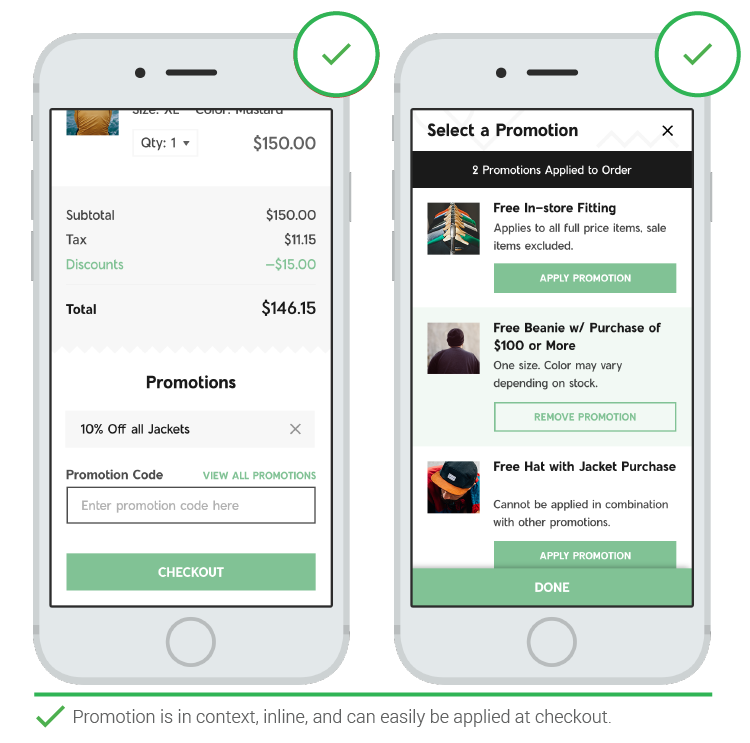 20. Provide a detailed summary after purchase.
Users like to check that no mistakes have been made. Provide a detailed transaction summary with all the information that a user might need to verify the order. Then allow users the ability to correct any errors by providing clear details of how to do so after the purchase.