What we already know: Being present when people turn to their smartphones in intent-rich micro-moments is crucial for brands. For a lot of APAC marketers, this means serving up relevant search ads on mobile. What we're trying to find out: Could those search ads do more than just meet consumers in their micro-moments? Can they spark interest and generate intent-driven searches?
We're familiar with some of the common micro-moments that drive APAC consumers to hit the web: things like needing to solve a debate with a friend ("what year did Thriller come out?") or the moment they realize their car battery is dead and they need to call a cab, pronto ("nearest taxi service"). But how much influence do ads have in triggering an intent-rich search?
We conducted a study with Intage, a leader in Japanese marketing research, to discover what sort of triggers create these I-want-to-know moments.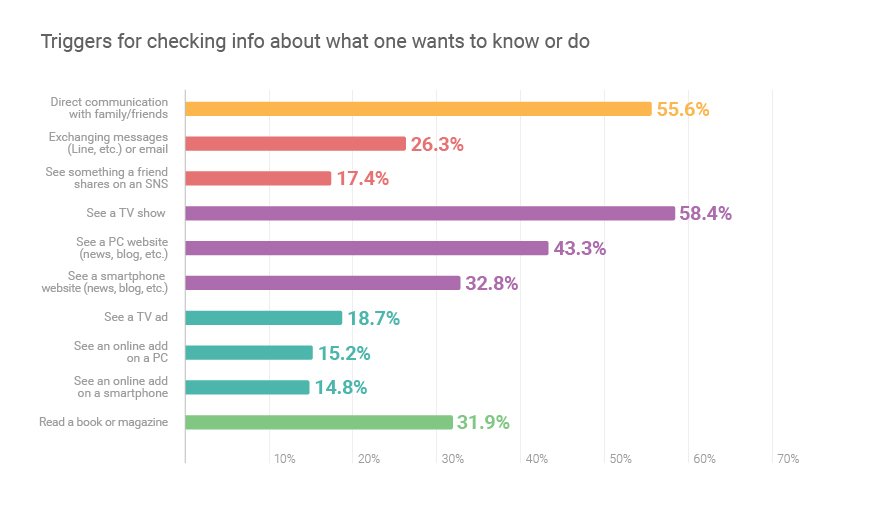 You can see that 15% of Japanese respondents said they wanted to research something after seeing an online ad.1 While other triggers actually have more impact on driving intent-driven searches than ads, such as conversations with friends, TV shows, online articles, news, or blog posts, ads certainly present a unique opportunity for marketers. They can be controlled and targeted, as opposed to personal conversations or social media interactions, which are more random and coincidental.
And because people most often turn to their smartphones for intent-driven research,1 mobile ads provide the best opportunity for marketers to reach consumers in their micro-moments, and have an influence in triggering more intent-driven searches.
A new way to think about mobile search ads
Search ads typically produce value for brands by generating conversions. When users click on the ad, they're generally sent to a landing page or an e-commerce site, somewhere they can convert.
So, for people who don't click on it, does that mean the search ad won't have any impact?
According to our research, not quite. Based on our initial findings with Intage, our theory was that even if an ad isn't clicked, it can still impact other brand metrics if it's relevant to a consumer's micro-moment.
So we set up a controlled test to measure just that.
Using a Japanese mobile survey panel, Intage conducted an experimental study with two groups: a test group that was exposed to mobile search ads and a control group that wasn't. Intage had respondents search on their smartphones for generic phrases related to these real search ads from Zespri Kiwi and Meiji Bulgaria Yogurt:

Before seeing any ads, Zespri Kiwi respondents were asked to research "what foods can help you remake your diet to live a healthy and beautiful life." Meiji Bulgaria Yogurt respondents were told to research "healthy ways to make the family dining experience more fun in a way that will make the kids happy."
Participants were given these tasks, but there was no direct mention of the brands advertised, even with words like "fruits," "kiwi," or "yogurt." That way, Intage could mimic a situation where the user sees these messages for the first time in a search ad. On the search results page, the test group respondents were only shown Zespri Kiwi and Meiji Bulgaria Yogurt's search ads alongside their organic search results; the control group didn't see the ads.
"The findings from both brands' ads are significant because they demonstrate that paid search ads relevant to consumers' micro-moments can actually create intent related to an ad's selling point."
Intage then asked respondents about several key brand metrics, looking for statistically significant differences between the two groups, regardless of whether they clicked on the search ads or not.
No clicks needed: Search ads can boost brand awareness and drive purchase intent
Here's what we found. The Zespri Kiwi ads significantly increased the respondents' desire to eat fruit, and they had a notable impact on brand awareness. These results are intriguing because the search tasks mentioned nothing about "fruits" or "kiwi," but the respondents still experienced a significant increase in the desire to eat fruit.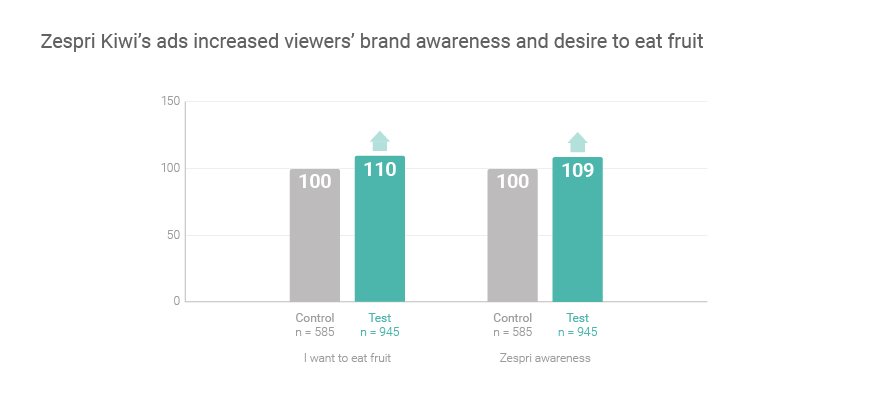 The Meiji Bulgaria Yogurt ad created recognition about the "Design Your Yogurt" brand message and promoted the brand image created by the message: that Meiji Bulgaria Yogurt "proposes new ways to enjoy yogurt."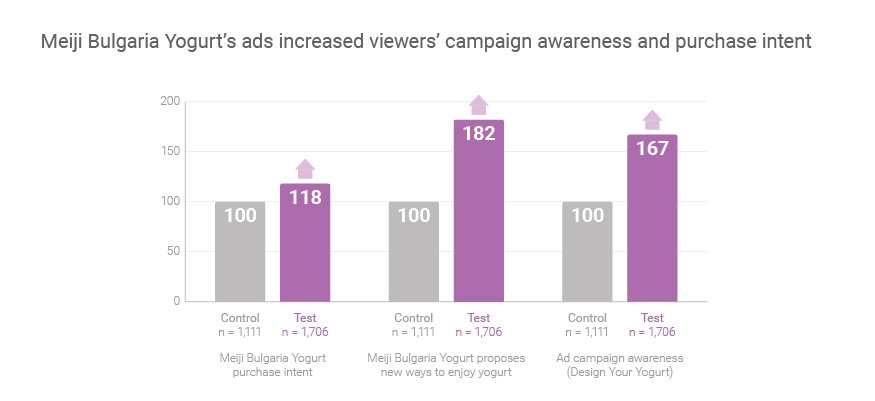 The findings from both brands' ads are significant—they demonstrate that paid search ads relevant to consumers' micro-moments can actually create intent related to an ad's selling point.
For Zespri Kiwi, a consumer's initial search for "good diets for health and beauty" evolved to "I want to eat fruit" after seeing the related mobile search ads. For Meiji Bulgaria Yogurt, "I want to know about ways to make meals fun" led to searches for "I want to know about new ways to enjoy yogurt (with toppings or decorations)."
How brands can create micro-moments with mobile search ads
Thanks to this research, we know that search ads can spur consumer interest in categories related to the brand and also give consumers ideas about how they can use the brand. This can create further opportunities for customers to seek out and engage with the brand.
With mobile search ads, brands have a unique opportunity to target consumers in their intent-rich moments. By first understanding what consumers want to know in these moments, brands can be present with informative text ads specific to the users' intent. As the research shows, even if the ad isn't clicked, the brands can spark spontaneous new moments and opportunities to connect with potential customers.