In 2018, internet penetration in India accelerated like never before, reaching an average of 40 million new users every year — the fastest in the world. Low-cost smartphones, combined with affordable data packages, have propelled digital far beyond the big cities. The result — 400 million Indian consumers are now online.
Whether it's searching for information, live streaming a cricket match, or watching their favorite daily soap online, consumers across the country can now enjoy easy access. And these consumers are discerning and demanding. Brands that can understand their needs and tailor relevant experiences for them are the ones that will be able to delight them.
With the annual Year in Search report, we aim to equip brands with the knowledge and insights required to make this possible. In it, we've covered 10 verticals and deep-dived into consumers' behavior to unveil what's keeping Indian internet users engaged and the opportunities these trends can unlock for businesses. Here are the top five emerging trends:
1. The growth of search in Bharat (non-metros)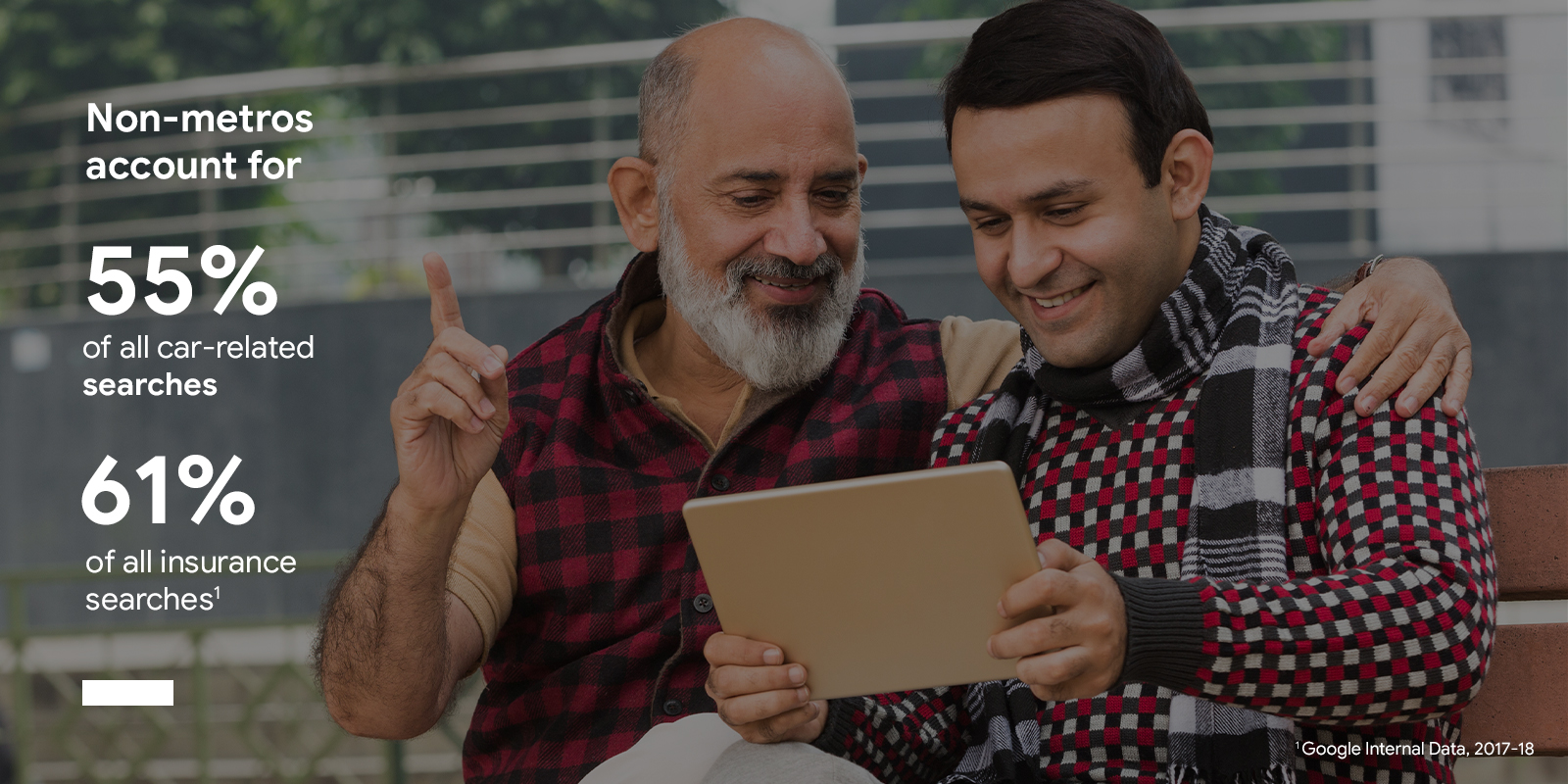 Consumers living outside metros are using the internet as a bridge to their aspirations. They contribute to more searches related to life insurance, vehicles, beauty, travel, and finance, among others, compared to metro dwellers.
2. The use of video as a search tool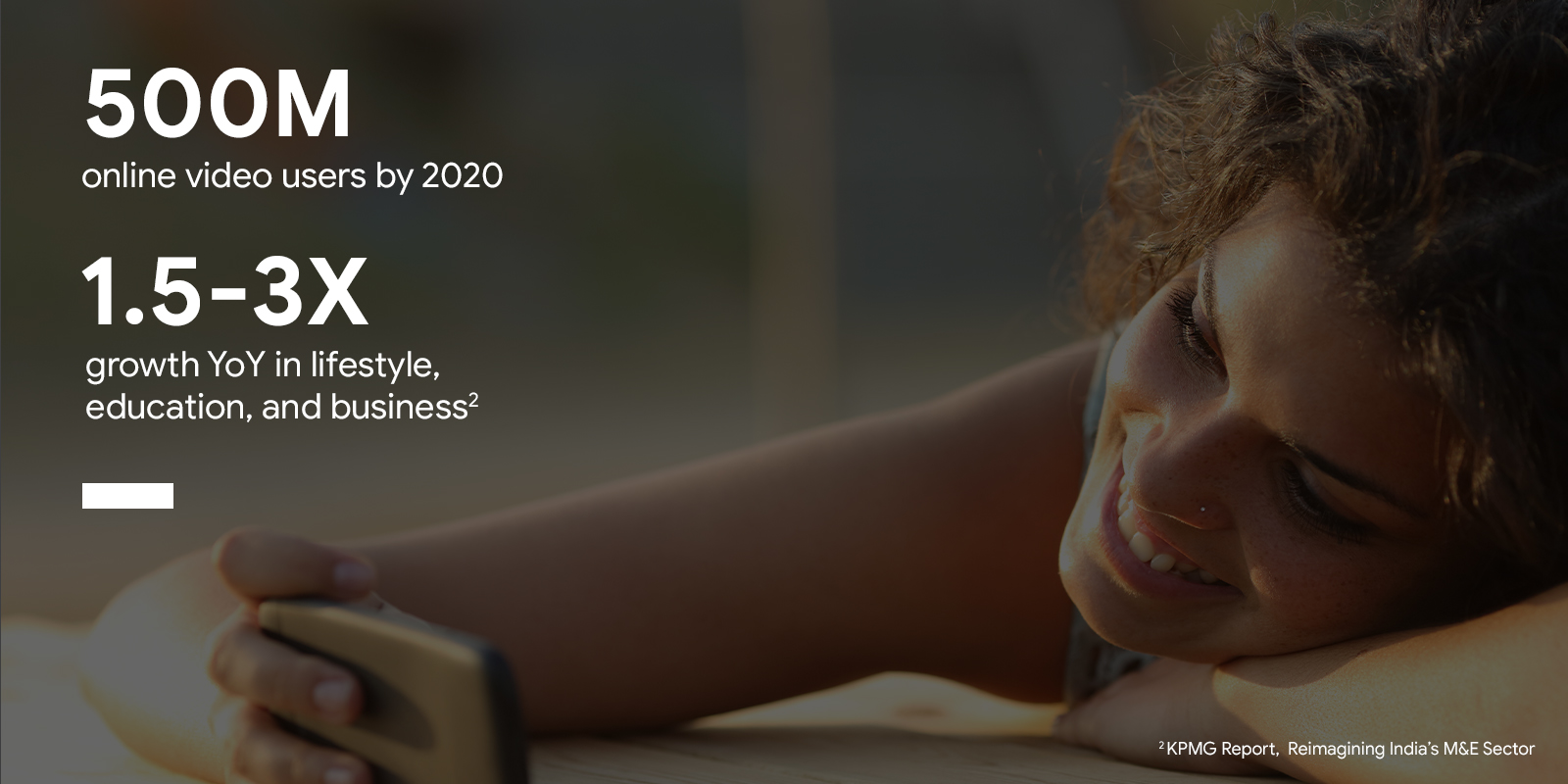 Indian consumers love video, and not just for entertainment. They use it to search for, learn about, review, and research products before making purchase decisions.
It's estimated that there'll be 500M online video users by 2020. It's no surprise, then, that video watch times are exploding across categories and verticals. In the auto category, for instance, we found that 80% of auto buyers watch YouTube videos to find answers and reviews before making their purchase. Other users are turning to video to educate themselves, with watch time for science and hobby videos growing 3X year-on-year (YoY).
3. The popularity of Indian languages and voice searches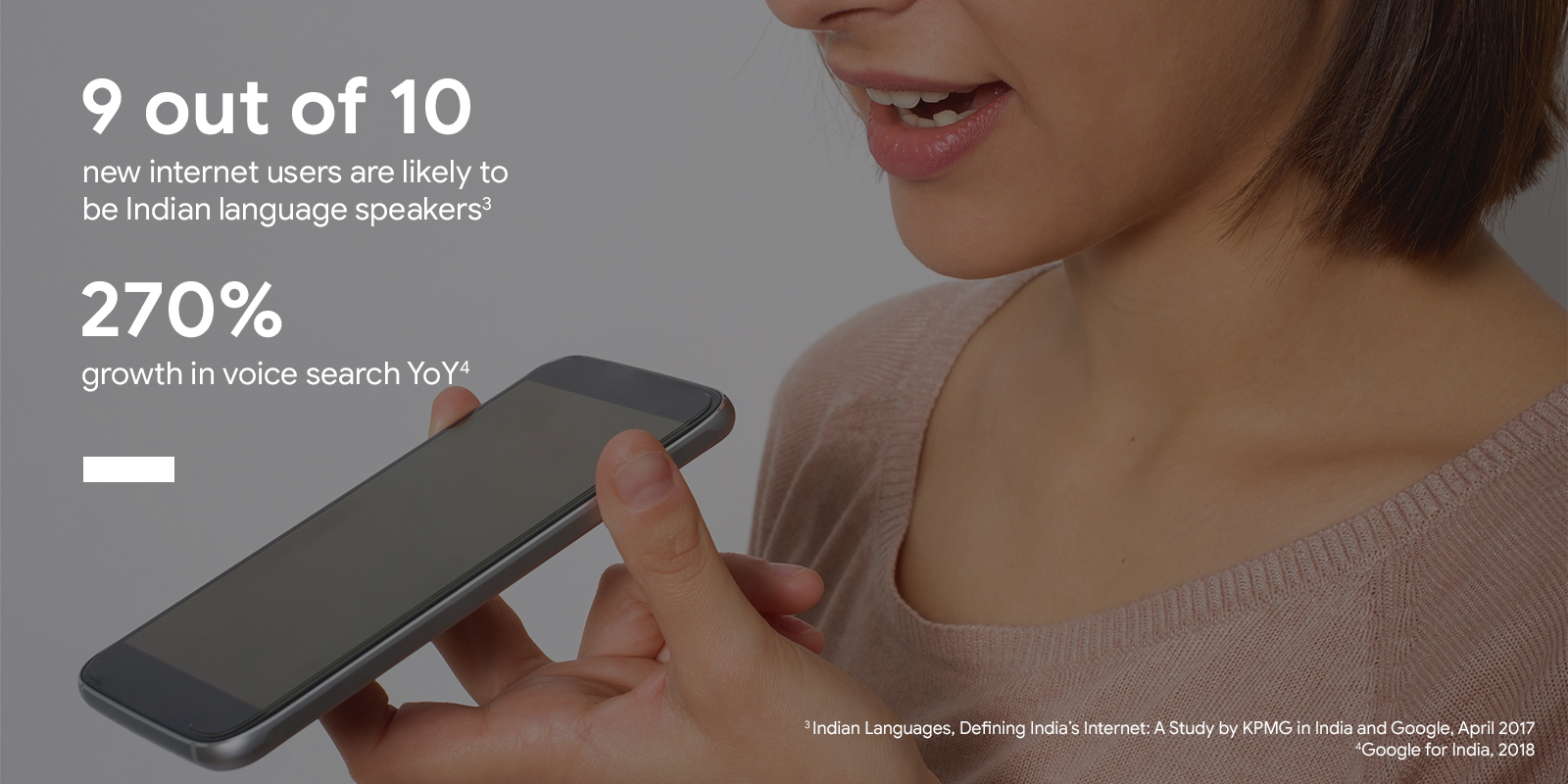 Indian language internet users are expected to account for nearly 75% of India's internet user base by 2021. In fact, research by KPMG and Google shows that by 2021, nine out of every 10 new internet users in the country will likely be an Indian language speaker and our search trends show a significant move in this direction as well.
Voice search is another area to look out for; we've seen 270% growth in voice queries (YoY) in India. Recognizing the opportunities, several well-known brands have enabled voice-activated search, including ride sharing apps, e-commerce sites, telcos, and car brands, to name a few.
4. The rise of omnichannel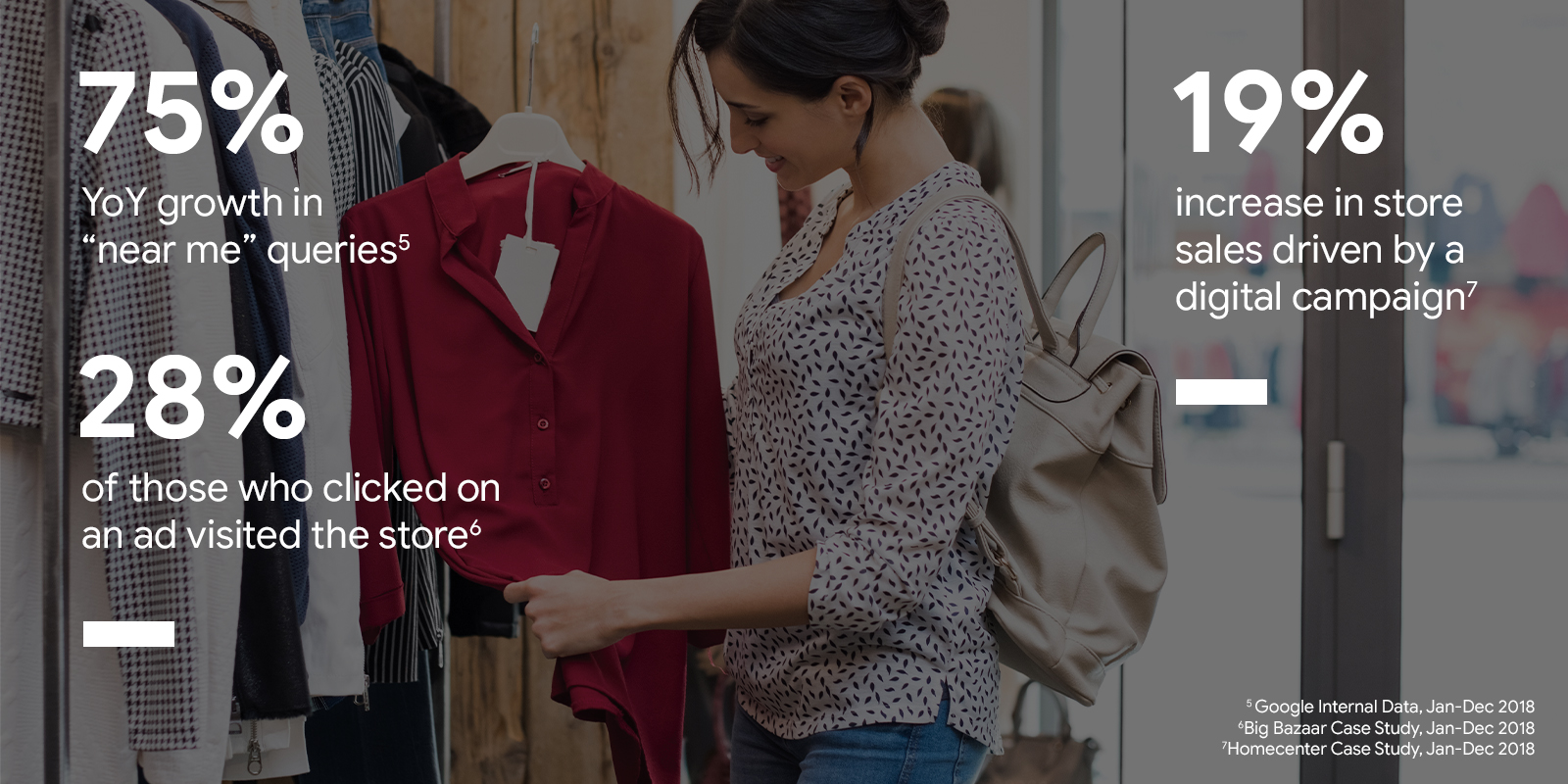 A growing number of consumers are researching online and purchasing offline. This corresponds with findings that 50% of organized retail will likely be influenced by digital in 2020. This behavior is reflected in growing click-to-store-visit ratios in categories like food, groceries, and shopping. As the distance between online and offline experiences diminishes, the impact of digital on in-store behavior is also becoming a lot more noticeable, encouraging brands to embrace an omnichannel strategy.
There has been a significant rise in "near me" searches (75%) over the last year and this is driving impact for retailers in-store. For instance, 28% of consumers who clicked on an online ad for Big Bazaar ended up visiting that retailer's offline store. Similarly, Homecenter saw a 19% sales lift with a campaign across search, display and YouTube.
5. The use of AI and ML in businesses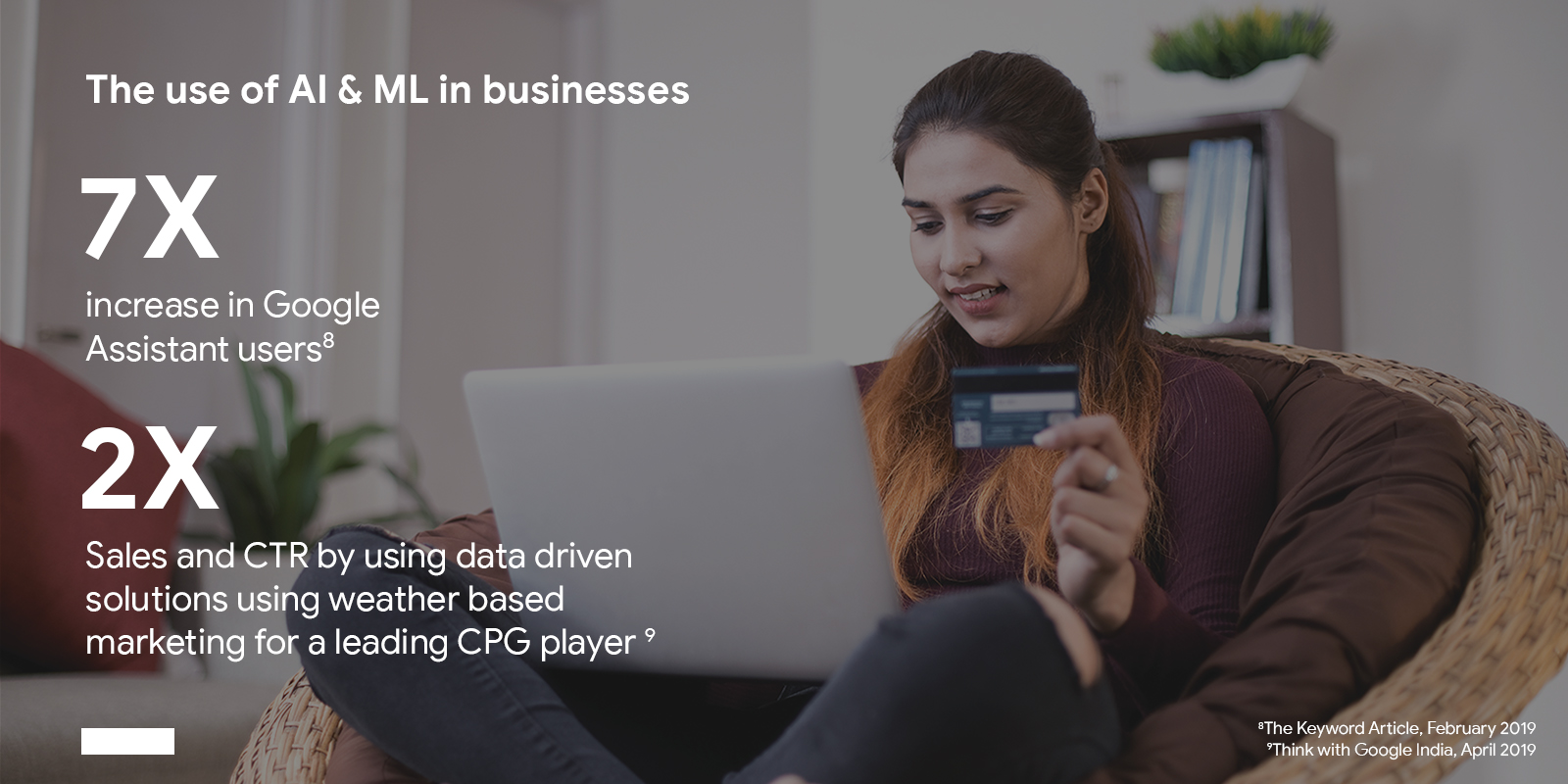 We've seen a 7X increase in the number of active users for Google Assistant in India in 2018. In the same year, many more businesses embraced artificial intelligence (AI) and machine learning (ML) to drive efficiency and improve customer experience.
For instance, Royal Enfield's integration with Actions on Google for a product launch drove high engagement. Meanwhile, making its credit score facility available on Google Assistant allowed PaisaBazaar to create a seamless experience for its customers.
Automation is also helping businesses get better ROI from digital. Bankbazaar, for example, doubled its conversions by using smart display ads, which are powered by ML and AI.
You'll find all this and more in the Year in Search report. These trends and insights are strong indicators of consumer behavior, and we hope you can put them to use to grow your own business, as have many others.