To reach engaged audiences while making the most of its ad spend, ZALORA partnered with research firm IAS to uncover the best video platform for ensuring cost-effective viewable reach. The brand's focus on viewability helped it increase brand interest and recall in two of the its fastest-growing markets.
Brands are realizing that more impressions on video ads don't necessarily lead to better results. After all, there's not much value in reaching a million viewers if most of them have the sound off or don't scroll to see the full ad. Leading up to a recent campaign, ZALORA, one of the biggest online fashion retailers in Southeast Asia (SEA), wanted to see how it could reach the most engaged viewers while making the most of its ad spend.
ZALORA only runs a few branding campaigns each year, so making the biggest impact with its latest creative was crucial. The brand partnered with IAS, a third-party research company, to compare its video ads' effectiveness across online platforms and measure the actual cost of capturing quality views.
Finding the best video platform for driving viewable reach
ZALORA focused its campaign on two fast-growing, fashion-forward markets — Malaysia and the Philippines — and split its ads evenly between YouTube and other video platforms. While the campaign ran, IAS measured where ZALORA's ads were seen and heard for at least two seconds while taking up at least 50% of the screen.
But ZALORA wanted to do more than measure impressions — it wanted to figure out how it could make the most of its ad spend. By factoring in viewability, ZALORA was able to determine its ads' cost per unique viewable reach (unique vCPM) and see how it could capture quality views in the most cost-efficient way.
After four weeks of testing, ZALORA found that its YouTube ads had a 92% viewability rate across both countries, with 25X more viewability in Malaysia and 29X higher viewability in the Philippines compared to ads run on the other platform.
ZALORA also found that reaching engaged viewers on YouTube cost less than it did on other video platforms in both Malaysia and the Philippines by 34% and 21%, respectively. By looking beyond its cost-per-thousand impressions (CPM), ZALORA discovered where its most engaged audiences were and figured out where its ad spend went the furthest.
In Malaysia, for example, ZALORA's CPM was $8.28 on YouTube compared to $0.50 on other video platforms. At first glance, the more cost-effective platform seems like a no-brainer.
But when unique vCPM was taken into account, ZALORA ended up paying less for each quality view on YouTube. On other video platforms, the brand needed to spend $13.70 (vs. $9.00 on YouTube) to reach 1,000 unique, engaged Malaysian viewers.
Focusing on viewability leads to higher brand engagement
After the campaign ended, interest for ZALORA more than doubled in the Philippines and jumped 30% in Malaysia. Along with finding the tangible, long-term impact of viewability, ZALORA also saw immediate engagement lifts from SEA consumers: ad recall jumped by 40% in the Philippines and by 22% in Malaysia, and brand favorability grew in both countries as well.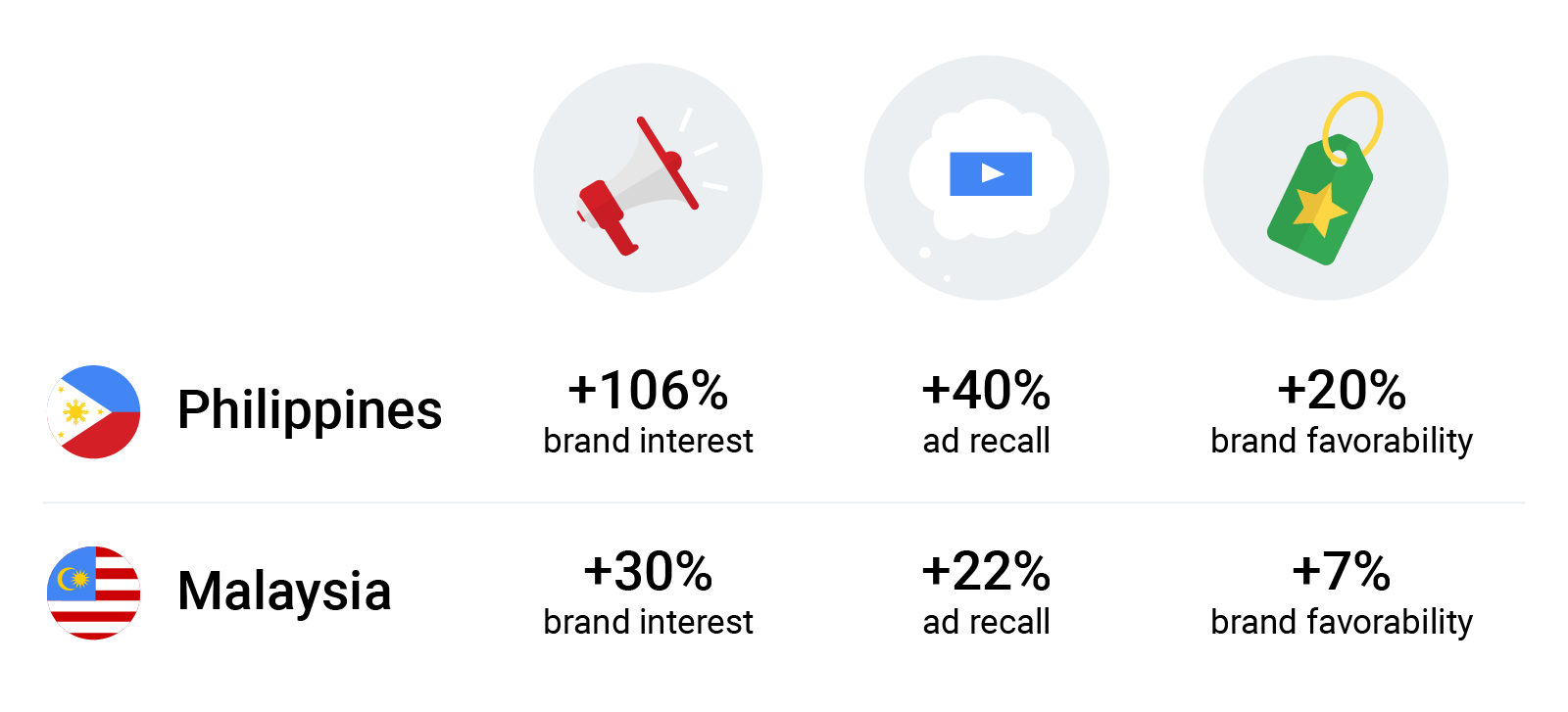 ZALORA's research with IAS showed that finding where viewers are most attentive is more important for brands than simply trying to reach as many viewers as possible. Moving forward, ZALORA plans on prioritizing viewability in its video campaigns to efficiently reach the right customers.