Have you seen the world's first ever TV ad? It was actually a radio ad for Bulova watches repurposed for TV by adding a static image. Sounds familiar?
History certainly repeats itself when we take this approach to repackaging a standard 30 second TV commercial spot for the digital world. The reality is that having a strong, holistic digital approach means creating campaigns conceptually tailored for online video. This allows your brand to stand out amid the noise and have a true impact on your consumers - and ultimately your ROI.
Instead of the standard approach of a creative brief for a TV ad that is then edited into shorter versions for online video, thinking 'digital first' requires a mindshift in strategy. You can take advantage of different tools at your disposal and have a more structured, yet agile journey towards engaging with your audiences.
So how do we accomplish this?
Google's creative team follows a three step guide to a fresh creative approach that you can implement. Dive in.
1. Learn
There are two paths to choose from: either start by gathering audience insights, understand what your target audience cares about and create content for them, or, if you already have a live creative platform, you can analyze the data through copy analysis and adjust accordingly.
YouTube analytics can give you powerful data for free. Just 48 hours after a YouTube campaign is live, you can have details at your fingertips including second by second feedback on where viewers dropped off, where there are spikes in interest and much more. Here is a link to a free YouTube Analytics training course that goes into detail. "You have nearly immediate feedback on a campaign that can help you flip a story if you discover it isn't resonating with an audience or amp up parameters that do seem to work," said Alex Brunori, Creative Impact Lead in MENA. "You can even benchmark quality against global standards for branded storytelling by comparing your ads with ads of the same length that were online during the same time period."
Take a look at this example from a company that sells camping tents that unfold in 2 seconds. The first cut showed a very slow drop of water. Another version showed the tent quickly unfolding in two seconds. Can you guess which one performed better? That's right: the fast version. Key takeaway? Get straight to the point.
2. Rehearse
This phase is all about testing. Ideally before the campaign goes live: test different creative approaches and storytelling techniques (often different edits, soundtracks, supers and voice over will do). Make sure every dollar you spend delivers on your KPIs. Then, once you have a campaign running, it is worth your time to run various iterations to gain a deeper understanding of what engages with your audience best.
Today, a framework has been developed to allow for experimentation at Google called Unskippable Labs.
Unskippable Labs can test any parameters. In MENA, Unskippable Labs worked with Mercedes to determine whether price should be mentioned, emphasized or not included at all in an ad for a luxury car. The impact on the brand was outlined in this insightful video case study.
Also, check out this Unskippable Labs effort in MENA with Nescafe's Dolce Gusto on a personalized approach to creatives based on data that had really impressive results.
There's no magic formula or recipe for experimentation. Every brand has access to tools that can help them experiment and learn what works with their audiences. You can identify your own parameters to test and activate with BrandLift 2.0. The takeaways can help inform your strategy moving forward, such as:
Creating different assets for different audiences
Creating different cuts for different audiences
The idea is to test variations, find an approach that works, then make sure to have measurement tools set up correctly so you can keep track of success.
3. Orchestrate
Finally, let's put it all together. The key is to have a user-first approach, rather than a brand-first approach, so you truly cater to your customer's needs.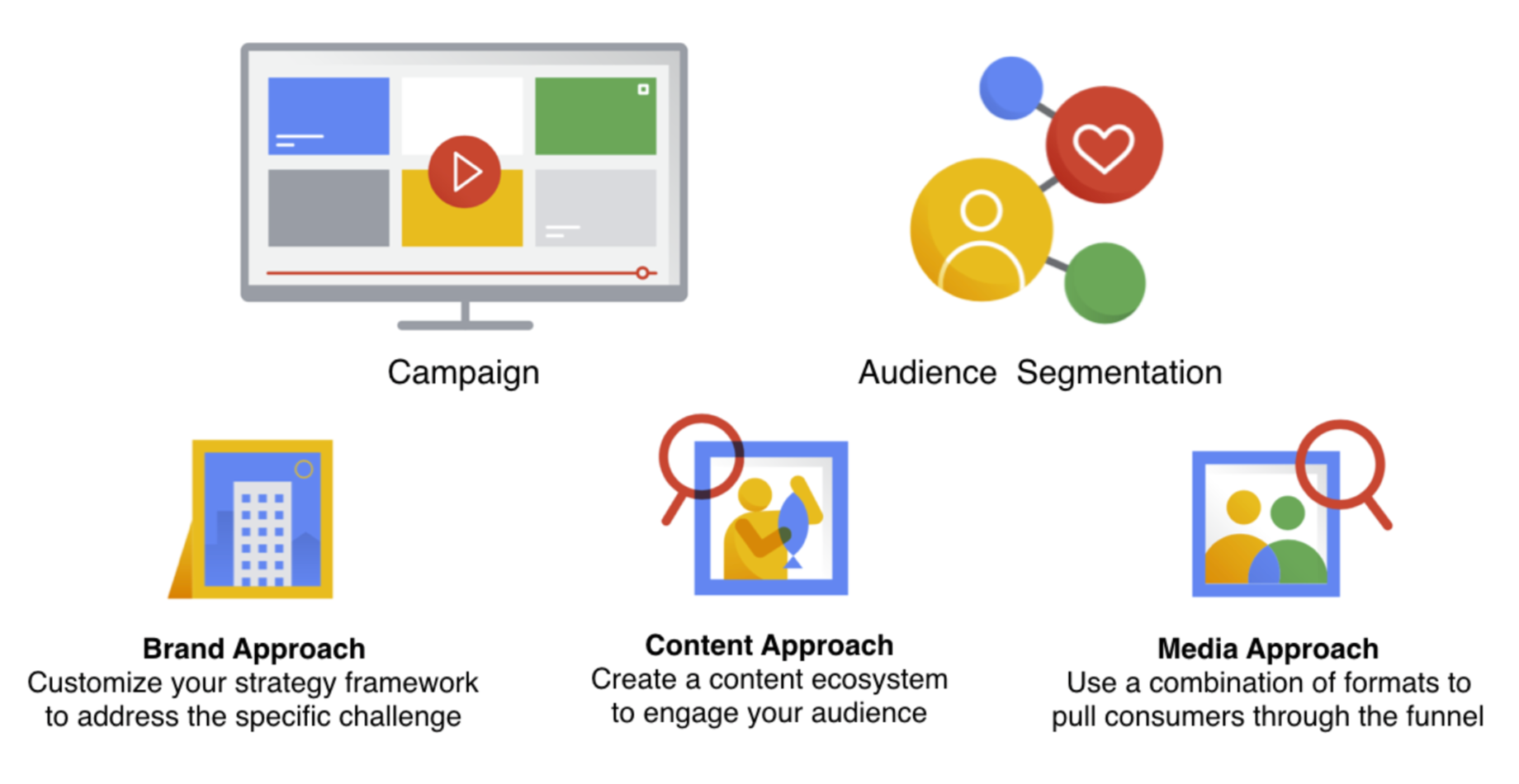 "What do people care about, their passion points, their tension points?" said Giannis Kollias, creative impact manager at Google MENA and Brandlab lead. "Once you really understand what consumers care about, you can decide how to communicate with them based on that."
Rather than relying on one message for users with various interests, the idea is to orchestrate by segmenting your audience based on different needs and expectations. Then, you are in a position to offer the right message, at the right time when they are in the right mindset. An example is the way data and insights were paired with highly targeted advertising techniques in thisEtisalat Smiles app case study. The campaign delivered strong powerful brand impact and elevated business performance for the brand.
Actionable takeaways for marketers:
Don't guess - learn and adapt. Use your first or third party data to ensure you are delivering the right message to them.
Test your content to ensure that every dollar you'll spend on it will have an impact on your KPIs. Use Brandlift, YouTube Analytics and your Google Ads metrics to understand what works and what doesn't and adapt it accordingly.
Segment your audience and deliver the right message at the right time through a proper video orchestration plan.