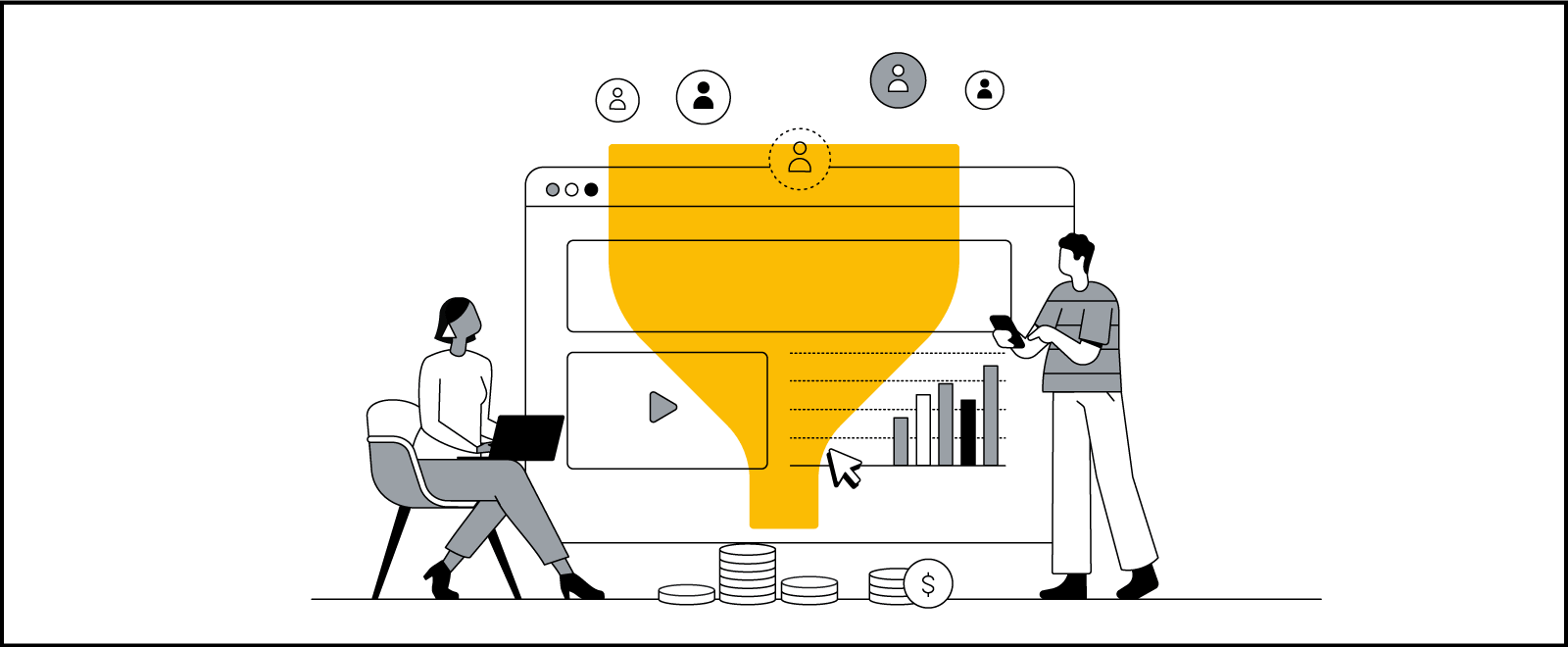 Today, people are spending more time online, and there's a growing challenge to hold their attention when they land on your site. When you do have their attention, it's even harder to capture their lead information. Landing pages aren't always the most popular sign-up forms, but they have the potential to accelerate your lead-generation efforts through effective design, copy, and prospect-acquisition strategy.
Well-optimised website landing pages should convert prospects into leads. Think of it this way: Your website is like a storefront. A good landing page is a storefront window that welcomes customers by eliminating confusion and improving discoverability. Ultimately, it should convert prospective customers into solid leads.
At HubSpot, I've worked with many brands over the years to optimise landing pages that deliver results. Here are four principles we use to increase lead generation.

Write clear and concise copy that communicates your value
To encourage the highest-quality results, landing pages should easily and quickly communicate the value of an offer — whether it's a guide, a set of templates, or a virtual event like a webinar. Be clear and avoid jargon. A well-built landing page should tell the audience what they should give in exchange for the content, how it will help solve their problem, and what exactly they'll get in return. The first impression that your customers will have of your company will come from your landing page, so it's important to think about your typical customers' fears and pain points. Be transparent by providing clear, comprehensive information up front — especially when it comes to factors such as additional fees, which may turn prospects away.
Engage customers with video
A picture is worth a thousand words, and a video is worth a million. Adding compelling imagery and videos to landing pages helps grab attention and can help improve conversion rates. According to a HubSpot study on landing pages, 30% of top landing pages feature video content. It's important to keep in mind that imagery should be relevant and enhance the call to action (CTA), instead of driving added confusion.
Limit navigation and add a clear call to action
The goal of a landing page is to have prospects hand over the desired information in exchange for the content or offer. Navigation of the page should be kept to a minimum and coupled with a clearly presented CTA to help customers quickly see the value in the page's offer and products. An action like "Download", "Sign up", or an otherwise relevant CTA at the top, middle, and bottom of the landing page can ratchet up more conversions because audiences don't have to go searching for the next step. Consider a personalised CTA, or smart CTA, which can convert 202% better than default versions.
Create a thoughtful landing-page acquisition strategy
According to HubSpot's marketing benchmarks report, companies see a 55% increase in leads when increasing their number of landing pages from 10 to 15. Successful landing page strategies have different pages to target specific audiences depending on where they clicked through from, and they keep each audience's motivators in mind through the entire page design.
Improving relevance for your landing pages with different audiences can also lead to improved ad positioning — the better the experience your pages provide, the more likely your ads will show up in a higher position.
One way to optimise your landing-page audience strategy is with Google Ads campaigns from Google and HubSpot. You can see how your leads perform by measuring key actions in the lead-to-sale journey, importing your offline conversions to understand the full value of the lead, and then using Customer Match to create personalised, meaningful landing page messages for different segments of those leads. Take the example of CallTrackingMetrics. The company synced its offline conversions to identify its most valuable leads and drove a 101% increase in marketing qualified leads.
To learn more about how you can help your small business succeed online, check out the new Google for Small Business digital essentials guide and the HubSpot and Google guide to Google Ads.