Ad innovation is key to connecting with audiences. Here, Mondelēz International's Head of Media and Consumer Experience Middle East, North Africa, and Pakistan (MENAP), Krinio Christaras, shares how a new conversational ad format helped Oreo drive engagement and gather insights.
Ramadan is a major moment for all things food in the Middle East and North Africa. People love cooking during this special time, with dessert being a particularly popular course during iftar, the evening feast that ends the daily fast. We thought Oreo deserved a place at the table.
We wanted to remind our Moroccan audience, especially, of the many ways our cookies can be included in their desserts. But we were after a fresh and engaging approach that hadn't been cooked up before. So we partnered with Publicis's media agency WB Media Morocco, and Google, who put conversational ads forward as a key ingredient to help us engage with consumers.
Smart cookie: Conversational ads that convert customers
Conversational ads are automated, written, natural language conversations between brands and consumers that drive awareness, consideration, and conversion. But to make the most impact, they must feel human.
"Conversational AI platform AdChat has a conversational display ad unit that lets consumers engage with brands in a way that's similar to how we interact with each other on messaging apps every day," explains Danny Greeff, founder of creative ad tech specialist agency, RebelRebel.
"When we work with brand teams like Oreo's, it's to ensure the customer's conversational ad experience is fluid, engaging and, above all else, human. This approach results in consumers spending more than 45 seconds interacting with an ad."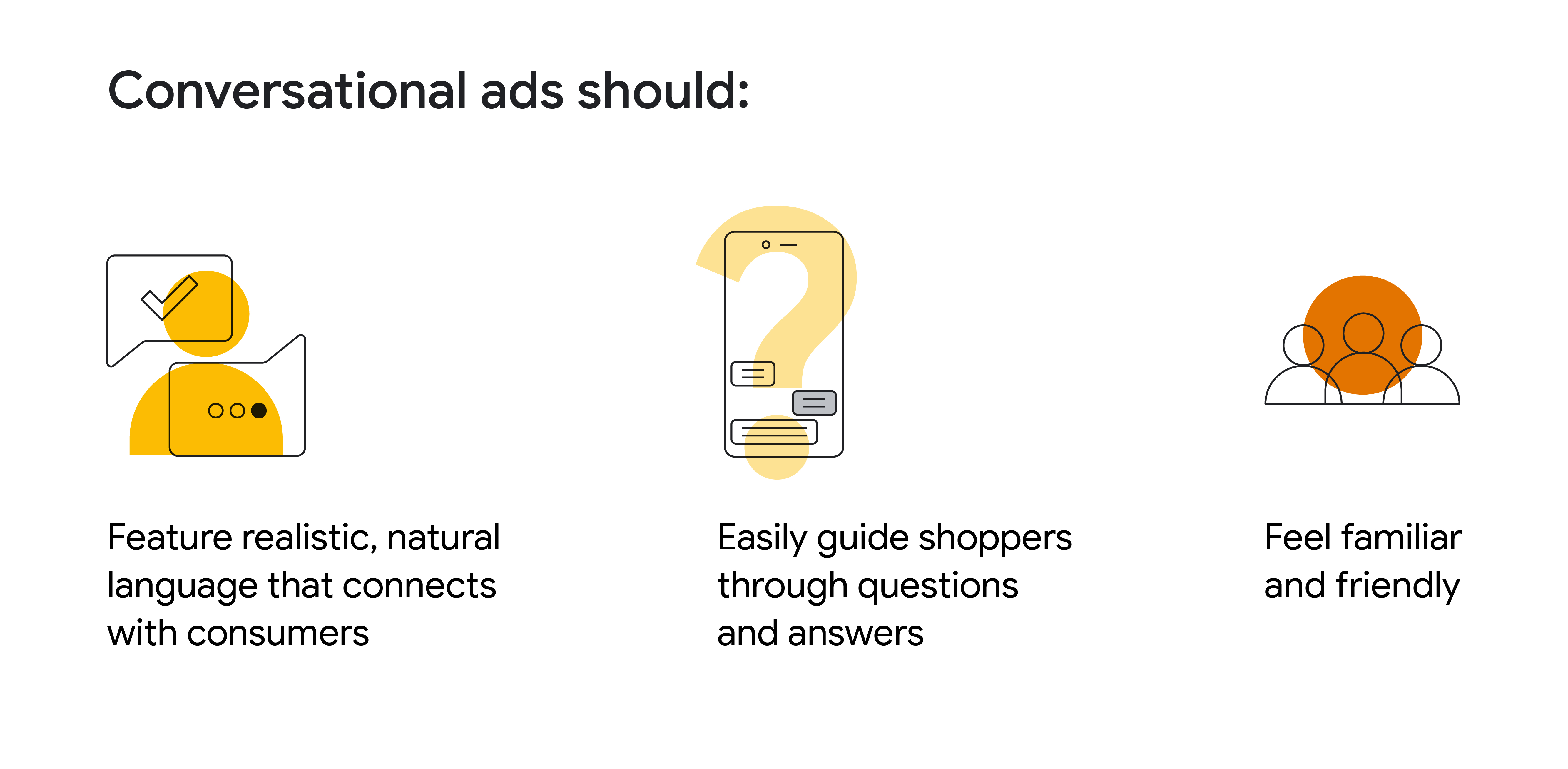 After the ad's intuitive conversation functionality was pinned down, creative agency Tribal DDB turned to aesthetics. They helped boost brand recognition during the ad experience by incorporating clear logo branding and a colour palette inspired by the iconic Oreo blue. As a subtle nod to Ramadan, they also included a playful crescent moon design featuring a nibbled cookie.
Recipes with a twist
With the campaign being featured in Morocco — where a large number of people speak French — we opted for a French-language ad.
The ad kicked off the conversation by asking Moroccan shoppers if they wanted a sweet treat for iftar. It then suggested six quick and tasty Oreo-based desserts they could choose from. Options included cooked desserts — for recipes like Oreo lava cake or cookie-stuffed donuts — and uncooked desserts, with recipes for Oreo sushi, cookie shots, hot-chocolate bombs, or cheesecake.
Each recipe provided a direct link to delivery app GlovoApp, making ingredient-buying a piece of cake. Shoppers also had the option to explore more recipes on Oreo's Moroccan website, or start the ad again.
Here is a visual of Oreo's conversational ad format. If you'd like to try it for yourself, scan the QR code or click here.
Sweet results, and moreish data to dip into
Our conversational ad campaign reached 1.5 million unique users in two weeks, seeing an average interaction time of 50 seconds. That's an engagement rate 10X higher than the benchmark for the Consumer Packaged Goods (CPG) industry.
And the cherry on top was that 92% of consumers who engaged with the conversational ad also clicked on the call-to-action button to visit the landing page, demonstrating the effectiveness of the ad chat in driving consideration.
"One of the most practical aspects of this display campaign — which was delivered programmatically through Google Demand Side Platform's Display and Video 360 (DV360) — was that it generated insights Oreo can harness for future creative and audience strategies," Marisa Isabello, media solutions manager at Google says.
For example, data revealed that 58% of ad users preferred recipes that involve no cooking, and just over half of these people wanted something to eat rather than drink. Of the 42% of people who chose 'cooked recipes', 56% wanted something that didn't involve baking. And 60% of all the people who saw the ad proudly declared 'I don't share my dessert'.
Possibly the most interesting new insight centred around gender stereotypes. Out of a broad target audience of males and females aged between 18 and 44, we saw 7% more unique clicks from men than women.
Consumer packaged goods brands like ours typically target females when it comes to cooking and recipes, so this was a really surprising insight to us. It shows we should be taking men more into account in our future campaigns — and we will.