This festive season, we're bringing you recipes to help you cook up a winning marketing strategy. From personalisation at scale to using data-driven insights to shape your campaigns, we've whipped together all the tools and tactics you need to succeed in the new year.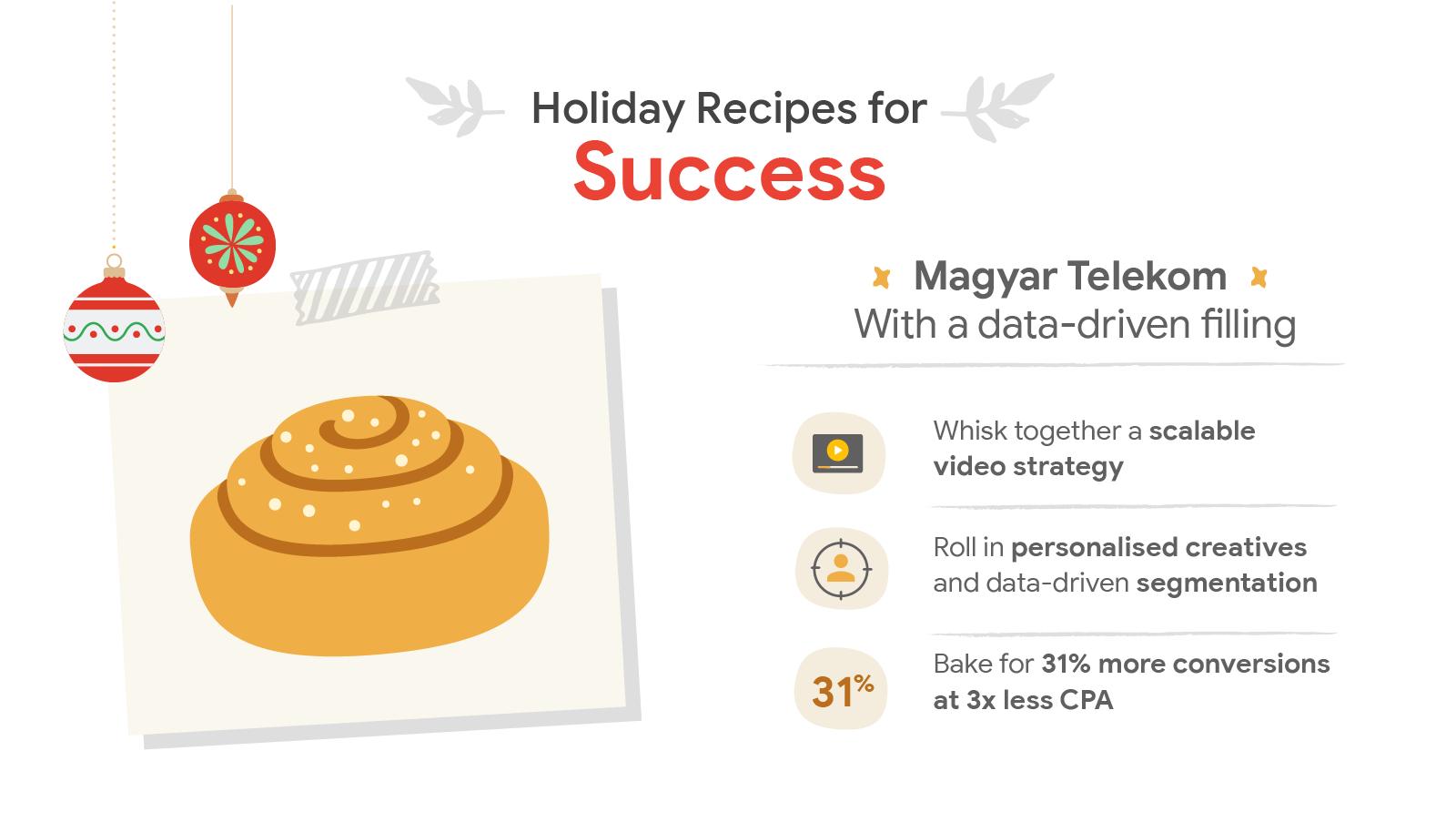 Discover how this major telco mixed personalisation with segmentation to spice up its video strategy and roll out more conversions for less. "The idea was to use video in a similar way to banner ads, where users get personalised ads based on their previous journey on our website or search history," explains Richárd Gál, digital specialist and senior PPC manager at Magyar Telekom. Gather around the table and share for a successful 2020.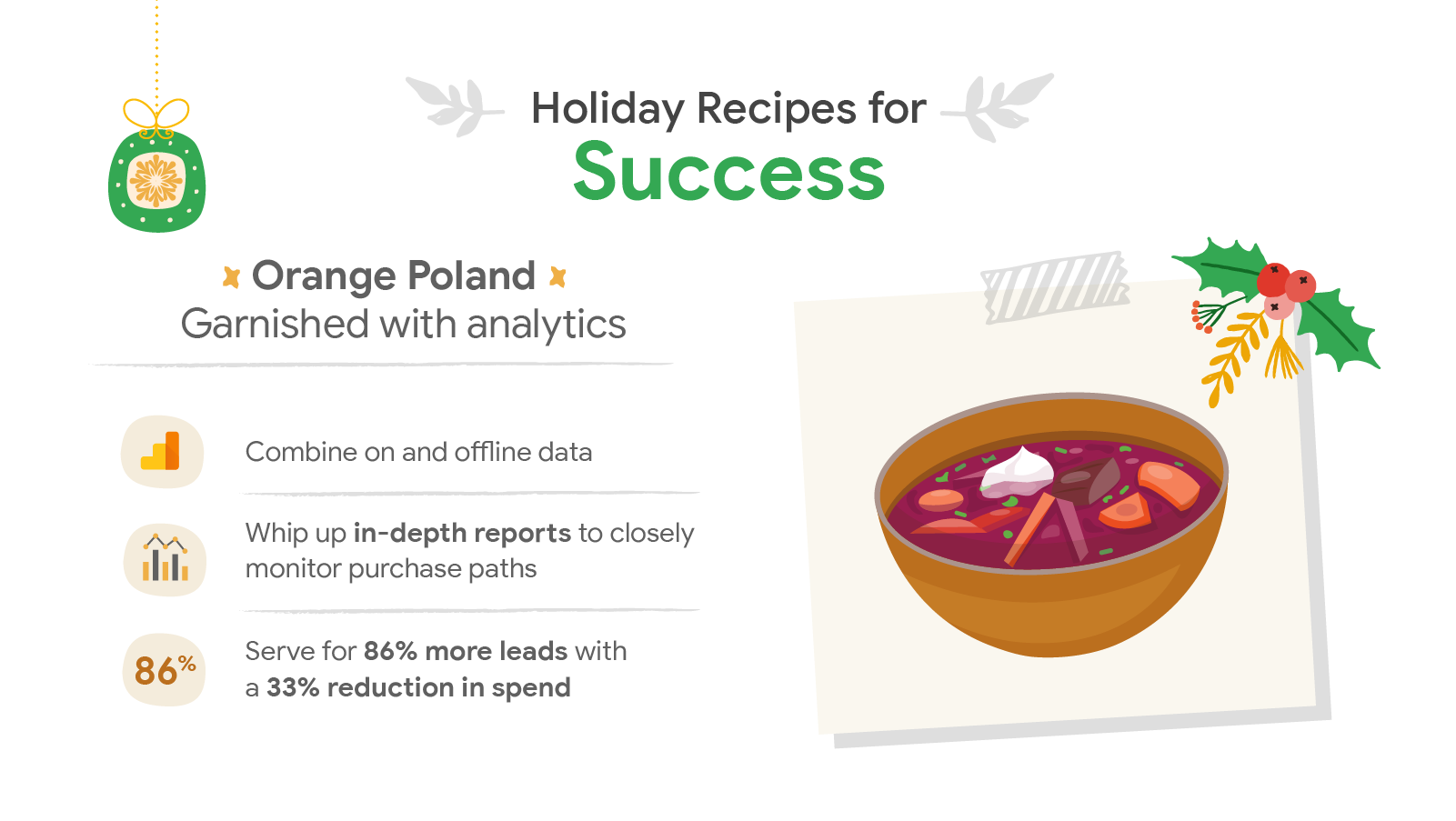 Businesses that use a data-driven approach can save up to 30% in cost efficiency and increase revenue by 20%. By harnessing both offline and online data and creating a strong analytical culture among its teams, leading telecommunications provider Orange Poland cooked up a campaign structure based on data-driven insights to increase sales. Savour these tips and discover the recipe for success.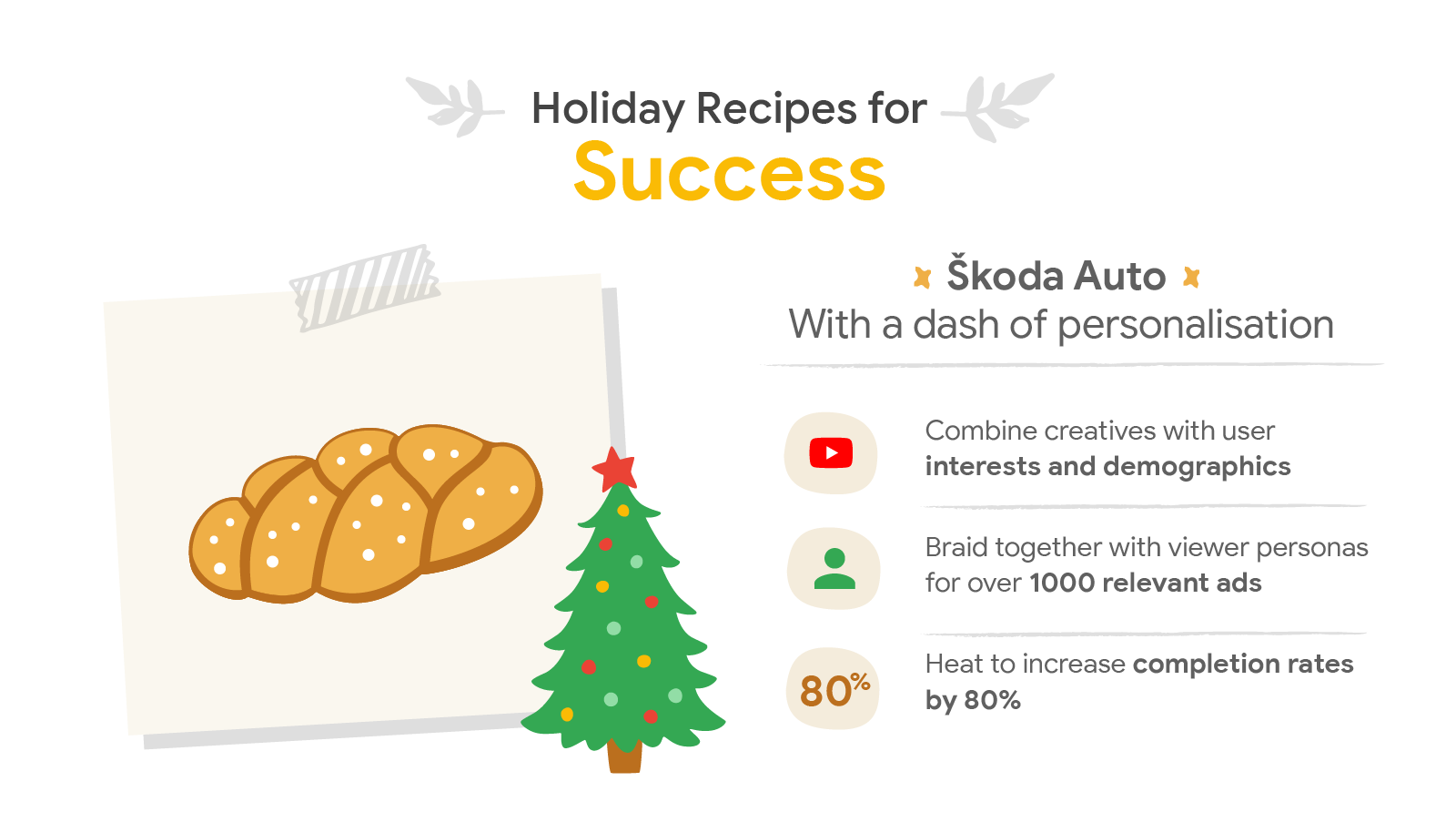 Scale and personalisation don't have to be opposing forces. With a mix of creativity, technology, and even psychology, automaker Skoda rolled out over 1000 personalised video ads to raise engagement and lower cost per view by 90%. Discover all of the ingredients to serve up a winning strategy next year.