Katherine Madley is the vice president of marketing for Game. Here she shares how AI brought great deals to more people – cost effectively and efficiently.
With 136 stores across 12 countries, Game is Africa's third-largest distributor of consumer goods. This scale coupled with our variety of products makes our sales strategy complex. It also makes increasing production, automating operations, and reducing costs a challenge.
Then there is our unique selling point which is to "beat any price, so you get more with every shop". If you've purchased any item from Game and within 21 days find a cheaper price elsewhere (either in-store or online), we promise to refund you the difference, plus 10% of that difference.
Communicating this message across a business as complex as ours called for an efficient solution with proven efficiency and scalability.
Getting executive buy-in for AI-powered solutions
In the past advertisers have been apprehensive about AI-powered campaigns, given the unpredictability of consumer behaviour, and a perceived lack of control. As we would soon learn, AI supercharged with first-party data can achieve more efficiency and scale at a lower cost.
iLead et al, our agency partner, listened to our concerns about maintaining control and staying on message in an AI-powered marketing environment. This led the team to suggest a test-and-learn approach.
The plan was simple: begin with a strong category in South Africa to start, review the learnings, and scale across the business. Performance Max was chosen to deliver the scale required to drive the efficiency we needed.
"We started with the appliance category based on historical data and comparative insights," says Delize Kruger, head of production at iLead et al. "This category is core for Game. Because it converts well online, we knew that if we could get the appliance campaign to perform well, it would be safe to move the rest."
Building the right audience with first-party data
To find the most relevant shoppers for this category, our agency and programmatic partners created a variety of audiences. These were segmented into ideal audiences by combining first-party data from our website within market segments, and audiences collected from organic traffic to our website.
Once we were clear on our audiences, we worked with the team at Google to help optimise our Performance Max campaign for our goals.
"We used Google audience signals, which utilises user intent to predict user engagement and help deliver results, ensuring ads are relevant and personalised, all the while respecting user data and privacy," says Toluse Akinlabi, a senior account manager at Google. "This strategy allowed Game to profitably and efficiently manage their user-acquisition costs."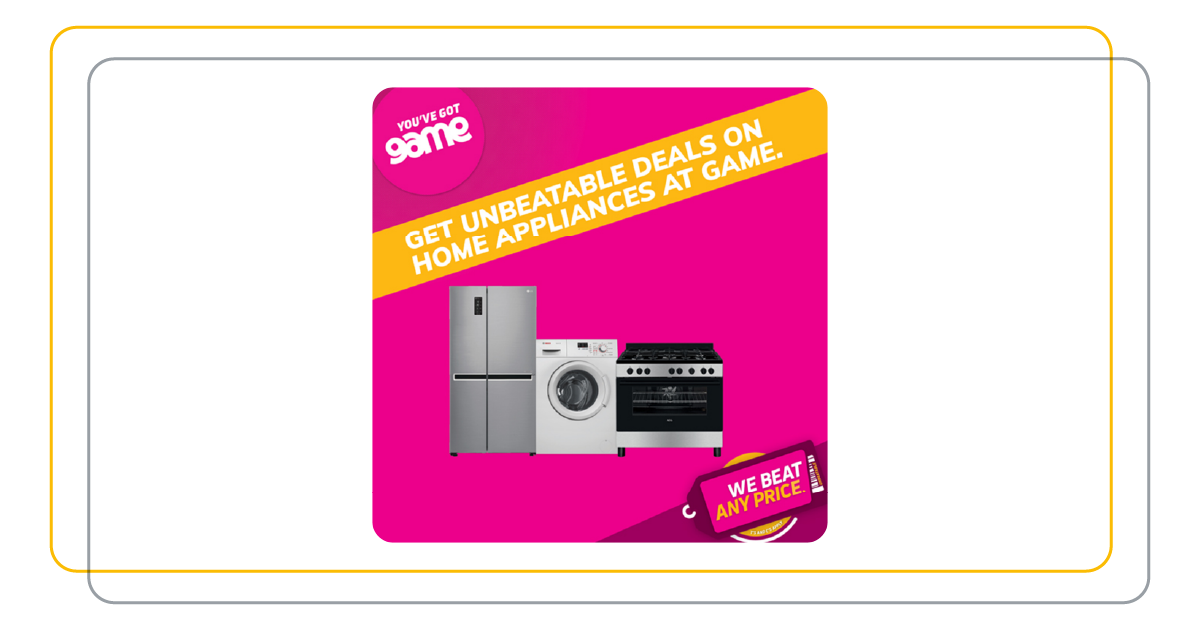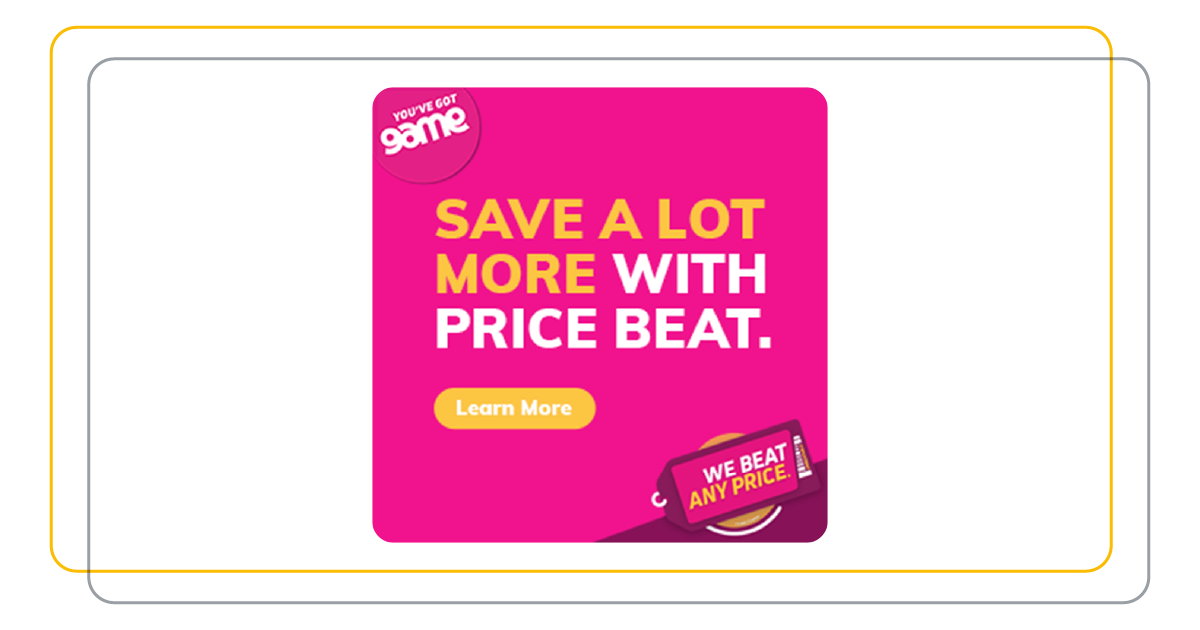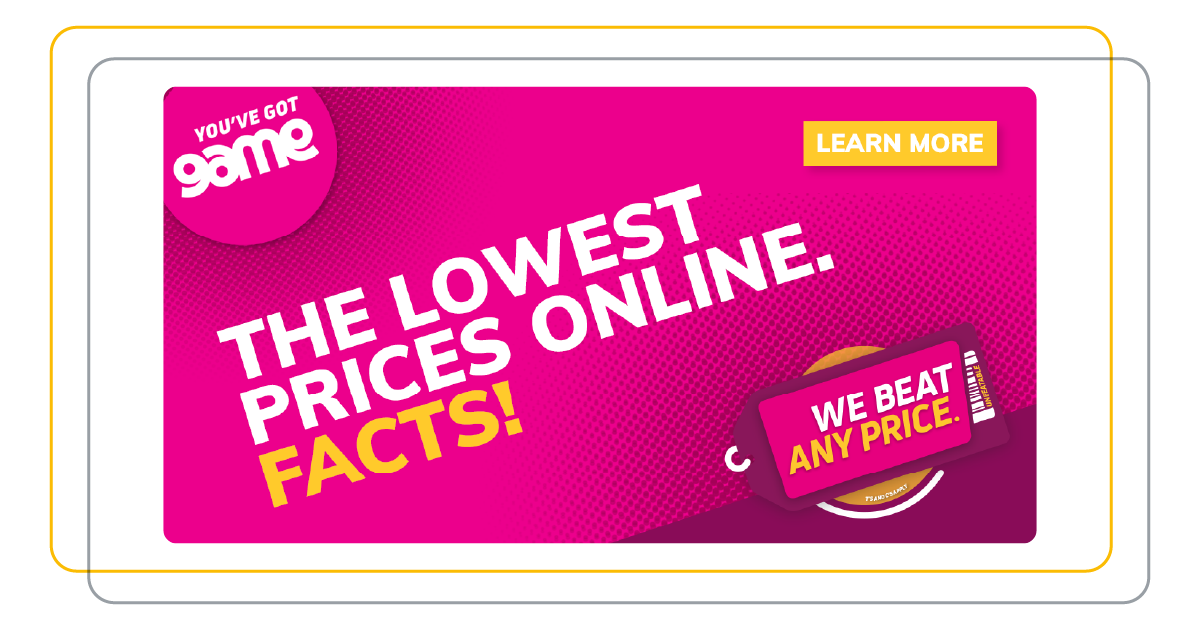 We used our campaign learnings and applied them to other categories until we had migrated all the categories.
"The early results proved that AI can turbocharge Game's business," Akinlabi says. "Using AI-powered tools, Game is able to focus on driving performance with their core categories and seasonal sales, ensuring shoppers are aware of their offerings across channels and devices."
The results were better than we expected.
We increased conversions by almost 3X compared to the same period in 2021, running on Shopping campaigns, and increased conversion value by nearly 91%.
Why AI?
Siloed ad buying compromises efficiency and minimises reach. Meanwhile, the right resources and technology can help any brand get ahead of their competitors.
AI is effective in filling consumer information gaps, analysing data, and adapting campaigns in real-time and at scale. A single tool enables marketers to increase conversions cost efficiently, allowing them to focus on creating the best customer experience.
"With shoppers moving between multiple touchpoints before making a purchase, and the fact that they can be at any stage of the purchase funnel, AI helps to reach as many customers as possible, regardless of where they are on the path to purchase," concludes Akinlabi.
Now that our executive team is fully on board with AI, we are able to build on our performance success and apply this strategy to our markets beyond South Africa.