Customers expect a tailored experience when shopping. And in an increasingly digital world, the expectation for personalised experiences is only growing.
For Jumia, Africa's largest e-commerce platform, the pursuit to bring this experience to its millions of customers across 10 markets launched an initiative to rethink its app remarketing strategy from the ground up.
The idea was simple: invest in a first-party data strategy to provide each shopper with their own shopping experience. But it would require innovation to pull it off.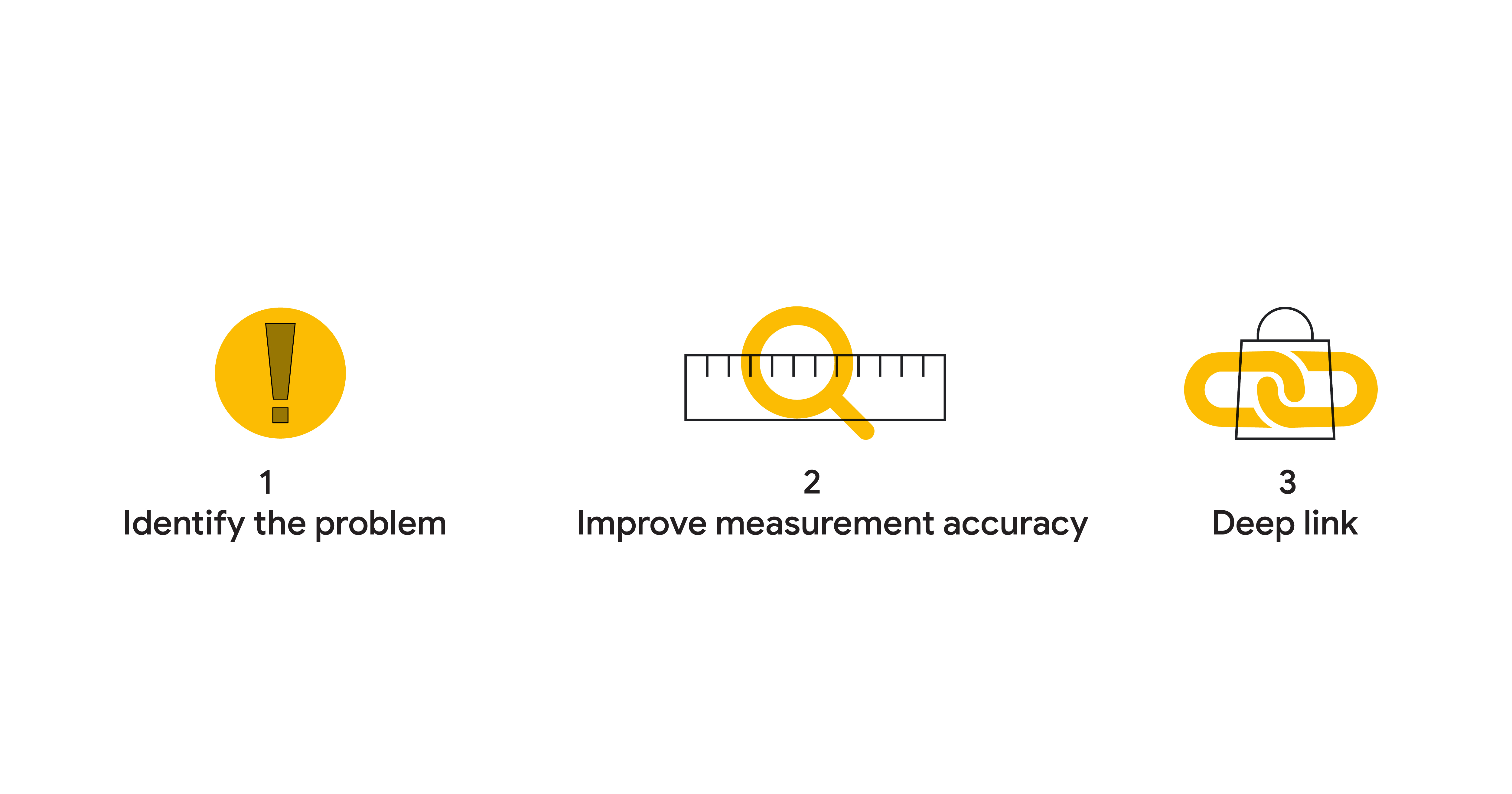 Using first-party app data to tailor experiences
To create the most personalised experience, the team made sure that, after browsing Jumia's app, users would see ads featuring products they'd seen but not purchased, or ones similar to these.
The success of this effort would be determined by a key metric known as match rate. This is the rate at which product IDs in Jumia's product feed match what Jumia's app analytics tool sends to Google Ads for dynamic remarketing campaigns. In other words, it measures how often the remarketing ads show relevant products based on users' behaviour in Jumia's app.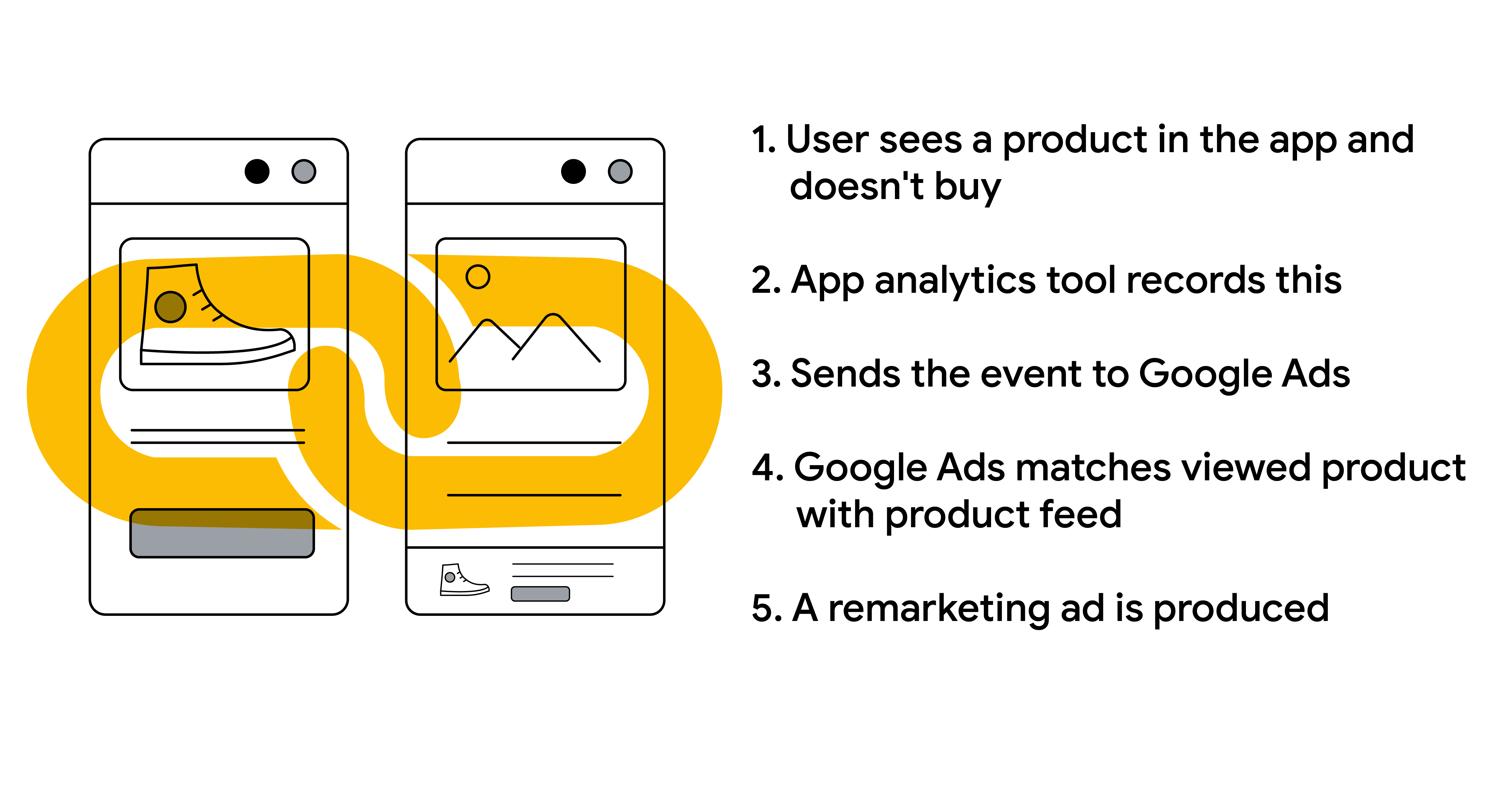 "The challenge was ensuring that the first-party data from our internal data sources was accurate so we can create the most personalised user experiences," Tarmizi Haryono, performance marketing manager at Jumia Group, explains.
Identifying the problem
To understand why the performance of their existing app dynamic remarketing strategy was lower than expected, they decided to test a new approach with one market.
Match rate measures how often ads show relevant products based on users' behaviour in Jumia's app
The test entailed comparing product data, such as product IDs, with shopper information, like usage and products seen. This revealed two things. The app analytics tool was not reporting when a product was viewed in-app and the product feed was missing a few categories.
This resulted in a match rate between these data sets that was less than 10%, well below the industry benchmark.
Improving measurement accuracy
The team found that existing dynamic remarketing campaigns were showing a generic image instead of personalised product suggestions. This was mainly caused by the app analytics tool not always passing the relevant product information to Google Ads.
The more first-party data the analytics tool can collect, the greater the chance of accurate remarketing ads
Working with their app developers, Jumia made sure all unique product IDs, and other relevant product data, were properly measured and reported by the analytics tool as seen by users in the app. This boosted the match rate from 10% to over 70%.
Deep linking
To make the experience as seamless as possible, they also implemented deep linking to take users directly from an ad to the product page that it is promoting in the app. Without deep linking, people would land on the mobile site instead, where the analytics tool is unable to track user views.
Getting deep links right is essential to improving measurement accuracy as it'll lead to more insight into user behaviour. And the more first-party data the analytics tool can collect, the greater the chance of accurate remarketing ads.
Scaling the learnings
The impact of this new strategy was significant. Since implementation, sales have increased by over 70% within the app. These results encouraged the team to significantly increase app dynamic remarketing spend and scale this approach to 10 African markets.
"App dynamic remarketing has now become a part of our always-on performance marketing," Haryono says.
Looking ahead, the team at Jumia is focused on increasing the brand's digital maturity by investing in the overall web-to-app experience for their present and future customers, as well as continuing to improve their data and analytics infrastructure.
A number of initiatives have been set in motion to achieve this goal:
Further improving and efficiently monitoring existing web-to-app deep links
Migrating to Google Analytics 4 for improved app and web measurement
Using Google Analytics 4's BigQuery capabilities for unified reporting across Jumia's businesses
This is the beginning of a journey that will see the team improve on its ad tech foundations to further increase profitability, accelerate customers acquisition, and improve the return-on-investment of marketing investments in the long run.