As Chief Marketing Officer at Wise, Cian Weeresinghe works to develop and carry out the company's marketing strategy and to align this with Wise's overall business goals.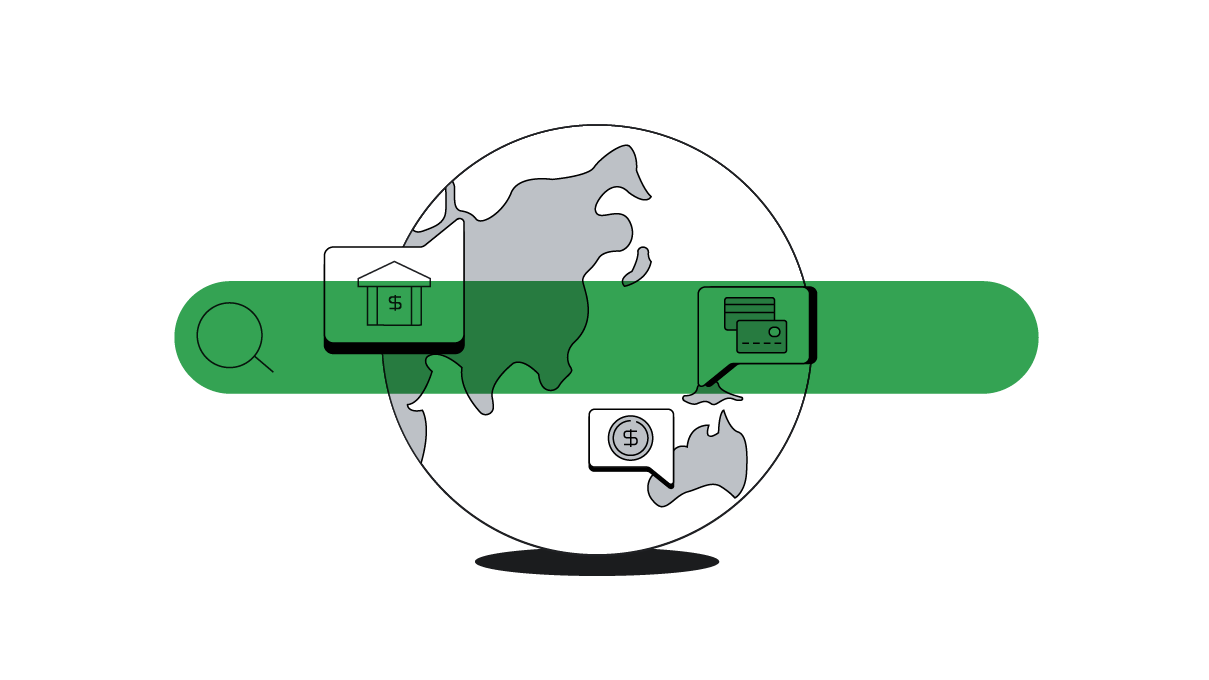 At Wise, we're proud that our money transfer services help people and businesses create moments of growth everyday. This may be sending money abroad to pay for a wedding, transferring funds overseas to invest in a start-up, or paying suppliers in a foreign country.
But a few years ago, we found our online search advertising was struggling to grow. Paid search advertising was increasing still, but it began to do so at a declining rate. Meanwhile our business and operational growth remained in full swing. In other words, our main revenue stream showed its first signs of maturing.
Founded as an international money-sending platform by two Estonian friends working in London in 2011 — and since grown with over 16 million customers — Wise's Google Search campaigns had begun to struggle with competitive market saturation and profits from the channel began to plateau. So we went looking for a solution: And we found it in Search.
A new strategy to embark on
We dug deep into Search and keyword trends. And there we discovered a surging demand in some of our key regions for a product we were in a perfect position to offer: The travel money card.
To tap into that unmet demand, we began a strategy to rebrand our multi-currency card as a 'travel money card' and we adapted our Search campaigns to include the keywords that let people know we have what they're looking for.
Our focus on search trends also helped us identify the markets where we could quickly reach the largest number of new customers.
Since expanding into travel money cards in early 2022 we've seen a huge jump in new users. Including 400% year-over-year increases in the Pacific region — mainly Australia — and 300% year-over-year growth in Brazil. This year, we've built on that success and scaled the product and Search campaign to 15 additional countries across Europe.

Our Head of Paid Search, Li Peng described it as "moving into new territories where our major competitors are not operating, or not operating as strongly as us, where we can regain our space in our customers' online search landscape." And that means with the same Search campaign budget spend we are able to achieve far greater results.
Keywords are key to finding new avenues for growth in Search
Research using Keyword Planner confirmed there was a healthy potential market for travel money cards, and helped the team to expand on these primary search keywords. "This signal was the market demand proof we needed to bolster our decision on going bigger with this product angle," Peng recalls. "We had to be there to catch the first wave, to capitalise on this opportunity."
Together with our search engine marketing (SEM) team, we had noticed that some people landing on Wise's multicurrency account page were searching for the term "travel money card", and we decided to look more closely at that connection. Focusing mainly on the terms "travel money", "travel card", and "travel money card", we analysed data from Google Trends and saw that internet searches for travel money cards had doubled between March 2022, when travel around Europe boomed, and May 2022.
These tools also allowed us to forecast the search volume for specific terms in each market to see where demand for travel money cards was higher, so we could confidently scale into those markets for quick wins. So far, the new Search campaign has boosted conversions in the UK, Australia, New Zealand, and Brazil.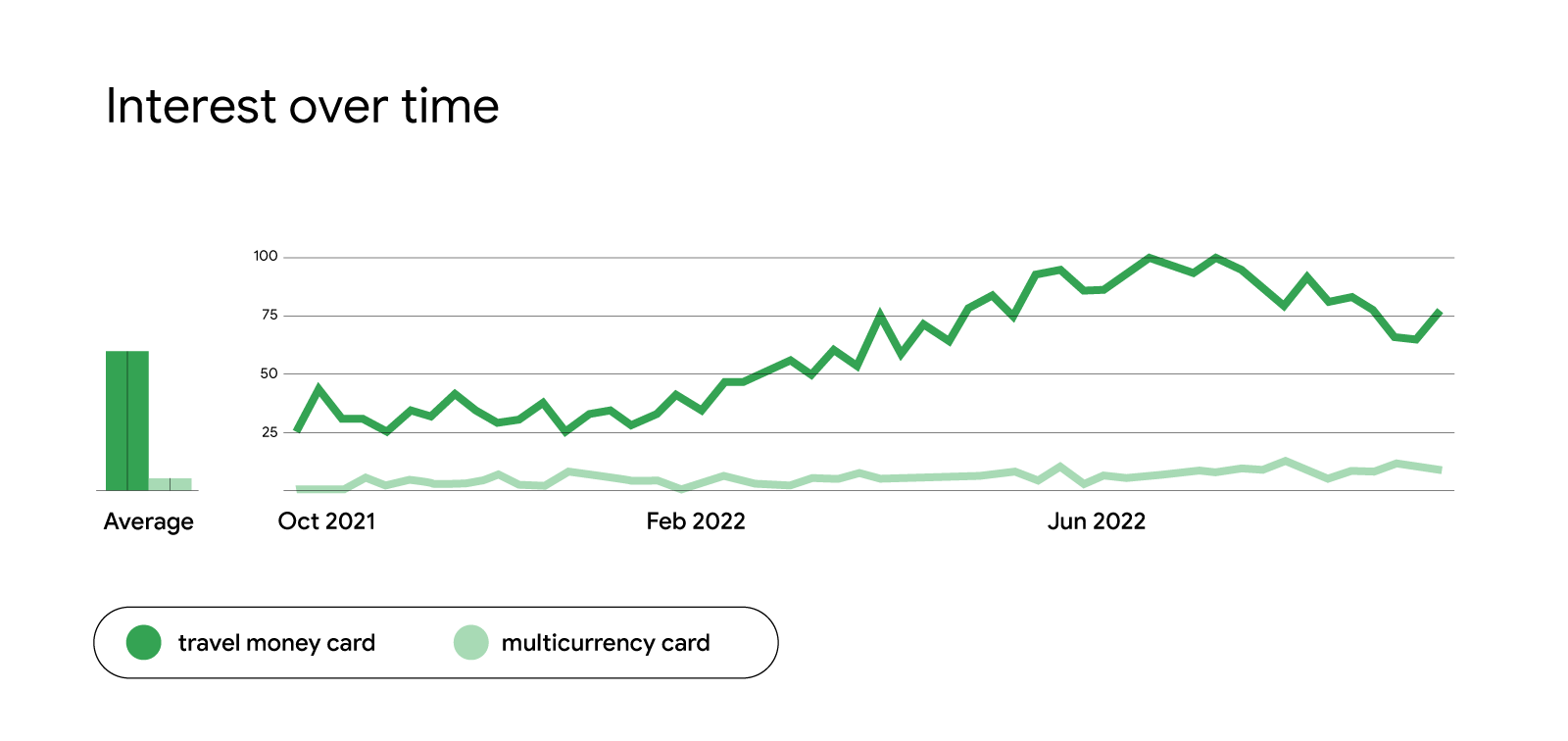 Following the exciting results from our English-language markets, we have now begun scaling to our European markets. That process is a bit slower because of the need to adapt the Search campaigns to local languages.
Peng said: "There is an expected discrepancy between our successful keywords in English and their literal translations. We know these won't always mean exactly the same thing and how we would understand the travel money card in English may differ across non-English markets."
Our decision to invest in the travel money card campaign, to create a dedicated travel money card landing page, and to blend the terms "travel card" and "travel money card" into our Search efforts resulted in us regaining a fresh opportunity for growth.
Two years ago, our multi currency card campaign customers represented less than 10% of new users who came to us via Search. The new card campaign now delivers more than half of the business driven to Wise through Search. And this expansion of our search engine marketing strategy has led to 90% year-over-year customer growth with Search.