In this period of rapidly changing consumer behaviour and an increasingly complex media landscape to contend with, one thing businesses can control and use effectively — with the right approach — is data.
For that, an increasing number of marketers are turning to econometrics, a statistical approach to measuring marketing effectiveness that can help businesses better evaluate their own data to determine an optimal marketing mix. For example, it can help establish which channels are driving sales, how activity on one platform can impact another, and, ultimately, the nuanced dynamic between video ad spend and business results.
For British mobile network operator and internet service provider EE, econometrics has been fundamental in shaping its omnichannel strategy and informing a successful pivot to online video through YouTube.
Assessing impact in an increasingly complex measurement environment

"We were already investing significantly in search and display and capturing more than a fair share of market there. However, we wanted another performance channel to broadcast short-term offers to drive demand.
"We hadn't really considered digital video for these goals before. And there was also concern it would add another platform to an already complex measurement environment. But econometric modelling enabled us to test video and get that consistency of data we needed across all channels.
"YouTube spend was split out into offer-based performance messaging using YouTube for Action and brand campaigns, and an econometric lens was used to assess performance. An external agency provided manual weekly breakdowns of spend, impressions, views, and sales.
Econometric modelling enabled us to test video and get that consistency of data we needed across all channels.
"The results were phenomenal - test campaigns saw a 29% increase in sales. Not only did YouTube for Action prove an effective tool to drive demand, leading to a sustained investment in video, but we also now have a single reliable source for informing spend and determining return on investment (ROI) across a range of media channels."
How marketers can leverage econometrics to get the most out of their data
By utilising econometric analysis, EE was able to extract consumer behaviour insights from its own data and evaluate the power of online video for performance messaging. Here are five actionable takeouts for any marketers seeking similar results: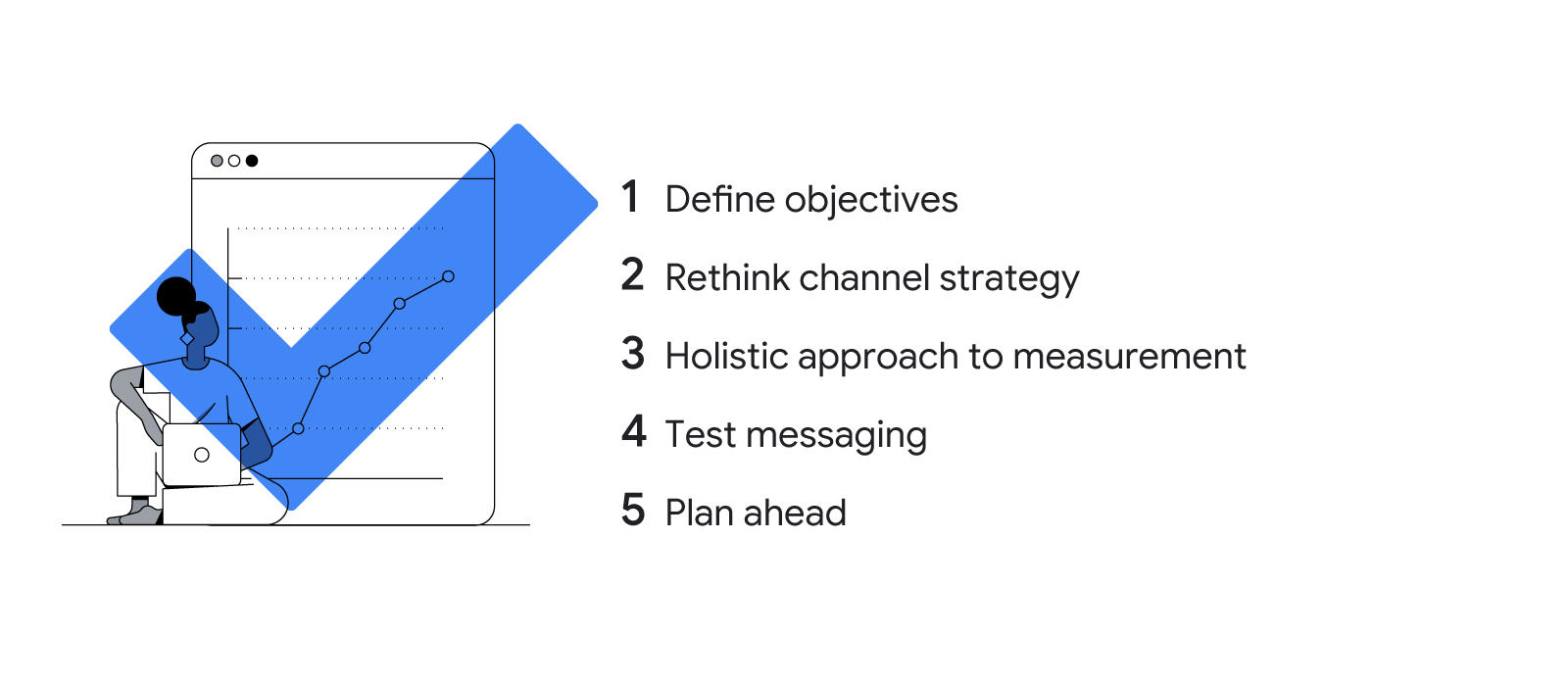 1. Define your objectives from the start
EE had a clear question to put to the test: could online video drive hard performance messaging? Econometric analysis is only ever as good as the data you put in. To ensure you're getting the answers you need, ensure your questions and key performance indicators (KPIs) are defined from the offset.
2. Be prepared to rethink your channel strategy
The purchase journey is changing, with the role multiple channels play in driving purchase decisions shifting too. Search can be the first destination when researching products, not just the last. And online video can deliver effective performance messaging. Be ready to consider an omnichannel strategy to reflect changes in consumer behaviour based on econometric insights.
3. Take a more holistic marketing approach to measurement
Consumers increasingly switch between platforms and devices, and brands need an omnichannel measurement strategy to match. Using econometric analysis, marketers can get a holistic view of ROI across all digital activity as well as granular insights by channel. Apply these learnings to optimise your media planning and investment accordingly.
4. Discover the impact of your messaging
With econometrics, advertisers can test and build up a more detailed picture of the impact of different creative and messaging: what's driving sales or building brand, what's cutting through, and what isn't. For those wanting to drive business results and conversions, consider YouTube ads and tools such as YouTube for Action to reach audiences who have searched for specific terms related to your business with prominent calls to action.
5. When it comes to data, look back to go forward
Econometric analysis is not only a tool for measuring marketing effectiveness and the short-term impact of your digital marketing; it can also be used to extract great value from your existing data. For advertisers wanting an historical overview of channel performance, marketing effectiveness, and evolving consumer behaviours, econometric analysis provides a quantitative and reliable way to inform long-term strategic planning decisions.