In our 'Anatomy of an Ad' series, we delve deeper into our star line-up of six award-winning success stories, taking a forensic look at the strategies that drove best-in-class results.
Which item in wardrobe says the most about you? Okay, sure: maybe for you it's a nice pair of handmade espadrilles or that pin-striped blazer you paid a small fortune for, but for a generation of millennials, it's a jacket. A warm-enough-for-winter, cool-enough-to-club-in, wear-it-absolutely-everywhere jacket.
Superdry knew that, but also wanted to shake up their approach to marketing a key sales category with a campaign that wouldn't only shift brand perception, but also directly drive sales. With Black Friday, Cyber Monday and Christmas combining to create the year's most important trading period, products needed to be relevant but also incredibly easy to buy: engaging consumers at every stage of the purchase journey and working both online and in-store.
The solution they hit on? This Is The Jacket, a campaign designed to remind 16-35-year-olds that it's always worth investing in one quality piece of outerwear: something they can shelter under, lend to friends, hug in… and, if necessary, even sleep under. The hero piece of content, created with Iris Worldwide, was a short film filled with relatable moments – from first dates to chip shop debates with mates – voiced by grime artist Paigey Cakey and showing off the breadth of Superdry's range. The brand then worked directly with Google to build individual campaigns targeted at different ages, genders and interests, embracing the wide array of YouTube's targeting options to drive relevancy.
"YouTube's role was really to drive awareness – we knew the age group we were trying to drive reappraisal of were on YouTube every day."
– Tom McEwan, Performance Marketing Manager, Superdry
The campaign focused on efficiency at every stage. As well as Trueview instream – which improved Cost-Per-View metrics through its skippable format – Superdry made use of TrueView shoppable ads and their own rich merchant centre data to surface product-specific imagery and bring prospective purchasers directly to relevant product pages. Using the newly launched YouTube Store Visit metric also allowed Superdry to gauge the campaign's impact on in-store footfall.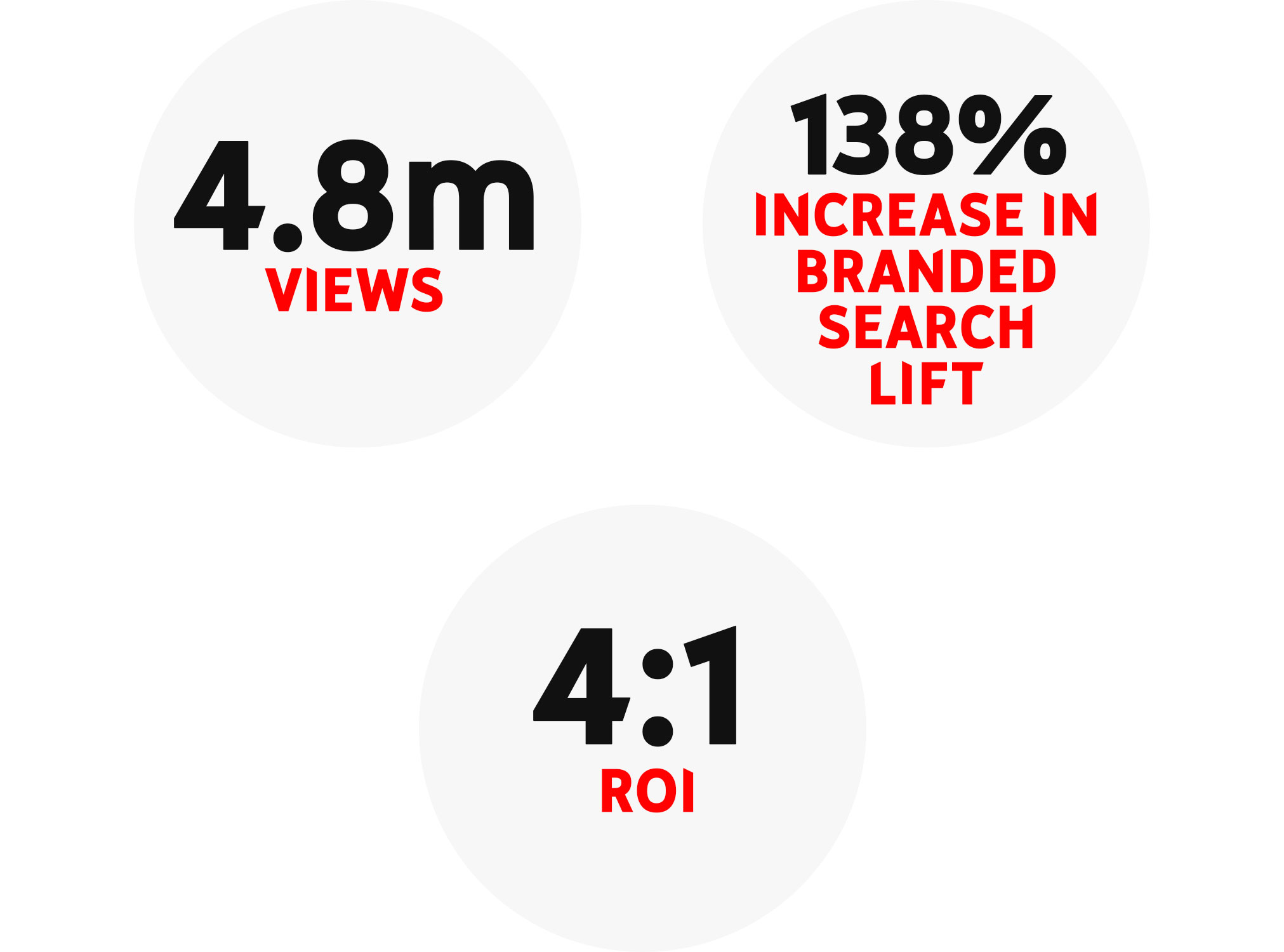 This Is The Jacket was a winter barnstormer. The campaign garnered over 4.8 million video views, delivering a cost-per-view 50% lower than regular retail benchmarks. YouTube Brand Lift surveys showed that the campaign delivered a 58% increase in ad recall and a huge 238% increase in branded search lift. But it was ROI where Superdry saw perhaps their most impressive results, with in-store purchase rates and footfall tracking showing that the YouTube investment delivered a fourfold return – not to mention that a lot of young people got to stay warm (and look cool) over the winter.