Harried parents are finding a lot to like about voice-activated speakers. They've told us that the devices make their lives easier, which makes sense considering they're using them to multitask during mealtime, or help them with the kids' homework.
Perhaps that's why parents have become voice-assistance power users. We've found that they're using the devices more than non-parents, and they're also using them differently. Here's what our research has turned up.
Power users and shoppers
Creating to-do lists, managing their calendars, checking scores, looking for information about local places—more parents than non-parents are using their voice-activated speakers on a weekly basis.
Tasks done at least weekly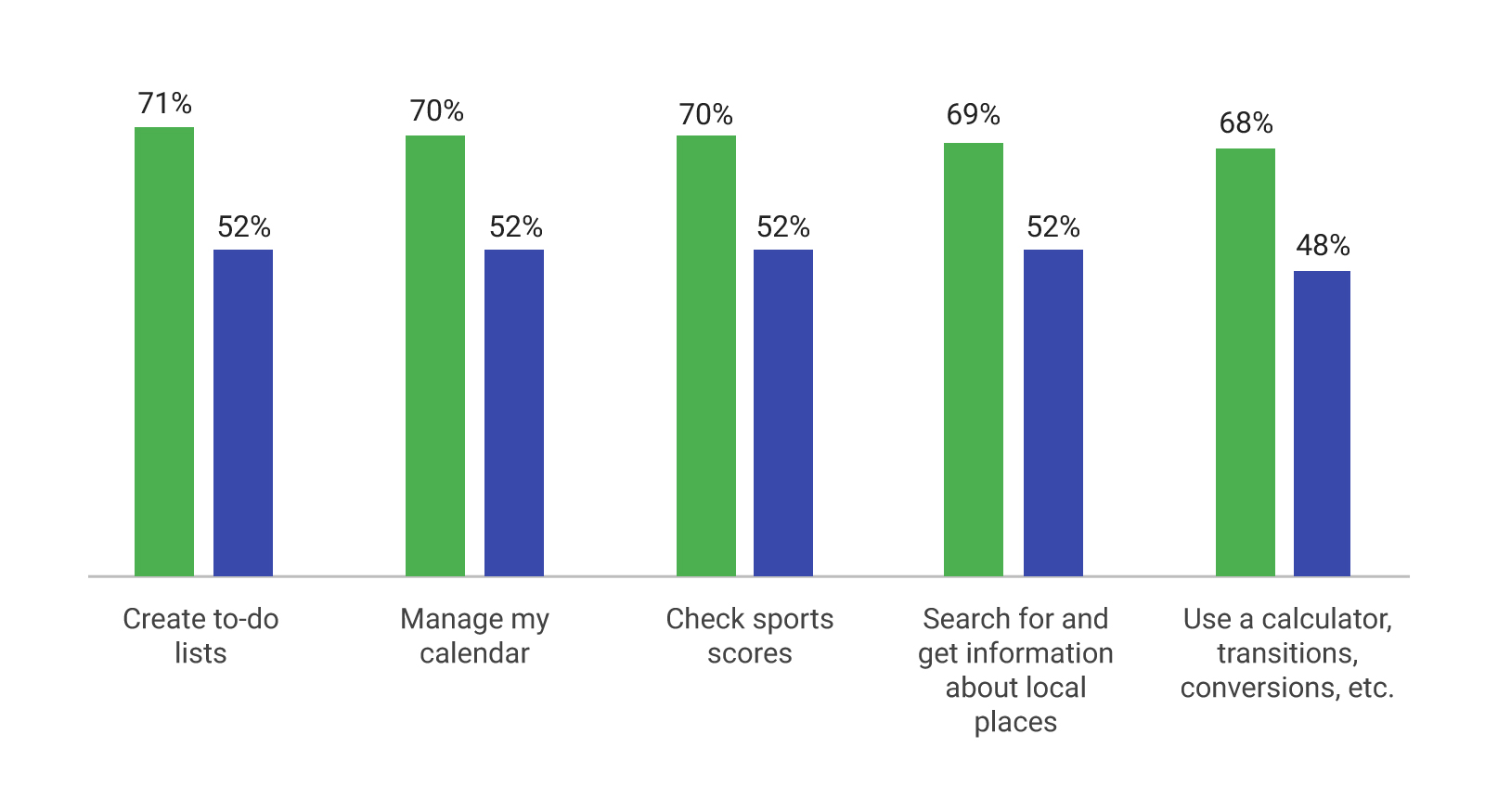 They're eager to connect with businesses using their speakers, too. They want to find business information, call up customer service, and discover new brands using their devices. 72% of parents who own voice-activated speakers said they are likely to use them to buy something in the next month. That's significantly higher than the 51% of non-parents who say the same thing.1
And once they start using them, they're hooked. "I'm so used to it that it's hard to be without it," said one parent who owns a voice-activated speaker.
A tool for multitasking
Parents are more likely than non-parents to use their voice-activated speaker as part of their daily routine and juggling multiple things at once. It turns out that 76% of parents say they typically use their devices while doing other things, compared to 62% of non-parents.2
How they typically use it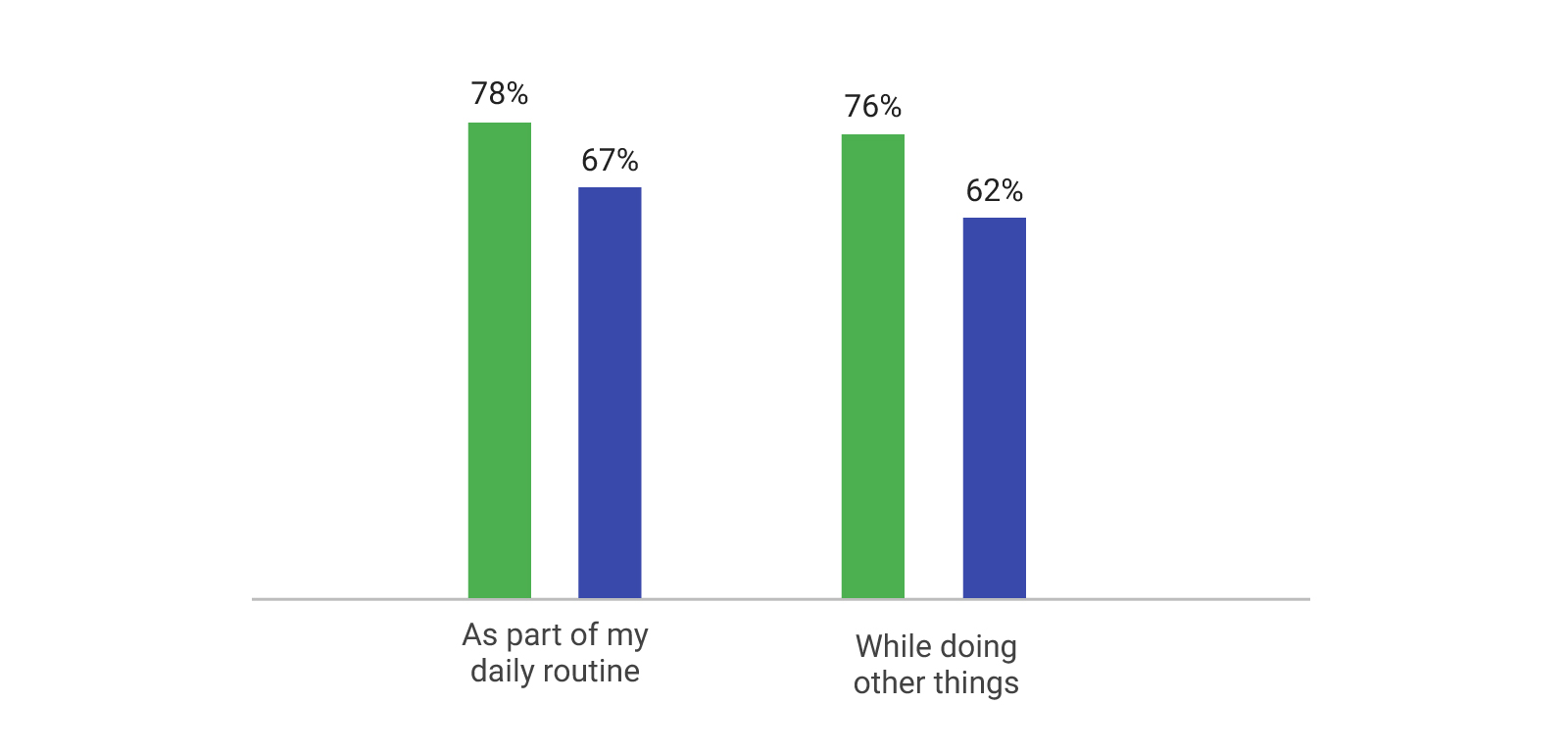 "If I'm on my phone, it's taking time away from cooking or doing something with the boys," one mom told us. With her voice-activated speaker, "I can do a lot of things. … I can start asking it about whatever."
Fun and functional for the whole family
One way voice-activated speakers are helping parents is by keeping the kids entertained, or helping with the homework.
Top five things parents say their children do on their voice-activated speaker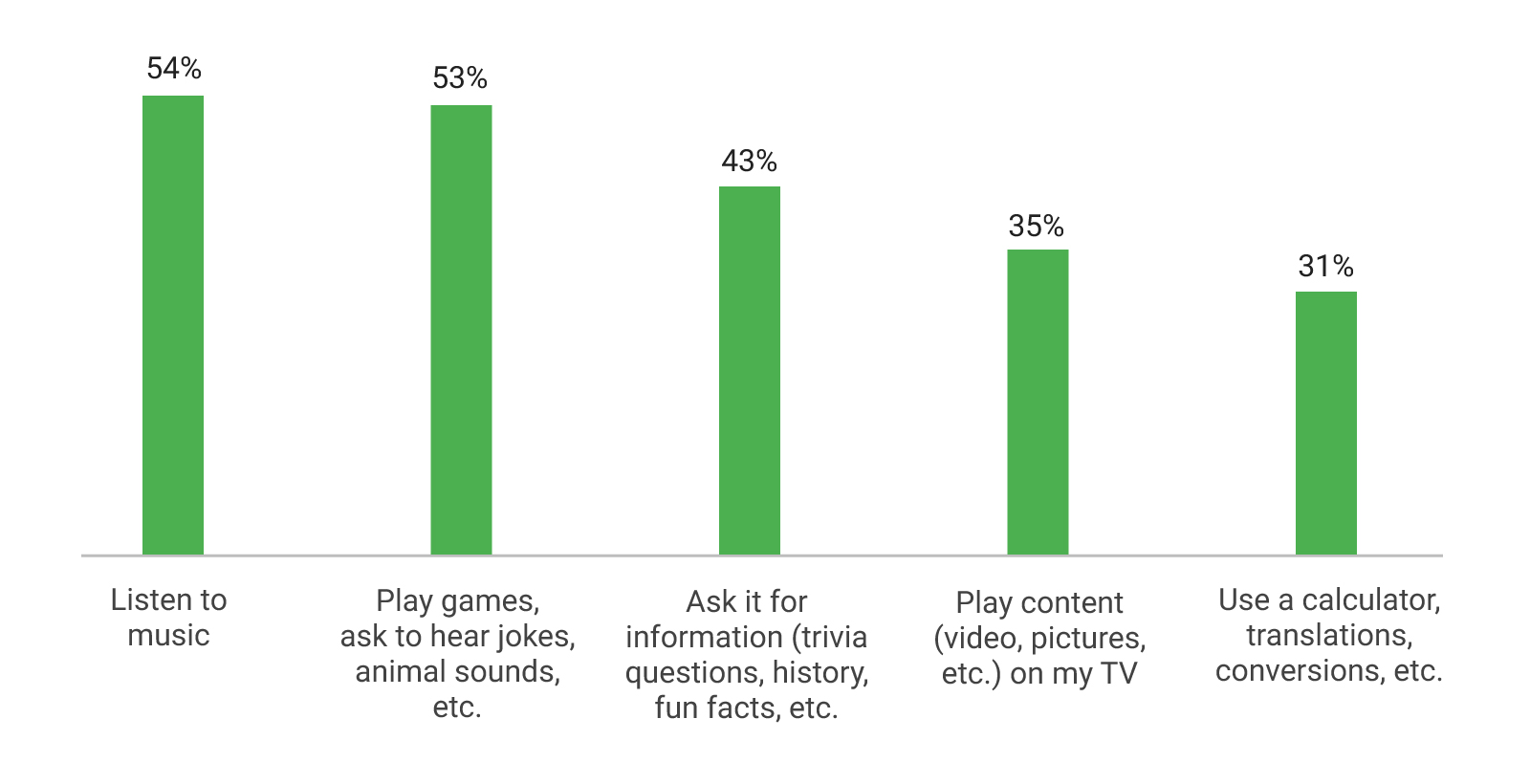 "They can go to their room and listen to music, ask whatever questions they want," one mom told us. "It's useful for them to play around with."
The devices are also useful for school projects. "My kids had to do a project and asked it historical facts and for presidential speeches," said one parent.  
"It's another resource," said another. "They're not going into an encyclopedia, they're going onto the internet and now they have this."
One mom pointed out that it's easier for the kids as well. "Sometimes the way you think is faster than when you type. The ability to ask gets them more excited. They're not proficient enough at typing and they get frustrated. But if you're asking, it's more engaging. It's something that's just easier for them to use."