Safe-sex products that keep your love life under wraps.
The Story
In Singapore, condom advertising is banned from broadcast media, which makes marketing the prophylactic practically impossible. Okamoto needed another way to reach its audience of young adults. We knew that most Singaporeans live with their parents into their 30s, making privacy a premium. Singapore is still a largely conservative society, meaning that when Singaporeans have sex, they have to keep things under wraps. We created a campaign based on new, fun products that gave Singaporeans more chances to hide out and have fun, providing them with more opportunities to use Okamoto condoms.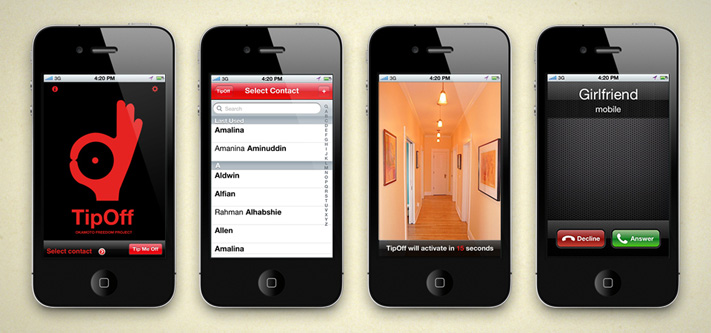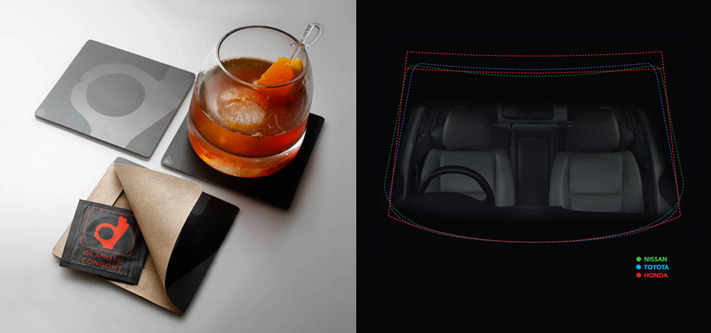 The three products were designed to help in relevant scenarios. Urban Camouflage is a car screen that makes your car look empty for nighttime drives. The Nightcap is a coaster with a hidden condom, sold at bars and clubs. And to make the most of an empty house, use TipOff: the smartphone app that keeps an eye out when you've got your hands full. We created online videos and banners, used social media and engaged popular bloggers who endorsed our solution to the Singapore-wide problem. The buzz drove our audience to the Okamoto Freedom Project microsite, where they could purchase the products.
The Technology
Commerce

eCommerce Platform

Mobile

iOS

Social

Facebook

Video

Web/Apps

Online publications
The Results
Soon after its launch, the Okamoto Freedom Project was picked up by popular websites and forums. On top of successful bar promos for Nightcap reaching 100,000 people, our blogger engagement programme was a great driver for online traffic. Numerous lifestyle magazines gave the Project coverage and thousands of TipOff downloads came from Singapore and around the region. The Project as a whole reached an audience of over one million without any need for traditional advertising. Best of all, the Okamoto Freedom Project led to an increase in the number of Okamoto condoms in our audience's pockets.
416
total hours of missed sleep
169
gigabytes of data used
21
team members working on this project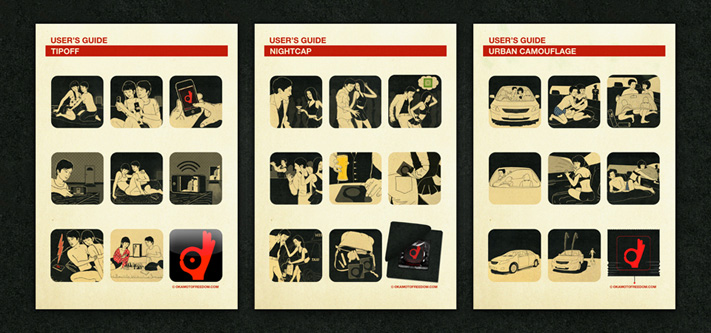 The Team
John Merrifield 
APAC
Oz Dean 
Creative Director
Brent Farrell
Managing Director
Antti Toivonen 
Creative Group Head
Maurice Wee 
Creative Group Head
James Holman 
Copywriter
Martin Loh 
Copywriter
Reginald Ocampo 
Art Director/Illustrator
Daphne Tann 
Junior Art Director
Sharim Gubbels 
Senior Art Director
Alex Kwa 
Art Director
Sean Tan 
Senior Developer
Hilwan Idus 
Developer
Kaye Cheng 
Social Media Creative
Takanori Iseki 
Producer
Jonathan Leck 
Producer
Jacinta Ong 
Digital Account Director
Brent Tollman 
Planning Director
Melanie Keppler 
Senior Account Manager
Haydn Evans 
TV Producer
Vinda Karunan 
TV Producer
Jean Abidean 
Artbuyer
Audrey Anthoney 
Artbuyer
Chris PileMD
iOS development