It's essential for brands to meet consumers in their moments of need. But how you meet them is equally important. If a brand's message isn't useful or relevant, people will simply move on to another brand. Here's how marketers can create a strategy based on usefulness.
If you want to win the hearts and minds (and dollars) of consumers in their micro-moments, you have to do more than just be there. You have to be useful too. That means connecting people to what they're looking for in real-time and providing relevant information when they need it.
Mobile adds a rich layer of context on top of intent that lets marketers create even more relevant messages in micro-moments. For example, when someone searches for digital cameras, are they at home, on the street, or actually in your store? Is it 6 p.m. Friday or 6 a.m. Monday? The answers to questions like these play a role in determining what problem consumers are trying to solve, what creative they'll respond to, and what marketers need to think about when trying to engage them.
And being useful in those moments matters. Take the fact that 51% of smartphone users have purchased from a company/brand other than the one they intended to because the information provided was useful.1 Seventy-three percent of consumers say that regularly giving useful information in their advertising is the most important attribute when selecting a brand.2
Only 9% of users will stay on a mobile site or app if it doesn't satisfy their needs.
And the consequences of not being useful are serious too. Without utility, consumers will not only move on in the moment, they actually might not ever come back. Only 9% of users will stay on a mobile site or app if it doesn't satisfy their needs (e.g., to find information or navigate quickly).3
In fact, 66% of consumers will take actions that have some negative impact on their brand4, including:
40% will be less likely to come back to the mobile site or app.5
28% will be less likely to purchase products from the company in the future.6
Let's look at four key types of micro-moments and dissect how being useful can translate into successful content creation and mobile strategies.
How to Be Useful in Micro-Moments
I-Want-To-Know Moments
From "How can I eat healthier?" to "What is my credit score?" or "What's the best SUV for toddlers in tow?" consumers are turning to their phones to learn in the moment, even when it's for larger purchases with higher stakes. Why? Because mobile helps them chip away at a long purchase journey.
Most people will gravitate toward brands with snackable, educational content—not brands giving the hard sell. And when a brand's mobile site or app helps a consumer easily find answers to their questions, 69% are more likely to actually buy from them.7
Helping them find answers to their questions can make or break a sale and influence a consumer's perception of your brand in the future. Realtor.com recently revamped its content strategy by introducing a helpful video series for house hunters.
Realtor.com Helps Homebuyers Take Their First Steps
Realtor.com's marketing team realized that searching for home listings is only one step in a long (and often confusing) homebuying journey. To be useful to first-time homebuyers, it enlisted the help of actress Elizabeth Banks to create step-by-step videos to walk consumers through the homebuying process.
The two-minute videos resonated with consumers, driving 400k YouTube views in the first three weeks.
"Our knowledge that many buyers turn to the web first for help navigating one of life's biggest decisions, and the fact that many first-time buyers prefer to consume entertainment digitally and on-demand drove the development of this episodic content," said Andrew Strickman, Realtor.com's Head of Brand and Chief Creative.
See more on Realtor.com's YouTube channel.
I-Want-To-Go Moments
In the case of I-want-to-go moments, consumers are looking for a connection to the physical world. Sixty-one percent of smartphone users say they're more likely to buy from companies whose mobile sites or apps customize information to their location, for example, by showing a nearby store where a particular product they searched for is in stock.8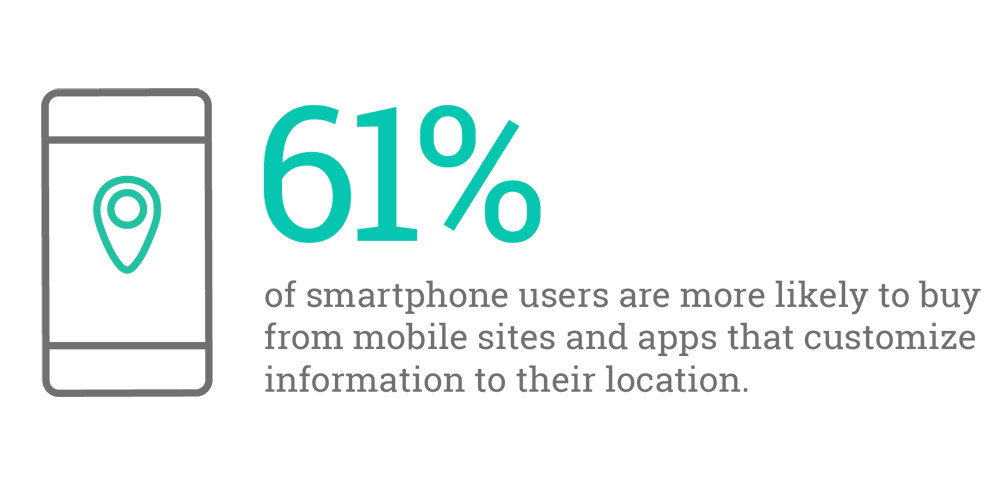 Even more, in the restaurant, apparel/beauty, and electronics categories, 71% of smartphone users say they've used a store locator to find a shop location.9
Give them what they want by using location signals to highlight relevant locations, store inventory, and driving directions in your ads and mobile site, and also within your app content.
The brands that do this well will get the lion's share of the rewards.
Argos Boosts Store Visits With Local Inventory Ads
Since 1972, Argos and its shops have been a favorite in the U.K. Customers walk in, order from the catalog, and then wait for their item to be brought out from the store room. Three years ago, Argos realized it needed to modernize its marketing strategy to include digital and mobile.
After putting their inventory online, Argos implemented Local Inventory Ads on mobile to connect with consumers near their store locations and drive them in store by highlighting in-stock inventory. In other words, if a busy mom sees a toy in an Argos ad, she can find it on her smartphone, reserve it online, and pick it up at the store on her way home from work. As a result of its digital-focused strategy, mobile commerce grew by 38% last year, and 46% of the company's total sales come from online shoppers.
I-Want-To-Do Moments
This type of micro-moment is all about the "how-to." It's the I-need-to-fix-a-leaky-pipe moment or the I-want-to-try-a-new-hairstyle moment. Consumers are looking for immediate help with getting something done or learning something new in these I-want-to-do moments.
This is where video content can play a role since it allows consumers to learn at their own pace, often with step-by-step instructions. More than 100 million hours of "how-to" content have been watched in North America already this year.10 And 48% of smartphone users are more likely to buy from companies whose mobile sites or apps provide instructional video content.11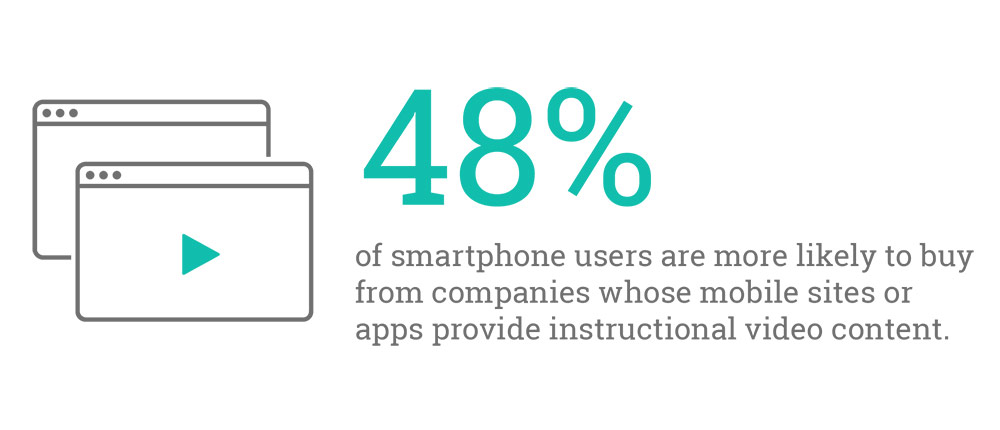 Take Home Depot, which recently launched a video series to help consumers get things done around the house.
Home Depot Builds a Helpful How-To Collection
Home Depot marketers figured out years ago "do-it-yourselfers" were turning to their phones to learn everything from "how to tile a bathroom floor" to "how to build an outdoor fire pit." Many consumers ended up searching for answers on YouTube.
 So to be more useful in these I-want-to-do moments, Home Depot began to build out a better content marketing strategy by creating a "how-to" collection on YouTube.
Today, the collection has hundreds of videos, with the top 10 videos each reaching a million views or more. The full Home Depot "how-to" collection has received more than 43 million views.
I-Want-To-Buy Moments
These are, of course, huge. Thanks to mobile, I-want-to-buy moments can happen anytime and anywhere. In fact, 39% of consumers report having made a purchase in their kitchen, another 28% in their car.12 From the dad who wants to buy cough syrup to the woman who wants the same shade of lipstick she bought the last time, these consumers are ready to buy from whichever brand makes it easiest to purchase.
Speed counts: 58% of smartphone users are more likely to buy from companies whose mobile sites or apps allow them to make purchases quickly.
Clues like location, time, and device can help marketers be useful in someone's I-want-to-buy moment, giving them the confidence they need to make the purchase. Your customer should be empowered to purchase in whatever way suits their needs, whether in-store, on mobile, via a call center, or across devices.
And in an I-want-to-buy moment, speed counts. Fifty-eight percent of smartphone users are more likely to buy from companies whose mobile sites or apps allow them to make purchases quickly.13
Consider this: When Rue La La recently realized that 40% of its revenue was coming from mobile (and Android users made up a growing portion of this base), the company added Google Wallet Instant Buy to their app to create a 2-click checkout experience. Today, Rue La La app users are four times more likely to convert than other Android shoppers.
Key Questions:
How can you be useful in these key moments? Start by asking yourself and your team these questions:
What do consumers want to learn about your category, products, or services? When it comes to content creation, do you have snackable content on mobile that answers their questions?
Do consumers want to visit your business? Are you helping them find nearby locations and highlighting in-stock inventory on your mobile site/app and in the mobile search results?
What are consumers doing with your product or service (e.g., baking cookies, buying a home, recovering from an injury)? Do you have "how-to" video content to support their efforts?
Where are consumers buying your product? How can you support consumers who are buying from you in-store or while on-the-go? Are you empowering consumers to check out in whatever way suits their need?