To promote Mockingjay: Part 1, Lionsgate tapped into the creativity and community of YouTube creators to bring the film to life for fans and give them a never-before-seen look at Panem's districts.
THE CHALLENGE
Give Hunger Games fans content worthy of their passion
The Hunger Games series has a following of enthusiastic fans who are eager for content that extends beyond the movies. Leading up to the release of Mockingjay: Part 1, Lionsgate wanted to bring fans deeper into the fictional world of this wildly popular entertainment franchise. With Google and YouTube, they set out to explore how they could engage fans by leveraging popular YouTube creators.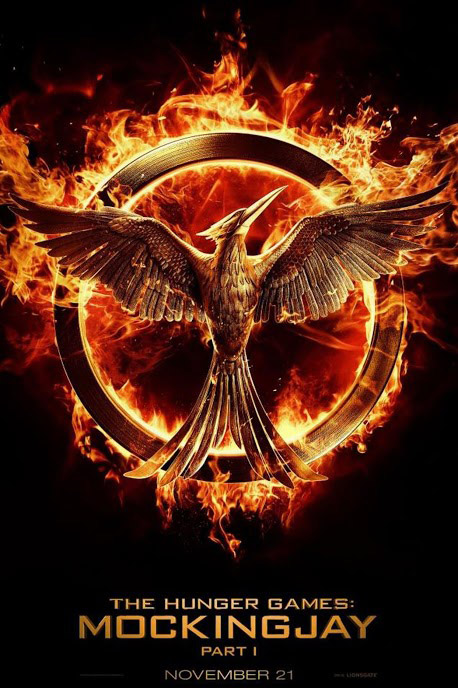 THE INSIGHTS
Successful brands build a fanbase, not just an audience
Today, fans don't just watch ads; they want to participate and be part of the conversation. Fans are hungry for content that invites them to join in and be part of a dialogue with their favorite creators and brands. With Lionsgate, we wanted to explore how brands can build fan bases and connect with them in new and richer ways. Co-creating with popular YouTube stars presented a unique opportunity to extend and deepen the connections with fans of Hunger Games movies.

THE EXPERIENCE
World Building With YouTube Creators
To preface the highly anticipated release of Mockingjay: Part 1, we created District Voices, a series of propaganda videos for CAPITOL TV, the official channel of the fictional Capitol of Panem. In each episode, one of YouTube's popular content creators explains the expertise of their district, giving viewers a peek into an expanded backstory for this enigmatic world. District Voices lets fans experience life in Panem, the fictional nation in which the stories take place, and gives them the chance to see their favorite YouTube creators shine.
THE CREATIVE PROCESS
District Voices
With help from the YouTube Space LA, we identified creators whose talents fit with the specialties of Panem's districts. We worked collaboratively with creators on the content of each video, and then transformed them into into citizens of the districts, with authentic costumes & set design, and real props from the films.
Best Practices for Working with YouTube Creators
Be Original
YouTubers are naturally skeptical of traditional endorsements. Think of a clever (and transparent) way to involve a creator with your brand.
Be Authentic
If the audience doesn't believe the collaboration is authentic, nobody wins.
Identify Potential Collaborators
Before you approach a specific YouTube creator, research popular YouTube creators who share your target audience. Browse blogs and social media sites for others who may be able to spread the word about your channel. Social ranking sites like Open Slate and Technorati can help you find with whom you overlap.
Remember: YouTubers Are Brands Themselves
YouTube personalities have spent a long time building their audience, and they place a premium on protecting that relationship. No collaboration should be a paid endorsement of your products or a one-way creative process.

THE TAKEAWAYS
Be Where Your Fans Are
Today, people are constantly consuming video online (especially 18-34 year olds), not just tuning in during major media moments. Consider how you might harness the power of YouTube to reach your audience when they are engaging with the content they are most passionate about and where they are spending the majority of their time.
Fans Trump Audiences
Successful brands are building fan bases, not just audiences. Audience tunes in when they they're told to, but a fanbase chooses when and what to watch. An audience changes the channel when their show is over, fanbases have a two-way dialogue that encourages sharing, commenting, curation, and creation.
Get Creative with Creators
YouTube creators have an authentic, personal relationship with their fans; the very same audience you want to reach with your big ideas. That's a huge opportunity to get creative together. How can you go beyond simple product placement to collaborate on content that extends your storytelling in exciting new directions?
The Team
Tim Palen
Chief Marketing Officer

Danielle Depalma Sherman
EVP Worldwide Digital Marketing

Paula Kupfer
SVP, Worldwide Promotions & Consumer Products

Katherine Waters


VP Promotions & Consumer Products

Jess Frank
Exec. Director Digital Marketing

David Gray Edwards


Director Digital Marketing
Ben Tricklebank & Charlie Short + Tool of North America
Ben Tricklebank


Director

Charlie Short


Writer

Dustin Callif


Managing Partner

Oliver Fuselie


Managing Partner

Christopher Neff


Executive Producer

Robert Helphand


Executive Producer

Matt Winkel


Executive Producer

Kelly Christensen


Line Producer

Adam Baskin


Senior Integrated Producer

Sheri Patterson


Post Producer

Arash Ayrom


Post Producer

Seth Benson


After Effects Editor

Josh Jetson


After Effects Editor

Yuee Seo


After Effects Editor

Nathan Boldman


After Effects Editor
The Art, Copy & Code Team