The modern consumer has no lack of choice. Brands eager to meet people's needs provide everything from personalized services to extensive product lines and reams of information. But this can be a double-edged sword.
Inundated by options, opinions, and information, people may feel unsure about their purchase decisions, including who to trust and what to believe. Eighty-one percent of those who have difficulties making purchase decisions say it's because they have too many options or too much information.1
Can brands, in this age of information, help consumers navigate the complex, emotional process of making purchase decisions? To find out, I turned to experts in the field: New York Times bestselling author, Malcolm Gladwell, and Director of the Ehrenberg-Bass Institute for Marketing Science, Professor Byron Sharp.

Why decision-making is harder than ever for consumers
For brands to help people make purchase decisions with confidence, it pays to first understand how the consumer decision-making process has evolved.
On this, Gladwell says: "Through most of our history as human beings, problems were caused by a lack of information. They were puzzles you solved by finding new data. But we're no longer in an information-scarce world. We're now in the opposite.
"So, we're no longer really dealing with puzzles. We're dealing with mysteries. You have a big mound of data in front of you and now your job as a consumer is to sift through that data, make sense of it, prioritize it, throw out what isn't important, and zero in on what is important."
Yet, one of the things that human beings intuitively have difficulty doing is prioritizing information, he says.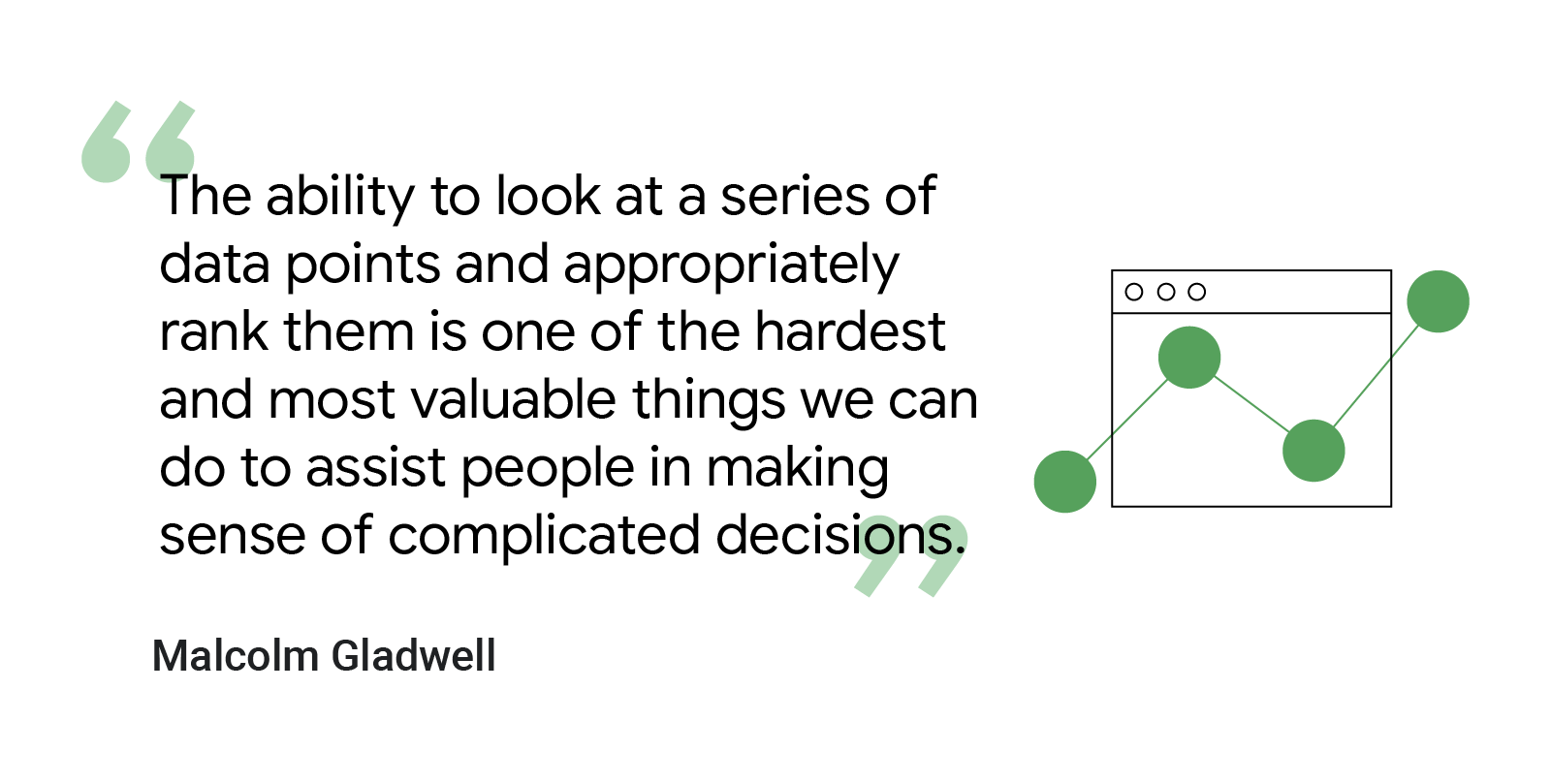 Gladwell's insight spotlights an opportunity for brands to help people in their consumer decision-making process. And brands can easily unlock this opportunity and grow their business, Professor Sharp says, by having consumers prioritize their brands.
Brands need to be available for consumers, mentally and physically
It's easy for people to prioritize and buy from a brand when it is mentally and physically available for them.
Search delivers relevant information quickly, helping brands be available and prioritized by consumers.
Mental availability refers to a brand being top of mind and highly recognizable to consumers. Physical availability, on the other hand, refers to the ease of purchase, whether that's having one's products stocked in-store or providing a seamless online shopping, payment, and delivery experience.
By being mentally and physically available, a brand is not only prioritized for purchases, it also enables people to bypass a complex consumer decision-making process.
As Professor Sharp says: "Of all the millions of brands we could buy, we keep going back to a few. We're not passionately in love with those brands, but we love being loyal because it makes our lives easy."
Brands can be available for consumers through Search
Consumers' preference for ease, as Professor Sharp mentions, is what drives them to Search. It sifts through vast amounts of data and information quickly, ranks them for relevance, and helps consumers find what is most useful for making their purchase decisions. Seventy-one percent of people say Search is their most preferred touchpoint for information across all categories, including electronics, automotive, wellness, finance, and telco.2
For brands, this means that they can tap into the power of Search, including Search Ads, to be present in the most timely moments and be prioritized by consumers. Indeed, advances in Search, powered by machine learning, have opened up new ways for brands to be available to consumers. For example, people can now search and shop for what they see with Google Lens — directly from their camera or via photos online.
In this age of information, it's important for brands to make it easy for people to find reliable, relevant information. Search enables brands to do this and helps consumers bypass a complex decision-making process.
Learn more here from other experts who speak about how brands can be helpful to consumers on their paths to purchase.