This piece is part of a series of three articles on how brands can navigate uncertainty with confidence. Don't miss the other two articles on how businesses can respond to the latest consumer search trends, and why marketers should embrace tried-and-new strategies.
To cut or not to cut — that is the age-old question when it comes to marketing spend in times of uncertainty. However, history has shown that investing in marketing during these times is actually profitable, especially in the long term, even if short-term savings are gained by pressing pause on spending.
To overcome the natural inclination to reduce marketing spend in times of uncertainty, and make profitable investments, consider embracing marketing experimentation. The rigorous test-and-learn approach helps you maximize gains by optimizing existing strategies, finding new growth opportunities, and scaling campaigns with confidence.
Indeed, leading brands continuously invest in experimentation, and having studied their successes, we've identified three ways their test-and-learn approach can make your marketing budget work harder for you.
Uncover opportunities in your existing strategy
One way experimentation helps maximize budgets is by zeroing in on how a strategy can drive business results more efficiently. Through iterative testing of factors such as audience segments, creative, or bidding strategies, you're able to unearth ways in which your campaign can yield better returns and at a lower cost.
To help you get started, your optimization score provides recommendations on what you can test and improve to increase the performance and efficiency of your campaign. Korean educational company Hackers Education Group used this approach to supercharge its Search campaigns.
By testing and learning, Hackers Education Group was able to spot growth opportunities and raise conversions by over 2X.
It ran its experiment in three phases, testing a different area each time based on the recommendations in its optimization score: ad creative, bidding strategy, and keyword expansion. Each phase of experimentation lasted three weeks, and at the end of each phase, the campaign setting for the winning test group was applied to the control group of the next phase.
To set up the tests, it used the drafts and experiments tool. This allowed it to create a copy of its existing campaign, split traffic into control and test groups, and test each recommendation on a small number of audiences.
By running these experiments, it was able to accurately pinpoint opportunities for maximizing returns and demonstrate the incremental impact of the improvements, before scaling the changes across all of its Search campaigns. The result: Its conversions increased by 239% as compared with its original campaigns.
Find out what works and what doesn't with real-time feedback
Experimentation is also a game-changer for businesses, especially in times of uncertainty. As people adjust their behaviors to adapt to changes around them, experiments let you use real-time digital marketing signals such as online traffic and searches to test, learn, and improve your strategy to meet changing consumer needs.
When the pandemic prompted people to stop traveling, online travel agency Luxury Escapes had to rethink its business strategy. Looking for insights to help guide its decisions, it analyzed Search trends and discovered that interest for domestic travel was steadily rising. So it set up a six-week experiment to learn how it should respond to changing traveler behavior.
By testing different responses to changing traveler behavior, Luxury Escapes was able to generate a 12:1 return on ad spend.
It focused its Dynamic Search Ads on domestic travel in Australia, where it is headquartered, and worked with travel and hotel partners to promote new offerings to meet people's search demand as more regions in the country opened up for travel. It then used Google Analytics to understand visitors to its website.
It learned that there were those who didn't complete their bookings, perhaps because they wanted to avoid having their trip disrupted by any uncertainty. To test if this was the case, it experimented with its messaging and told people that they could save money on their vacation by booking a trip first and traveling at a later date.
The result of its learn and test approach was a 12:1 return on ad spend, and as much revenue as it made pre-pandemic.
Start small with simple head-to-head tests
The right strategy for navigating uncertainty in your business isn't always immediately evident. But small and simple experiments can help you quickly learn which strategy will work, and do so without requiring a huge initial investment. That's what Vietnam Posts and Telecommunications Group (VNPT), one of the largest telco providers in Vietnam did during the pandemic.
At that time, it had to close its physical stores, which it traditionally relied on for sales. So it had to grow its online presence to reach more customers, and improve its marketing return to help the bottom line.
To come up with a winning sales strategy, it set up a head-to-head video experiment. The test compared its current Video action campaign strategy, which was optimized based on cost-per-acquisition (Maximize conversions bidding), with a campaign that was optimized for return-on-ad-spend (Maximize conversion value bidding).
The experiment showed that value-based bidding drove a 2.8X return on ad spend at 55% lower cost per online transaction. This gave the telco provider a strategy it could implement to drive more efficient results on a large scale, and the confidence to invest in digital marketing even in uncertain times.
VNPT discovered through experimentation that value-based bidding achieved: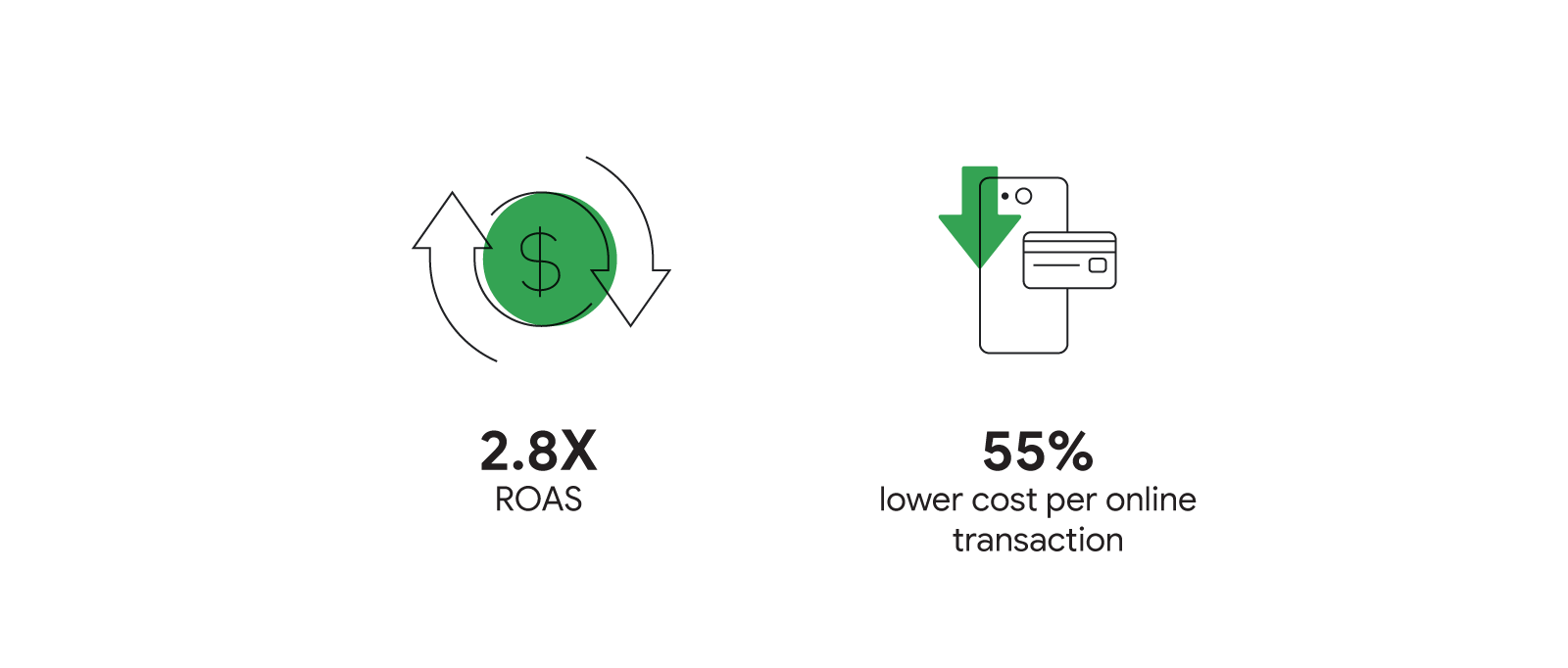 Industry experts have long stressed that to achieve sustained business growth, brands should make marketing experimentation a key pillar of their strategy. In today's business climate, experimentation is even more valuable because as marketers, we are expected to be nimble and make precise decisions that will help our brands stay profitable amid economic uncertainty. By continually testing and learning, you enable your brand to adapt quickly to any changes in the short term, and be well-positioned for success in the long term.
For more tips and strategies on marketing experimentation, check out our regional playbook, Paving the path to proven success: Your playbook on experimentation.