As brands in APAC look to move more of their advertising spend to digital video, brands and marketers want to know if the same creative can be effective on TV and online. Peoples' mindsets and contexts are totally different when they're online, so does that mean what will resonate is totally different too? As part of our Unskippable Labs series, we partnered with Chevrolet in Indonesia to find out what creative works on YouTube.
In Asia, television is still the dominant platform for video. But with digital platforms reaching larger audiences at an explosive rate, brands are eager to get in front of those viewers.
As brands learn how to create ads with digital video in mind, we wanted to see if tweaks to existing TV creatives could work online. With access to nearly real-time metrics, finding the right creative for YouTube is now an optimization game: turn up the music here, turn down the branding there, and see what works—or doesn't.
With Unskippable Labs, an initiative to help brands figure out what resonates in our digital age, we partnered with GM and Chevrolet to find out what types of changes could be made to existing TV spots to make them successful on YouTube—all with minimal effort and cost.
Experimenting with television ads on YouTube
Using our findings from previous studies on what it takes to be unskippable and how to generate higher brand lifts, we worked together to create two new versions of GM's existing television ad. The ads ran on TrueView, YouTube's skippable ad format.
We ran a Brand Lift study to analyze how each version of the ad impacted view-through rates as well as ad recall, product awareness, product interest lift.
The three cuts
The three videos we tested play on Indonesia's coffee culture in an effort to promote the new Chevrolet Trax. While the ad was created for Indonesia, our takeaways apply across the region.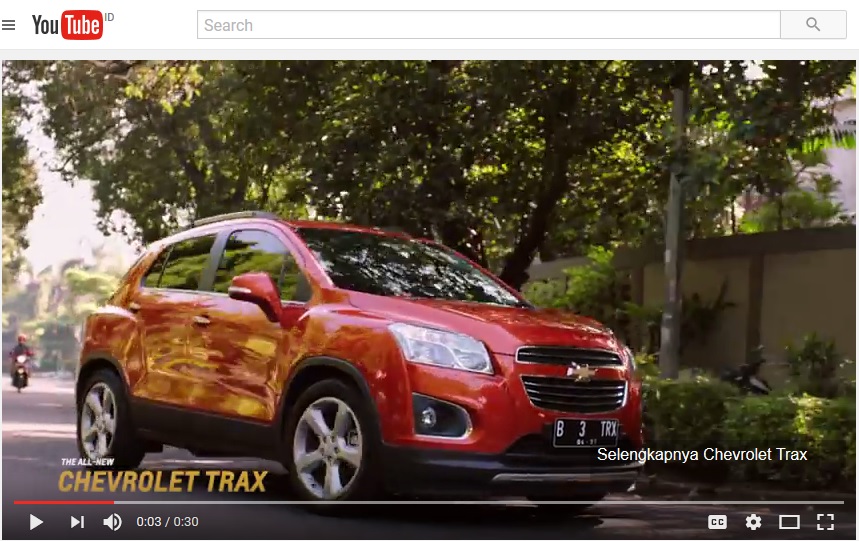 "The Original" (30s), designed for TV, is a fast-paced, dynamic ad that has branding throughout (bottom left) with an audio brand signature ("the whole new Chevrolet Trax") toward the end of the ad.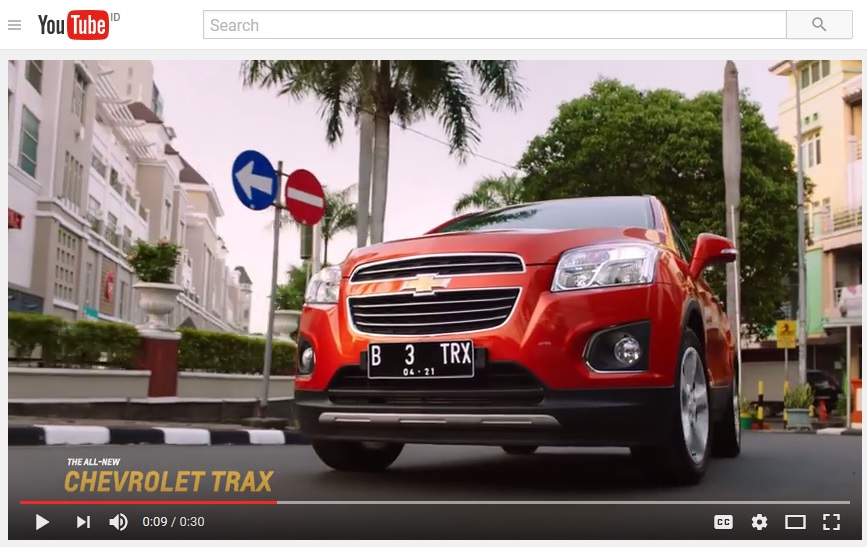 "The Upfront" (30s), took the original ad and brought the brand's audio signature forward, coming in during the first five seconds. The goal was to quickly engage users and make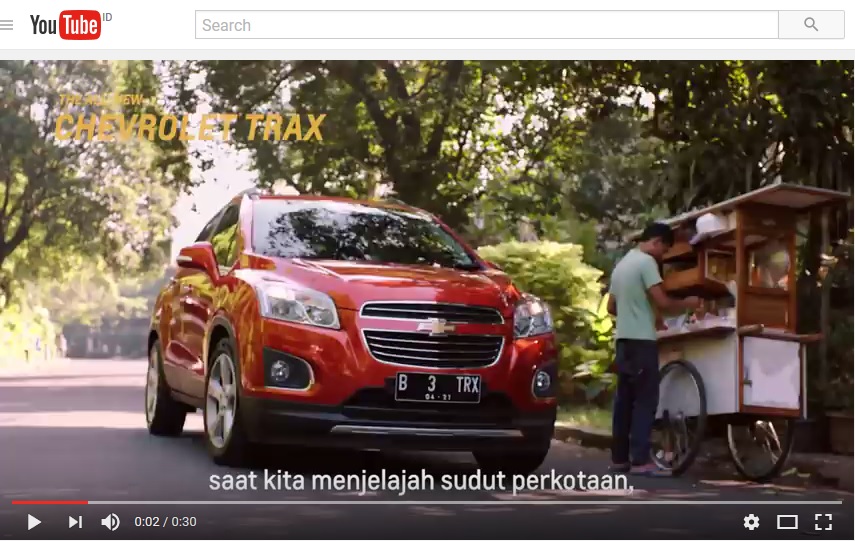 "The Visual" (30s) didn't have any voice over or audio brand signature. Instead, subtitles and larger branding elements enabled users to follow the story visually.
Small changes to TV ads can turn them into great video ads
The experiment confirmed the effectiveness of the 30s TV format on YouTube and confirmed that, irrespective of length, high-quality content works. Great storytelling worked (as it so often does!) and engaged the audiences.
When we looked at results by creative cut, we learned three things that can guide marketers as they experiment with their own online video ads.
1. Early brand placement worked
All three creatives generated best-in-class results (top 25% of all automotive campaigns ran in 2016 across APAC) in ad recall and brand awareness. What can we attribute this performance to? In the three creatives, brand and product visual elements were present in the first five seconds—which has proven to be a major driver of brand lift across studies we previously ran.
What's interesting to notice here is that these strong results didn't come at the expense of view-through rates, as is sometime the case. Perhaps it was because the branding was so neatly woven into the ads—the car was effectively the main branding vehicle!—that view-through rates ended up being on par with industry averages and consistent across the three ads.
2. Audio was immensely impactful
We've seen in a number of studies how audio and visual elements that complement each other lead to boosts in brand metrics. In this experiment, it was fascinating to see how audio affected people's interest in the product.
All three ads led to increases in both product and brand interest, but one ad did so at a much higher rate than the others. "The Upfront," which had the audio signature in the first five seconds, generated a 100% increase in product interest (as measured by search lift) vs. "The Visual." These were all best-in-class results for "The Upfront."

Sound and audible brand placement was hugely important as it focused people's attention on what really matters and got them to search for the brands and products.
3. "The Visual" drove highest lifts among mobile viewers
Another compelling finding from our experiment was the overall performance of "The Visual." The visually driven cut generated significantly higher lifts in ad recall and awareness than the two other creatives, specifically amongst mobile users. We observed a 70% higher lift in ad recall and 16% higher lift for product awareness vs. "The Original" on mobile.

Our theory is that mobile users were more immersed in the story thanks to the presence of stronger visuals elements, like the subtitles and larger brand logos.
Getting more out of video creative assets
In the end, we saw that creative that worked on TV certainly worked online as well. GM's marketing director, Meilita Iskandar, said, "As we are increasingly investing on digital platforms, the experiment we ran with Google really helped us understand how to make our TVCs more effective on YouTube and on mobile. We are very excited about the results, as they largely exceeded the objectives we had set for ourselves."
Small but impactful changes allowed the brand to turn strong TV ads into successful digital video ads. In this experiment, introducing branding early in the ads, incorporating audio signatures, and adding visuals that draw mobile viewers in were critical to turning TV ads into successful digital video ads.
With TV viewers more distracted than ever, this ability to utilize ads across platforms will allow brands to get more out of all their creative assets and get messages in front of engaged digital audiences.