Marketers have a wide range of choices when it comes to buying media to reach their audiences. Traditionally, online and offline channels have been seen as completely separate worlds, each with its own scheduling and creative assets. But that's not true anymore.
South African telecoms company Rain challenged this by thinking out of the box. As a home internet and mobile-first data network that connects South Africans through 4G and 5G, the company is already known for being innovative. So this next step in their marketing and media buying strategy made sense.
The team partnered with Primedia Outdoor and Google to build a digital out-of-home (DOOH) campaign plan, covering both online and offline channels such as websites, apps, and billboards. This allowed them to buy outdoor media in specific locations, customise messaging, and measure media impressions and impact in real time.
"Rain has coverage in specific areas of South Africa," says Maphale Moloi, industry lead at Google. "By using these out-of-home placements and hyper-localised communication, they were able to accurately reach their consumers with localised campaigns."
Identifying the challenge
Rain's paid media efforts were scattered across channels and platforms. They needed a way to improve the efficiency of their spend, and the effectiveness of their user engagement.
"We wanted a way to unify our substantial online and offline media activities to reach new people in relevant ways, and grow our revenue," says Jenna McCune, Rain's head of programmatic media. "To do this, we had to consolidate our media inventory and deliver effective personalised creatives to our audience."
The solution was a hyper-localised and hyper-personalised media campaign, where consumers would see the name of their neighbourhood in the creative (depending on the platform). The campaign consolidated DOOH, online display ads, audio ads, personalised creatives, and A/B testing experiments. All of these different channels were integrated in one place: Google's Display & Video 360 (DV360).
The digital out-of-home campaign allowed the Rain team to change the copy on a billboard just as they would an online display ad
Planning and testing
The first step in the process was to align and consolidate Rain's media across YouTube, programmatic display, audio, and video.
"We consolidated programmatic direct publisher deals across video, display, audio, and activated programmatic display campaigns. Then we enabled DV360's custom bidding capabilities and frequency management for the best media optimisations," says McCune.
"By feeding DV360's audience insights tool with first-party data from our existing customers, we were able to remarket to them, and also plan and activate similar audience personas to achieve business goals. Finally, we launched a series of experiments that tested standard and personalised messaging for different audiences to help us understand which creative assets worked the best in driving leads."
There's a perception that digital media means the death of traditional media, but this campaign showcases how the two can complement each other
Through these A/B tests, the team was able to change variables like audiences, placements, and even the advertising creative itself. This helped them to determine which combinations garnered the best response and engagement.
"There's a perception that digital media means the death of traditional media, but this campaign showcases how the two can complement each other," says Primedia Outdoor's Marketing Services Executive Jorja Wilkins.
"People still live in the real world, and they still want to hear from your brand when they're away from their phones or computers. Going the DOOH route gives you more places to reach your desired audience while still having access to the frequency caps you're used to."
When online meets out-of-home
The execution was seamless. First, consumers would see a creative in the out-of-home space, like on a digital billboard in their neighbourhood, personalised to the specific area by naming it in the creative. This was then followed up by them encountering a version of the same ad on mobile or desktop — or in-app via audio streaming partners).
Here is an example showing a creative that transitioned from OOH to display to audio: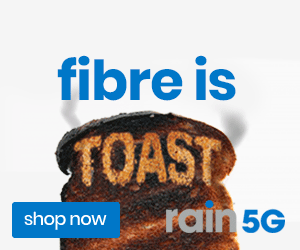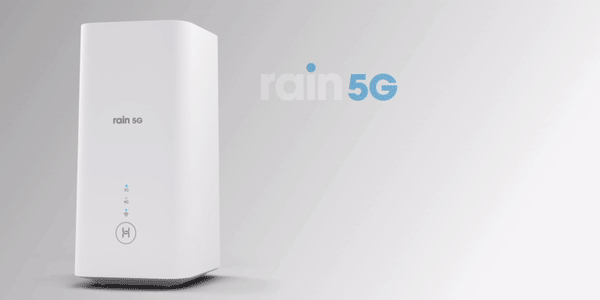 The approach worked: engagement with the digital ads increased 3X within just two months.
DV360's campaign optimisation and management capabilities also enabled the Rain team to manage the offline creative in the same ways they manage online creative.

"Through DV360, the Rain team was able to change the copy on one of the billboards, or alter the frequency of how many times people saw it, just as they would an online display ad," explains Moloi. "This brought the capabilities of personalisation and customisation from the online world into traditionally offline spaces."
More efficient, more effective
The innovative DOOH strategy and activation combined with consolidating digital media buys led to a 27% increase in incremental reach and 16% saving in media spend for Rain. And with custom bidding, their purchase conversions increased by 15%, while their cost per acquisition dropped by 13%.
The biggest takeout from Rain's campaign isn't about user growth or revenue generation. It is the realisation that consumers' digital experiences also happen away from their devices — and on and offline marketing do not live in separate worlds.