For the retail industry, the pandemic will be remembered as the great accelerant. It not only changed consumer behaviour, but it also accelerated the shift to digital in unprecedented ways. But what does this mean for the future of retail?
Many of the recent shifts in South African consumer behaviour are indicative of permanence. This makes it critical for retailers to provide a more helpful experience for consumers, enabling them to shop the way they prefer.
Discover the four key shifts in South African retail that have taken root and are set to define the future.
1. The first step on the consumer journey is a curious search
Search plays an integral role in the way people navigate the consumer journey and the changing world around them too. Product research was already shifting online before the pandemic and this remains consistent. Seventy-six percent of shoppers engaged in online research across verticals, compared with 78% in 2020 and 77% in 2019.1
And for some categories this accelerated during the pandemic. For example, more people relied on online Search for home improvements as they were spending a lot more time at home. In 2020, 74% of shoppers used a search engine for their research in the home and garden category (up from 66% in 2019), which grew to 86% in 2021.2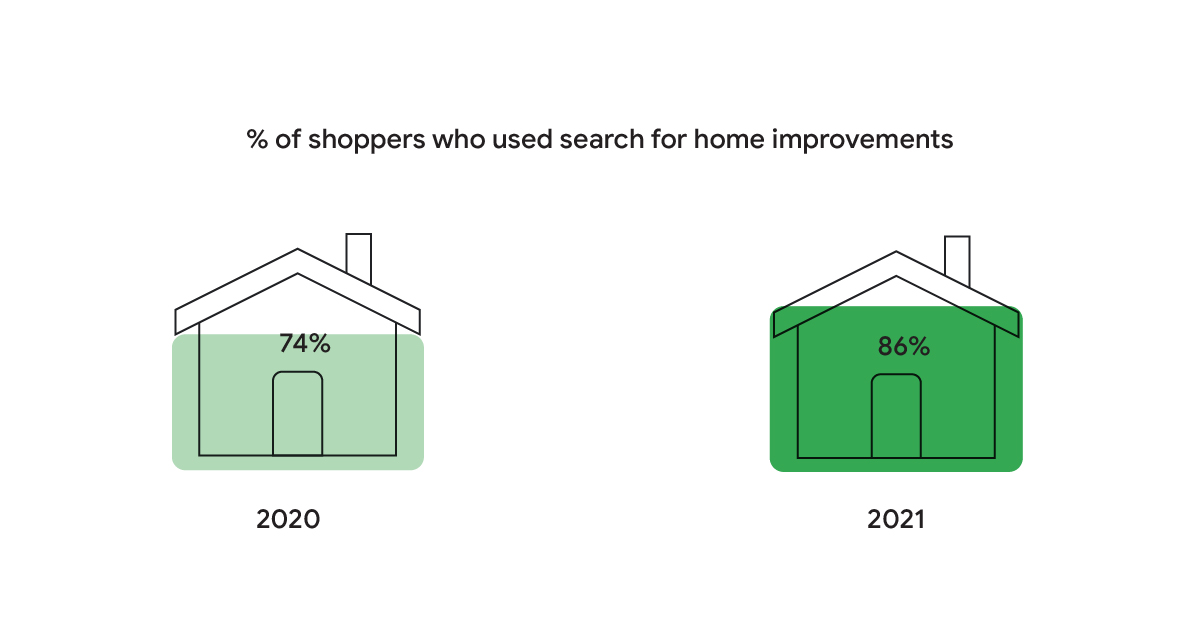 Future-proofing takeaway:
The things people search for, and how this changes over time, can be a real indicator for shifting consumer needs when interpreted conscientiously.
Assess the product, channel, and demand strategies you use to connect with consumers across all relevant touchpoints. You can do this by:
Re-imagining a variety of scenarios in customer touchpoints
Identifying marketing strategies that are needed across them
Testing those strategies
2. Mobile is not only here to stay — it's becoming more influential
The mobile experience has evolved to become indispensable to the consumer journey over the past decade — and even more so during the pandemic. In South Africa, mobile research increased across verticals, with 77% of shoppers using mobile search in 2021, compared with 66% in 2019.3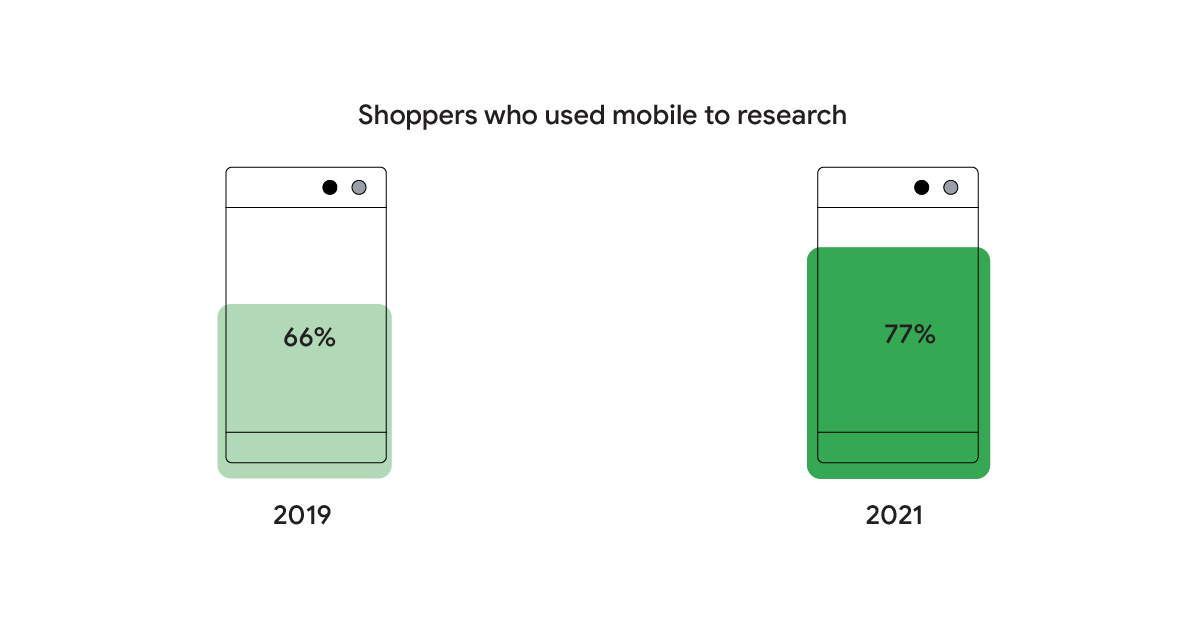 Shopping through mobile has also become more popular. Mobile food and groceries purchases rose from 49% in 2019 to 71% in 2021,4 while beauty purchases went up from 57% to 66%.5 These increases can be attributed, in large part, to on-demand apps servicing these sectors.
This growth isn't just a passing phase either. According to projections by Statista, mobile consumer spending is expected to reach $270 billion by 2025 worldwide.
Future-proofing takeaway:
Optimise your mobile strategy for these shoppers in a few steps:
3. From discovery to purchase, consumers prefer to find brands online
Consumers need help, now more than ever, navigating choice complexity — and many of them are looking to be helped online. Equally, the preference to buy online is growing significantly.
Sixty-seven percent of South African shoppers say they bought significantly more online in 2021, up from 61% in 2020.6 Crucially, 87% believe they will continue to do so, up from 79% in 2020.7 Lockdown was a catalyst for online shopping in 2020, but shoppers intend on sticking with this even though options aren't limited anymore.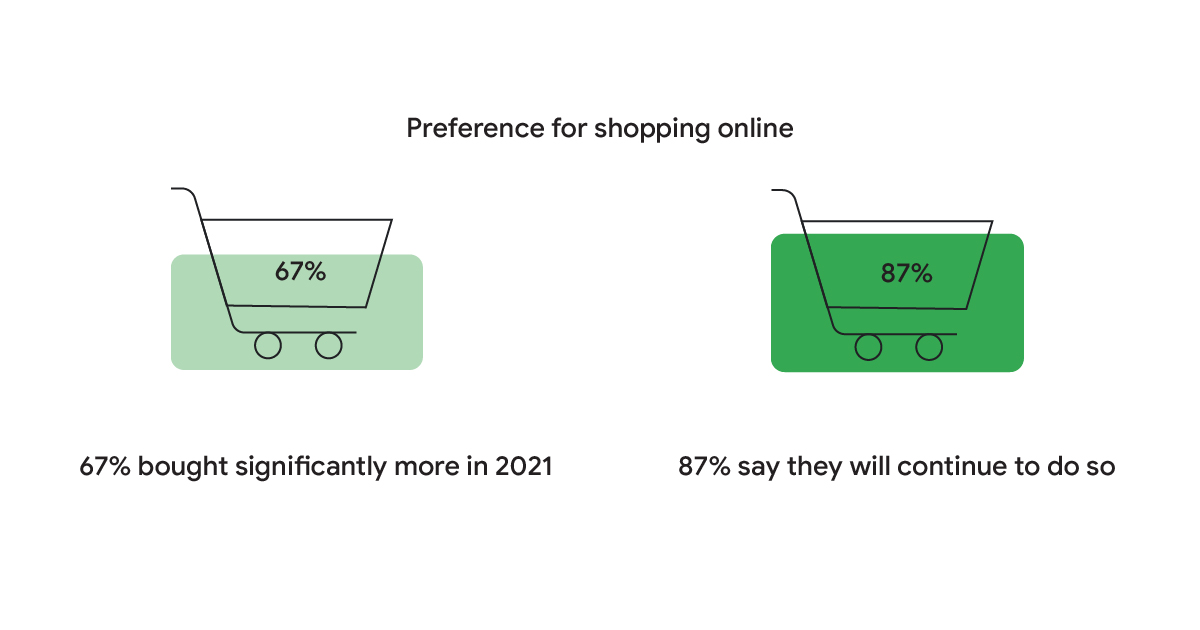 Before COVID-19, e-commerce in South Africa experienced slow, steady growth. According to World Wide Worx, it accounted for 1.4% of retail in 2018. This doubled in 2020 and was estimated to reach 4% by the end of 2021. In some categories, we have seen e-commerce share as high as 15%.
But even when looking for something offline, South African consumers tend to start their journey online. In the consumer electronics space, for example, 49% of respondents first became aware of a product online in 2021. That's significantly higher than the 27% who did so in 2019.8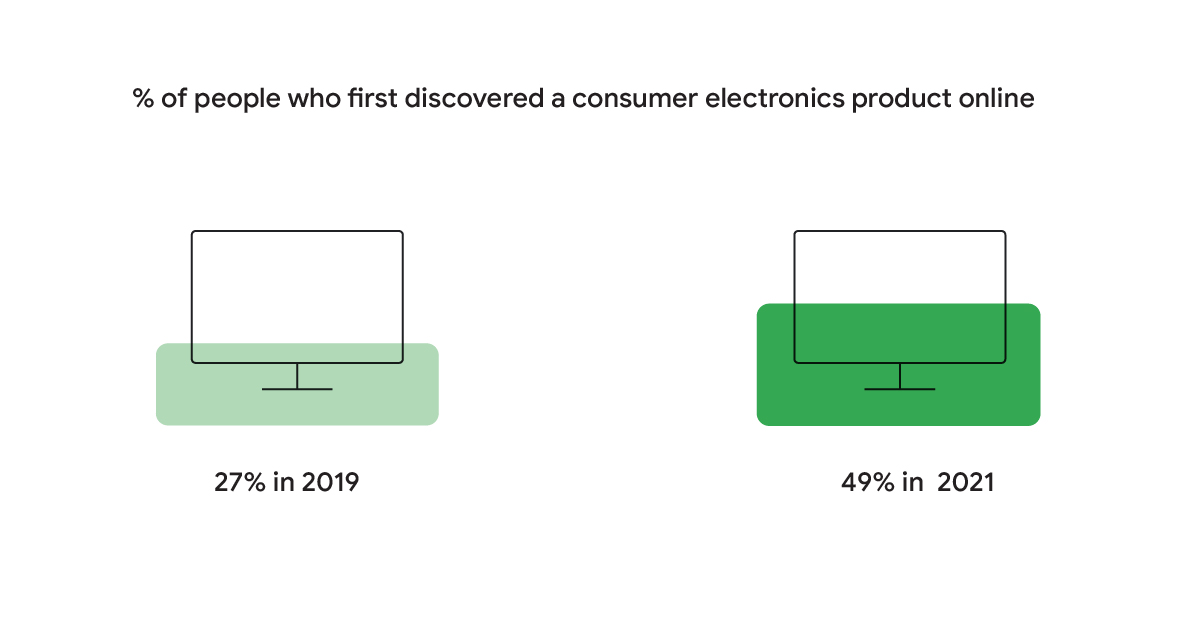 Future-proofing takeaway:
Given the growth of online shopping and online discovery, the digital path to purchase and online share of voice are fundamental to retailers' success. Mid-funnel marketing is often overlooked along that path.
Consider budgeting towards mid-funnel strategies like display and video. Then use first-party data to reach consumers' in their specific purchasing phase.
4. Convenience is a major purchase driver
A major driver of online purchases for traditionally offline buys is convenience. This is true across all categories and was cited as a driver of online purchases by 89% of people surveyed in 2021, compared with 83% in 2020 and 86% in 2019.9
This is evident in the fact that multiple retail categories saw a significant switch in preference for online orders in 2021, following a growing trend from 2019. In food and groceries, for example, the growth from 2020 to 2021 was markedly larger than that from 2019 to 2020.10 Even as people could go back to stores, buying groceries online offered enough advantages to keep doing so.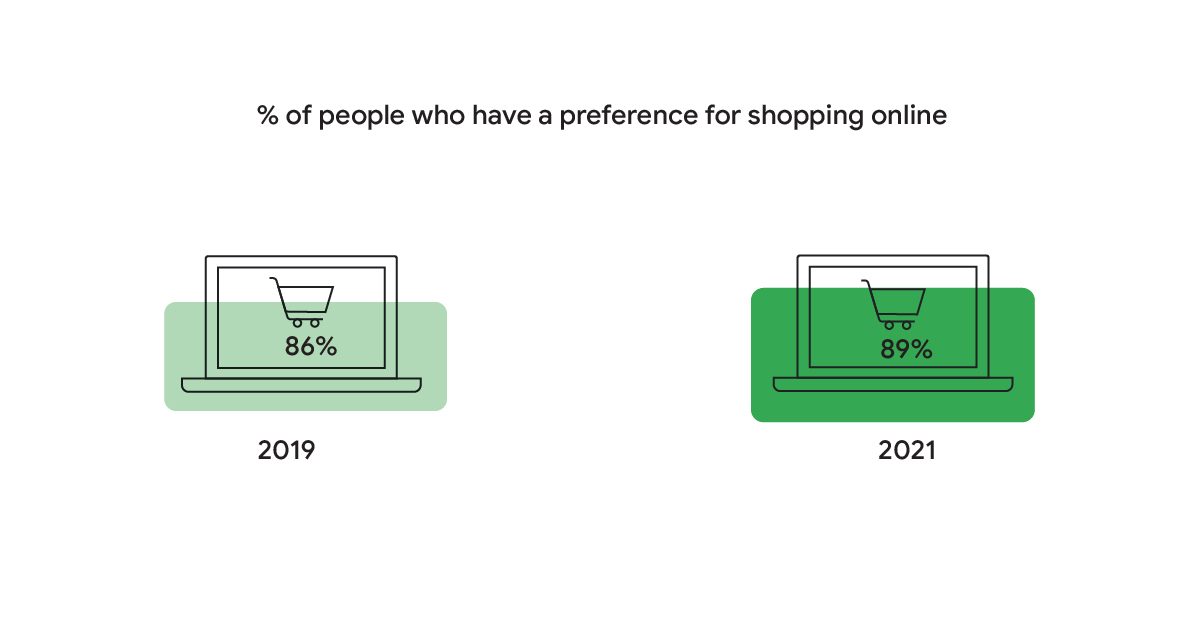 Future-proofing takeaway:
Consider increasing convenience for consumers by optimising your online experience so they can buy without registering, see independent reviews, and receive goods quickly. Highlight convenience offerings such as click-and-collect or curbside pickup, and utilise Local Campaigns to showcase in-store offers.
The way for brands to stand out in 2022 — and beyond — is by being more intentional about translating consumer trends into marketing strategies. And by communicating these effectively, you can differentiate yourself in this path-to-purchase.