Global macro events have always shaped and shifted consumer behaviour and the past few years have been no different. Technological advances have accelerated and changed the way we shop and recent notable themes that are taking shape are how consumers are further filtering their purchase behaviour through layers like privacy, safety, convenience, and price.
Offline shopping has picked up across Africa. However, online shopping remains popular across all three surveyed countries, with 84% of consumers in South Africa1 and 85% in both Kenya2 and Nigeria3 saying they will stick to their changed behaviours.
Despite a slight dip in certain categories like house and garden, and consumer electronics, where consumers experience problems shopping online,4 online purchases remain higher than before the pandemic.5 This demonstrates a shift away from offline-only shopping. For retailers, it's imperative that the online experience is frictionless and the offline experience is worth the trip in-store.
First discovery via online touchpoints is a key trend with online research6 dominating as an upper-funnel discovery and awareness step. Consumers across all three regions are thoroughly researching products online (74% in South Africa,7 83% in Kenya,8 and 85% in Nigeria9) and for many, the experience serves as their introduction to a brand. Search engines are the main source of research,10 however, social media and retailer websites and apps have also been added into the research mix.11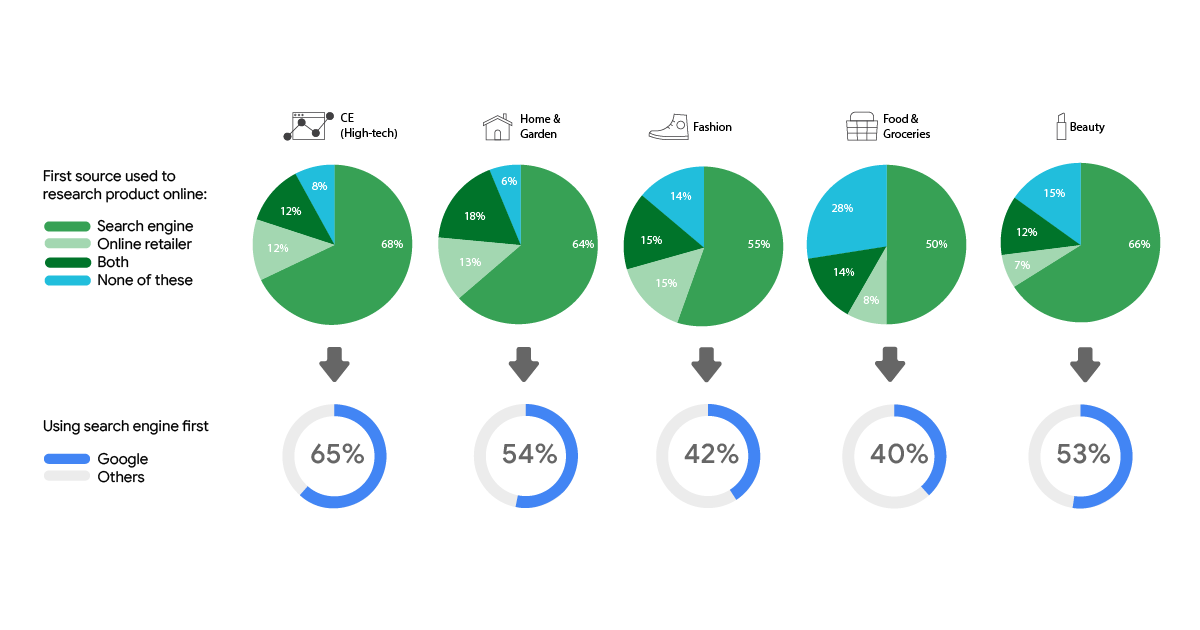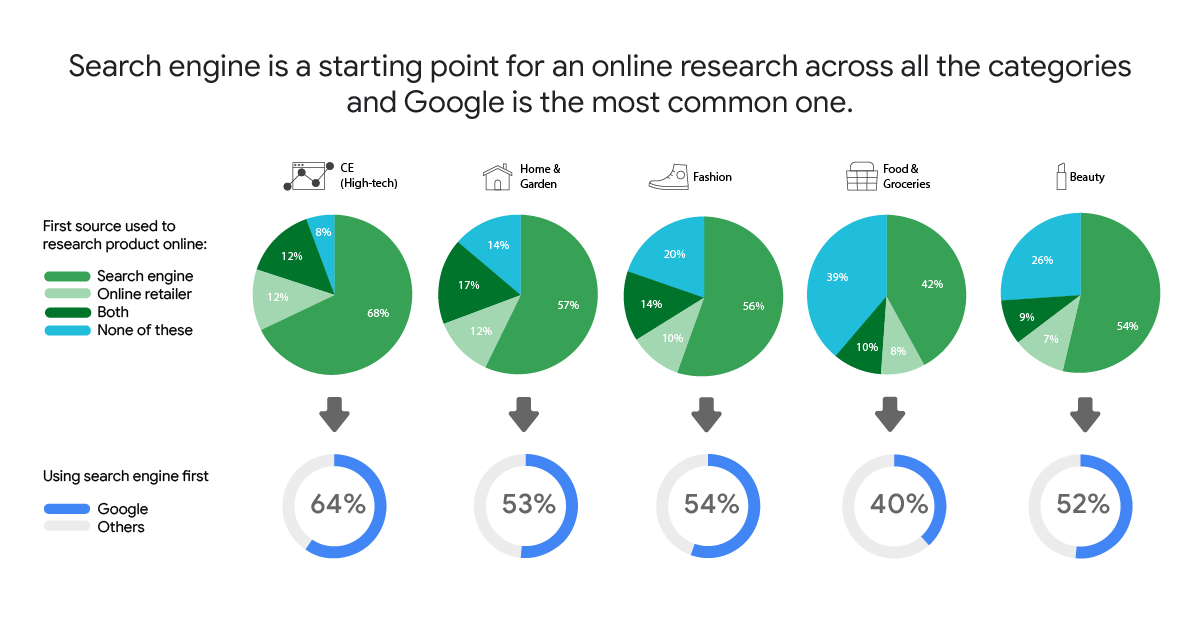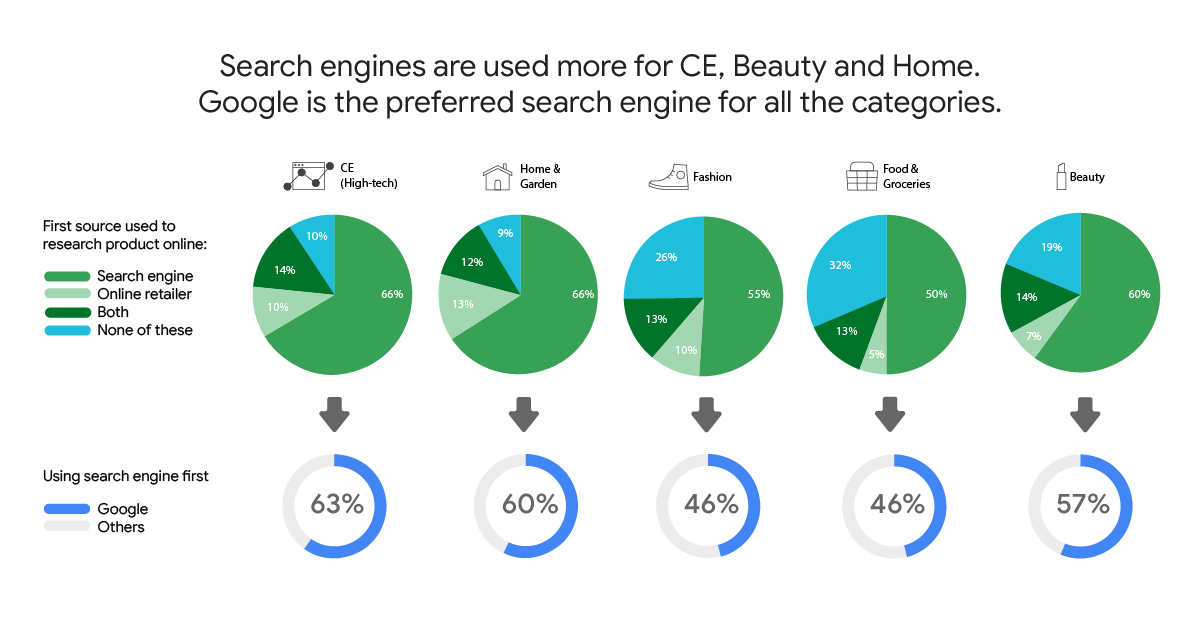 And when it comes to consumer pain points, in all three countries, it's price that's determining whether a purchase is made - particularly in the fast moving consumer goods (FMCG) category (61% in Kenya,12 54% in Nigeria,13 28% in South Africa14).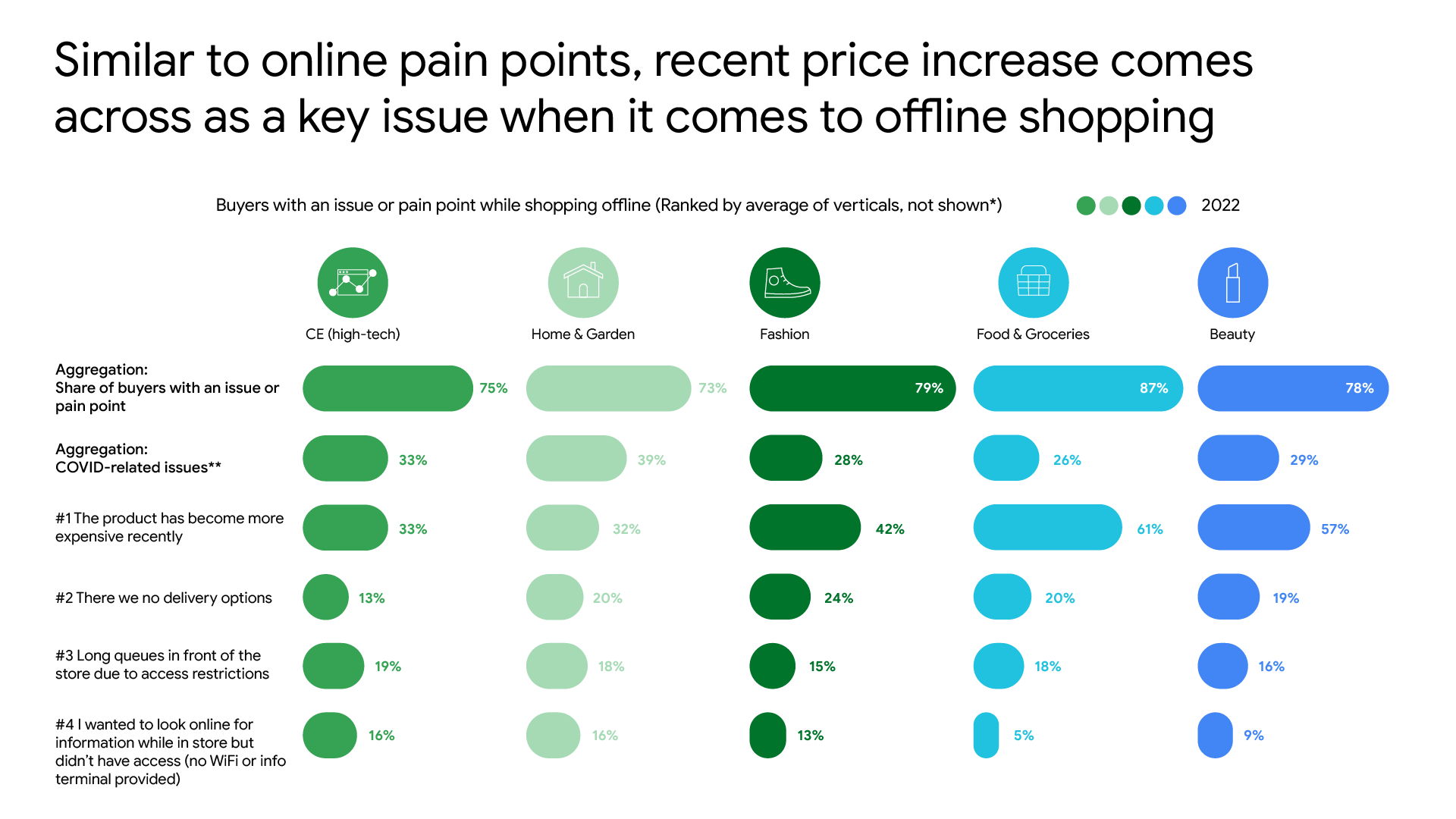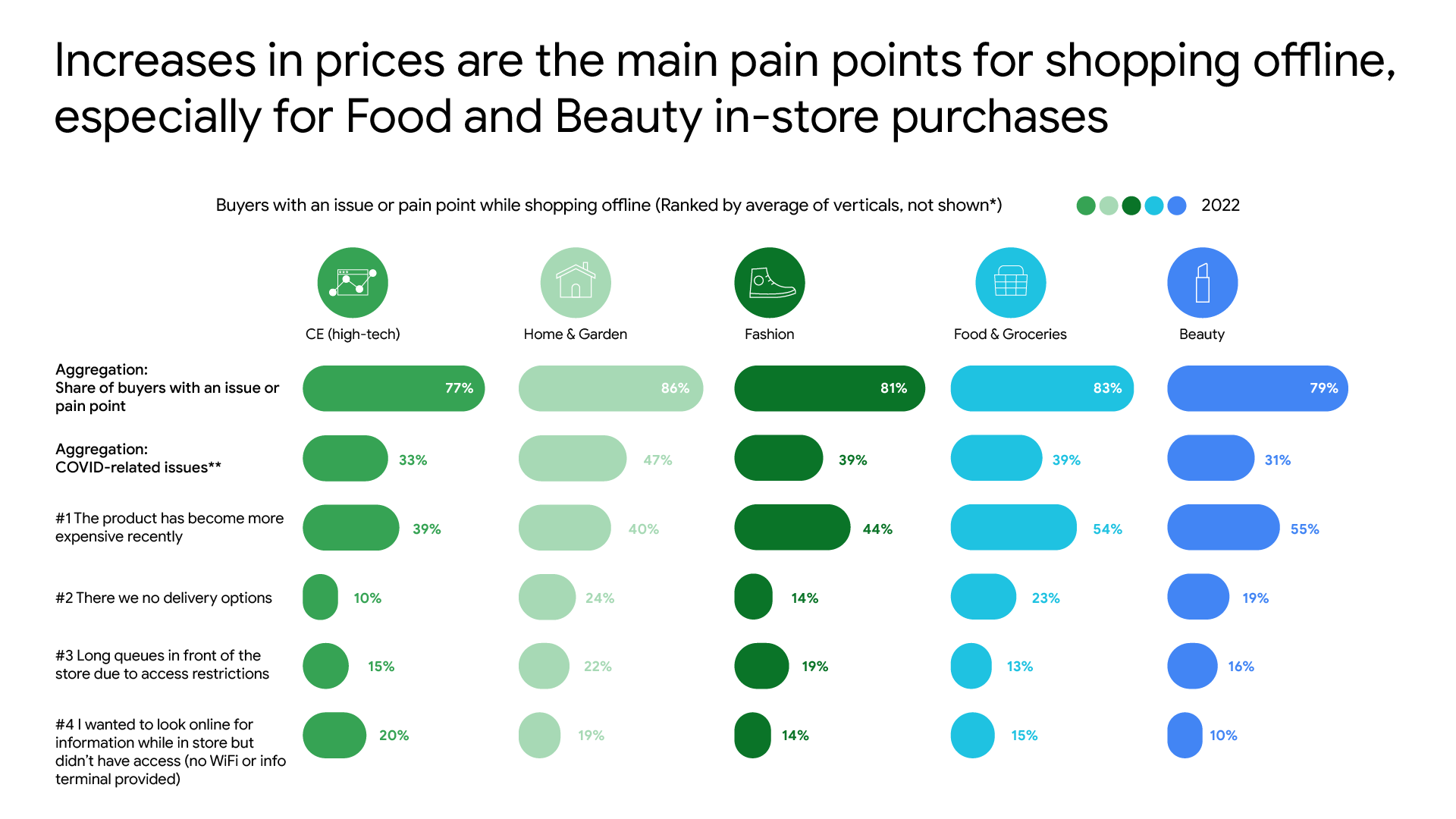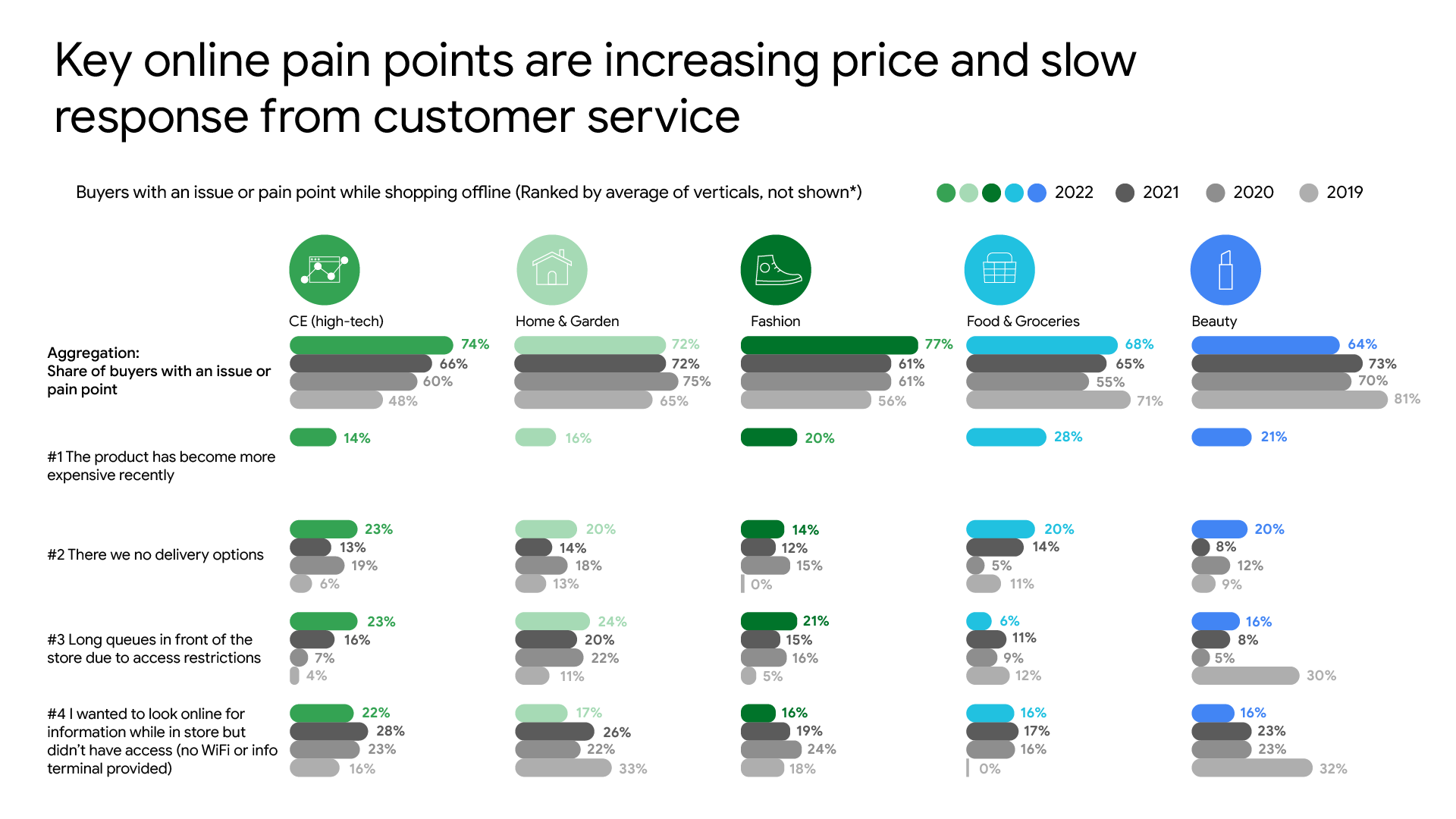 While there are several consumer behaviour insights in the research, we've identified three we think are developing into levers marketers and brands might pull to drive long-term success and inform future campaigns.
Kenya: Don't forget the over 50s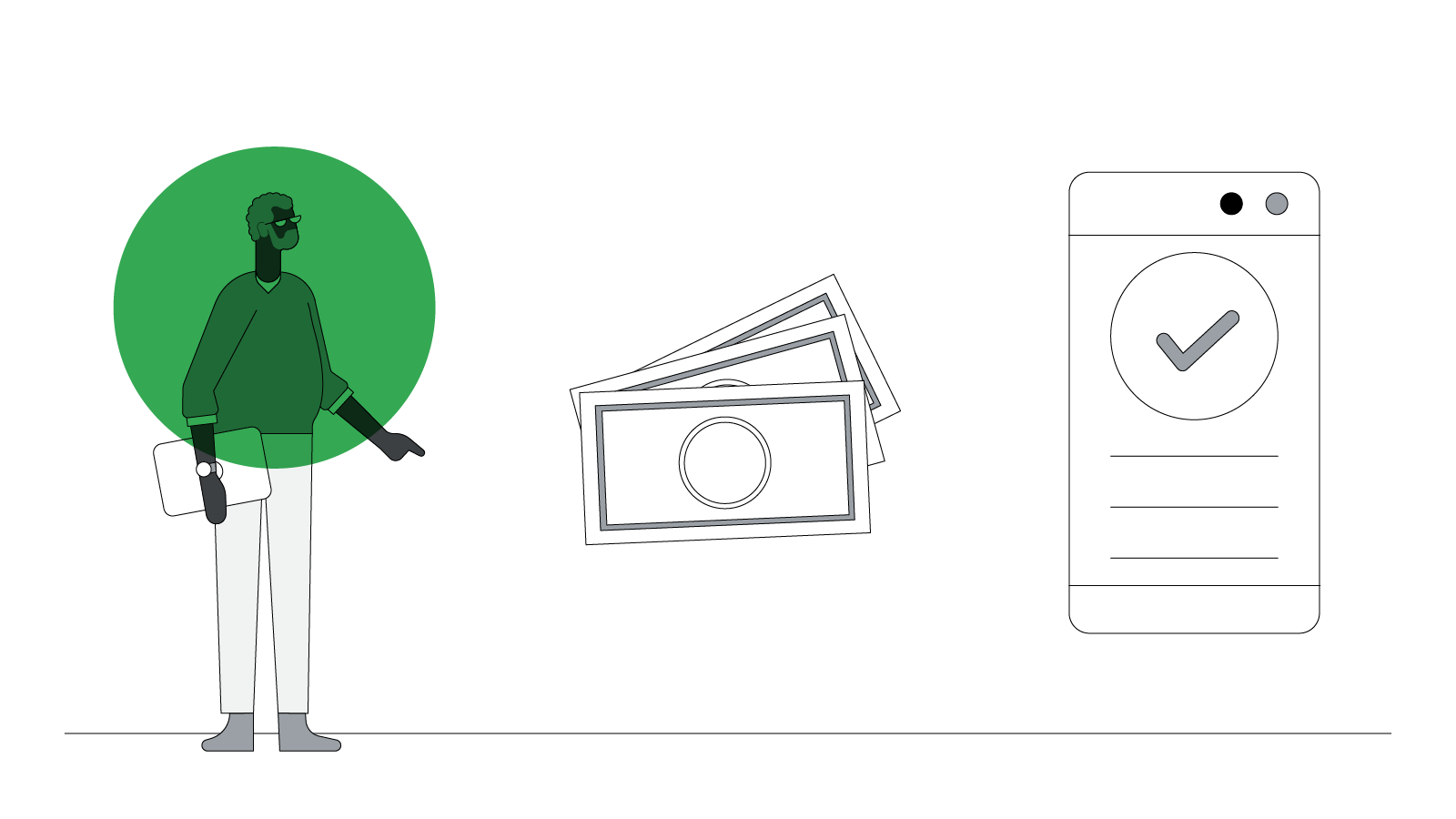 Brands naturally want to reach this enormous market, but in Kenya people aged 55 and up are more likely to actually make a purchase online.15 Some 41% of Kenyans in that cohort said they'd shopped online, compared to 30% of 18- to 24-year-olds.16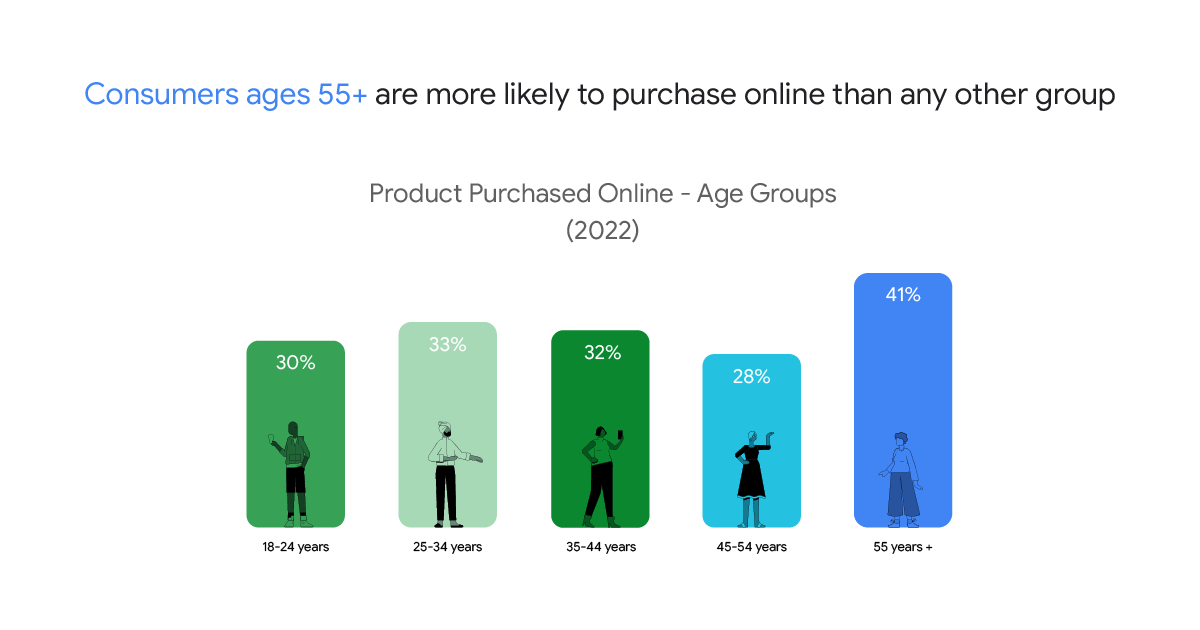 The takeaway
Older shoppers have more purchasing power in Kenya. So, when designing campaigns, marketers need to resist the temptation to focus exclusively on the larger, younger demographics.
Shoppers of all ages researched their purchases online in roughly equal measure.17 But with the over-55 crowd most likely to follow through with an online purchase, marketers need to remember to help them turn their online browsing into buying.
Allowing shoppers to buy without needing to register an account is one of the easiest ways to do that.18 Struggling with returns and battling to find independent reviews were also top of the pain points cited by shoppers in their retail journey.19
Shoppers use a variety of payment options, including a raft of digital schemes from cards to bank transfers to smartphone payments. But even with all those choices, cash remains the most popular.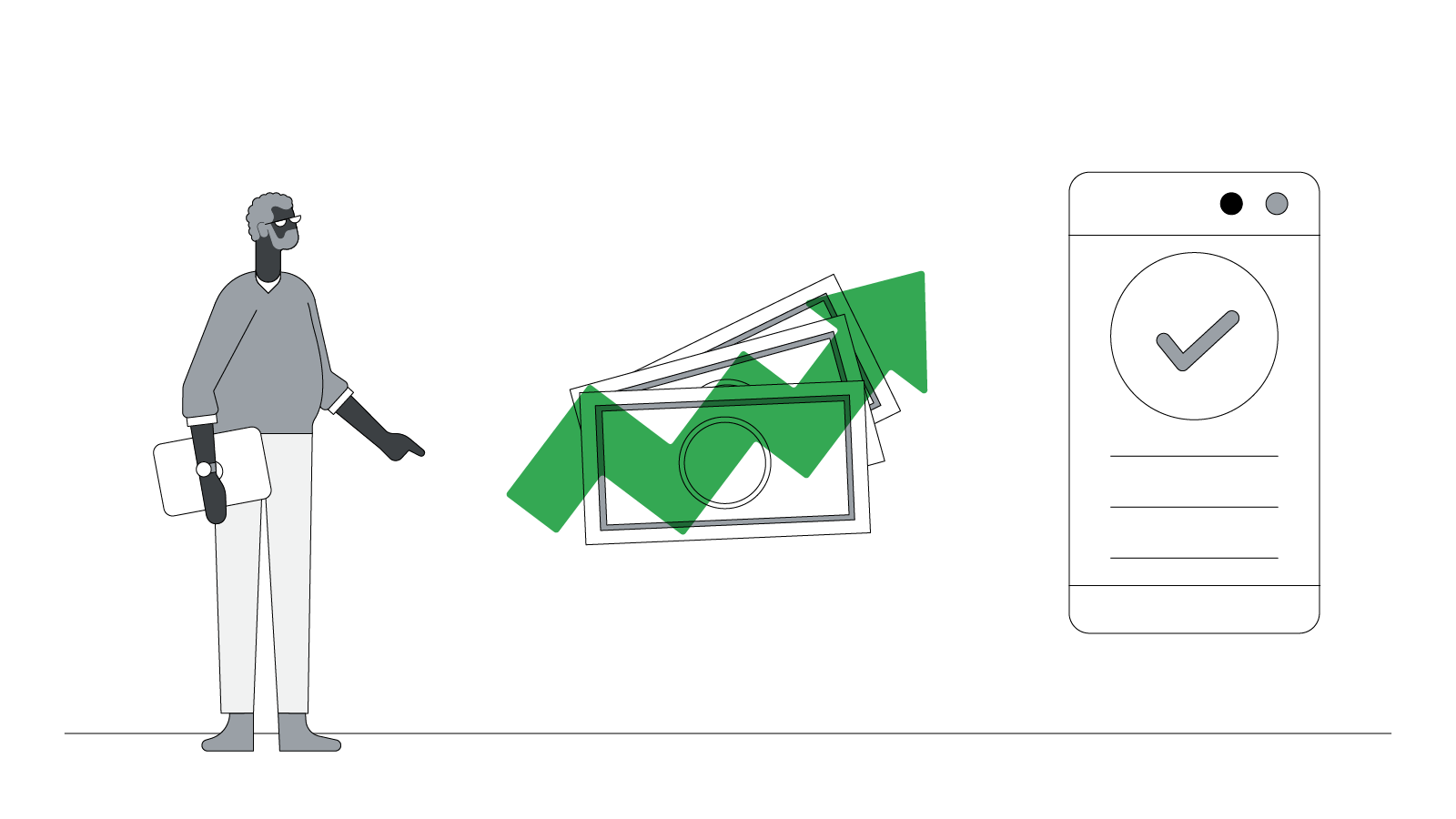 Nearly one third of Nigerians said they paid cash for their most recent purchase.20 About one in four used a credit card, but only 4% had bought something with an online-payment service.21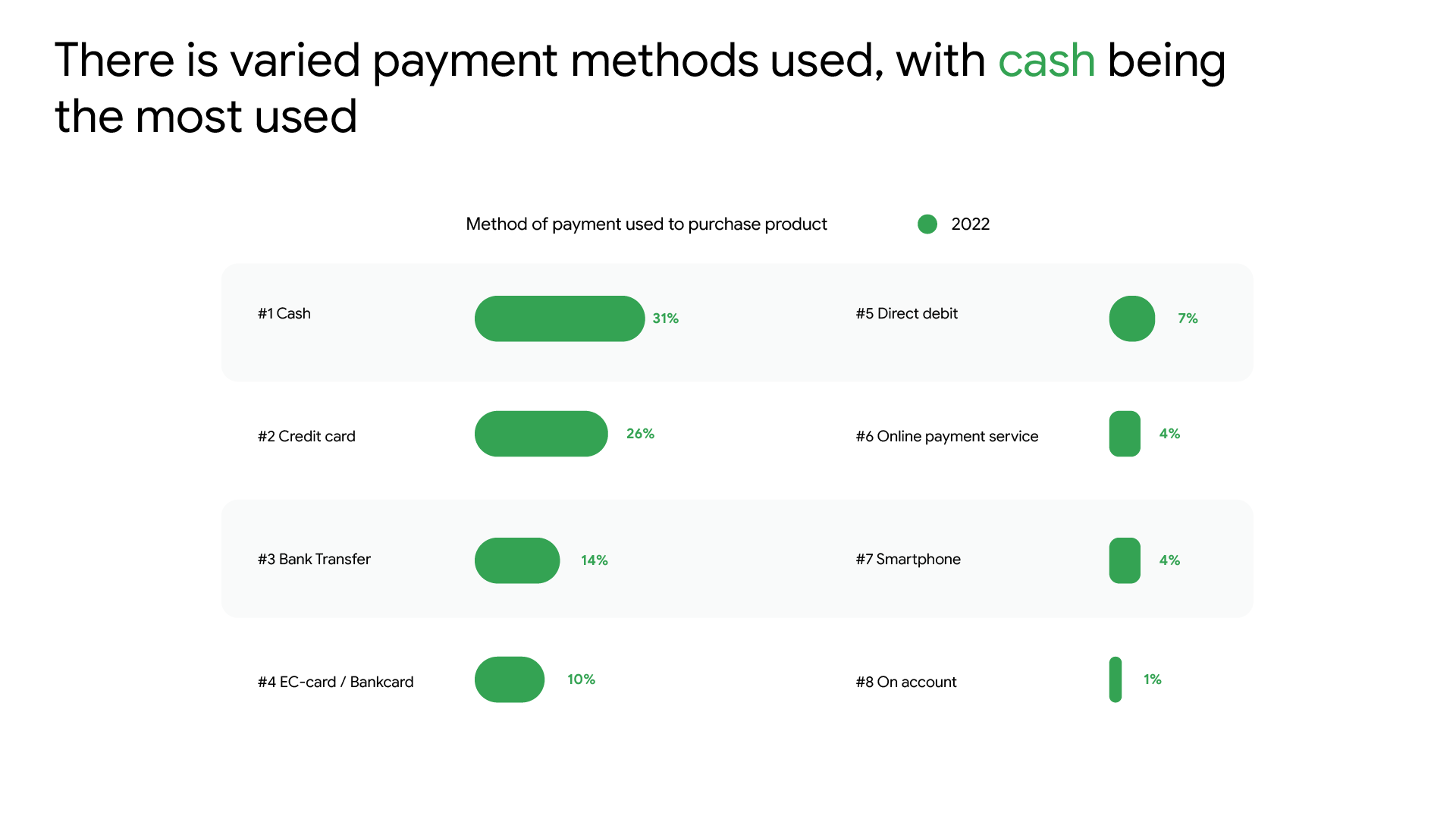 This trend held up in Kenya as well,22 despite its well-known success as an early adopter of mobile money.
The takeaway
Convenience is crucial to online success, especially around payments. Shoppers want a variety of ways to pay, including simple but effective solutions based on text messaging.
But cash remains an important payment option, even as fintech companies explore innovative ways, like listening campaigns with small business owners, to expand digital payments.
South Africa: App purchases soar
It's hardly breaking news that mobile devices feature strongly in a consumer's purchasing journey. In consumer electronics, as well as fashion and beauty, 62% of people used their smartphone when making an online purchase in 2022.23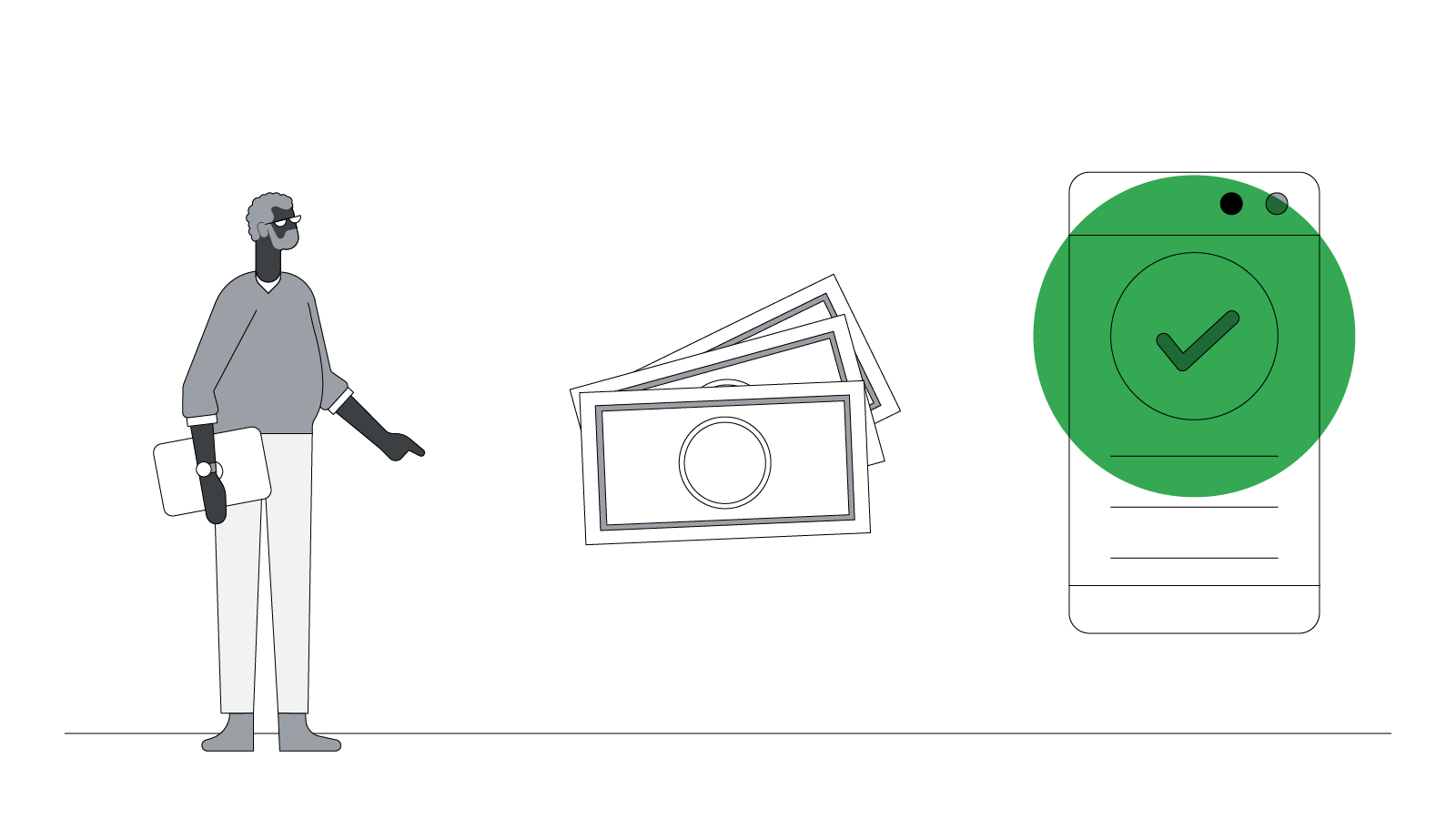 But for the first time, app-based purchases overtook purchases made via websites.24
App-based purchases have been growing steadily and in 2022 mobile purchases via websites (42%) was trumped by app purchases (52%).25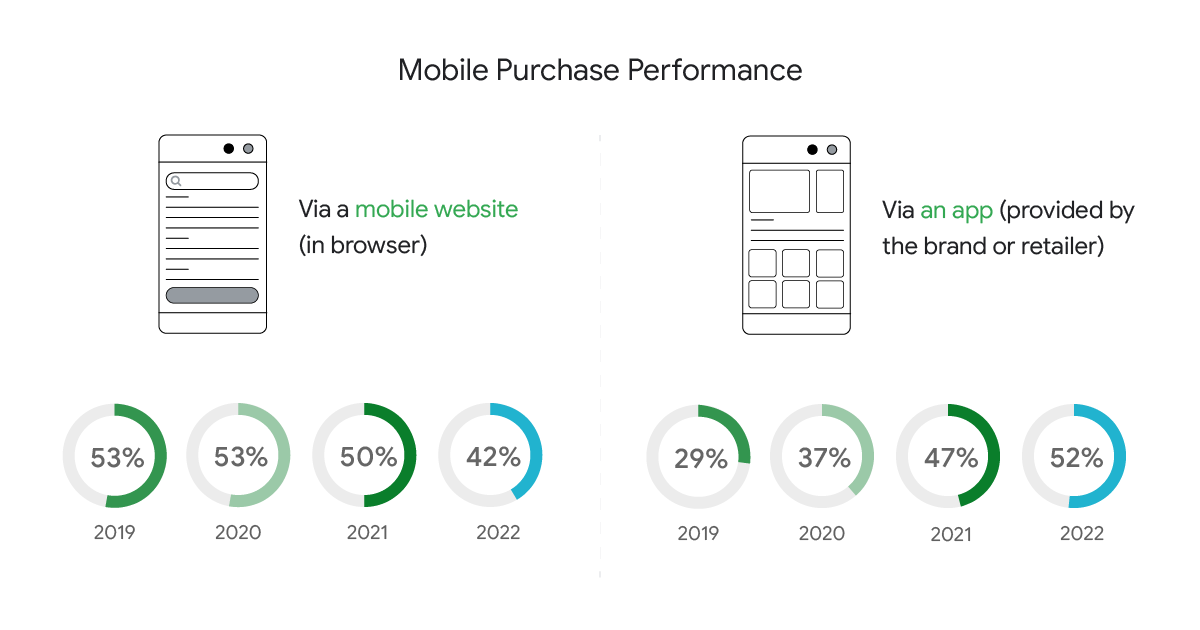 The takeaway
As customers adopt different shopping behaviours, retailers are following suit, seeing the opportunity of apps to build powerful connections with their consumers. Successful apps move people from awareness to the "embed" stage – at which point the app is so firmly entrenched it's hard to imagine life without it.
Throughout the user journey, the app needs to build an emotional connection powered by inspiration and personalisation. User-friendly navigation that showcases the best categories and special offers, and filters that personalise the user experience rewards the user's intent to purchase. The result is a loyal ambassador.