A rise in choice and demand has driven cross-border shopping to more than double over the last five years in six European countries — Poland, Germany, Italy, the Netherlands, Spain, and the U.K.1 This cross-border (s)hopping trend rose steadily in 2020, as more consumers moved online due to the pandemic and e-commerce sales reached €30 billion across the six markets.2
To help businesses access more retail opportunities abroad, Google and Euromonitor surveyed 6,000 European shoppers to understand online behaviour, what drives people to shop abroad, and pain points that hold some shoppers back.
Driving cross-border sales
Cross-border retailers expand consumers' scope of purchasing options. They open up doors for finding cheaper alternatives and discovering unique product offerings they might not find locally.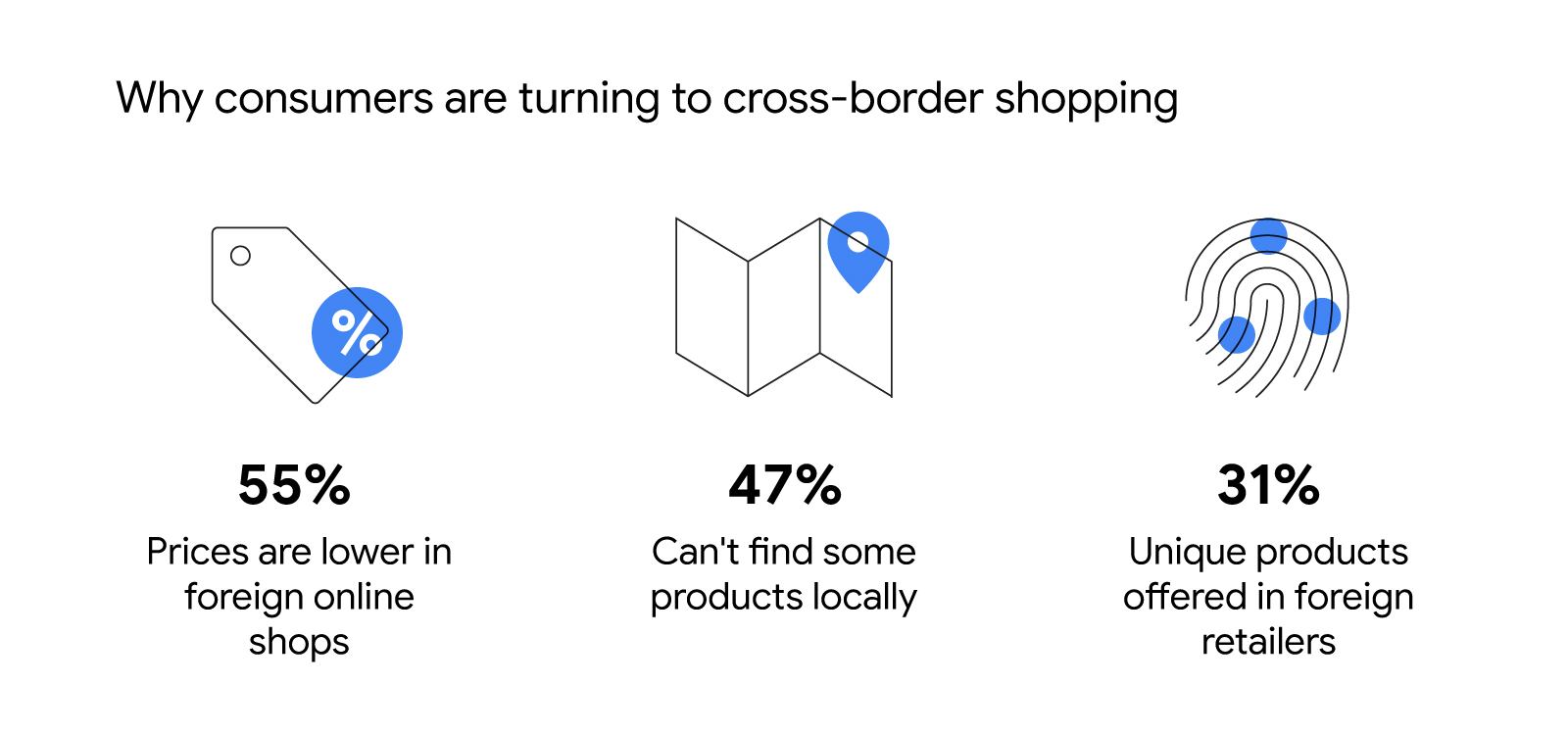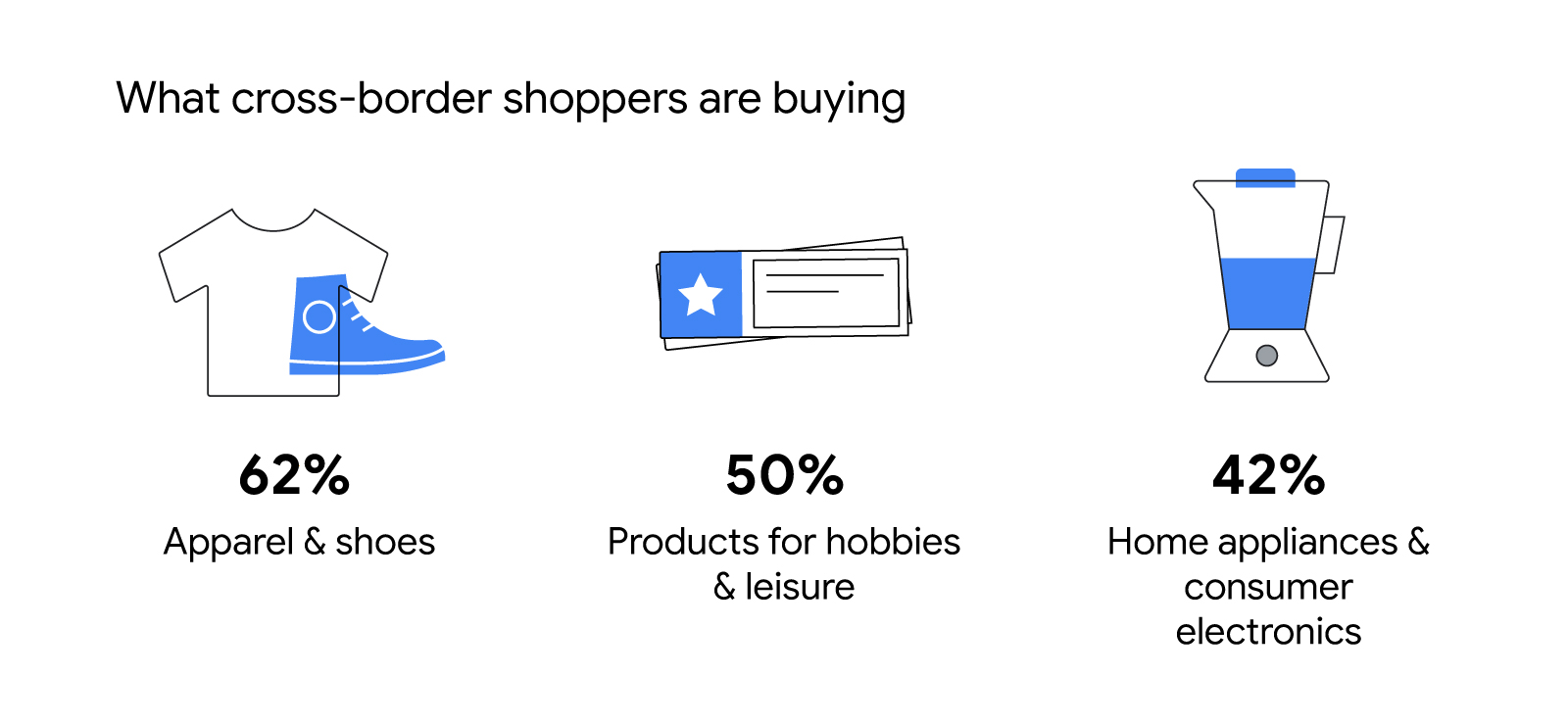 The research revealed not only why — and what — people are shopping for across borders, but also the pain points so that businesses know exactly how to improve the customer experience.
Improving cross-border retail sales
While shoppers can find better deals across borders, they sometimes struggle with long delivery times, sites in different languages, and earning consumer trust.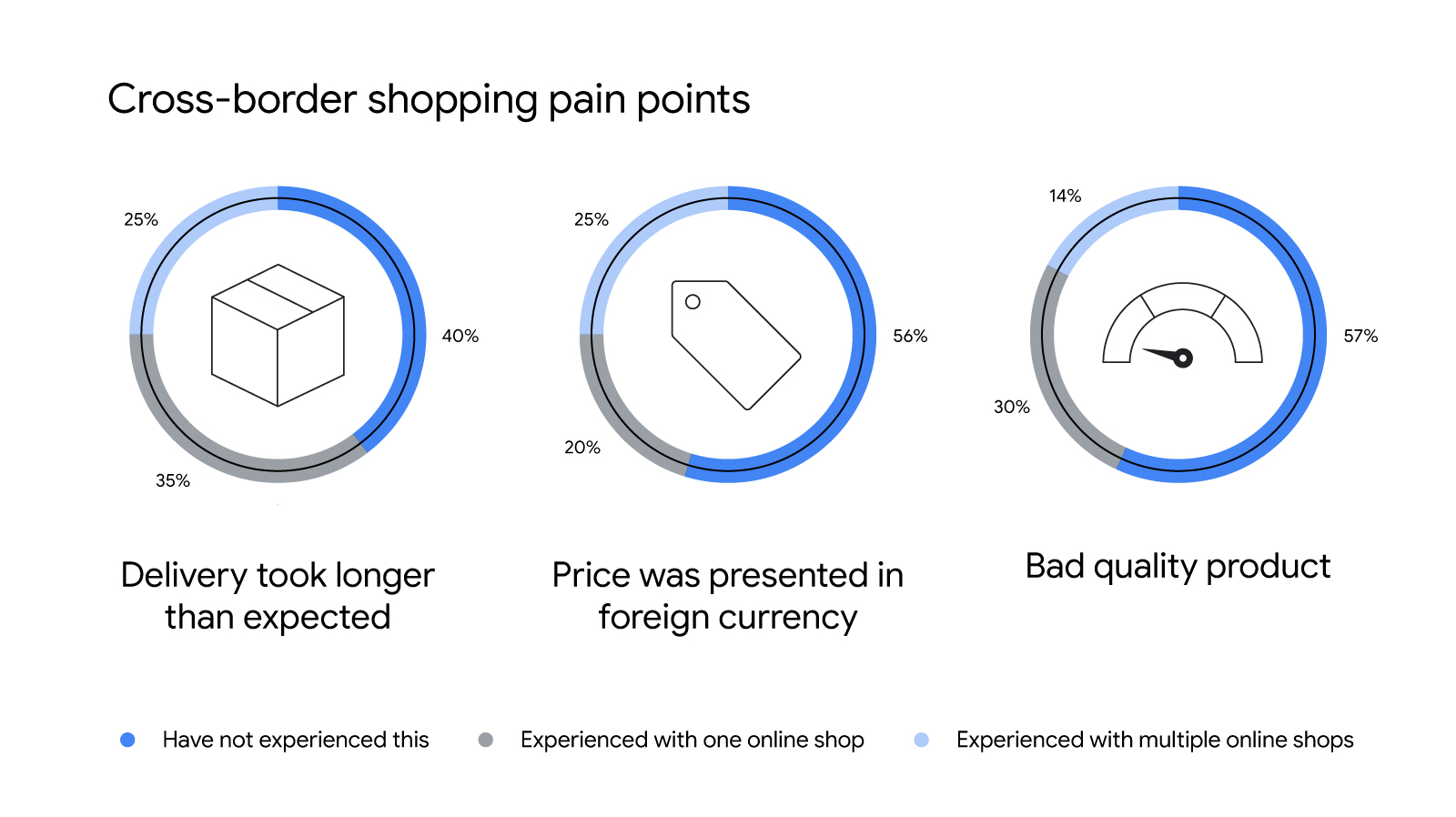 While some consumers will still decide to buy because the benefits outweigh the pain points, for others these barriers can prevent them from making a cross-border purchase altogether.
Fortunately, there are ways to overcome these challenges. Here are the top three pain points and how you can overcome them.
1. Delivery times
Delivery times play a huge role in consumers' decision to purchase. Mostly they prefer faster deliveries, but timing can be mitigated by offering a lower price.
A three-day delivery time has a similar weight to a 30% cheaper price tag.3 Retailers that want to offer a longer delivery date would have to lower their prices in order to stay competitive.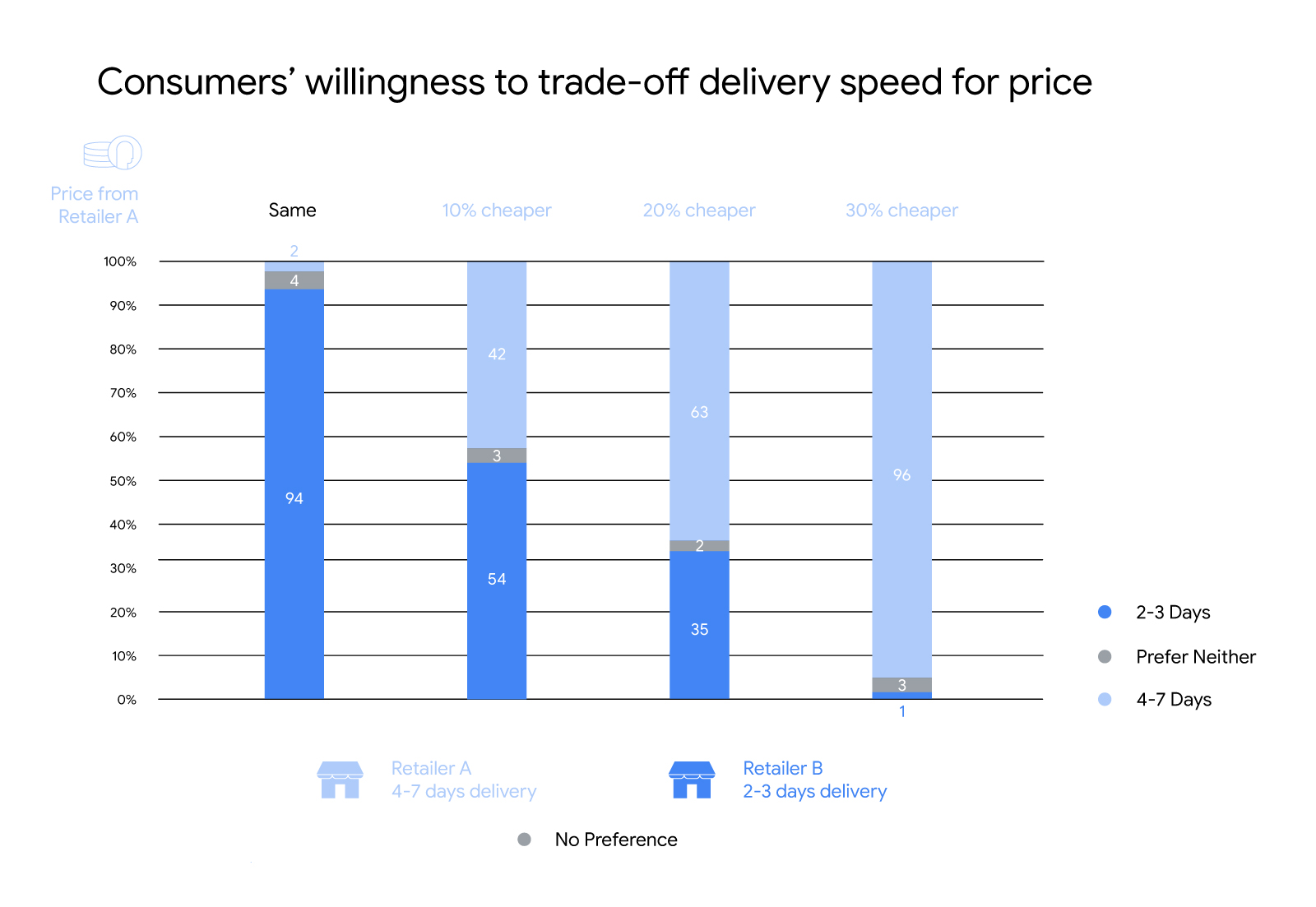 Top tip for marketers
Offering a faster shipping date than your business can provide may help attract the customer to make an initial purchase, but will drastically decrease the chances of them becoming a repeat-customer if you over-promise on delivery dates and don't follow through. Try offering different delivery options with unique price tags.
2. Foreign language website and support
Browsing a website, or landing on a page, that's in a different currency or language can deter potential customers.
Inconvenience associated with foreign customer support, however, can be mitigated if products are cheaper than domestic prices. However, customers do place more value on shopping on a localised website than receiving customer support in their native language4 ⁠— meaning website localisation can't be "traded-off" for more attractive pricing in the long-term.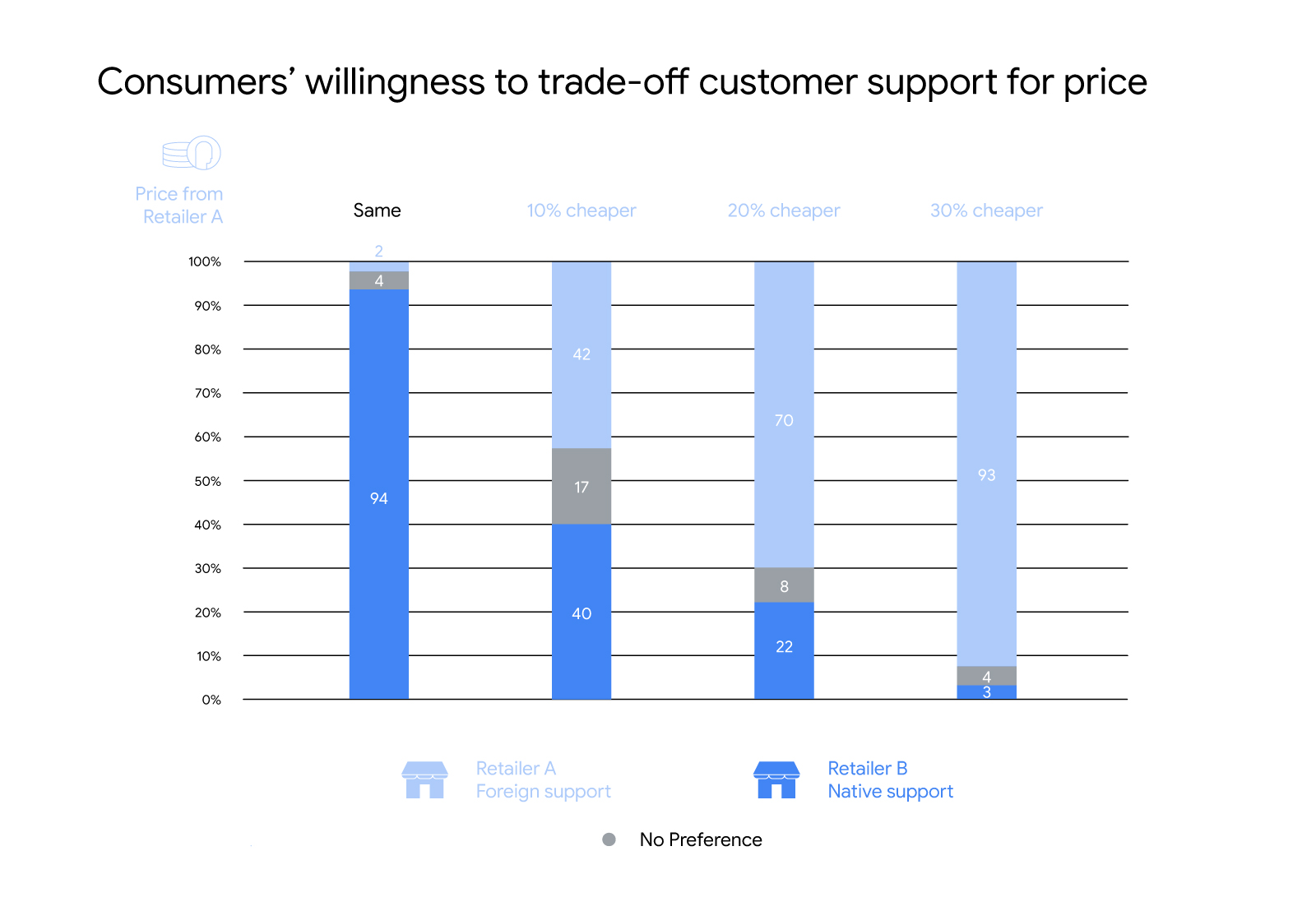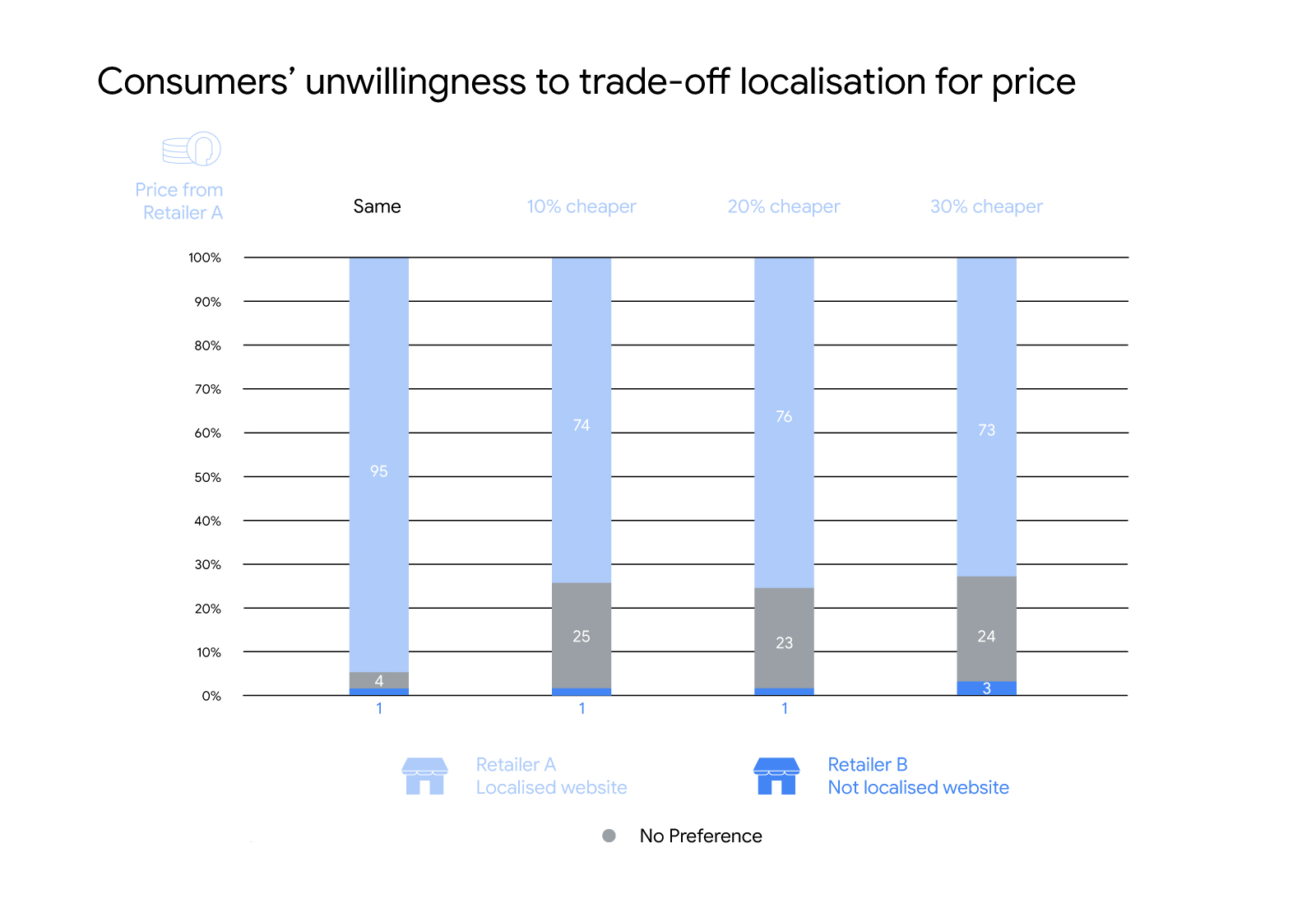 Top tip for marketers
Make sure your website is localised so users can enjoy a good shopping experience. A few examples of preferred localisation features are: browsing in native language, familiar payment options like mobile payment and local credit card methods, offering native customer support, and for prices to be presented in native currency.
3. Quality and trust
Trusting a retailer is the biggest concern for domestic shoppers.5 Whether it's concerns about bad quality products or return and warranty processes, consumers want to shop with retailers they can rely on.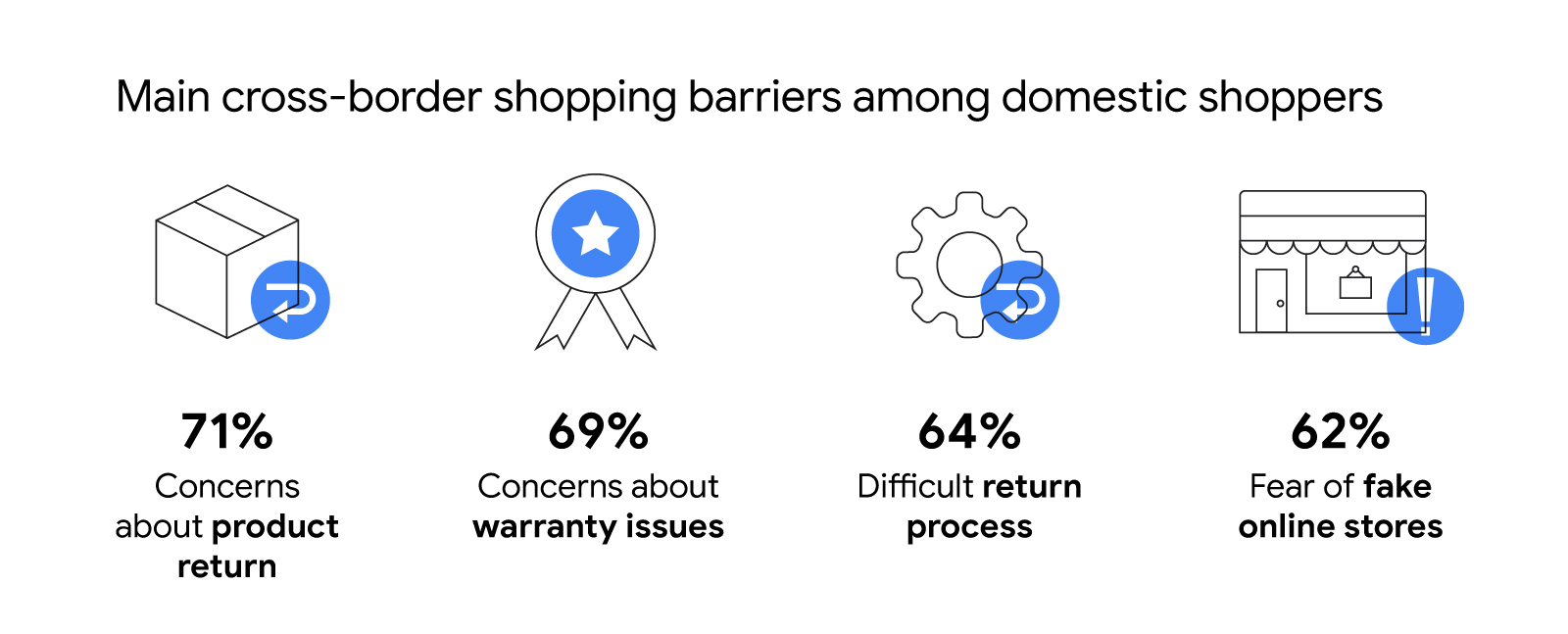 Top tip for marketers
Retailers can build consumer trust by offering an easy return process, providing transparency through FAQs, clearly communicating product warranties, offering quality products and earning social proof over time. Consumers, especially those cautious about shopping cross-border, have issues trusting retailers, so building this is crucial for success.