The sportswear industry has been in high demand ever since global lockdown policies were first introduced. With exercise being one of the few activities people could still engage in while stuck at home, searches around 'sportswear' picked up significantly around the world — and they haven't returned to previous levels since.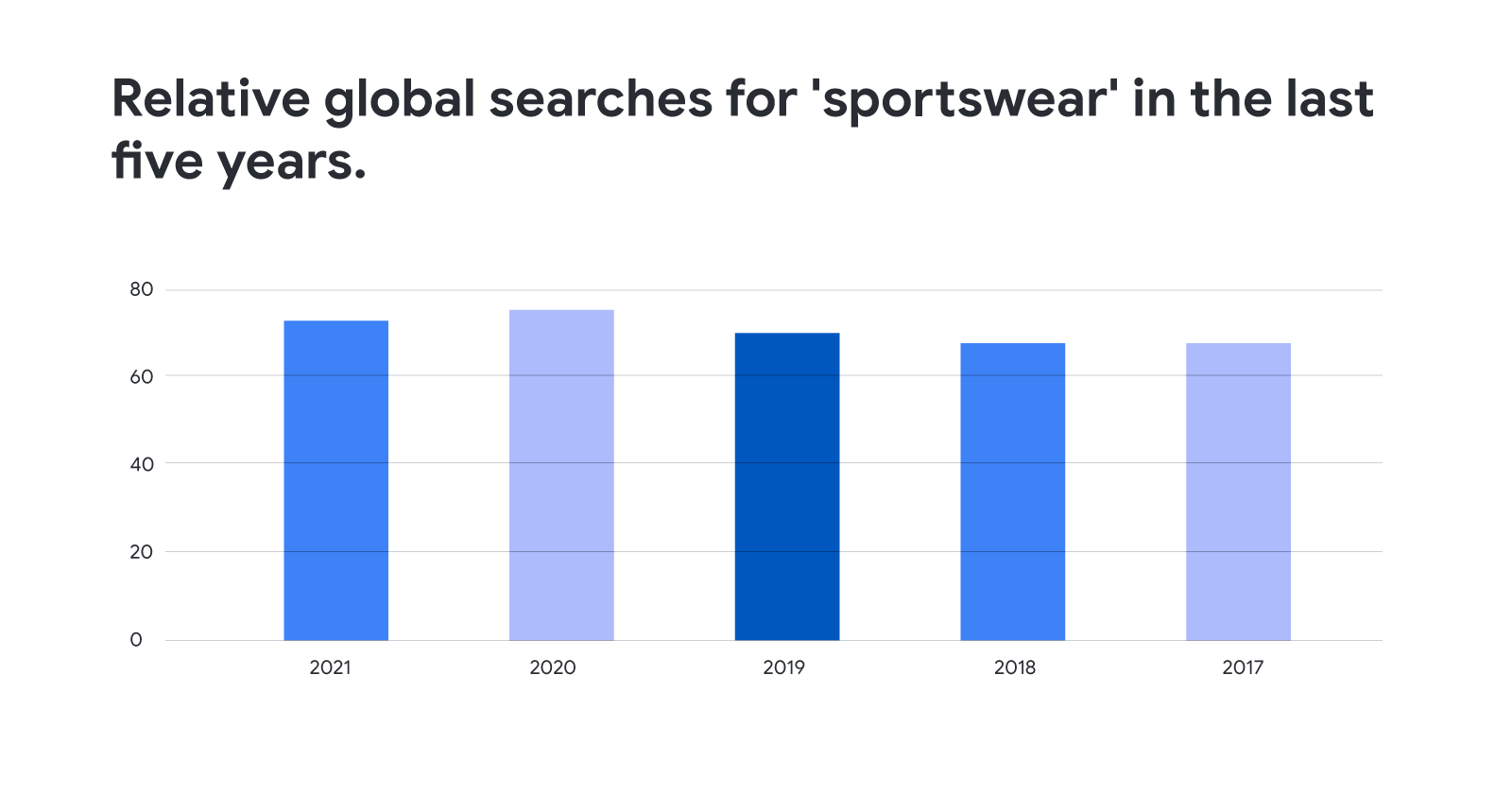 For us at Stadium, a family-owned sports retailer from Sweden, this meant there suddenly was a lot more competition. Fashion retailers around the world started tapping into sports, outdoor, and loungewear trends — and the shift to online shopping meant that sales were increasingly borderless. But on the flipside, the growing market also provided us with the opportunity to expand our own inventory.
We started offering a wide range of products we'd never stocked before, from equestrian to gaming equipment. While this allowed us to connect with a wider audience, it also meant we were no longer able to manage our online advertising campaigns manually. Where we previously optimised our campaigns by matching up available stock against local trends and set budgets based on historical sales, the fast-growing size of our inventory meant this was no longer feasible. To continue to be hyper-relevant to our customers and be always-on across more categories, we needed an automated, dynamic approach to budget setting.
A demand-led approach
We sat down with digital agencies Mindshare and Acceleration to explore how we could automatically optimise our budgets according to constantly changing demand. We wanted all the different items in our inventory to show up as soon as local demand started picking up.
"To continue to be hyper-relevant to our customers, we needed an automated, dynamic approach to budget setting."
"As we didn't want to rely on third-party data, we decided to stick to the information already at our disposal. Working with historical sales data (last year's purchasing behaviour) and Google Trends insights (real-time Search demand), we built a cloud-based neural network — a form of automation — that automatically allocates and optimises budgets for product categories on a week by week level," explains Lisa Gröning, head of data science at Acceleration.
"It's a solution so straightforward that, in hindsight, we were surprised we hadn't thought of it before," adds Mikael Christensen, business development director at Mindshare. "Search and sales volumes are hugely impactful and available to all marketers. All we really did was merge the two."
Thanks to this, we were able to quickly respond to the sudden heatwave that surprised us this past spring, for example. Google Trends revealed that Swedes collectively looked for 'swimwear' in March, which we were able to spot as our tool tracks some 500 different keywords. Then, the algorithm automatically moved a much higher portion of our budget towards that category than we normally would have done around that time.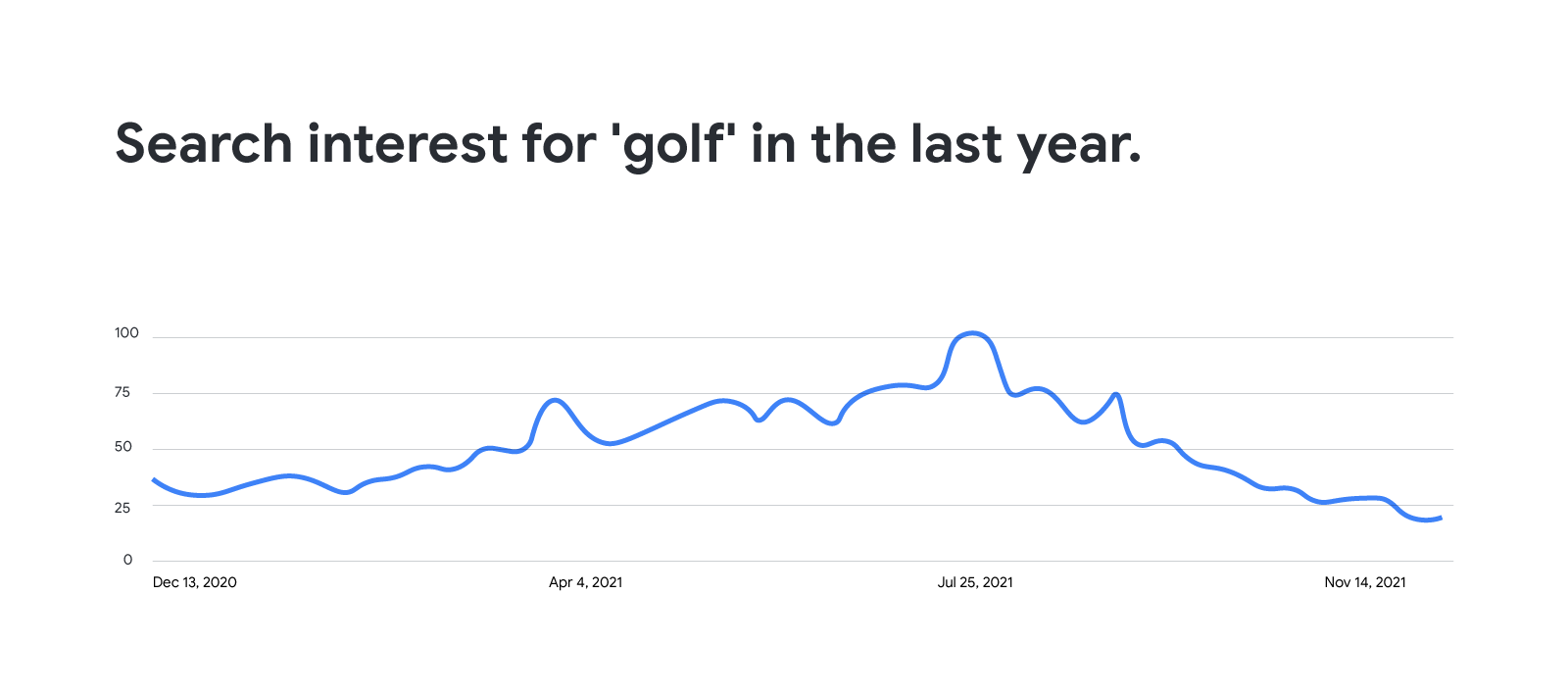 Another category highlighted by the automated solution was 'golf', which became hugely popular in Sweden during the pandemic. If we had relied solely on sales data from previous years, we would have set aside a much lower budget towards our golf-related ad campaigns. Now, we were able to tap into soaring demand when it mattered most.
"It's a solution so straightforward that, in hindsight, we were surprised we hadn't thought of it before."
But we can't just rely on trends alone. Some categories, like 'running' and 'training', don't tend to peak because they're an ongoing trend, but we still need to include them in our budget plan as they make up a big part of our sales. And then there's the opposite: Google Trends can show a real boost in small and trending categories like 'standup paddleboarding', but when their share of total sales is less than 2%, we don't want to put half of our budget on it, no matter how popular the trend. That's why it's crucial to use multiple data sources.
Driving business results with automation
To test the direct impact of the automated solution, Mindshare and Acceleration helped us run A/B tests of ads with and without the algorithm. From this, we could see that the automated ads responding to Google Trends drove higher quality traffic to our website, at a 20% lower cost per click (CPC). In addition, they lifted conversions with 10% higher incremental sales.
"Most advertisers using Google Trends data to guide their campaigns follow a handful of keywords manually," says Mindshare's Christensen. "Our algorithm allows us to track a much larger volume of Search trends, and the combination with Stadium's first-party data makes it even more unique. It shows that the cookieless future doesn't have to be daunting. In forcing us to work with data in a smarter way, it actually offers a lot of opportunities that drive better business outcomes."
In a time of increasing concern around consumer privacy and the use of personal data, finding a way to connect with customers without using information related to individuals was very important to us. Combining consumer Search trends and first-party sales data focused on categories rather than individual sales allowed us to do just that.
That's not to say we've reached the finish line. We're always monitoring the algorithm to understand its true impact on performance and sales — and work in sprints to explore how we can continue to improve. A next big step will be to bring geographical segmentation into the mix. Shifting budgets based on regional demand will allow us to be even more locally relevant to our new and existing customers. And that's the ultimate goal.