Tech and the sharing economy has radically changed tourist accommodation in Greece — outstripping traditional options and creating a new kind of traveller. Today's travellers turn to mobile Search for everything from local restaurants and attractions to purchasing groceries and FMCGs. New behaviour provides new opportunities for brands that are in the right place with relevant messaging.
The Greek accommodation sector has undergone rapid change in recent years. In 2018, Search data revealed that alternative types of accommodation are emerging alongside traditional hotels, B&Bs and hostels1. This change has in turn had a significant and widespread knock-on effect on tourist behaviour.
Alternative accommodation provides an increased element of flexibility and many are self-contained apartments, villas or houses. Guests often have access to a kitchen which means they can cook for themselves — something that is simply not an option at traditional hotels. There's also no on-site restaurants, or concierges and receptionists to ask for local recommendations, meaning guests turn to Search for answers.
Another increasingly popular choice is to use online food delivery services to order takeaway meals — a growing market trend that tourists are now turning to on their vacations as well as at home.
Hungry travellers use their mobiles to Search for local cuisine — creating engagement opportunities around "what to eat" and "what to drink" moments that arise. The top queries fall into three principal categories including "Supermarket & Grocery" (77%), "Food around me" (20%) and "Food Delivery specific" (3%)2.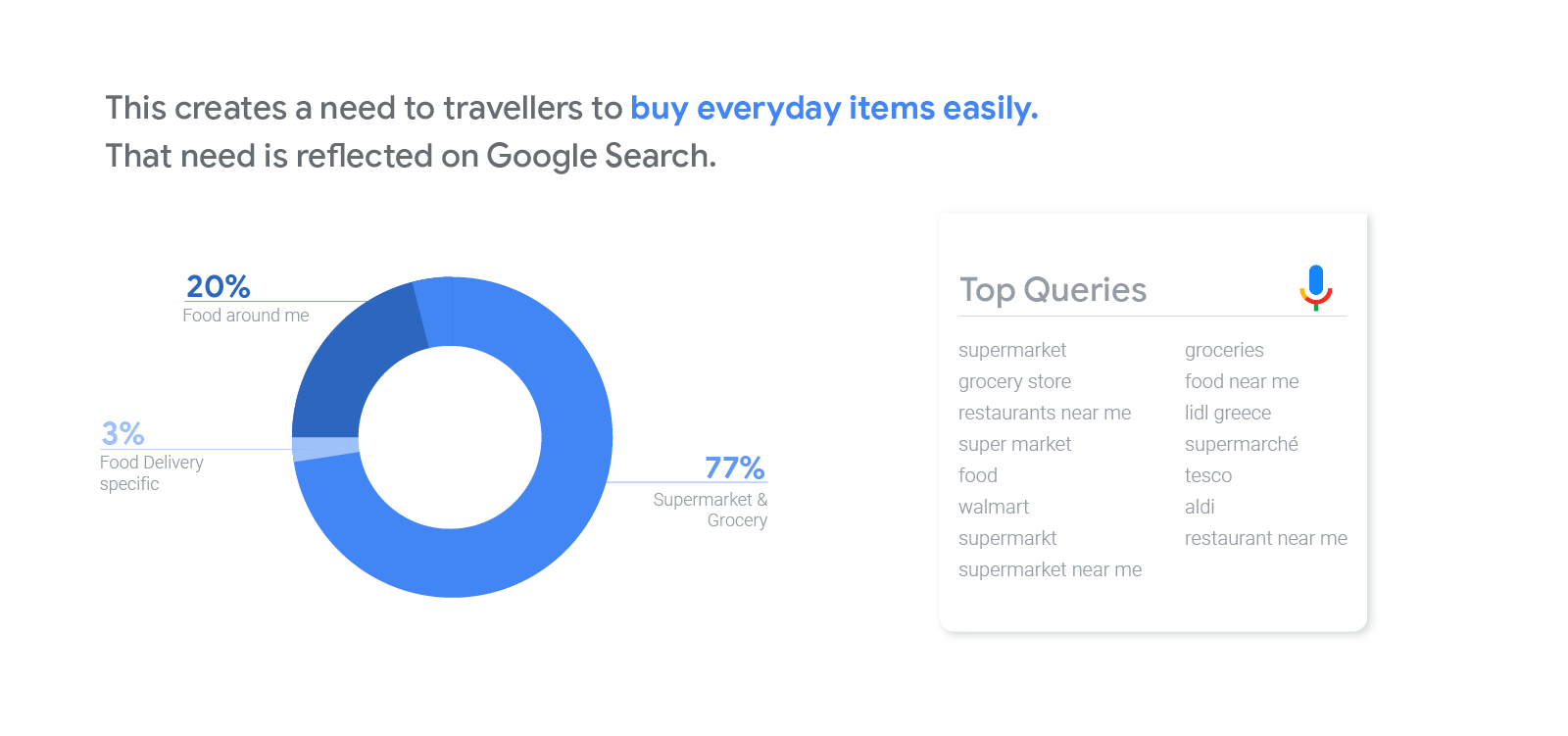 The new digital traveller insights
This data provides unique insights into travellers' digital behaviour. Searches are highly seasonal with huge peaks that coincide with the summer months. These peaks have experienced massive increases over the past two years, growing by 152% and 84% YoY in 2017 and 2018 respectively3.
The queries are quite generic, meaning that tourists aren't necessarily searching for specific brands and suggesting that they're open to persuasion when it comes to choosing which option to go with. This provides brands with opportunities to provide answers and persuade tourists to spend their holiday money with them.
90% of tourism related searches are completed on mobile devices with many including the term "near me"4. People are looking for quick answers for immediate needs — a clear signal of buyer intent. Brands that provide answers and seamless mobile experiences stand a better chance of driving engagement and sales.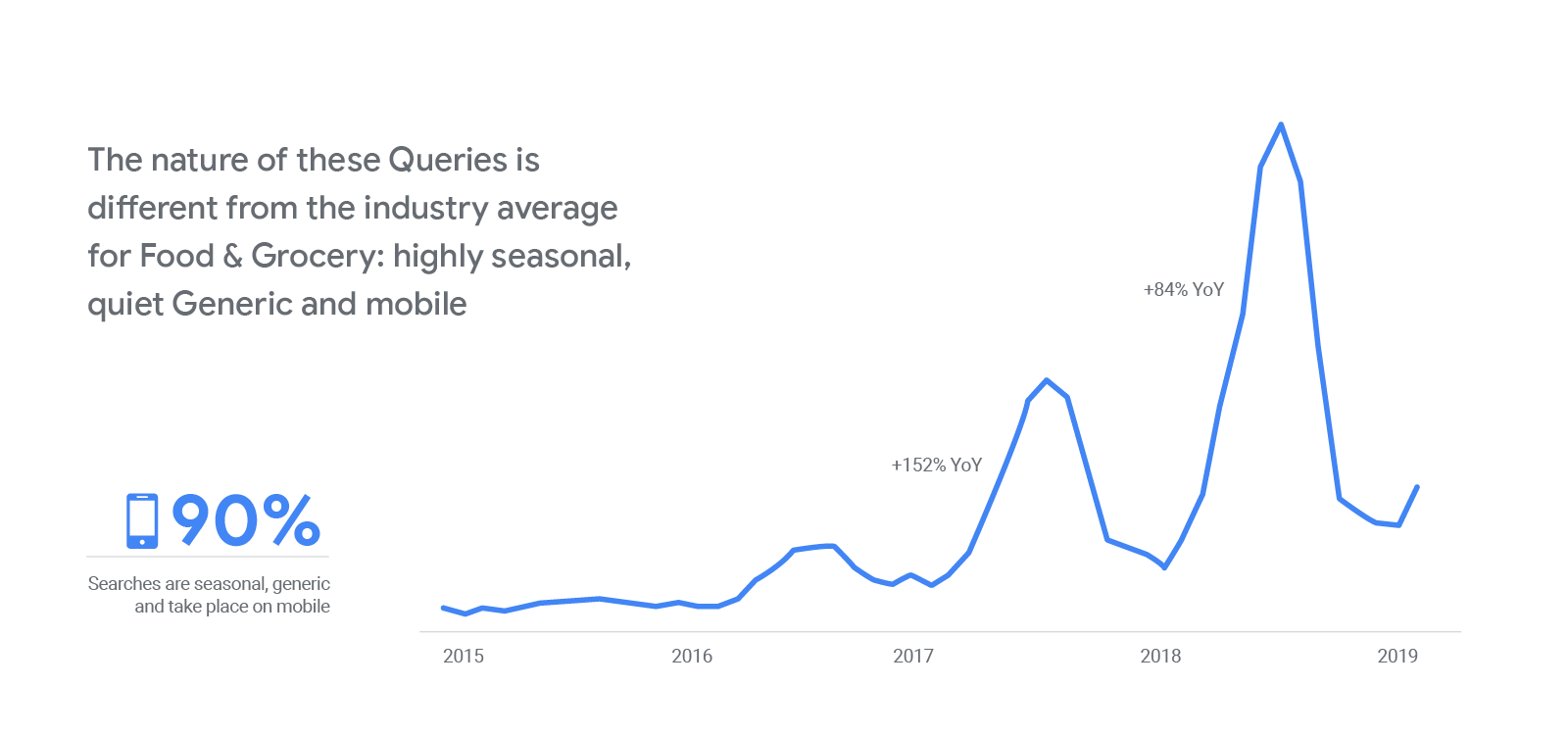 The insights from the data show that during seasonal peaks — when engagement opportunities are greatest — the majority of these related searches are returning a small volume of adverts in Greek5, a language very few tourists understand. With such few online adverts, competition is low for businesses looking to take advantage of this opportunity.
New technology and shifts in consumer patterns provide brands with new opportunities. Brands that put data and insights at the heart of their strategy will reach and engage with customers as they continue to change their online and offline behaviour.