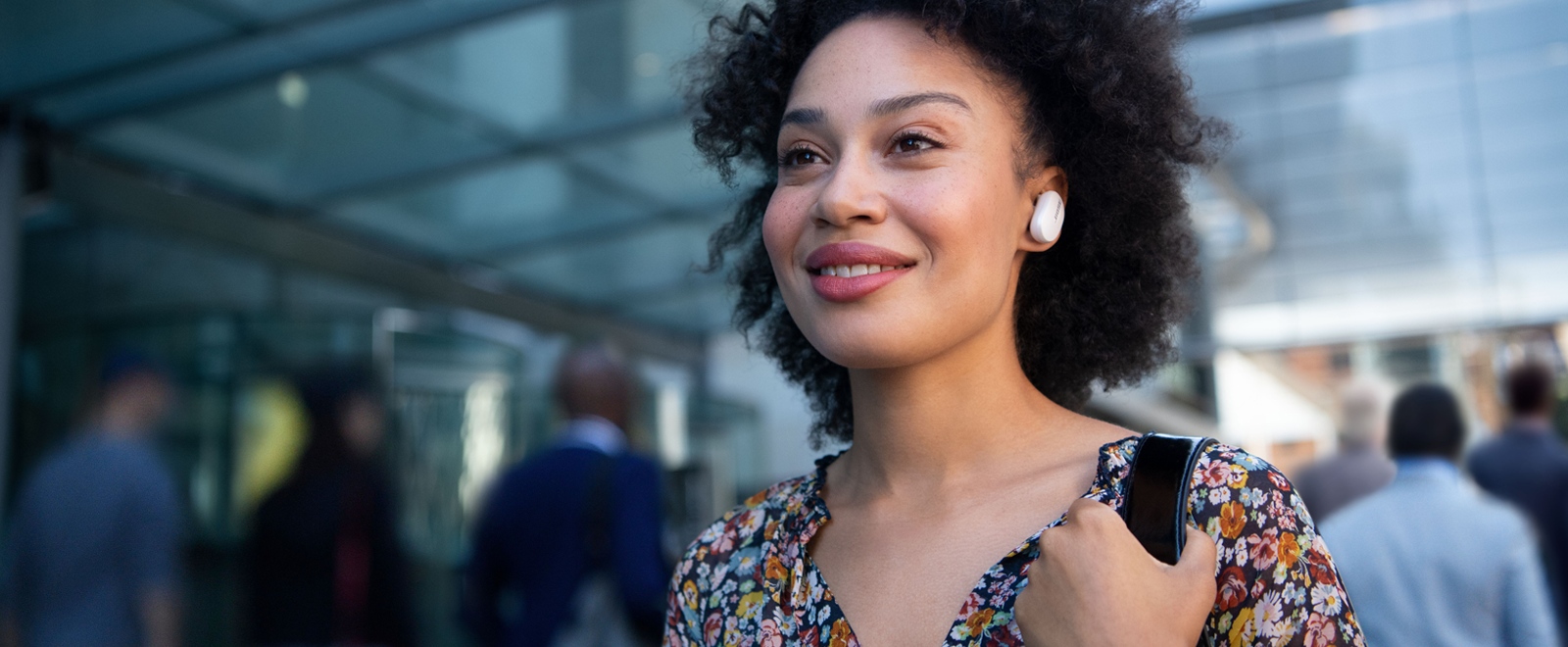 The challenge
As a brand grounded in innovation, Bose has created and transformed categories in audio and beyond. A few years ago, the company led its digital marketing with an efficiency-first strategy and applied automation in only about 10% of its digital campaigns. Then something happened that forced Bose to consider a shift in its approach. In 2020, the brand faced three key obstacles: increased competition in the consumer electronics category, heavy reliance on third-party retailers to drive sales, and brick-and-mortar store closures.
In the face of those challenges, Bose and its agency MediaCom looked for new ways to stay cost efficient while accelerating direct-to-consumer (DTC) revenue growth on Bose.com. "As COVID drove more consumers online, we needed to quickly pivot to respond to the increased demand and competition in the market," said Hilary Giesler, Bose's global digital performance marketing manager.

The approach
To steer the pivot, Bose and MediaCom engaged automation as a solution to increase revenue at the same spend levels to get more out of their marketing budget. "Automation solutions help us utilize thousands of data points — they're not only efficient and provide long-term sustainability, but they can also provide a more personalized experience for a brand's customers," said James Ko, director of global paid search at MediaCom.
But they didn't just turn on automation overnight. Amman Badlani, a managing partner at MediaCom, said, "Automation does not mean 'set it and forget it.' It's about saving time to drive the best outcomes, which allows our team members to shift their focus to more strategic areas."
Together, Bose and MediaCom built a strong foundation that gave their automation strategy the best chance to succeed. First, they broke down team silos to more fluidly allocate spend to meet demand. This involved unifying efforts across local markets and product categories. Next, they conducted a total account restructure. This move consolidated campaigns and ad groups, giving machine learning more data to improve its predictive accuracy. The last action in their shift focused on continuously improving the quality of the inputs they feed into automation. They started by filling in gaps in Bose's product feed and implementing the global site tag to future-proof conversion measurement. They also regularly refresh their creatives to ensure they follow best practices.
After laying this groundwork, Bose and MediaCom combined data-driven attribution with Target ROAS Smart Bidding, applying this approach across 90% of their Search and Shopping campaigns.
The results
With this robust automation strategy, Bose drove an 81% increase in e-commerce sales and a 35% increase in revenue from its Search and Shopping campaigns last holiday season. "We were able to leverage Google's intent signals and advanced bidding logic to drive unprecedented scale and growth," said Chris Santos, Bose's global paid search manager.
"We have a marketing culture that promotes the use of automation. With our focus on DTC growth, leveraging Search and Shopping automation was a purposeful decision across a multi-month journey that paid off."

— Cynthia Smith, Director of Global Digital Experience and Activation at Bose
Heading into the upcoming holiday season, the team continues to expand their use of automation. They've seen huge growth with Discovery ads to move further up the funnel and inspire people early in their purchase journeys. They're also beginning to test Smart Shopping campaigns.
Check out the Demystifying Automation experience to understand how automation can supercharge your campaign optimizations.