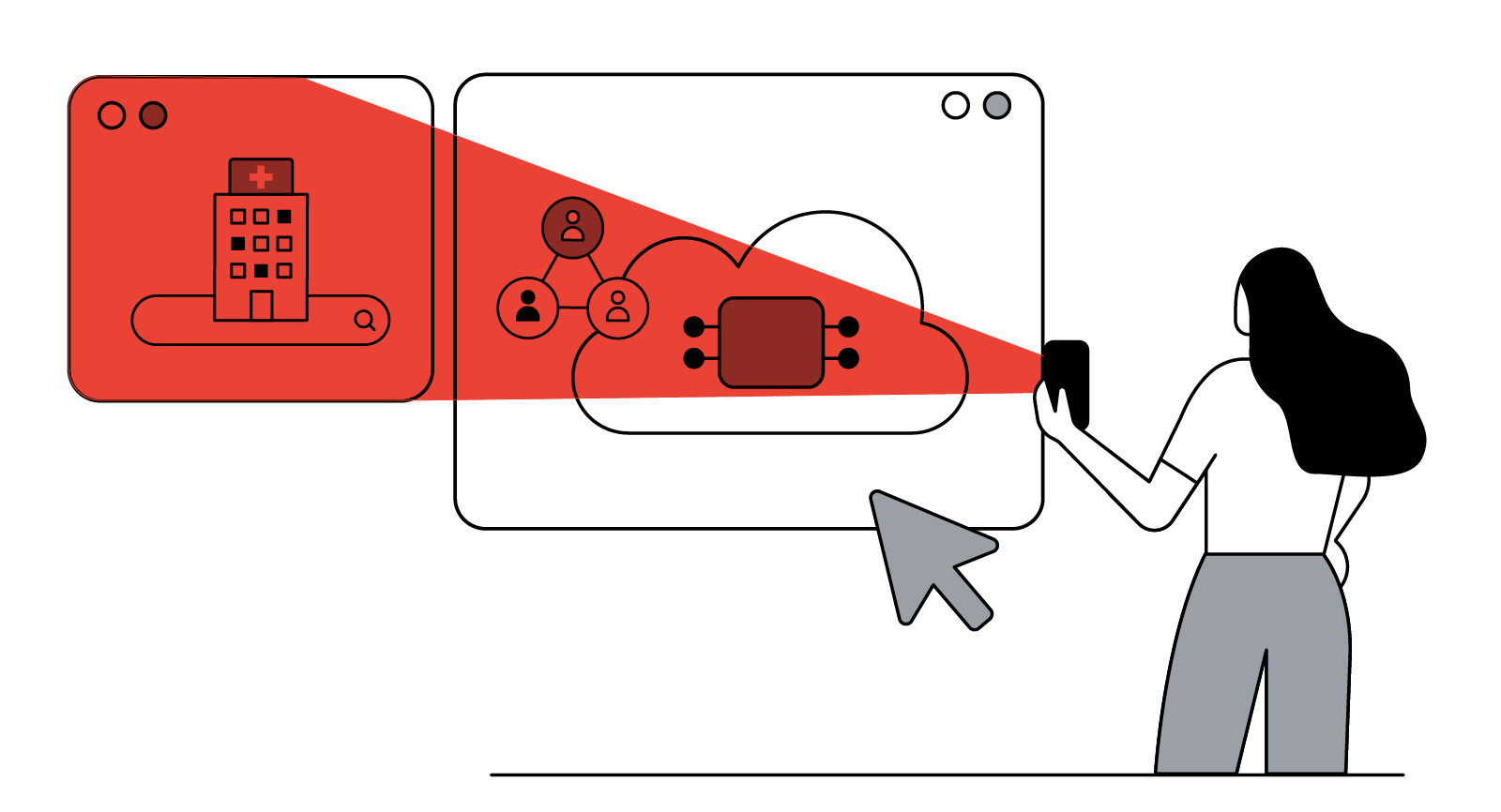 COVID-19 has been a time for reflection for many. Not only the people of Hong Kong but the businesses as well. With social distancing measures in place, we take a look at how long-standing Hong Kong stalwarts, such as insurance provider Prudential, are adapting to stay afloat.
In this third installment of our Lessons of Resilience from Hong Kong Businesses series, our managing director of sales and operations of Google Hong Kong, Leonie Valentine, speaks with the CMO and CCO of Prudential Hong Kong, Priscilla Ng.
Leonie: Digital literacy amongst the retirement-age population is amongst the highest in the world in Hong Kong. How has this affected Prudential's strategy in breaking through the noise?
Priscilla: For Prudential, our reaction to the lockdown in February was swift and decisive. We felt that it was the right time for the company to demonstrate how we have embraced digital, so we moved the launch of our app forward as a way to provide support to customers during the pandemic.
Previously scheduled for launch later in the year, the app was created for health and wellness services but with the ongoing pandemic, we were forced to question: was this really what people need right now? So we revamped everything and added features such as "Hospital Guide" that transformed the value that we had intended for the app. It has now evolved to be relevant to individuals.
You are right, Hong Kong has one of the highest digital literacy rates in the world, so we knew we would have no problem in raising awareness on how to download and use an app, as people were already making a habit of using apps to track their health.
Prudential needed to find a point of differentiation for our own app.
What is the key value that would manage to capture our new audience's attention away from other apps, in a society that has suddenly been forced to stay indoors?
Leonie: So it seems that Prudential would have no problems capturing the attention of the target audience. But what was Prudential's strategy in marketing to drive sales?
Priscilla: Well, we kept close to our company values of "Listening. Understand. Delivering." We wanted our app to be a tool to help people in need. The obvious solution was to be a first-mover amongst our competitors and capture the conversation about COVID-19.
Prudential differentiated ourselves as a digital health expert, and connected with the audience through uplifting and positive messages to help people overcome their fears of this unknown virus.
Through engaging video content and messages to help alleviate people's concerns over COVID-19, our app earned the trust of people. We made sure to come across as authentic and relevant, making the app free and accessible to all.
For Prudential, this app launch was an unprecedented move. It's the first campaign that we ran 100% on digital media.
Through video, display, texts, and more, the campaign swept across Hong Kong, garnering 200,000 app downloads within the first 24 hours. That's where we really see the true power of digital.
Leonie: Indeed, digital does have the power to spread a compelling message. Were there any lessons you learned in the process? And I'm curious to know, how did you plan your digital marketing to get amazing numbers of downloads?
Priscilla: Prudential learned an important lesson through this campaign. Digital is, as you said, where the future of marketing is at. We could reach thousands of eyeballs in a short period of time. This accelerates scalability and enhances reach not just for Prudential, but for businesses in Hong Kong to expand beyond their own shores.
Another lesson we learned was to optimize, optimize, optimize. For every digital campaign, we conducted analysis afterward to understand how we were spending at every step of the journey.
We would ask ourselves: "How does this dollar optimize the campaign, how does it drive the result, and what can we do with it?"
The best thing about digital marketing is that our business results were immediate. With 200,000 downloads in the first 24 hours and other data, our marketers could now quantifiably measure ROI, customer acquisition costs, and revenue from sales, down to the cent.
Every customer touchpoint, in every single customer's journey, can now be tracked. So we were able to see which digital asset was most valuable. Were people coming from social media? If so, which platform? And if so, which content, on which particular time and day? Google Analytics 360 gave us granular detail of each acquisition, while also providing an overview, so we were able to analyze the campaigns in a 360º perspective.
For Prudential, we realized that sales conversions were more important than acquisitions. So we studied and compared download numbers versus channels that gained the most registrations. Through lots of A/B testing on message tonality, language, and even word choice, we were able to successfully find the golden ticket. The message that gets the most reach.
Leonie: Optimization and testing remain our most powerful tools in Google Analytics 360, so I'm right there with you on that one. In terms of this particular ad campaign, what was your conclusion in the end?
Priscilla: We concluded that, surprisingly, text ads were most effective for customer acquisition (highest downloads) but YouTube ads drove a higher sales conversion rate. And this is only the tip of the iceberg.
Through our GA360 platform, we had the data to optimize all other assets. We learned that content about the family on our websites was a hit and that a large percentage of our target audience was actually practitioners or other professionals in the medical industry.
Having specific insights into our audience allowed us to channel more budget towards these targeted segments and reap even better results.
Another unexpected but incredible benefit was high employee satisfaction. With the use of optimization and testing through GA360, our employees were seeing better ROI from their work. This improved their satisfaction and confidence levels. They were now proud to be able to quantify the positive change that their work was making for the business, all backed by data. They also reported feeling less helpless and more in control, as targeting helps them generate results and manage budgets better.
Leonie: But Priscilla, ultimately, none of this is possible without a CMO who believes in the future of digital marketing. Would you say you had a tough time convincing other stakeholders?
Priscilla: I have been a strong advocate for change, as I believe that digital is the future. So I take it as my responsibility to share with colleagues on the importance of digital whenever I can, and demonstrate its value via measurable results, how data can give a positive boost in improving our customer acquisition costs, conversion rates, and revenue streams.
To fully embrace digital marketing, it is important for everyone, and not just the CMO, to be on board to ensure that business processes are ready to turn digital or to set up processes that would ingrain digital marketing more seamlessly into the sales funnel.
For me, the most interesting challenge as a CMO is to advocate for change and demonstrate what digital can do.
We especially need to explain to people who may not be very familiar with marketing or digital to embrace it because it helps to move things along when it comes to budgeting for the next campaign.
It's important for CMOs and leaders to understand how the product and campaigns work so that they can cascade this information down to our supply chains, operations, and sales teams.